Hello and welcome to MoveToAsia.com. MoveToAsia is a website dedicated to young graduates, retirees, students, research workers and even entrepreneurs who wish to move to the South East Asia region.
Whatever your profile today: if you are interested in coming to Asia for several months, MoveToAsia.com will offer you advice and opinions based on the personal experiences of expatriates.
Guillaume Rondan: french expat in Vietnam
My name is Guillaume and I am the creator of this blog. I have been living abroad in Southeast Asia for 3 years now. I started with a 6-month experience in Cambodia and finally settled in Vietnam.
Internet Entrepreneur specialised in marketing, I have decided to create this blog to share with you the tips, ideas, and information that I consider essential for anyone who aspires to come and live in Southeast Asia. This includes public information available on the same site, YouTube videos featuring interviews with young French-speaking people and expatriates living in Southeast Asia, as well as a private newsletter in which I discuss more personal or sensitive information that cannot be shared publicly.
In order to join this private newsletter you will find on the website guides to download, digital guides that I send you personally according to the themes and questions you have: step by step action plans to find work, how to succeed in your expatriation or the best advice for retirees. These guides are roadmaps to be applied containing lists of actions to be followed from the life experiences of expatriates living in Southeast Asia.
Southeast Asia: Thailand, Cambodia, Vietnam
When we talk about Southeast Asia, it corresponds to the three countries Thailand Cambodia Vietnam. Today the blog does not yet cover other countries such as Laos, Burma, Malaysia or any other country in this part of Asia. Having travelled or lived for many months in these countries, I decided to focus on them in order to be able to cover a range of topics and concerns that concern expatriates who wish to settle in these countries.
Today Cambodia, Vietnam and Thailand constitute 3 very attractive countries for young French-speaking people who wish to embark on an international adventure or retirees who wish to come and settle in these countries for several years.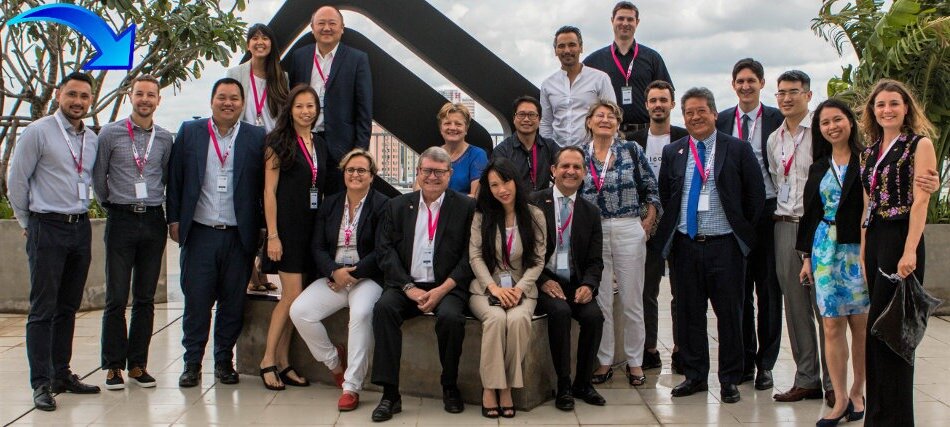 The concerns of young people looking for work, entrepreneurs who want to start a project to open a branch abroad, pensioners who want to buy land or an apartment for their old age are not the same. To illustrate it, Stéphanie Do, French Deputy and president of the France-Vietnam friendship group, highlighted the innovation and synergies that can be found between French companies such as Gameloft and Vietnam.
#Visite @gameloft : Nous avons été à la rencontre de la French Tech vietnamienne dans les nouveaux locaux de l'entreprise Gameloft. L'occasion pour nous de saluer le caractère innovant de leur activité et de constater leur besoin en matière d'accompagnement. pic.twitter.com/30lYgkgpHq

— Stéphanie Do (@DoStephanie_77) July 22, 2019
That's why MoveToAsia was born: to inform expatriates who wish to move to Asia. Cover a range of topics that may be related to these different types of people, such as finding an apartment, installation, health coverage and visas, for example.
Information for expats
In general we meet three types of expatriates in Vietnam, Cambodia and Thailand:
These are mainly retirees who have worked all their lives in France, Belgium, Switzerland and who move to Southeast Asia for several years to benefit from a favourable cost of living, a mild climate or following a previous trip that delighted them.
The second type: young graduates with or without diplomas who wish to acquire their first work experience abroad and benefit from the considerable growth and dynamism of the South Asian region.
Finally, entrepreneurs and project leaders who wish to open up markets in the Asian region. A restaurant, a hotel, importing or exporting products, as well as any other business creation abroad. This region of the world enjoys full employment, almost double-digit growth and a middle class that has increasing purchasing power.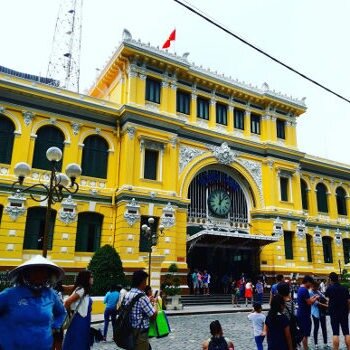 These expatriates face problems to overcome in the first few months after their arrival in terms of health (finding international health insurance), housing (settling in an attractive and attractive part of their new city that suits their taste), taxation (knowing how to pay taxes, declaring their residence, Paying possible taxes on investments in the host country or country of origin), bank accounts and money (transfer of money from abroad, use of efficient credit cards that minimize fees) are also problems that often occur and new services can considerably improve this.
MoveToAsia.com: Moving abroad to change your life
Moving abroad was a significant point in my life: I decided to quit France when my online business started to grow. Being an expat allowed me to face different challenges that boost my self-development skills on a personal and professional level.
Being in an environment where you don't understand the language and the habits on a daily basis (some of them can even seems strange sometimes specially in South East Asia) makes you evolve tremendously. We no longer remain focused on what the society, education system and our "Western-style" mindset has told to us to follow since we are kids. Facing different challenges, adapt your points of view and perspectives definitely makes you improve on different aspects and think through what you want to reach in your life.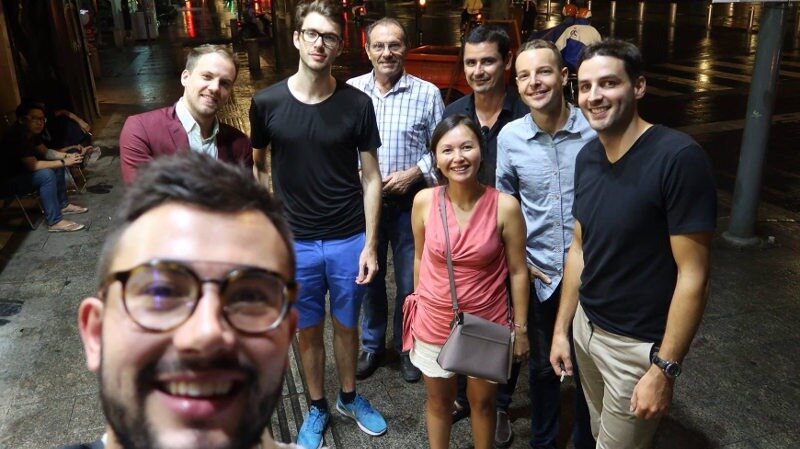 Changing to a new life often requires to take important choices such as moving to a new country, changing your jobs and even end a relationship that bring you anywhere. Moving abroad allows you to meet people with atypical backgrounds who have made totally different choices and designing their own life outside of usual norms and "proper" models to follow. During these years, I was for instance able to meet:
remote self-employed (also called digital nomads) who chose to be minimalist with less possessions to feel more free
business leaders who dropped everything in France to start a new adventure abroad
early retires who managed to drop their job at the age of 40 or 45 after having built their own retirement (mainly through investments)
a young dynamic manager who suffered from a burn-out and wanted to have a more meaningful life
young students who made an internship or found a first job abroad and chose to work in South East Asia with or without a diploma
Those meeting were often random, a quick catch-up next to a coffee or on a beach several thousand kilometres from our respective home-countries made their stories even more exciting. My goal for MoveToAsia.com would be to share stories or interviews to inspire you with those expats who chose to design their own life, took risk, succeed and failed with meaningful experiences.