The internet and globalization have definitely made Vietnam feel so much smaller than it used to be. With this comes with more travel opportunities and more people wanting to move abroad. There are numerous countries to move to. From those similar to your own to something different. Among these numerous countries, Vietnam is one of the most popular ones and for good reason! In this article, I will break down the top reasons why you should move to Vietnam.
Although most expats choose to move to the main hubs like Hanoi (the capital) and Ho Chi Minh City (formerly Saigon), there are rising favorites like Nha Trang (a beach town) and Hoi An. I will talk more about this in another article.
Why I moved to Vietnam and you should too !
Because so many readers asked me the reasons why I moved to Vietnam, I decided to shoot you this video and tell you why I chose Vietnam to expatriate to 👇

I hope my thoughts and personal shares will inspire you to also move to Vietnam if you wish to move overseas and look for a great place to settle down for a few months or years.
Best resources and updated guides about Vietnam
💡 Our goal behind Movetoasia.com is to provide you with updated information, experience feedback and in-depth guides about Vietnam. Here is the exhaustive list of all the subjects that may be of interest to you:
🇻🇳 In-depth articles and videos about living in Vietnam as an expat
💼 Employment, Job and internship
📈 In-depth guides on investment and business opportunities
Moving abroad, investing or starting a business is never easy and we want to help you as best we can through this site. Feel free to download our e-book, subscribe to our newsletter and watch our videos on our Youtube to learn more about these topics.
[UPDATE] After March 2022 : what is the current situation ?
Many subscribers have recently asked me to provide updated information on the current situation. The border is now open to tourists, so this is the best time to come to Vietnam, especially if you are :
an investor;
an entrepreneur looking to open or expand a business in Vietnam;
a high skill worker;
Whether you want to relocate for tourism, look for a job or start an entrepreneurial journey, this video is important so you will discover the requirements and mandatory steps to plan your trip to Vietnam.
If you wish to come to Vietnam to explore business or investment opportunities, feel free to get in touch with me.
Q&A : Moving to Vietnam – Questions you may have in mind ?
🎓 Do you have to learn vietnamese to expatriate to Vietnam ?
Are there any concerns regarding the ability of the local citizens to speak English? Although the Vietnamese are not that great at speaking English, you will be to conduct a pretty good conversation. Another great thing is that the English-speaking population is growing due to a rise in the locals taking English lessons. There are a few schools dedicated to teaching Vietnamese to foreigners who wish to go abroad for a long period of time. The courses are affordable and you should be able to acquire some basics after 3 to 4 months of classes (two hours per day). Learning Vietnamese is not necessary even if it will be a strong asset especially if you plan to travel by yourself to remote areas of the country.
🤑 Are there any jobs that are in high demand in Vietnam?
Due to the dynamism of the economy, several sectors are very buoyant and are recruiting many expatriates regardless of their experience and qualifications. Among these sectors are the factory sector (manufacturing and export), IT (outsourcing is trendy in Vietnam), education. The fact that many foreign already established companies in the country also presents many job opportunities for young entrepreneurs or ambitious people who wish to make a career abroad. Vietnam is constantly looking to hire foreign English teachers, due to the high demand and willingness to learn the English language. Allotting to the fact that Vietnam is growing fast, you are highly likely to find a job at any one of the many companies that are looking for international profiles to fit key positions. These positions range from management to team leader and beyond.
🚨 Is Vietnam a dangerous place to live ?
The issue of security is a key consideration when choosing which country to move to. South East Asian countries generally have very high rates of delinquency and criminality. Many expatriates say they feel safer in Vietnam than in their home countries such as Europe. Is this due to the dominance of the Buddhist religion among the Vietnamese population? It is difficult to explain the reason but Vietnam remains a country where one feels safe. Of course, it is not uncommon to hear of expatriates having their cell phone or handbag stolen by young people on motorcycles. You should therefore remain vigilant when you ride around in the streets, especially in big cities such as Ho Chi Minh City or Hanoi.
🛂 I am extremely keen on moving to Vietnam, but do I need Visa?
Of course, you will need to apply for a visa to come and live in Vietnam. Today, you can apply for an e-visa which allows you to stay for one month, it is ideal for short stays. If you wish to stay longer, a business visa (by obtaining a letter of invitation from a regulated travel agency) is ideal. Contrary to popular belief, they are very easy to obtain. The only thing you need to make sure of is the type of visa you choose – business or tourist visa. The business visa is more appropriate if you intend to work in English centres or other businesses, while the tourist visa is, as the name suggests, for tourism only. For expatriates who wish to live in Vietnam for several years, solutions exist to obtain long term visas (through work permit, investment or business creation).
🤔 Which city should you move in Vietnam? The best city to live in?
It is difficult to give a single answer to this question: each person is different with different expectations:
You want a chaotic city, Hanoi or Saigon will be for you.
Are you a mountain lover? Check out Sapa, Dalat.
You like the sea ? Nha Trang, Vung Tau or Danang are worth considering.
You love architecture and culture? Turn your focus to Hoi An.
The country is very different among the 4000km of length with a climate that varies enormously depending on the location, there are very different destinations that will suit all types of expatriates. In the whole country, one can note a very low cost of living, an easy installation (to rent an apartment, a scooter), a kindness of the locals and finally a succulent food. What delights many expatriates and make Vietnam their second home.
The Prices
Moving abroad is expensive no matter where you choose to move so keeping living costs to the minimum is really ideal. However, a lot of expats cannot really let go of some luxuries and living like a backpacker can definitely take a toll on anyone. Good thing that in Vietnam you can live like royalty at a quarter of the cost.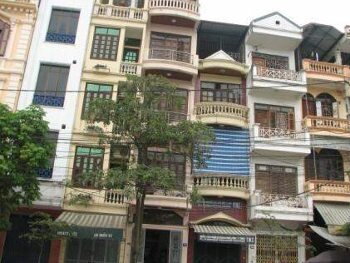 The cost of living, of course, depends on how you choose to spend your money. You can easily find a great flat for $200 but prices can also go as high as $1000, even more. The best way to keep costs minimum for flats is to rent rooms with other expats. This is not just cost-effective but it will help you meet new people easily. Cheaper flats might not have everything you need but keep in mind that you might be spending most of your time in the city or even in other places.
Food in any city in Vietnam is cheap. You can get home-cooked meals at canteen style places for $1-$1.50 depending on your area. Want to go somewhere fancier for special occasions? Don't worry, dinner at a restaurant can be as cheap as $4-$5 per plate.
Transportation is also considerably cheap and convenient. Renting your own motorbike can be as cheap as $200 per month. You can even buy a second hand one for a similar price. If driving in a pretty chaotic city is not your thing, there are ride-sharing apps like Uber and Grab. These two apps also give you the option to ride bikes instead of cars. This way you can beat the traffic without having to drive yourself. Public buses are also an option in big cities and are usually less than a dollar to ride. Bus and plane tickets to other towns are also very cheap.
Various Climates
If you decide to live in Vietnam for one full year, there will be two seasons :
On the other hand, living in a colder region such as Hanoi or Sapa, you should keep your coat, pull over, because the temperature differences between summer and winter will be significant. You will not face snow but it may be cold in the Autumn and Winter season (Vietnam has four seasons in some regions).
There are plenty of cities that are expat-friendly in Vietnam, you can find our guide to choose the best cities to live in Vietnam that foreigners ranked
Now, the south of the country — cities like Ho Chi Minh and Nha Trang — do not get as cold and you will definitely feel like you are in a forever summer. Who wouldn't want to live in a place where summer never ends? The climate in Vietnam is perfect for those who are tired of the cold. It may not be perfect all the time with the monsoons around the rainy season but it will never be too cold. You would never have to store your flip-flops and your shorts.
Basically, Vietnam has a climate for everyone. If you cannot handle too much heat the whole year then northern part would be for you. Otherwise, stay as south as possible
People
Anyone who has been to Southeast Asia can attest that people in that part of the world are always happy and smiling. Vietnam is no different from its neighbors. As soon as you go inside restaurants and cafes, you will be greeted with smiles by the people working there. It always amazed me how they always, always had a smile on their face no matter how little they had.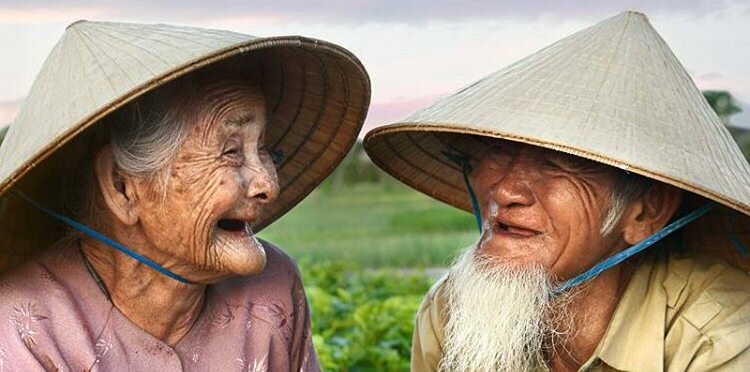 Vietnamese people in the city are nice but those who live in smaller towns are even nicer. As someone who lived in a small Vietnamese town six hours from Saigon, I can tell you that the people there are so welcoming and hospitable. Even if they don't know you or if they cannot communicate that well they will try their best to help you and interact with you.
Want to live in Vietnam as an expat ? Check our all the informations regarding visa, health insurance, finding a job, investing even if you are a foreigner. Ask for a copy to our free e-book that covers all the topics expats need to get aware.
Click here to get our e-book designed for expats in Vietnam
Language
I will be honest here, Vietnamese people are not as good in speaking English as people in neighbouring countries like Singapore, Malaysia, and the Philippines but you can still have nice conversations with them. There has also been a rise of people who are taking English lessons and the English-speaking population is growing.
If you want to settle down in Vietnam and really get into the culture, tradition and have some local friends, learning Vietnamese language may be an option you should consider. Learning Vietnamese, it is not that easy but it would not be hard to find someone who is willing to help you. There are even language exchange events in bars and cafes which is a good way to learn Vietnamese (and other languages) while meeting new people.
Job Opportunities : Work in Vietnam
Not everyone who chooses to move to Vietnam has a job waiting for them. Most of the time people actually choose to move then search for a job when they arrive. Don't worry about this, looking for a job is not as hard as long as you have the right qualifications. Just take note that most expats become English teachers since there is such a huge demand and they pay is great. Because there are plenty of expats looking for English teacher jobs, here is a complete guide to help you to find a english teaching job in Vietnam. You can also easily find an English center anywhere in the country looking for a new foreign teacher.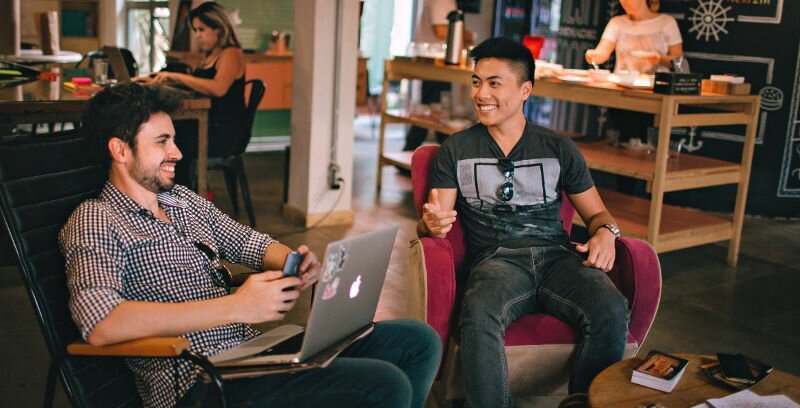 If you are not interested in teaching English, do not worry. The country is growing fast: many companies are short-staffed and are looking to recruit people in different positions. Many people wonder how to find a job in Vietnam, and this question often comes back on the forums and expatriate groups but it is not really very hard. There are many companies looking for international profiles: English-speaking, to support local teams in key positions : management, team leading, international customer support and bridge between overseas customers and production teams in Vietnam. It may be a little harder to evaluate your past experience in your home country, but this is not impossible thanks to the huge demand for labour in Vietnam. You should be prepared to do some interviews, meet expatriates working in your city and go to events organised to build a network of people in your industry. However, once you will get used to the way they recruit and the value you can provide to the international or local companies, you will be ready to ask for a very attractive expat package salary if your skills are rare or if you manage to sell yourself well on your resume and during your recruitment process. There are also other options such as opening a company or working remotely on freelancers, freelancers or subcontractors.
If you are not yet graduated, do not have a diploma, there are still way to work through an internship in Vietnam, volunteering or with a local job that won't pay you a lot but will provide you a lot of experience that you can valuate it later if you want to stay and live in Vietnam.
High-speed Internet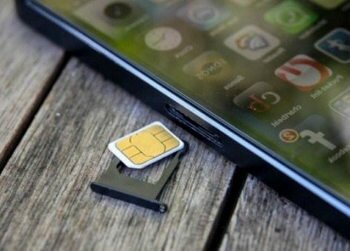 I mentioned remote working in the previous section and this is actually an industry that has been rising steadily the past few years. There are also more and more freelancers and e-commerce business owners living in Vietnam. This is because Vietnam has the fastests internets I have seen in Southeast Asia. This makes it a haven for anyone who works remotely and YouTubers would definitely not have a hard time uploading their content.
Working at home can sometimes be boring and unmotivating especially if your bed is calling you, so working in coffee shops and coworking spaces is a great option. Working alongside other people even if you do not necessarily know them, they can give you more motivation to work and simulates how it would be like in an office. Knowing this, you will be glad to know that there are numerous coffee shops in Vietnam. From big-name international brands to cozier and more authentic places, you will never run out of options. These cafes also have high-speed internet and they would not mind if you stay for long periods of time.
Traveling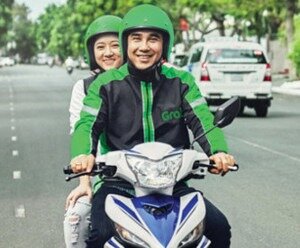 Having the option to take a plane or a bus for a cheap price during the weekends is something that a lot of expats value. You really would not have a complete experience if you did not travel as much as possible. Going to different cities is not difficult, and it's cheap. You can even get return plane tickets for $30 or even less! The sleeper buses are also very inexpensive.
Taking trips to other countries from Vietnam is also simple and cost-effective. There are night buses that can take you to Cambodia and even Thailand. Plane tickets are also cheap especially if you book from low-budget airlines. Moving to Vietnam does not mean you are limited to exploring the country, you should use this opportunity to take trips on the weekends and during holidays.
Pho, Banh-Mi, and MORE!
Yes, there may be various Vietnamese restaurants in your home city but nothing beats the original taste. I have never tasted better Pho in my life than this one place I went to in Nha Trang and there are probably more of these great local places in other cities. You can also get a $1 Banh Mi from almost every street corner. Trust me, it will be way better than anything you had at home. Aside from these two, there are other Vietnamese dishes that you may or may not have tried which are readily available and cheap.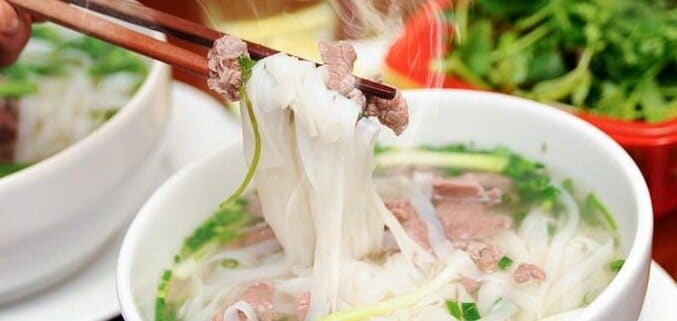 Now, you may not want to eat Vietnamese food all the time and you're worried that you won't have other options but don't worry because there are other options available especially if you live in the big cities. There are your usual fast food joints and restaurants in different cuisines. You can also find various supermarkets if you would rather cook for yourself instead. Vegans and vegetarians will also be happy to know that there are many options for you. Since there are a lot of Buddhists in Vietnam, there are delicious options for vegans and even for non-vegans who would want to try something healthier.
The Coffee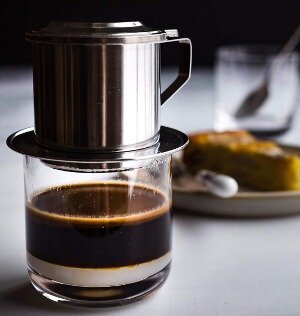 Honestly, I was never really much of a coffee drinker but when I moved to Vietnam that changed. A lot of people might not really think of Vietnam when they think of coffee especially with nearby Indonesia's popularity but it definitely should be on the top of your list once you move. The first time I tried Ca Phe Sua Da, I was so intrigued at the way they have it. It is basically like drip coffee but done in a better and more rustic way. Their coffee is also strong so you can definitely have one and be good for the rest of the day.
If coffee is not your thing, there are also great teas from local leaves. You would also often get cold tea or Cha Da instead of service water when you eat at restaurants.
Visa
So maybe you are almost 100% convinced of moving to lovely Vietnam but you realize you would need a visa. You should not let this stop you from moving at all. It is very easy to get a business visa for three months, six months, or 12 months. There are various Visa agencies online which arranges this for and you can get Visa on arrival. You can also get multiple entry ones so you would not have to renew every time you leave.
Business visas are recommended for those who are planning to work at English Centers and companies but if you are a freelancer you can get a tourist visa instead. These are cheaper and you would usually have the same options as with a business visa. Just be careful with this and do your research as to which visa would be more appropriate for your situation.
The Social Scene
No man is an island especially when you are in a new country so the social scene of the country you are moving to should be on top of your checklist. Key cities in Vietnam have every social scene that can fit any taste. There is the loud and always active Bui Vien street in Ho Chi Minh and there are of course quieter and more relaxed places if that's not your type.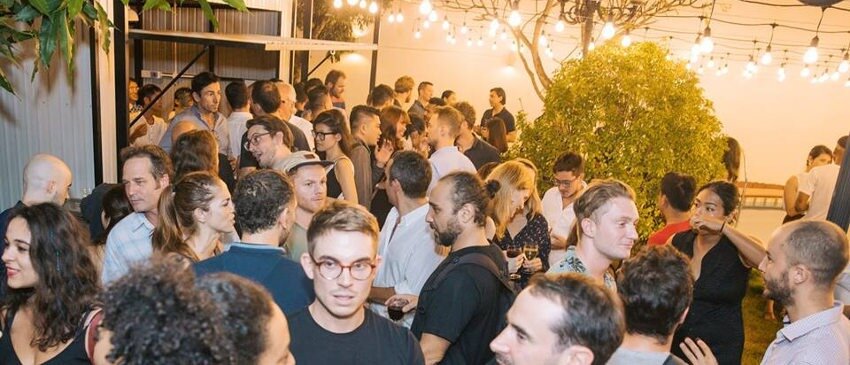 Aside from partying, the expat community in Vietnam is extremely helpful. You will definitely find answers to your questions as a newcomer with no qualms from people who have been living there for a while. Of course, the community varies from city to city. Ho Chi Minh and Hanoi would have a handful of the expats but expats Hoi An and Nha Trang are also growing in number.
Business, Company Creation, Taxation
When you want to move abroad and more particularly in Vietnam, you will have to face the challenges of the life as an expatriate. Especially if you start living there all year round and become a resident, you must comply with legislation, tax issues and opportunities of business and open a company for foreigners if you want to become an entrepreneur or invest in Vietnam. All these subjects deserve to be developed and that is the goal we have on this site: to propose clarifications, action plans for those who want to go further and learn more about these subjects of business incorporation, taxes as expat and law rules.
Conclusion
Moving to another country with a different culture and language can be terrifying but Vietnam is an easy enough transition for anyone even if you are coming from Europe or the Americas. It has a lot of western influences but still has its own identity so you will still have an authentic experience.
If you have any other questions or comments please do comment them down below. You can also browse through the various articles on this website to help you prepare for that big move.
Click here to check out our book enlightening all the main topics for expats in Vietnam