There is no doubt that Vietnam is known to be one of the havens for anyone who would want to build an ESL career. The cost of living is low and there are many English Centers constantly looking for new foreign teachers. Its also no doubt that with this trend, even more centers will open up in the coming years.
Being an English teacher is not as easy as it used to be but if you prepared well before you fly to Vietnam you will surely be employed quickly. As someone who has taught English in Vietnam, I can tell you that it's not all rainbows and butterflies and you can easily make mistakes. Because I do not want you to experience what I did, I have listed down the top things you should keep in mind before you pack up your life and move.
Is the Demand Still High?
Vietnam has been the center of interest for a lot of ESL teachers for a long time. This started when the Vietnamese government started their campaign called Project 2020. The goal of this is to ensure that all Secondary school and University graduates are proficient in English. This was put in place in order for Vietnamese to rise up in the time of globalization and international trade. This campaign was seen as a cue from business-minded individuals who started building English Centers in the big cities. From the big cities, this boom has now spread to smaller towns all over the country.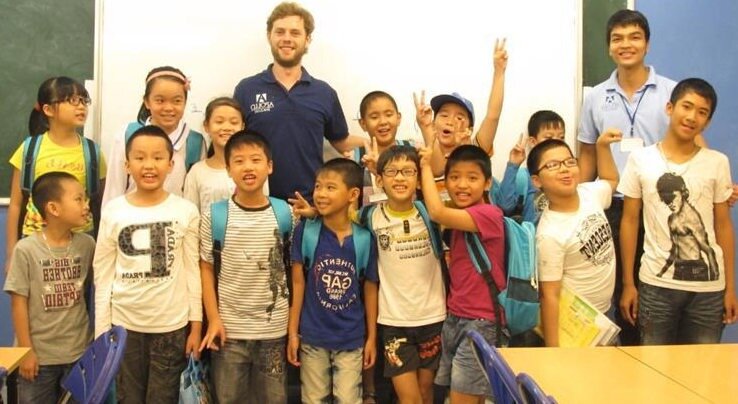 This boom is what attracted a lot of foreign English speakers to the country. With the number of existing English teachers, you might be getting worried that there might not be a huge demand at present but this is certainly not the case. If you visit Facebook groups or even do a quick google search, you will see that demand is still high. This is simply because of the revolving door situation in most English centers since teachers mostly only stay for a year or so. This means that if you look hard enough and apply proactively you will surely find something. However, I did notice that they are starting to get stricter when it comes to qualifications that you need to have due mostly to the visa situation.
Want to teach english in Vietnam ? Download our step-by-step e-book
Qualifications You Need
In the past, and this still holds true for some centers, being a Westerner and having a fair complexion is enough to land you an English teaching job. I remember one of my French friends who interviewed for a teaching position as a joke actually getting offered a job even though his English was not perfect (or even close to it). The preference for Caucasian teachers come from the fascination of Vietnamese with white skin. This used to make it really hard for those with darker skin to secure a job as quickly.
Although most centers are now open to teachers of all nationalities, you will still notice that there are variations in how much teachers get paid depending. But this does not have to worry you all too much, as long as you have the right qualifications you will surely get a job in more established centers no matter what your nationality is.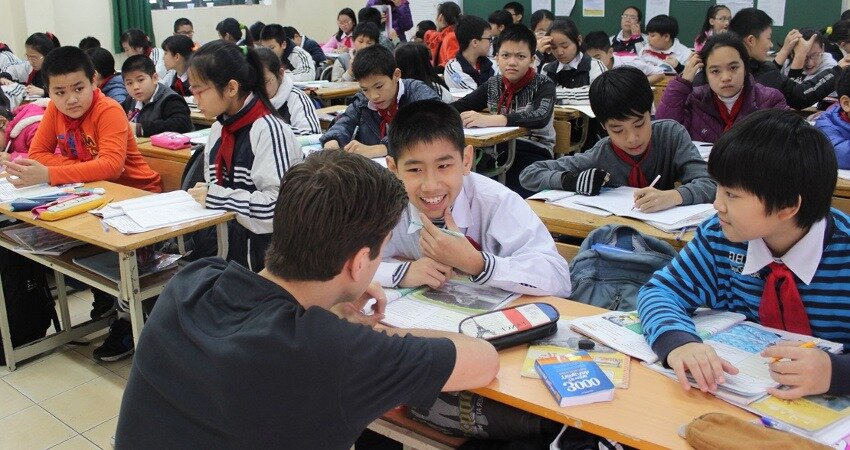 Currently, most centers seem to require teachers to have a 120-hour TEFL or TESOL class and a certificate in order to teach. Some schools may require this before they hire you while some might ask you to complete the training before you start teaching. Take note that most of them also require in-class teaching experience. The funny thing about this requirement is that it is mostly implemented by immigration and not really by the center. Professional visas are now not as easy to get compared to in the past this is why proper certification is needed by most centers. Other qualifications are:
A bachelor's degree
A valid passport and Visa
CV
Teaching experience
However, if you are looking to be a freelance teacher and have private lessons, you can definitely find students without these qualifications. If you do not have a bachelor's degree, you also should not be worried. You can secure a job but it will just be harder and you will also get lower paying offers.
Getting a Visa to become an English teacher
You might know some people who work as an ESL teacher in Vietnam on a tourist visa and this used to be the usual way. This was less costly for you and your employer. However, this is obviously illegal and with the tightening of immigration in Vietnam, it's better to work legally than having to pay fines or even get deported.
Another thing to note and something a lot of teachers learned the hard way is that if a center willing to hire you and let you work on a tourist visa consider this a huge warning signal. Without the proper visa, they would not be able to issue you a binding work contract and they can definitely screw you over. It is highly likely that they may pay you irregularly or just fire you abruptly without this contract being binding. They can also hold your last salary when you are about to leave.
To avoid this from happening to you, you need to know that in order to teach in Vietnam it is typical that you enter the country with a business visa. Once you have been hired and have a contract you can apply for a work permit. For this the immigration would require you the following: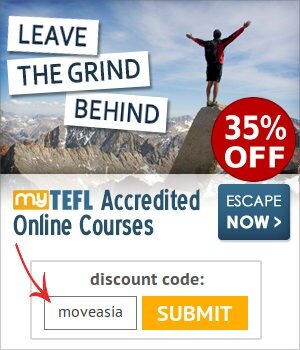 Diploma
TEFL Certificate
Police Clearance
Three passport photos
Note that the bureau will ask for originals or notarized copies of your documents so make sure to prepare these beforehand. They may also require red ribbons for some of your documents such as your college or university diploma. Applying for a work permit can be long and expensive so you should clear up with your employer if they will support the costs or reimburse you.
Once you have secured your work permit and you have everything on track, you may choose to apply for a residence card. This card may be valid for one to three years and allows you to exit and enter the country without a Visa. This will be cheaper and less of a hassle in the long run.
Are you interested in teaching English in Vietnam? Be aware that there is 100% accredited online training to obtain your TEFL diploma (now mandatory in most of the schools in Vietnam). Joining this program to get your TEFL accreditation and be able to teach English in Vietnam.
Click here to discover the MyTEFL program
(-35% with the code "MOVEASIA")
Where to find an ESL job?
With the internet, everything has gotten easier even finding a job. In the past, people can only hear about an opening to a company through word of mouth or an advert but nowadays you can find a lot of job posts on Facebook and by doing a quick Google search.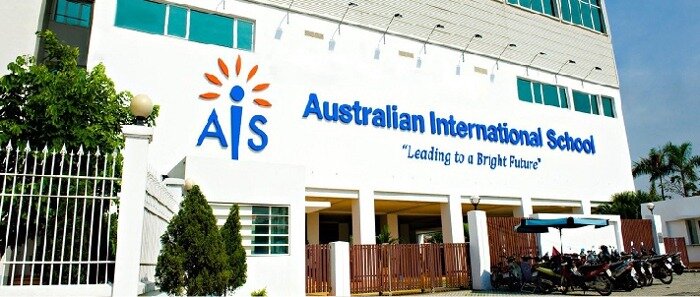 From my experience, it's best to join Facebook groups such as expat groups or teaching groups in Vietnam and in the specific city you are targeting (if there is one). You will normally find numerous job posts on these groups daily.
Another great technique is posting about yourself on the group. Introduce yourself, your qualifications, and what you are looking for. This way, recruiters and administrators of school will notice you and possibly contact you even if they have not posted for an opening.
With the ease of finding a job, you should be wary of signing contracts. Do not just sign immediately. Research about the English center, try to talk to people who are working there. This will help you get a feel of the company and whether or not it is for you and it will also protect you from nightmare employers. I have had experienced one bad experience with an employer but this was mostly because I did not research enough about the location, center, and the conditions. Researching and getting as much information can really make or break your whole teaching experience.
Click here to get our best advice to become english teacher
Look for ESL job before or after arriving?
When to look for a job is a question that I hear a lot from aspiring ESL teachers. Most of those I know actually choose to find jobs when they are in Vietnam already. This allows them to really check the place, the situation, and to get a feel of the city itself. However, this move is a bit tricky. It might take you longer than expected to secure a position depending on the area and the time of the year that you started looking. You would also need to have extra funds saved up in case you take a longer time in securing a job.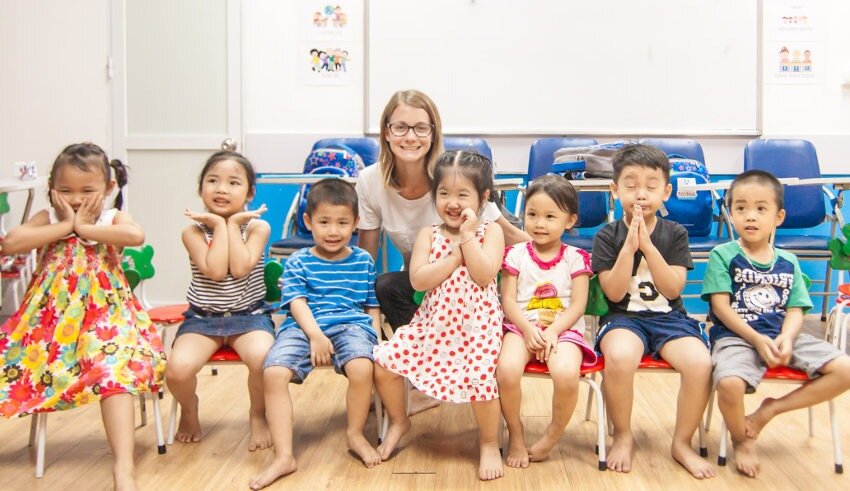 The other route is lining up interviews before you arrive in Vietnam. This is a safe way to go about it and allows you to have a starting point when you arrive. Setup as many interviews as you can and then compare your choices.
Personally, I wouldn't advise anyone to accept a job without seeing the conditions of the center and without being in Vietnam first. This will protect you from scams and also from centers who look good only on paper. Being in Vietnam will also allow you to ask more people if they know anything about the center you are applying for.
Demo Lesson
Some centers will require you to conduct a demo lesson before they hire you. This will allow them to see how well you interact with the students and if you have the right set of skills to handle students of various English speaking levels.
Take note that demo lessons are unpaid most of the time, or if they are paid there is a possibility that the pay rate is not as good. Clear this up with the center before you do a lesson. Again, ask around about the center. Some centers actually take advantage of this and ask various teachers to conduct a lesson without paying them but with them still gaining money.
Where to go?
The highest concentration of centers is in the two main cities: Hanoi and Ho Chi Minh. You will definitely be able to find some gigs here easily, but being a big city may also mean that you would have a lot of competition. There are other smaller cities such as Nha Trang and Hoi An where the amount of centers and ESL interest is rising so it would be nice to look into them as well.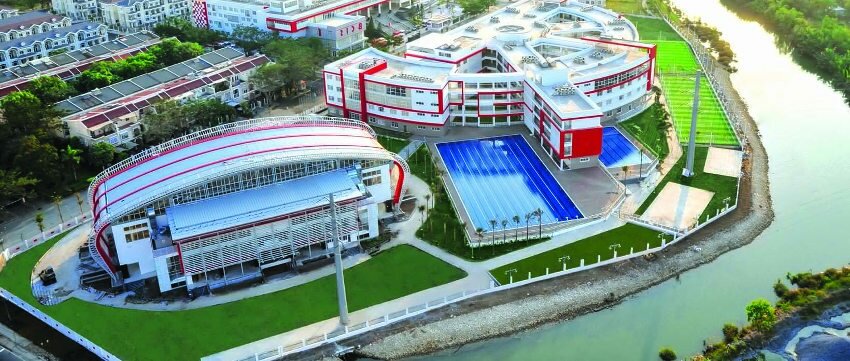 Choosing your home base can be tricky. It will usually depend on your personality and what you are looking for. If you are looking for a more chill and local vibe then Nha Trang and Hoi An are your best choices. You will also have a better local experience in this area. However, if you prefer a more modern area and somewhere similar to home, then the big cities are your best bet. If you need more info on the prices and the vibe of each city, visit our articles on the cost of living in Vietnam and the article on moving to Vietnam.
How much will you make?
The pay varies from city to city and from center to center. However, the average pay nowadays is from $15-$25 an hour. As a full-time teacher, you should expect to work anywhere from 20 hours to 40 hours per week. Some have weekends off while others may offer Sunday and another weekday off. Depending on the center, you may also teach evening classes. This is typical for after school or after work centers. If you plan to hold private classes, the rates and times vary.

Working as an English teacher in Vietnam is definitely enough to live comfortably in any city in the country. This still depends on your lifestyle and how much you want to spend each day. For more of an insight on how much it is to live in various cities in Vietnam, visit this page.
Your Lifestyle as an English Teacher
As an English teacher, you would usually have 1-3 nights off so you can definitely go out numerous times a week. Do note that if you are a new teacher, your schedule may change unexpectedly since they are still testing you. So its best to not book any out of town trips on your first few weeks.
Most centers offer vacations and are also closed during the time when kids are on holidays. Of course, if you hold professional English lessons this may not apply to you. Before signing a contract, clear this up with your employer.
What if I don't want to be a teacher in Vietnam?
The requirements and the procedure to be an English teacher are not very complicated, but this means that there is also a lot of competition and profiles that can match the offers. It is not as easy as before to just wait and that you will be hired. You will often have to go out there, build a professional network with international schools or hunt for your own clients if you wish to work as a freelancer.
Some expatriates take another path by choosing a more traditional expat career. It obviously requires a distinctive background: rare skills matching with hunted professions in Vietnam and a decent experience working abroad. Depending on your actual career path, it may be relevant to look directly for those types of jobs and contact companies (often international companies established in Vietnam) that are hiring expat profiles in specific sectors.
Check out our guide below dedicated to job hunting in Vietnam (not only for teaching jobs) as well as our best advice on how to get started to maximize your chances of success.