MoveToAsia.com offers a wide range of services to help you with your expatriation. Whether you are looking for information before moving abroad, freshly arrived, or even settled long ago; our goal is to help you in every stage of your expatriation to Vietnam.
The creation of these services came from frequent requests from our readers for whom the services found on the market were deficient.
When you meet professionals to be accompanied, you often have different speeches and prices that vary from simple to quadruple. To avoid giving you the same experiences, we have decided to support you in a personalized way and provide you with our network of reliable people with whom we have been working for years.
I was in the same situation as you a few years earlier: I didn't know how to find serious health insurance, pay my taxes as an entrepreneur and even open a local structure to get a resident card.
– Guillaume Rondan
Before & first steps in Vietnam
Many future expatriates and recent arrivals in Vietnam have questions to better prepare their expatriation.
Visa to stay up to 3 months in Vietnam
The only way to stay in Vietnam for up to 3 months is to request an invitation letter from an agency approved and approved by the Tourism Department. We recommend the iVisa website, which allows you to obtain a visa via the Internet (via an invitation letter). Once you have this visa in your pocket, you can easily extend it (without having to leave the country) or renew it on the spot via a travel agency (when leaving the country).
Click here to request your invitation letter
Health insurance best quality/price ratio
We conducted the investigation and screened more than a dozen health insurance policies used in South East Asia by rated by foreigners and expatriates living in Asia. If you are looking for a local insurance company (which also covers Cambodia, Thailand, Laos… and other countries in this part of the world), then we invite you to consult Luma, Morgan Price, Bao Viec rates and range of services.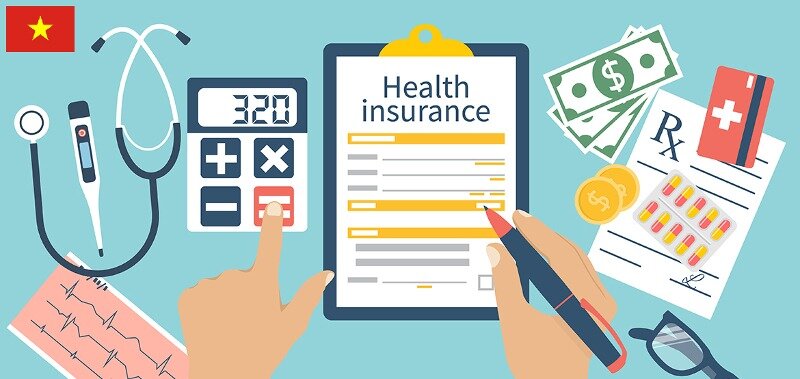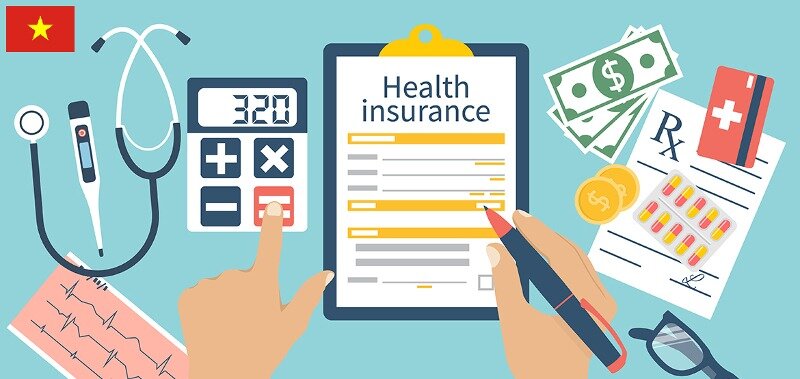 We now offer a free consultation to help you choose your insurance. Fill out the form below to request your free quote:
General

Benefits

Budget

Requirements

Details
Residence country & nationality
Let us know what is your residence country and your nationality ?
Where do you live ?
What is your passport nationality ?
Benefits
Which benefits do you want ?
Insurance coverage
💡 The difference between an inpatient and outpatient care is how long a patient must remain in the facility where they have the procedure done. Inpatient care requires overnight hospitalization while outpatient don't need to spend a single night in a hospital.
Price / Budget
What is the price & budget you would prefer ?
Your prefered choice
(Optional)
Do you have any specific requirements ? Did you already received medical advice or treatment before ?
Personal informations
Your information will be kept private and mandatory to provide you a personalized quotation.
How many persons do you want to insure ?
Luma, Morgan Price, Bao Viec are a local and international insurance companies that offers health coverage with the best quality/price ratio. They are very responsive, have staff who speak French and their type of service starts at around 40$ per month. Our consultation service will recommend you the tailored one fitting your situation and since we are not an insurance intermediary, you will pay no extra charge.
Find a job in Vietnam as an Expat
If you are looking for work in Vietnam, one of the common concern is how to deal with the the language gap and the professional network. It usually takes two to three months after arrival to get your first job. In order to help our fellow expatriates, we have created the first training program "7 days to find a job in Vietnam".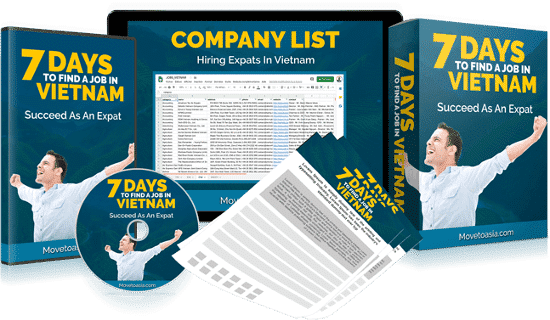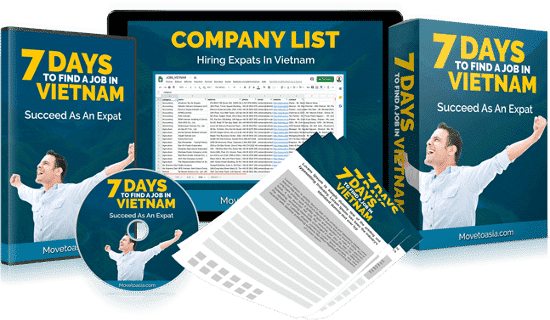 It is a step-by-step method designed by an expat recruiter based in Ho Chi Minh City who gives you the best resources and an action plan to copy to save you time. An expatriate is sometimes lost about the steps or actions to he should implement, but by following the training, it is the same as if you were with the recruiter at your side to help you in your job search in Vietnam.
Click here to discover the training "7 days to find a job in Vietnam"
Long-term expatriates & entrepreneurs
Coming to live in Vietnam for a few months is generally quite easy, but as soon as you really want to live in Vietnam for a longer period of time, you often face more difficult problems to solve.
Residence card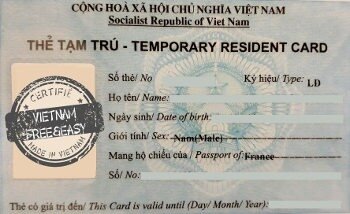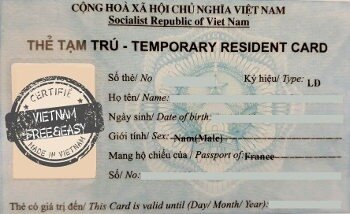 Vietnam proposes a special status as an investor that gives the right to a residence card. If you work, invest in a company, or create your own business in Vietnam, you have the right to obtain a residence card that allows you to stay for up to two years without having to leave the country.
When you know the costs of visa renewals, which are additional costs if you have to go out and return to the country ("visa run"), obtaining a residence card is perfectly legitimate. You simplify your life, save time and even spend less.
Business creation
Do you want to start a business? Open a restaurant, a café, a consulting company? Many entrepreneurs want to take advantage of the current boom and strong growth to launch their business. Vietnam allows you to own 100% of your company, unlike some other countries in the Southeast Asian region. However, some firms will offer you astronomical prices by justifying that their person speaks English or that there are many administrative constraints.
Residence card & Company creation ? Reach me by e-mail.
The best way is always to have yourself recommended by the offices of accounting firms or lawyers who will manage the procedures for you without charging you crazy sums. Movetoasia works with a lawyer based in Ho Chi Minh City who has been responsible for opening the structure, obtaining work permits and residence permits. Prices vary from simple to quadruple, we invite you to consult different firms and get your own idea.
To get an idea of the rates, a lawyer's service to set up a limited company, opening a professional bank account, work permit, resident card should be estimated at 1600€ (price we paid ourselves for Movetoasia, no hidden fees). This price is just an estimation as 100% foreign companies with multi members would require multiple work permit and resident cards.
Declare your personal & corporate taxes
Vietnam has a double taxation treaty with many countries. It may therefore be advisable for tax reasons (if you live in Vietnam for several months) to take the administrative steps to be registered as a resident, obtain a Vietnamese tax identification number and pay your taxes in Vietnam.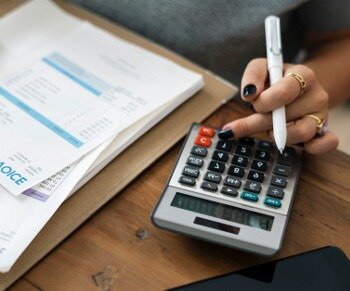 Many foreigners have been banned from the country in recent months for non-payment of their taxes, so you must take this issue seriously if you really want to settle down in Vietnam for several years.
Vietnam has very interesting tax advantages (especially for retirees), so becoming a Vietnamese tax resident can be smart for some specific profiles.