The internet and globalization have definitely made the feel seem so much smaller than it used to be. With this comes with more travel opportunities and more people wanting to move abroad. There are numerous countries to move to. From those similar to your own to something more different. Among these numerous countries, Vietnam is one of the most popular ones and for good reason! In this article, I will break down the top reasons why you should move to Vietnam.
As someone who has lived in the south of Vietnam and has traveled around the country. Although most expats choose to move to the main hubs like Hanoi (the capital) and Ho Chi Minh City (formerly Saigon), there are rising favorites like Nha Trang (a beach town) and Hoi An. I will talk more about this in another article.
The Prices
Moving abroad is expensive no matter where you choose to move so keeping living costs to the minimum is really ideal. However, a lot of expats cannot really let go of some luxuries and living like a backpacker can definitely take a toll on anyone. Good thing that in Vietnam you can live like royalty at a quarter of the cost.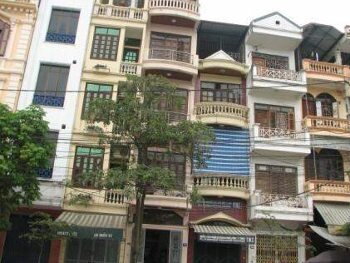 The cost of living, of course, depends on how you choose to spend your money. You can easily find a great flat for $200 but prices can also go as high as $1000, even more. The best way to keep costs minimum for flats is to rent rooms with other expats. This is not just cost-effective but it will help you meet new people easily. Cheaper flats might not have everything you need but keep in mind that you might be spending most of your time in the city or even in other places.
Food in any city in Vietnam is cheap. You can get home-cooked meals at canteen style places for $1-$1.50 depending on your area. Want to go somewhere fancier for special occasions? Don't worry, dinner at a restaurant can be as cheap as $4-$5 per plate.
Transportation is also considerably cheap and convenient. Renting your own motorbike can be as cheap as $200 per month. You can even buy a second hand one for a similar price. If driving in a pretty chaotic city is not your thing, there are ride-sharing apps like Uber and Grab. These two apps also give you the option to ride bikes instead of cars. This way you can beat the traffic without having to drive yourself. Public buses are also an option in big cities and are usually less than a dollar. Bus and plane tickets to other towns are also very cheap.
Various Climates
Although Vietnam is in Southeast Asia, the northern part of the country gets a proper winter just without the snow. So if you're planning to live in Hanoi or Sapa, you better pack up your coats or just buy cheaper North Face overruns in the city.
Now, the south of the country — cities like Ho Chi Minh and Nha Trang — do not get as cold and you will definitely feel like you are in a forever summer. Who wouldn't want to live in a place where summer never ends? The climate in Vietnam is perfect for those who are tired of the cold. It may not be perfect all the time with the monsoons around the rainy season but it will never be too cold. You would never have to store your flip-flops and your shorts.
Basically, Vietnam has a climate for everyone. If you cannot handle too much heat the whole year then northern part would be for you. Otherwise, stay as south as possible
People
Anyone who has been to Southeast Asia can attest that people in that part of the world are always happy and smiling. Vietnam is no different from its neighbors. As soon as you go inside restaurants and cafes, you will be greeted with smiles by the people working there. It always amazed me how they always, always had a smile on their face no matter how little they have.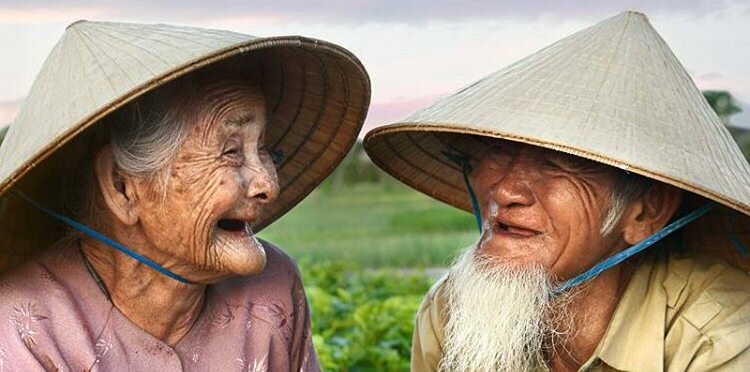 Vietnamese people in the city are nice but those who live in smaller towns are even nicer. As someone who lived in a small Vietnamese town six hours from Saigon, I can tell you that the people there are so welcoming and hospitable. Even if they don't know you or if they cannot communicate that well they will try their best to help you and interact with you.
Language
Okay, I will be honest here, Vietnamese people are not as good in English as people in neighboring countries like Singapore, Malaysia, and the Philippines but you can still have nice conversations with them. There has also been a rise of people who are taking English lessons and the English-speaking population is growing.
As for learning Vietnamese, it is not that easy but it would not be hard to find someone who is willing to help you. There are even language exchange events in bars and cafes which is a good way to learn Vietnamese (and other languages) while meeting new people.
Job Opportunities
Not everyone who chooses to move to Vietnam has a job waiting for them. Most of the time people actually choose to move then search for a job when they arrive. Don't worry about this, looking for a job is not as hard as long as you have the right qualifications. Just take note that most expats become English teachers since there is such a huge demand and they pay is great. You can also easily find an English center anywhere in the country looking for a new foreign teacher.
Although there are other jobs available other than teaching, it would not be as easy to find. This means that if you are not interested in teaching at all you should be prepared to wait a bit longer to find a job. There are also other options like opening up a business or working remotely.
High-speed Internet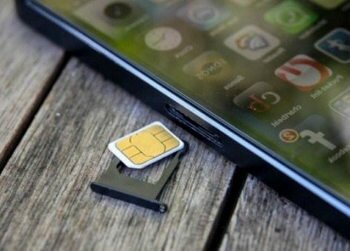 I mentioned remote working in the previous section and this is actually an industry that has been rising steadily the past few years. There are also more and more freelancers and e-commerce business owners living in Vietnam. This is because Vietnam has one of the fastest internets I have seen in Southeast Asia (of course excluding Singapore). This makes it a haven for anyone who works remotely and YouTubers would definitely not have a hard time uploading their content.
Working at home can sometimes be boring and unmotivating especially if your bed is calling you, so working in coffee shops and coworking spaces is a great option. Working alongside other people even if you do not necessarily know them, they can give you more motivation to work and simulates how it would be like in an office. Knowing this, you will be glad to know that there are numerous coffee shops in Vietnam. From big-name international brands to cozier and more authentic places, you will never run out of options. These cafes also have high-speed internet and they would not mind if you stay for long periods of time.
Traveling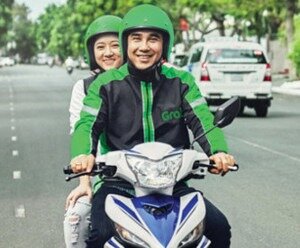 Having the option to take a plane or a bus for a cheap price during the weekends is something that a lot of expats value. You really would not have a complete experience if you did not travel as much as possible. Going to different cities is not difficult and cheap. You can even get return plane tickets for $30 or even less! The sleeper buses are also very cheap.
Taking trips within Vietnam is not expensive but it is also very easy and cheap to travel to other countries. There are night buses that can take you to Cambodia and even Thailand. Plane tickets are also cheap especially if you book from low-budget airlines. Moving to Vietnam does not mean you are limited to exploring the country, you should use this opportunity to take trips on the weekends and during holidays.
Pho, Banh-Mi, and MORE!
Yes, there may be various Vietnamese restaurants in your home city but nothing beats the original taste. I have never tasted better Pho in my life than this one place I went to in Nha Trang and there are probably more of these great local places in other cities. You can also get a $1 Banh Mi from almost every street corner and trust me, it will be way better than anything you had at home. Aside from these two, of course, there are other Vietnamese dishes that you may or may not have tried which are readily available and cheap.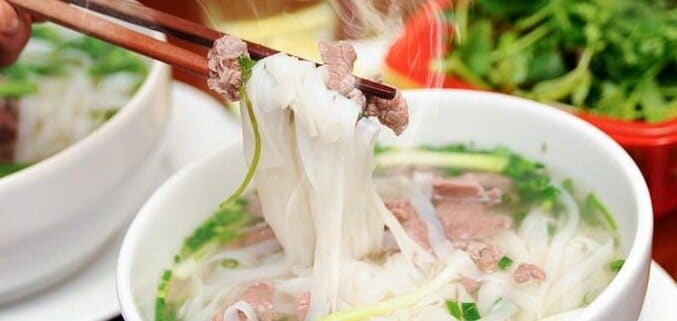 Now, you may not want to eat Vietnamese food all the time and you're worried that you won't have other options but don't worry cause there are other options available especially if you live in the big cities. There are your usual fast food joints and restaurants in different cuisines. You can also find various supermarkets if you would rather cook for yourself instead. Vegans and vegetarians will also be happy to know that there are many options for you. Since there are a lot of Buddhists in Vietnam, there are delicious options for vegans and even for non-vegans who would want to try something healthier.
The Coffee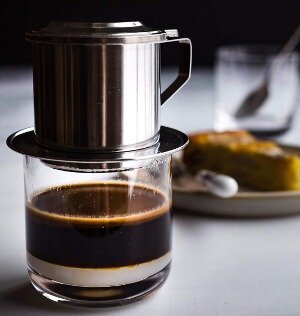 Honestly, I was never really much of a coffee drinker but when I moved to Vietnam that changed. A lot of people might not really think of Vietnam when they think of coffee especially with nearby Indonesia's popularity but it definitely should be on the top of your list once you move. The first time I tried Ca Phe Sua Da, I was so intrigued at the way they have it. It is basically like drip coffee but done in a better and more rustic way. Their coffee is also strong so you can definitely have one and be good for the rest of the day.
If coffee is not your thing, there are also great teas from local leaves. You would also often get cold tea or Cha Da instead of service water when you eat at restaurants.
Visa
So maybe you are almost 100% convinced of moving to lovely Vietnam but you realize you would need a visa. You should not let this stop you from moving at all. It is very easy to get a business visa for three months, six months, or 12 months. There are various Visa agencies online which arranges this for and you can get Visa on arrival. You can also get multiple entry ones so you would not have to renew every time you leave.
Business visas are recommended for those who are planning to work at English Centers and companies but if you are a freelancer you can get a tourist visa instead. These are cheaper and you would usually have the same options as with a business visa. Just be careful with this and do your research as to which visa would be more appropriate for your situation.
The Social Scene
No man is an island especially when you are in a new country so the social scene of the country you are moving to should be on top of your checklist. Key cities in Vietnam probably has every social scene that can fit any taste. There is the loud and always active Bui Vien street in Ho Chi Minh and there are of course quieter and more chill places if that's not your type.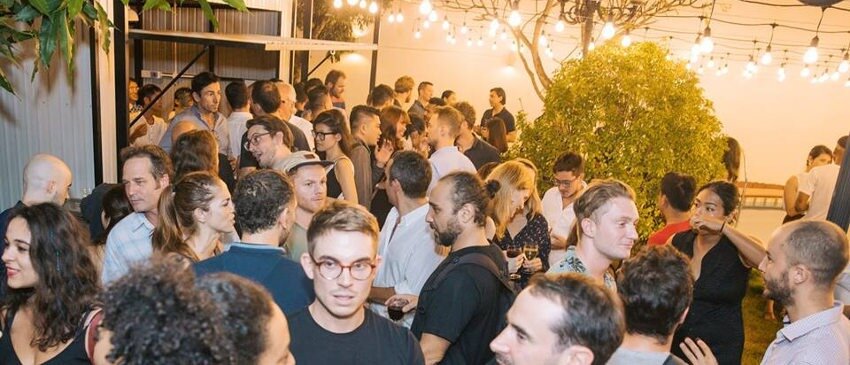 Aside from partying, the expat community in Vietnam is extremely helpful. You will definitely find answers to your questions as a newcomer with no qualms from people who have been living there for a while. Of course, the community varies from city to city. Ho Chi Minh and Hanoi would have a handful of the expats but expats Hoi An and Nha Trang are also growing in number.
Conclusion
Moving to another country with a different culture and language can be terrifying but Vietnam is an easy enough transition for anyone even if you are coming from Europe or the Americas. It has a lot of western influences but still has its own identity so you will still have an authentic experience.
If you have any other questions or comments please do comment them down below. You can also browse through the various articles on this website to help you prepare for that big move.