Why decide to move to South East Asia? Vietnam, Cambodia, Laos, or even Thailand: all these countries offer a variety in culture, lifestyle and allow expatriates to have a good life.
Whatever the reasons that lead you to move abroad, you should know that you will generally find a much richer and more diverse life in SouthEast Asia than in most foreign countries.
💡 After an experience of 6 months in Cambodia, 6 months in Hong Kong followed by several stays in the most of the countries of South East Asia and especially a relocation more than three years ago in Vietnam, I decided to create Movetoasia in order to bring information to fellow future expatriates who aspire a life abroad.

🤔 Some people want to invest, others want to find work but we all have in common this interest into South East Asia. Whatever your country of choice, the purpose of this site is to bring you concrete, up-to-date information on the issues encountered by expatriates and investors in Asia 👇.
Move or invest in Asia: which country to choose?
Thanks to this experience of several years living, working and investing in South East Asia, I wish to share this expertise with you and to help you to identify and overcome challenges that you might face. You will find on Movetoasia practical guides and files on business issues, opportunities and life in Asia.
Vietnam: my country of relocation
To live there for years, I have created videos and updated articles on all current topics. I invite you to go directly to the page dedicated to this country. On the link below :
Cambodia: expatriation and opportunities
After staying several months, I identified several topics that affect all expatriates and investors in Cambodia. For that, I gathered them on the site in the section on this country. To consult them, click below :
Guide and resources about Cambodia
How to Succeed in Your Expatriation in South East Asia
Whatever your age, Asia opens its arms to you. Thailand is said to be the land of smiles, but travelers who have stayed in Cambodia, for example, will tell you that it is an even more welcoming country. If you are attracted to adventure, then leaving without any plans can be exciting. Travelling minimally in backpacker mode may be the leitmotiv of some people while others may prefer to plan their trip.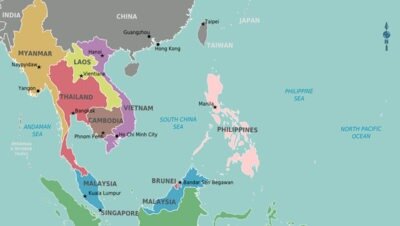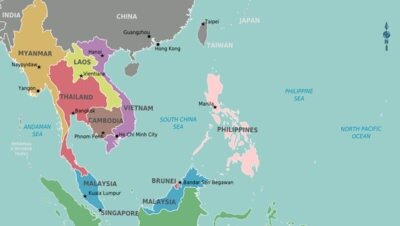 If your goal is to stay abroad longer over several months, learning about the things to do, the customs, then it will make it easier for you to meet locals and live a richer adventure.
How Much Does it Take to Live in South East Asia: Costs and Budget
The cost of living and budget to live in Vietnam are issues that often arise. Many French people from want to know if they can live comfortably on a salary of 1000€ a month.
Many students also come to Vietnam for their first work experience (internship, volunteering, first job, university studies) and the budget question is crucial to know if they can live on a limited budget. Finding accommodation, accessing a tourist or work visa, paying your daily expenses all generate costs that you must keep in mind to successfully carry out your expatriation project. How much does your expatriation project in Saigon, Vietnam cost? We will cover this issue in detail with a table of the budget to be planned by expenditure centre.
Cost of Living in Vietnam
Living in Vietnam allows French people abroad to enjoy their purchasing power and to enjoy pleasures and a much richer way of life.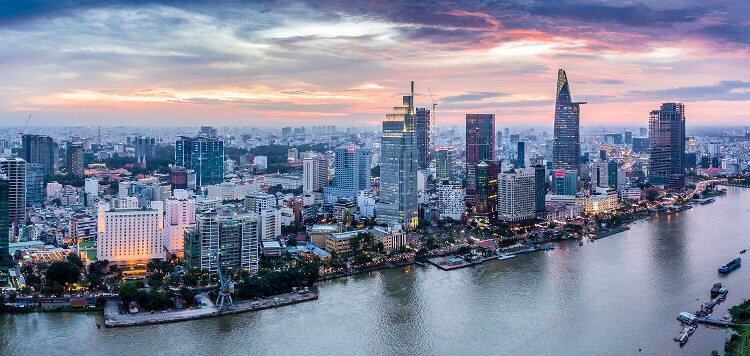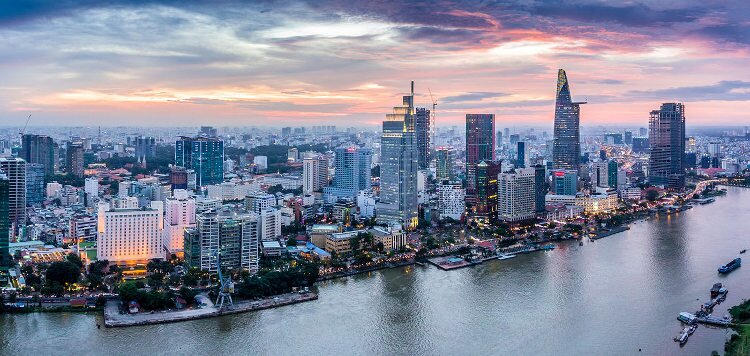 On our website, we will discuss in detail the theme of life in Vietnam for a French-speaking expatriate who is going on holiday or working there, the money to be you need to prepare for accommodation, food, entertainment, and travel costs. All these things go into the monthly budget. A visitor should also keep in mind costs vary with the size and popularity of a city.
Cost of Living and Budget to Live in Cambodia
Many expatriates have chosen Cambodia as a host country for their retirement, mainly because the quality of life is excellent compared to the cost involved. Thus, with an income or salary of less than 1000€, you can live very comfortably in Cambodia: travel all over the country, eat in a restaurant every day, decide to go to the southern islands and rent a bungalow on the beach for unbeatable prices.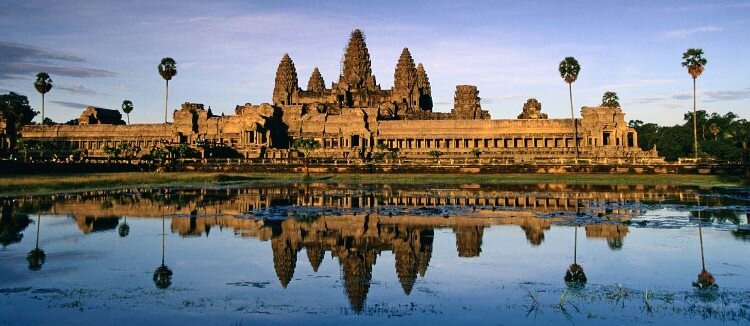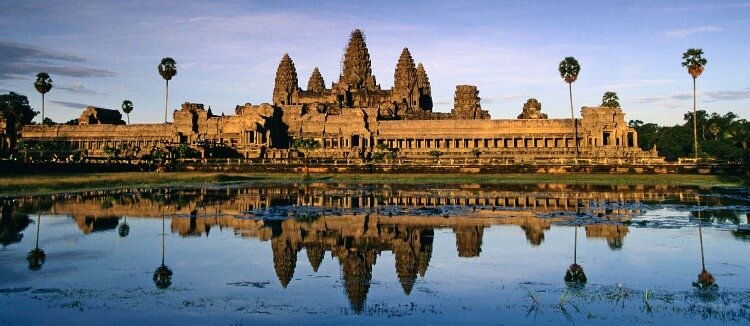 The number of expatriates attracted by this simpler life, which costs much less than in Europe and thus enjoys pleasures at low prices, is incomparable. This cost of living, this budget to live year-round in Cambodia is one of the main advantages that expatriates mention in addition to welcoming Cambodians.
Saving Money to Move to Thailand, Vietnam or Cambodia
The question of work arises among many French people who wish to live in Vietnam. If you come to gain your first work experience (internship) or a job in your field of expertise, then you will have many opportunities to live and work in Vietnam. If you want to go to Vietnam, finding a job and being able to work there will allow you to stay there for a long time. As a Frenchman from abroad, finding work should not be too difficult if you follow the right advice and know the right plans. The job market is rich, but you still need to know how to submit your CV, where to find recruiters and promote your experience abroad.
Whether it is a Vietnamese forum, Facebook communities (or events and networking, you will have many opportunities to meet people, get to know yourself and find a job or internship. Leaving France is the dream of many and Southeast Asia and Vietnam are very viable options to live in. To have the best experience and enjoy the culture and integrate into the Vietnamese community a job or internship will give you a chance to stay longer. Whether or not you have a diploma, different choices will come up and you can start with a small, low-paying job that will give you experience.. Once well integrated, other contracts or work should come along to allow you to earn more.
Most of the European passport are almost granted to free travel for a period of time in those countries:
Vietnam: For 15 days or one month with the e-visa new procedure
Cambodia: Up to 15 days
Thailand: Up to 15 days without a visa
Working in Vietnam With or Without a Diploma
Being able to access Vietnam easily is a great opportunity for young people who want to travel there. This gives you an advantage since you can travel and stay on the ground for 15 days. These two weeks will allow you to acclimatize to the country, discover the food, Vietnamese culture and familiarize yourself with their customs. If you like the lifestyle and simplicity of the country, then you may decide to stay longer.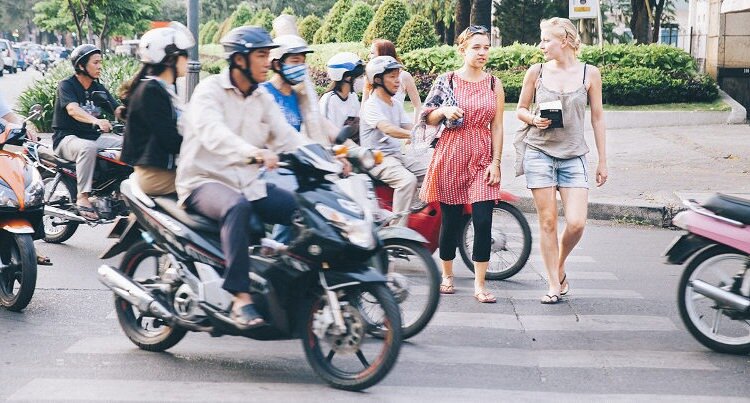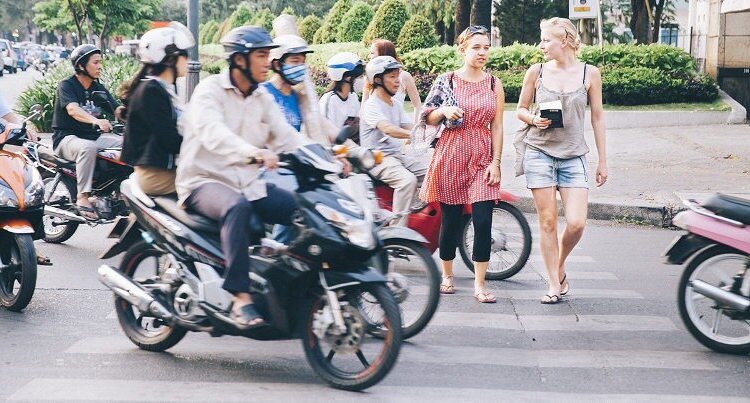 As an expat citizen abroad, you will find sites such as Objectif Vietnam, meetings at the Embassy related community, travel guides and general information that will help you in your first steps in Asia.
Work in Cambodia, Internship or Volunteer Jobs
Cambodia is known in South East Asia as a destination where young expatriates come to work. The type of expatriates we meet there has generally come to Cambodia to:
a final internship to work as an intern for a Cambodian or international company based in Cambodia
a volunteer assignment in a company or for NGOs
work with a local contract or an expatriate package
To get your first experience in your field of activity or change jobs, it is a country that attracts a lot thanks to its economic dynamism. Some business leaders have also chosen Cambodia as a place to start their business. Whether it is services for expatriates or Cambodians, entrepreneurship and business creation in Cambodia attracts many French people.
How to Find a Job in Thailand ?
Many foreigners have a crush on the land of smiles after discovering it during their holidays. Being able to stay in Thailand all year round (at least for more than 6 months) requires being sponsored by a company through an employment contract, the creation of a company or certain visas that give you more rights. As the country is protectionist, it is still difficult for a foreigner to find work for a local company (unless he or she has a degree and specialises in a field in demand in the country), or to work for a foreign company in his or her sector of activity.
Teach English in Southeast Asian Countries
Becoming a teacher for Cambodian, Vietnamese or even international schools is a profession that attracts many foreigners. Salaries are generally attractive and the conditions allow you to stay several months in the country. Many schools are looking for French and English teachers to strengthen their teams and because there is a significant turnover: expatriates stay for a year or two, then leave for their countries: there is therefore a constant demand for new teachers to teach French or English to students.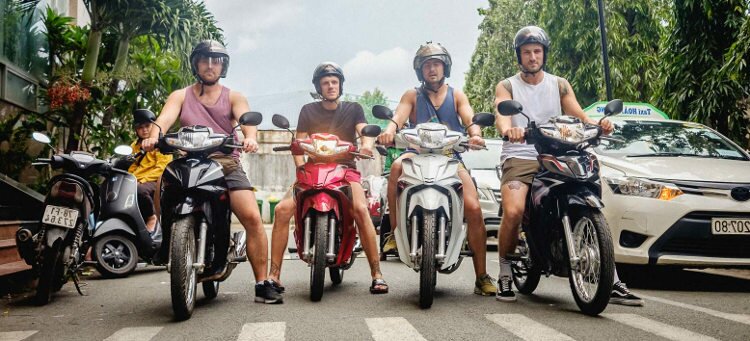 Since education is a sector that is perceived as very important for wealthy families, many of them have recourse to private tuition. It is not uncommon to see children learning Korean, Chinese, Vietnamese, English and French at the same time in the evening with tutors. Being able to give courses and teach languages is therefore an asset that expatriates can develop in South East Asia, whether it is Thailand, Vietnam or Cambodia.
Move Abroad When You are Retired
Leaving their home country is also a choice that some retirees are considering. Get retired in Vietnam while retaining your rights (health care, pension) allows you to enjoy your retirement fully and enjoy your life after seventy years. Moving to Asia is not something that can be done in a few days, preparations and plans must be followed to make sure you don't make mistakes and enjoy a happy retirement.
Being integrated there is not very difficult since the European, American, Australian and other foreign communities living in South East Asia are found everywhere in the area. If you want to live in Vietnam and spend your retirement there, insurance, taxes and other issues still arise, which require you to inform yourself and use the tips to avoid making mistakes. Retirement abroad in Southeast Asia and mainly Thailand, Cambodia or Vietnam is a decision that more and more French people are making to take full advantage of their benefits and spend a retirement in the sun.
Health Problems : Coverage, Insurance and Hospitals
Health is a major concern for all expatriates: whether you are retired, young working or even just passing through for a few months on a voluntary basis, you must protect yourself. Finding good quality hospitals, having a health insurance that covers you in case of accident are all issues we deal with on our website. Having lived in South East Asia for more than two years now, there are reflexes to adopt in order to live an expatriation with peace of mind. The choice of health insurance dedicated to expatriates with a good price/quality ratio is important. Those that are usually recommended have exclusive clauses not to cover you if you drive or are a passenger on a motorcycle taxi. Knowing that in Asia, the use of motorcycles is almost essential to travel, these clauses make insurance unnecessary. Choosing the most appropriate health insurance is therefore a priority for any expatriate who has just arrived in Southeast Asia. Personally, we recommend the same company for Vietnam health insurance and Cambodia health insurance for the following reasons:
Coverage is flexible and you can choose the reimbursements you want (in case of a major health problem) and those you do not want to be reimbursed with (for example dental care since the costs are very accessible)
They are compatible if you are a resident of these countries, so if you plan to spend more than 6 months there, this is perfectly suited to people who are moving in the medium term.
The cost and fixed price of insurance are quite correct and often much higher than the insurance companies we are used to meet on magazines (their advertising expenses being lower, the prices of services are immediately lower).
What is the Purpose of MoveToAsia.com in All This?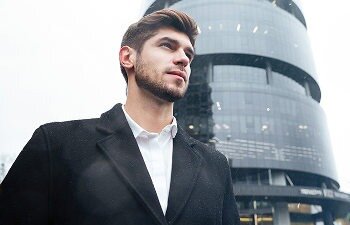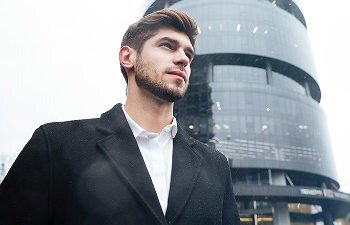 The primary goal of MoveToAsia.com is to share information with the community of new expatriates to enable them to prepare their expatriation if they have not yet left. For those who have been living in Asia for several years, the site could be a key ingredient on more technical issues that come a few months after the expatriation; such as: how to pay taxes, opening a business if you have entrepreneurial projects and is it wise to invest in a business in? All these are more specific questions that arise one day or another for someone who wants to stay longer and live in Asia. With so many opportunities in the country, some will want to invest and try to take advantage of this exciting evolution and growth.