A sourcing agent in Vietnam is a professional who specializes in helping businesses and individuals find and purchase products from Vietnamese suppliers. They are experts in navigating the local market, identifying quality suppliers, and managing the procurement process. By working with a sourcing agent, you can save time and money while ensuring that the products you receive meet your specifications and standards.
Sourcing agents in Vietnam typically offer a range of services, including supplier research and selection, price negotiation, quality control, and shipping and logistics. With their local market knowledge and experience, sourcing agents are a valuable resource for companies looking to expand their supply chain or tap into the growing Vietnamese market.
🌏 Located in Ho Chi Minh City, we have already helped dozens of foreign clients to find sources in Vietnam. Depending on the product category, we look for manufacturers, wholesalers or suppliers in Vietnam. In less than a week, as soon as we receive a detailed brief of your product search, we can get our team looking on the ground 🚀.

🔍 If you plan to either relocate your production from China to Vietnam or start looking for suitable manufacturers from scratch, definitely drop us your inquiry : explain to us your product specifications, MOQ and sourcing plan so our local team can support you 🤝.
Looking for sourcing assistance ? Contact us.
Why Vietnam is a popular destination for sourcing ?
Vietnam has become a popular destination for sourcing goods and materials due to its favorable business environment, skilled labor force, and cost-effectiveness.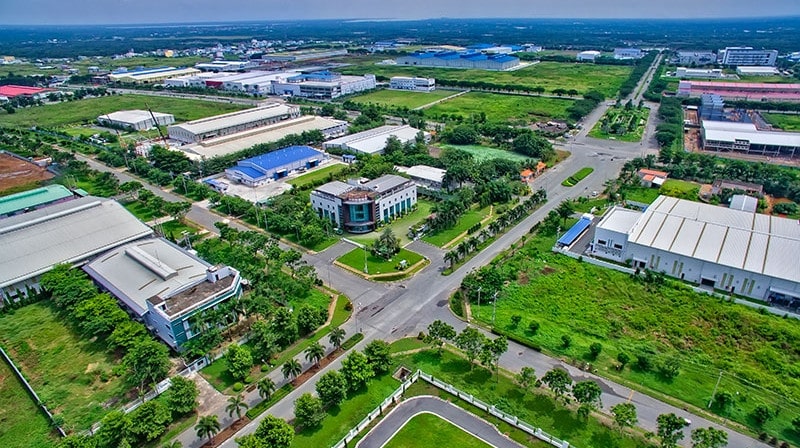 One of the key factors contributing to Vietnam's popularity as a sourcing destination is its low labor costs, which provide companies with the ability to significantly reduce production costs without sacrificing quality. In addition, the country has a highly skilled labor force that is able to produce high-quality products for a variety of industries, including textiles, footwear, electronics, and more.
Another factor that makes Vietnam an attractive sourcing destination is its favorable business environment, which provides companies with the stability and support needed to grow and expand their operations. The Vietnamese government has made significant investments in its infrastructure, including transportation and communications networks, making it easier for companies to source goods and materials from the country.
Additionally, the country's location near other major markets in the region, such as China and Southeast Asia, makes it an ideal hub for regional sourcing. This allows companies to take advantage of the cost-effectiveness and quality of Vietnamese-made products while also tapping into the wider regional market.
Overall, Vietnam's combination of low labor costs, skilled labor force, favorable business environment, and strategic location make it an attractive destination for companies looking to source goods and materials. Whether you are a small business looking to reduce costs or a large corporation looking to expand your global operations, Vietnam is definitely a destination worth considering.
Reasons You Should Consider Hiring a Vietnam Sourcing Agent
There are numerous reasons for seeking the services of a Vietnam sourcing agent. Most online marketplaces showcase products from various sources, and sourcing agents can help you obtain the items you desire in one location.
The following are reasons why you should hire a Vietnam sourcing agent:
Finding the Right Supplier
Vietnam is home to thousands of producers of different products. For those unfamiliar with the market, it can be difficult to determine the best suppliers. A major challenge is the language barrier, which sourcing agents can help overcome.
They have a thorough understanding of shipping procedures and can inform you of the time it takes for goods to reach you. By hiring a sourcing agent, you can delegate most sourcing and shipping tasks to them. They can verify the authenticity of suppliers and assist you in finding the best one.
It is important to note that sourcing agents and intermediaries are not the same. Intermediaries buy from manufacturers and sell to buyers after adding a profit margin. On the other hand, sourcing agents help you select products directly from the industry source.
Inspection Services
One of the main concerns in international trade is the inability to inspect items in person. Some manufacturers offer inspection services, but they often use third-party inspectors who may not fully understand your needs or be qualified for the job. Hiring a sourcing agent can solve this problem.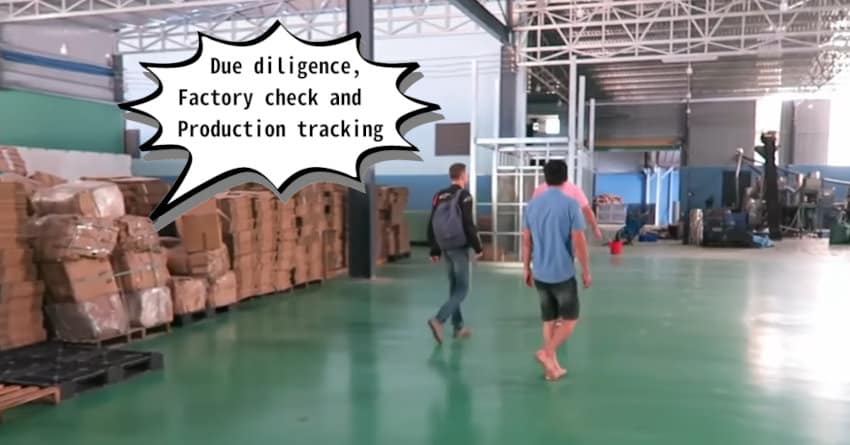 Sourcing agents ensure that inspections are carried out by qualified individuals, reducing the risk of losses. With their experience, they can choose the best supplier for you.
Time-saving
Finding the best products from the vast selection of sellers can be time-consuming and challenging. You need a lot of expertise and time, which may be lacking. Every supplier claims to be genuine, but it is impossible to verify the quality of every one of them.
Vietnam sourcing agents can help in this regard. They are reliable and can deliver items on time, as they are familiar with all the procedures.
One-Stop Solution
Dealing with suppliers typically involves handling production and shipment only. However, many international buyers require more comprehensive services.
Sourcing agents can offer all the services a buyer needs on one platform, including:
• Visiting markets
• Placing orders on behalf of the client
• Collecting products
• Warehousing
• Quality testing
• Custom clearance
• Shipment, and more.
By utilizing the services of a sourcing agent, you can reduce your overall costs and save time.
Looking for a one-stop-solution for sourcing in Vietnam ? Contact us.
Product Gathering Services
Gathering products from various sources and shipping them independently can be costly and time-consuming. Sourcing agents have a wide network and can gather and transport items at the same time, including:
• Gathering products
• Warehousing
• Shipping
• International freight
This allows buyers to focus on other business operations and receive items faster than most container services.
Stronger Relationships with Suppliers
Sourcing agents and manufacturers are from the same region and share a common language and culture, making it easier for them to connect and build strong relationships with suppliers. This leads to better deals for buyers.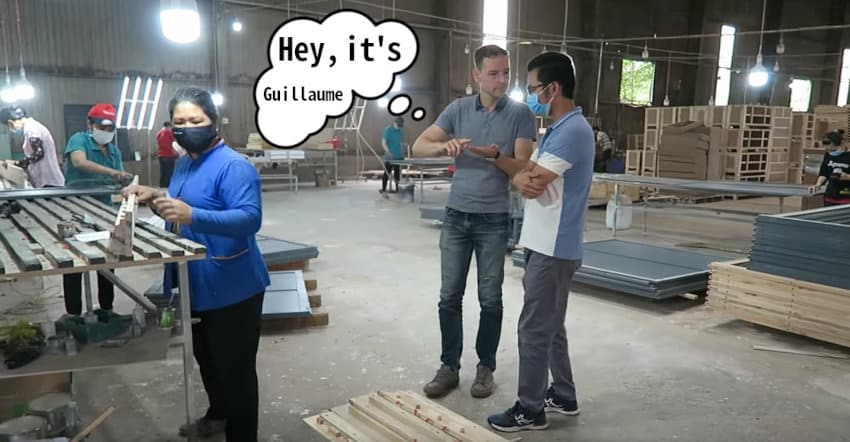 More Flexibility
Vietnam sourcing agents offer more flexibility in terms of selecting, purchasing, and receiving products. You can customize the services of the sourcing agent to meet your specific needs and pay only for the tasks they perform.
Identification of Scams
Scams are a major concern in international trade. Sourcing agents can help you confirm supplier certificates and licenses, even if they are in Vietnamese. With their extensive experience, they can easily identify genuine suppliers from scammers.
When to use a sourcing agent in Vietnam?
When it comes to sourcing products from overseas, there are many challenges that companies face. It can be difficult to navigate unfamiliar regulations, to find reliable suppliers, and to manage logistics efficiently.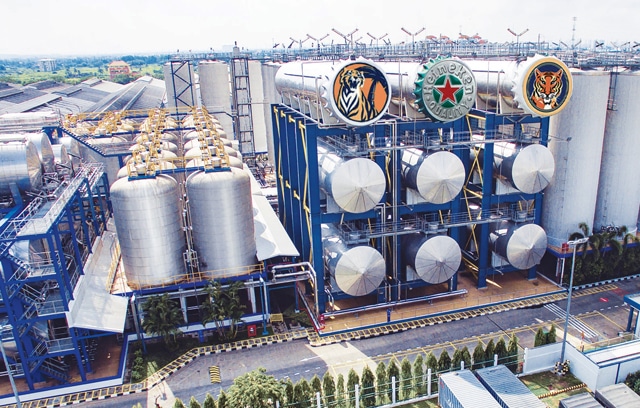 In these situations, a sourcing agent in Vietnam can be an invaluable asset. Here are some of the key times when it makes sense to use a sourcing agent in Vietnam:
1. When you're new to the market:
If you're new to sourcing in Vietnam, a sourcing agent can help you get up to speed quickly. They will have a deep understanding of the local market, regulations, and customs, and they can help you avoid common pitfalls and make the most of your resources.
2. When you don't have the time or resources to handle the sourcing process:
Sourcing is a time-consuming process that requires a lot of attention to detail. If you don't have the time or resources to handle it in-house, a sourcing agent in Vietnam can take care of the entire process for you, from finding suppliers to negotiating contracts and managing logistics.
3. When you need to find a specific product or service:
A sourcing agent in Vietnam has a wide network of suppliers and can help you find exactly what you're looking for. Whether you need a specific type of product, a particular quality standard, or a specific price point, a sourcing agent can help you find it.
4. When you need to manage risk:
Sourcing products from overseas involves a certain degree of risk, and it can be difficult to know how to mitigate this risk effectively.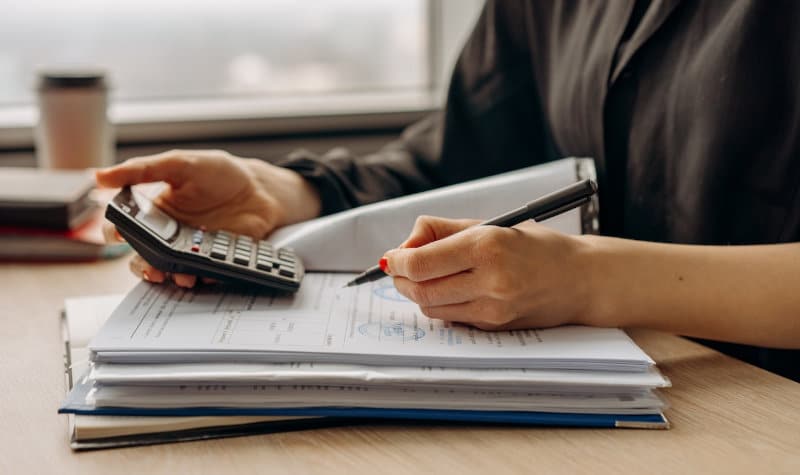 A sourcing agent in Vietnam can help you manage risk by vetting suppliers, negotiating contracts, and ensuring that you're getting a fair deal.
5. When you want to expand your business:
If you're looking to expand your business, a sourcing agent in Vietnam can help you find new opportunities and tap into new markets. They can help you find new products, new suppliers, and new customers, and they can help you grow your business in ways you never thought possible.Vietnam sourcing agents offer relief to businesses. Here are some instances that might force you to seek their services:
6. Lack of experience in Importing Business:
Importing products from Vietnam can be a challenging process, especially for those without experience.
The process of sourcing products involves finding suppliers, quality testing, shipping, and more. Inexperience in one or all of these procedures can make importing hectic and even lead to failure. A sourcing agent can help make the process smoother by handling all sourcing procedures.
7. Retailers of Many Products:
Retailers who deal in a variety of product categories can face difficulties when it comes to sourcing. This becomes especially challenging when you have more than one supplier for each product and lack understanding of the market. You may also need to have a warehouse to collect goods from various suppliers and ship them to your country.
Dealing with many suppliers can be time-consuming and stressful, especially for businesses that are just starting out. A sourcing agent can help you bypass this struggle by connecting you with the best suppliers to deliver high-quality goods.
8. Unique Product Categories
Some products can be difficult to source, especially in specific niches. Special suppliers are often needed for these unique products, but finding them can be a challenge.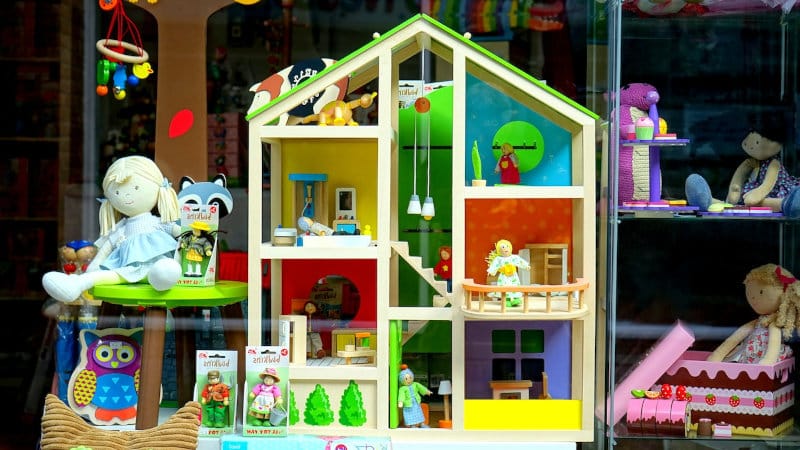 This can be due to the unavailability of raw materials or ingredients, making it difficult to find suppliers for these products. Some Vietnam sourcing agents specialize in sourcing such items. They know where to search and can help connect you with direct sources.
The services offered by a sourcing agent Vietnam
1. Sourcing and Finding Vietnamese Suppliers
The primary service of a sourcing agent in Vietnam is to identify suppliers that meet the customer's requirements. They then negotiate the best prices and production conditions on behalf of the buyer, ensuring that the customer's needs are fully understood.
The sourcing process in Vietnam typically includes the following steps:
Analysis and Understanding of the Client's Needs by the Sourcing Agent
Supplier Prospecting: Search for Vietnamese Suppliers through All Networks
Study and Analysis of the Industrial Offer: Examination of the Suppliers' Documents and Analysis of the Offers Corresponding to the Customer's Needs
Evaluation of Companies: Verification of the Supplier's Certifications and Reputation
Estimation of Transport Costs: Obtaining Quotations for Transport and Delivery to Destination,
Estimation of Duties and Taxes.
2. Factory Audit or Vietnamese Company Audit
When buying from Vietnamese online platforms, it's difficult to know exactly who you're dealing with. It could be a middleman or a trading company, but not necessarily the manufacturer. By utilizing a Vietnamese sourcing agent, you can have the supplier verified and determine the entity you're conducting business with.
The sourcing agent in Vietnam will assess the reliability of the supplier by offering two services, including a quick company check and a factory audit.
Full Company Check-Up: Assessment of the Vietnamese Company's Administrative Health and Business History
Factory Audit: An Inspector will Go Directly to the Factory to Conduct the Audit
3. Quality Control or Product Inspection in Vietnam
Quality control of production in Vietnam is a crucial step in the import process. Even if you've already ordered a sample from a supplier, it does not guarantee the quality of the mass production. It's possible that the quality of the mass production may differ from the sample, so it's highly recommended to check the conformity of the products.
The goal is to send an inspector to check the goods at any time during production in Vietnam, to perform tests and ensure that the customer's specifications are met.
The quality control in Vietnam typically includes the following steps:
Preparation of the Control: Study of the Request and the Standards to be Checked by Your Sourcing Agent
Quality Control: Sending an Inspector to Check the Requirements
Tests: Verification of Specifications, Measurements, and Functional Tests
Types of Sourcing Companies to consider in Vietnam
When it comes to finding a sourcing company to do business with, it's important to understand the different types available. There are three main categories of sourcing agents:
Single Sourcing Agents: These agents work independently and have the advantage of creating a personal relationship with your business. However, a single person may have limited connections and it can be difficult to verify their credentials, increasing the risks involved.
Sourcing Agencies: These companies employ several sourcing agents, each with their own area of expertise, resulting in larger supplier networks and more resources. However, they tend to be more expensive than single sourcing agents.
Sourcing and Logistics Companies: These larger companies typically have sourcing as one of many divisions and offer additional services such as logistics and quality inspection. This can simplify the process of finding a supplier to delivering the product to your warehouse. However, these companies can be very expensive and relying on a single company for all your needs comes with its own set of risks.
How to Find a Sourcing Agent
Finding the right sourcing agent in Vietnam can be a daunting task, but it's essential to ensure the success of your business.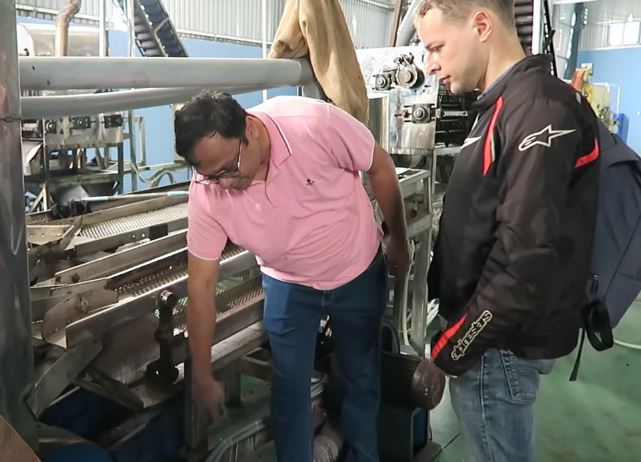 Sourcing agents in Vietnam play a crucial role in helping businesses find reliable suppliers and manage the entire procurement process efficiently. With so many sourcing agents available, it's essential to choose the right one that meets your business needs and requirements.
Determine Your Requirements: Before you start your search, it's crucial to determine your requirements. This includes the type of products or goods you're looking to source, your target market, and your budget. Understanding your requirements will help you find a sourcing agent that specializes in your industry and can meet your needs.
Research: Do your research and look for reputable sourcing agents in Vietnam. Ask for recommendations from friends and colleagues, and check out websites and forums for reviews and feedback. Additionally, you can attend trade shows and exhibitions to network with potential agents and get a better understanding of the market.
Check Credentials: Before you sign a contract with a sourcing agent, it's important to check their credentials. Look for an agent that is licensed and registered with the relevant authorities. Ask for references and follow up with them to ensure that the agent has a good reputation and a track record of delivering quality services.
Assess Communication Skills: Good communication is crucial when working with a sourcing agent. Make sure the agent you choose is responsive and communicates effectively. This will help ensure that your needs are understood and met, and that any problems or issues are addressed in a timely manner.
Evaluate Their Experience: Experience is a crucial factor when choosing a sourcing agent in Vietnam. Look for an agent that has extensive experience working in your industry and has a good understanding of the local market. An experienced agent can provide valuable insights, negotiate better deals, and handle any challenges that may arise during the sourcing process.
Review Their Services: Sourcing agents offer a range of services, including supplier selection, quality control, logistics, and more. Evaluate the services offered by each agent to determine which one can best meet your needs. Choose an agent that offers a comprehensive range of services and has the resources to handle your specific requirements.
Negotiate Fees: Finally, it's important to negotiate fees with your chosen sourcing agent. Make sure you understand the fees charged, including any hidden costs. Choose an agent that offers competitive fees and has a transparent pricing structure.
MovetoAsia is a dedicated sourcing agency located in Vietnam, offering top-notch support and guidance to businesses that aim to grow their presence in Asia. Our priority lies in providing high-quality, efficient, and cost-effective services to simplify the sourcing process and locate the finest products and suppliers in Vietnam. Whether you're searching for raw materials, finished products or anything in between, our knowledgeable team is ready to support you at every step. Get in touch with us today to discover how we can help you tap into the immense potential of one of Asia's rapidly growing markets.
Looking for a sourcing agent in Vietnam? Contact us.
What Are the Charges of Sourcing Agents In Vietnam?
The charges of sourcing agents in Vietnam vary depending on the services they offer. Some agents charge a flat fee for their services, while others charge a commission on the total value of the goods purchased. In general, the cost of hiring a sourcing agent in Vietnam is relatively low compared to other countries. However, it is important to carefully evaluate the services offered by the agent and negotiate a fair price that reflects the value they bring to the sourcing process. Some factors that can impact the charges of a sourcing agent include the complexity of the sourcing project, the size of the order, and the experience and expertise of the agent. To get the best value for your money, it is recommended to compare quotes from multiple agents and choose the one that provides the best combination of services and costs.
What questions to ask a sourcing agent in Vietnam?
As the global sourcing market continues to grow, more and more companies are turning to sourcing agents in Vietnam to help them find high-quality products at competitive prices. However, finding the right sourcing agent can be a challenge, especially if you're unfamiliar with the country and its business culture.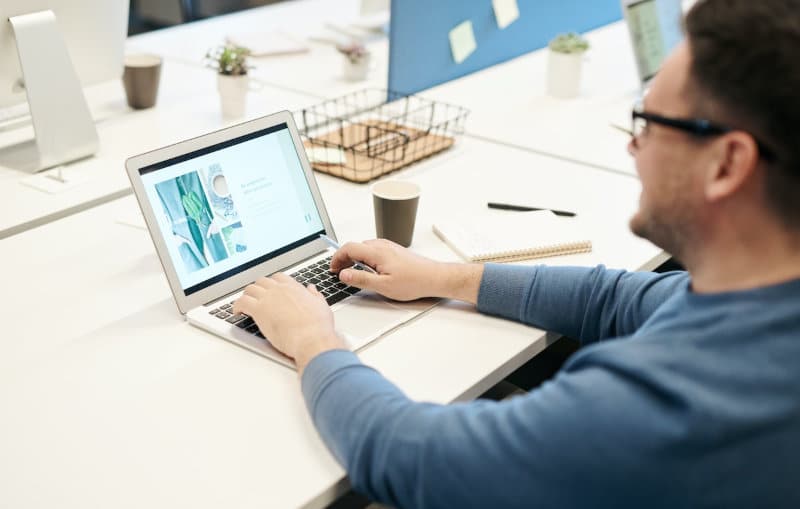 To ensure that you find the best possible sourcing agent in Vietnam, it's important to ask the right questions.
Here are some key questions to ask a sourcing agent in Vietnam:
Can you provide references from previous clients? This is a great way to gauge the quality of the agent's work and determine whether they have a proven track record of delivering results.
How long have you been in business? A long history in the industry is a good sign that the agent is well-established and has a good reputation.
What is your experience with the type of product I'm looking for? Make sure the agent has experience sourcing similar products, as this can help ensure that they have the expertise needed to find the right products for your needs.
Can you help with quality control and inspection? Quality control is an important aspect of sourcing, and a good agent should be able to assist with this process to help ensure that you receive high-quality products.
How do you communicate with suppliers? Good communication is key when working with suppliers, so it's important to ensure that the agent has clear and effective communication channels in place.
What is your fee structure? Make sure you understand the agent's fee structure and what is included in their services to ensure that there are no hidden costs.
By asking these questions, you can better understand the services offered by a sourcing agent in Vietnam and ensure that you find the right agent for your needs. With the right agent, you can tap into the vast resources of the Vietnamese market and find high-quality products at competitive prices, helping you to grow your business and succeed in today's global marketplace.