You will be surprised that Vietnam is referred to as one of the most inimitable and authentic countries in entire South-East Asia. With almost 54 characteristic ethnic groups, with individual languages, lifestyle, and time-honed traditions, values and cultures that have been transferred from one generation to the other, Vietnam is a country with plenty to offer. Notably, the tribal cultures and natural beauty, including fantastic dress codes that tag along with their rich history of fabric and textile technology, are just the tip of the iceberg.
Vietnam is changing fast, and the impact of these changes is already felt globally. The massive access to technology, media, and mass production of goods, makes Vietnam on the map. Remarkably, Vietnamese youths are beginning to venture deep into the long-established tradition of fabrics that their elders loved the most. This exposes them to a whole new world of textile technology that the world as a whole is demanding significantly. At some point, the country cannot serve rising demand of its fabrics.
Some youths and elders alike are employing ancient ways of fabric manufacturing and applying new technics that are making the textile/fabric manufacturing in Vietnam a hot cake. They are indeed coming up with a unique niche in a world that is supporting tremendously.
They are making traditional visual identities through fabric manufacturing that is starting to evolve. In the end, the style is becoming a highly sought-after trend that consumers are cannot do without.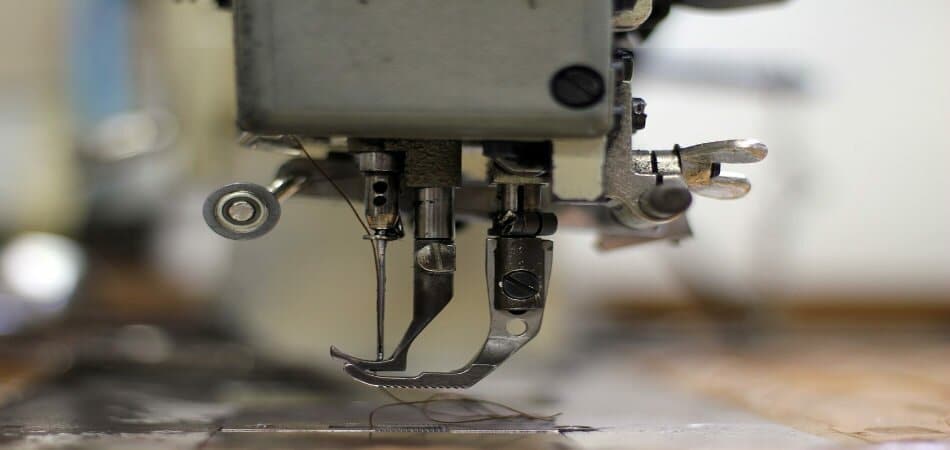 That's why Vietnam is becoming a hub for the production of fabrics that are connecting the entire world through massive fabric exportations in many parts of the world. It won't take long before the whole world is dressing like Vietnamese, and as a result, the Vietnamese will also start dressing like everyone else.
Background and Statistics of Fabric Export in Vietnam
Vietnam is a leading fabric manufacturing country, especially with the fact that the government of Vietnam is fully supportive of the fabric manufacturing sector. Vietnam appears to offer two main types of cotton for the production of its unique fabric. One of them is stiff and affordable cotton that has a smooth feeling and cotton rayon. Cotton rayon is exquisite, but it is mostly rare to find in Vietnam.
Vietnam's fabric, textile, and apparel exports have since risen by almost 9% in the first few months of the year 2019. If the figures are to go by, Vietnam is perceived to be one of the biggest beneficiaries of US-China trade disputes, especially related to fashion and fabric companies. Many international companies are focusing on alternative manufacturers of fabrics, and Vietnam is standing as the best option for sourcing fabrics and textile products at this point.

A report by Vietnam's General Statistics Office shows that Vietnam acquired about 27.3 billion US dollars from the fabric exports between January and October of the year 2019, a significant rise of about 8.7% compared to the year 2018. Specifically, in October of the year 2019, Vietnam fabric exports went up by 1%, earning about 2.7 billion US dollars year-on-year. Besides, America continues to be the biggest of Vietnam's export market of fabric. This is followed closely by the European Union (EU), Japan, South Korea, and China consecutively.
Reports by the Vietnam Textile and Apparel Association unveil that Vietnam imported raw materials (fabrics, cotton fiber, and related industry goods) valued at about 21.9 billion US dollars in the year 2018. This was a significant increase of approximately 15.3% as compared to the year 2017.
Vietnam has continued to employ strategic sourcing, which has led to the massive growth of the country's fabric manufacturing and export industry. In this regard, Vietnam's fabric has outdone many competing nations, further beating its fabric export's performance of the past eight years. In the year 2018, Vietnam witnessed a massive growth in export rate, owing to its shift in labor-management, agricultural practices, and the adoption of novel and innovative international supply chains. This is primarily linked to the transforming trade spats between China and the US.
Moreover, Vietnam is projecting to attain fabric, textile, and apparel export revenue of about 40 billion US dollars by the end of the year 2020. This will be a rise of approximately 10.8% year-on-year.
Besides, as many international firms expand their strategic supply chains into Vietnam, there are likely uncertainties that competition for limited manufacturing capacity will begin to scale up prices. This is especially with more pressure on export orders originating from Vietnam's involvement in two essential business deals: the EU-Vietnam Free Trade Agreement, abbreviated as EVFTA, and the Comprehensive and Progressive Agreement for Trans-Pacific Partnership also cut as CPTPP.

Vietnam continues to benefit a lot more from the fabrics and textile export industry, which is accounting for approximately 15% of Vietnam's entire exports. This is about 36 billion US dollars by the year 2018. Most of all, Vietnam is ranking among the top 5 leading fabric exporters internationally.
Q&A : Fabric / Textile Manufacturers in Vietnam : Sourcing and Exports
👚 What countries are importing fabrics from Vietnam?
Vietnam is known all around the world as a leading textile producer. Numerous countries that specialize in clothing production prefer using Vietnamese fabrics because of their high quality and long-lasting properties. Among these countries are the US, European states, China and other.
🇻🇳 Why is Vietnamese fabric industry so developed?
As textile industry is one of the largest economical sectors of the country, it is actively supported by the Vietnamese government. Moreover, textile production has been a traditional craft in the country for hundreds of years. Even the largest Vietnamese fabric manufacturers manage to combine both modern technologies and ancient traditions when producing textiles for export.
📈 How big is the Vietnamese textile industry?
At the moment, the fabric industry in Vietnam constitutes around 15% of the country's economy, and this proportion is expected to grow in the next years.
🚢 What textiles are exported from Vietnam?
Vietnam is famous for basic cotton fabrics as well as special textiles, such as Shantung taffeta, Bengaline weave and Ebony satin. The latter ones are especially loved by the renowned luxury designers who use them to create their masterpieces.
👩 Are Vietnamese fabrics handmade?
Some of the fabrics produced in Vietnam are manufactured with the help of automated processes in order to provide sufficient amount of textiles for an ever-increasing demand. However, there are more exclusive types of fabrics that are handmade according to the ancient Vietnamese traditions, such as high-quality hand-weaved silk fabric.
Types of Vietnam's Fabric
Vietnam is known for its rich and versatile culture that has seen the rise in the manufacturing of fabric that has become a marketable product in the international market. There are three most popular fabrics: Shantung taffeta, Bengaline weave, and Ebony satin, which are the most-preferred both locally and abroad. However, Vietnam still borrows largely from fabric traditions from its neighboring countries, such as Cambodia, which is known for the production of antique fabrics that date back to its pre-colonial period.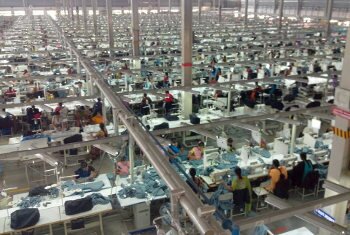 Vietnam has an immense passion for the production of fabric that goes all the way to their traditional foods, cultural practices, and values. Notably, most Vietnamese fabrics are jacquards from Ha Dong, which is the epitome of weaving and sericulture, also referred to as the taping of silk from silkworms. This is a tradition that has been practiced in Vietnam for decades. In the present day, old jacquard looms are still being used when designing amazing patterns, which carry ancient Vietnamese symbols. With this technology and skills, Golden Thread Silks were founded in Vietnam.
Vietnam's fabric extends from the attractive Shantung Taffeta to the robust Bengaline weave. One fabric reintroduced to Vietnam in the recent past is Ebony satin, a glossy silk hand-woven fabric produced in the Southern parts of Vietnam. It is also dyed naturally by the use of ebony fruit pods. The result of this fabric is a soft and flexible feel. The manufacturing process of this fabric had been lost during the Vietnam War, which unfortunately eradicated a lot of traditional practices and values. One designer by the name Vo Viet Chung helped restore ebony satin fabric into the most sought-after Vietnam fabric.
Vietnam people have mastered the art of hand-weaving silk fabric on the frame as well as straight loos or hand-looming the fabric on the carded Jacquard Looms. This is an art that was passed from one generation to another by elders. Most silk fabrics are in the form of a yarn or a dyed yarn by using both natural and artificial dyes. Many of Vietnam's fabrics are adorned with color effects, where the warp thread is pained a select color, while the weft is painted with a different color, which gives the fabric a striking look.
In Vietnam, silk fabric is either made on ancient looms or modernized industrial looms. In this regard, silk fabric produced by an antique loom may be tapered as compared to the one produced by an industrial loom. Often, the industrial silk fabric is expected to measure around 33-40 inches wide. Moreover, silk fabric made by hand tends to vary, and sometimes, they may come with some anomalies. However, these anomalies are often perceived as a deliberate move to add on the exquisiteness and unique quality.
Some of Vietnam's fabrics are sold raw or without any trace of dye, while some are silk yarns weaved with other types of fibers.
Another example of a fabric that is still common in Vietnam is the Lao Silk, which is plant-dyed from Laos. Surprisingly, Law Silk is laborious to prepare or design. This means the final look of a crispy weave, as well as the refined vivid colors, are enthralling.
The way Lao Silk is weaved and dyed is matchless. This is what sets apart this fabric in the whole of the Southeast Asia region. This fabric is famous for its elegant textiles courtesy of the unbelievable hand-weaving skills. The finished piece of fabric is always glossy, glistering, and multi-textured. These are the features that make this fabric highly prized.

Vietnamese have not shied away from borrowing some fabric styles and designs from neighboring countries, particularly Cambodia. The Cambodian fabric is not far from the traditional Vietnamese fabric styles and designs, except that the Cambodian fabric is hand-weaved on a straight loom. Moreover, the threads used to make the fabric are first hand-dyed and weaved with two threads painted in different colors. The finished fabric is a pure representation of a stunning fabric with kaleidoscopic hues.
Furthermore, the Cambodian fabric style introduces different weave types and weight of the threads of yarns. The threads may be light and opaque.
Fabric Regions in Vietnam
Vietnam is known for the production of fabrics, textiles, and garments manufactured in several parts of this beautiful country. At this point, the fabric manufacturing sector has a lot of factories and manufacturing firms, which amounts to about 7000 factories, 84% of which are run by business people in the private sector. About 70% of these factories are garment factories. 62% of the fabric factories are found on the Southern side of Vietnam, while 30% of others are on the Northern side of Vietnam. The other 8% of fabric factories are in the Central and other sparse regions of Vietnam.
Van Phuc is one of the most famously-known villages where the production of fabric is typical. This is an area that is about 10 kilometers south of Hanoi. Van Phuc village is known to have about 730 households, with about 1600 people, who earn their living in the fabric production, especially the creation of Vietnam silk. These people are also known for wearing silk products and apparel. Van Phuc village is celebrated for the production and exportation of an assortment of silk products to the western world. In particular, in the year 2008, silk sales from this region rose to about 1.6 million US dollars.

Many people have set up their enterprises in various regions of Vietnam. For example, about 58% of the enterprises are found in the North-East part of Vietnam. In particular, 27% of the enterprises are located in The Red River Delta region, while 7% are located in the Northern Central Region and Central Coastal Region. About 4% of the fabrics producing enterprises are located in the Mekong River Delta, while the remaining 4% are located in the Northern Midlands and the Mountain Regions as well as the Highland Region.
Exportation of Fabric in Vietnam
Vietnam's fabric industry is a leading export business that continues to promise high returns, even prospectively. The government of Vietnam continues to provide ample support to the fabric production sector, starting from technological integrations to improved agricultural strategies as well as improved infrastructural measures. For example, based on the ambitious plan that the government of Vietnam espoused back in the year 1998, the fabrics and textile industry of Vietnam continue to triple down the years. In particular, between the years 2000 and 2010, the export revenues quadrupled, while the employment rate tripled.
Regardless of logistical and structural challenges that have faced the production and exportation of Vietnam fabric, this industry accounts for almost 50% of Vietnam's manufactured exports, bringing back nearly 2.0 billion US dollars, back in the year 2000 in revenue. This was a whopping increase in growth of about 10% per year, during the period of 1996 to 2000.
At present, Vietnam is the leading exporter of quality fabrics, textiles, and garments overseas, including Japan, Western Europe, and the US. In this regard, Vietnam has managed to eradicate poverty in most regions, where fabric is produced, chiefly by locals.