For the last decade, Vietnam has turned out to a big winner in the Chinese trade wars with the US. Vietnam has placed itself at the forefront, with America working hard to locate a significant trade alternative to China – Vietnam.
Vietnam is no longer speaking about wars, battlefronts, or politics. Everything is about business, which entails creating high-quality consumer products for the American market. In these modern times and age, you will find factories in Vietnam reaping big from the rising demand for consumer products globally.
Global companies are sourcing Vietnam products and material goods, which include footwear, apparel, furniture, hair products, etc., especially companies in the Asian world. Other companies are choosing to export from Vietnam. This is by partnering with Vietnam companies or venturing in the vibrant Vietnam manufacturing industry to tap into the ready market in the US.
🌏 Located in Ho Chi Minh City, we have already collaborated with Vietnamese agents specialized in product sourcing in Vietnam. In less than a week, we can brief our partner to carry out the sourcing mission of factories to manufacture specific products 🚀.

🔍 Pepper, coffee, cashew nuts, clothing, textile: so many specificities that Vietnam has about fair trade 🚢, exporting, manufacturing with an excellent quality/price ratio.

As you know the manufacturing costs (excluding raw material) are very attractive in Asia 💰, however the majority of factories only accept large quantities per model and per color, which brings a quantitative and organizational problem for SMEs. 🇻🇳 In Vietnam, however, it is possible to launch a production for less than 500 pieces, which is very well suited to small project owners or companies wishing to relocate a part of their manufacturing to Vietnam.
Top product categories for Vietnam manufacturing in 2023
Vietnamese manufacturers have some strong advantages in specific types of products. Young workforce, cheap cost of labor, commitment to quality and especially skilled for product categories such as garment, textiles, furniture, footwear, wooden products, handicraft, processed food, etc … In this video, we are digging into some of the main product categories vietnamese factories are suitable if you are considering benchmarking the ASEAN region manufacturing hubs to find where to source your products.
After prodiving you some of the good reasons why sourcing in Vietnam can be more interesting than China, the video will illustrate some of the best products to buy in Vietnam and export worldwide.
Looking for Made in Vietnam products ? Contact us.
Coffee, pepper, cashew, quality clothing, bamboo, rattan, furniture …
Vietnam benefits with a very dynamic trade market: exports are massive, the country has a huge growing infrastructure network that allows companies to do sourcing for quality producers such as Arabica coffee or Phu Quoc pepper with fair trade expectations, premium quality (organic labels), and small-siez productions. It also has worldwide massive product categories such as: garment factories, furniture, indoor and outdoor home products, rattan and bamboo. Here are guides dedicated to these "made in Vietnam" products:
Disclaimer from a sourcing agent in Vietnam
In this video, Guillaume from Movetoasia, a sourcing agency located in Ho Chi Minh City, shares about the manufacturing industry in Vietnam. Movetoasia is helping foreign buyers in finding reliable sources in Vietnam. Movetoasia also leverages the EVFTA (free trade agreement between Europe and Vietnam) and exporting some key products from Vietnam.

In this video, you will learn how to get started in sourcing and manufacturing from Vietnam :
Top product categories for Vietnam products;
Do you need to hire a sourcing agency and what you should know before starting;
Scams and major pitfalls you must avoid;
Vietnam is a trade leader in some sectors, if you are currently sourcing products in Vietnam to be assembled or even manufacture for those specific sectors, you will acquire advice and insights on the manufacturing and exporting vietnamese market.
How to find Factories in Vietnam
If you wish to source Vietnam products, you must understand one or two things about the Vietnam industry. To begin with, Vietnam is soon becoming a leading exporter of consumer products to the whole world. The best thing is that Vietnam is providing a matchless business operation ground that is favorable for the production of quality goods at meager costs.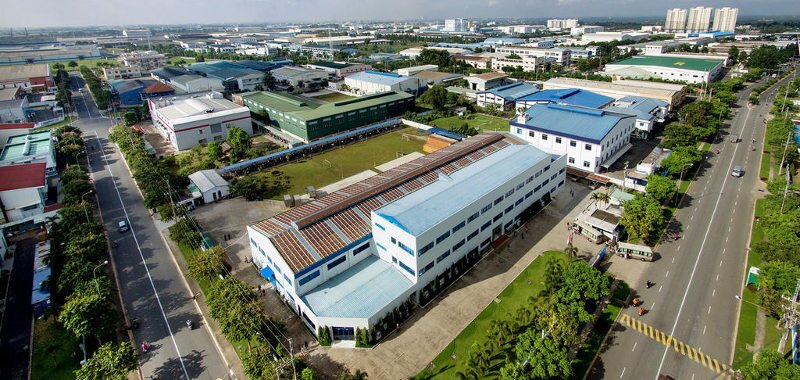 Moreover, considering that Vietnam borders China, a technology giant, it stands a chance of gaining from a plethora of benefits, coming from the manufacturing expertise and skills that is spilling over from Chinese factories and human resource. This is making Vietnam even more preferable than any other Asian country.
Looking for Vietnam suppliers ? Contact our sourcing team.
But the question is: how can you find the best factories in Vietnam to partner with to source products in Vietnam? The following are crucial factors that will get you better placed in this murky Vietnam industry:
Vietnam's Product Specializations
Vietnam has chosen to venture into a wide variety of consumer products that are on high demand across the globe and overseas. They include apparel, home textiles, furniture, bags, printing materials, wood products, and hair accessories.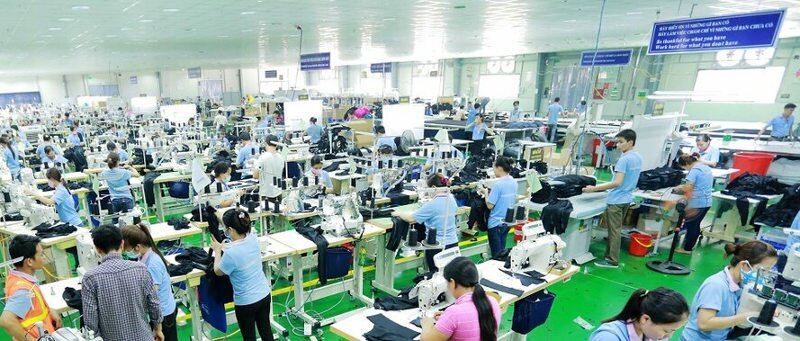 One factory in Vietnam producing shoes, carpet, furniture, clothing
Vietnam hires almost 2 million workers in the garment, apparel, and textile industry. This has helped in the fast growth of these industries, especially with China choosing to invest a lot in these industries by creating companies in Vietnam to take advantage of the low costs of production, and favorable environmental laws that foster the development of manufacturing companies.
Vietnam is continuing to attract a lot of viable investors and business brands, thus helping in boosting the competitiveness of Vietnam companies overseas. In particular, Vietnam has tapped into green energy solutions, such as solar power, that is giving out almost over 20% of the energy needed to drive manufacturing operations during the dry seasons. This has also helped to boost air conditioning systems in nearly every factory in the country.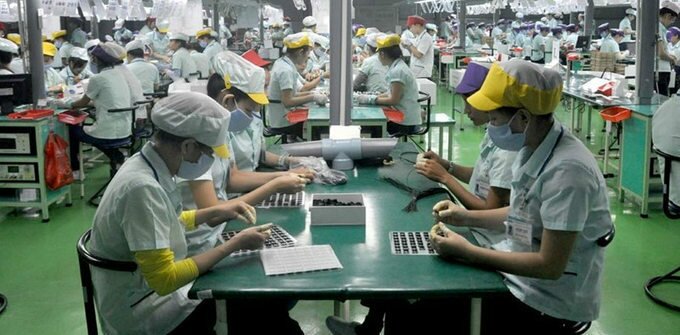 Use reliable sourcing agents to find the best vietnam factories and manufacturers list
This is a clear indication that any company that is energy conscious has a high chance of investing in Vietnam or partnering with other Vietnam companies that adhere to the sustainable manufacturing practices set out by Vietnam environmental laws. Thousands of companies in Vietnam, which practice eco-friendly production processes, are willing to work with interested parties with a vision for sourcing Vietnam products. The infrastructure is also favorable, as it is currently undergoing a lot of upgrades.
Drop us a message about your product search in Vietnam
Production Abilities
Vietnam is thriving on a unique strategy of accepting investors, who process even low order quantities as compared to Chinese companies. This increases the window of opportunity for many companies and brands to venture into the Vietnam manufacturing industry. This is a successful strategy that has given small companies, including start-ups, a chance to gain entry into the manufacturing of consumer products in Vietnam and take advantage of the ready market overseas.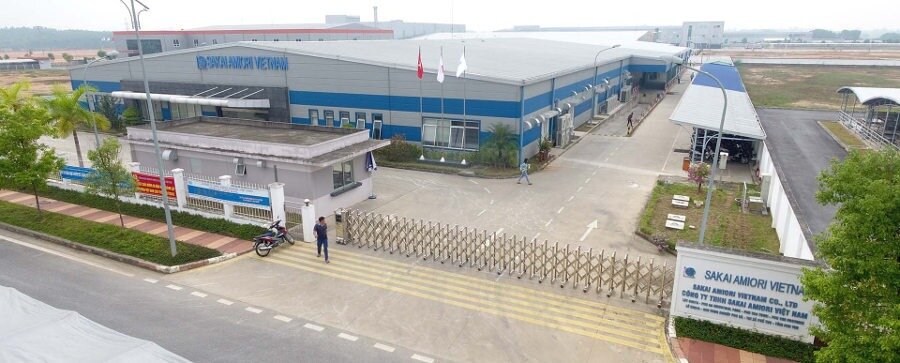 Vietnam has to import material goods, such as cotton from other countries overseas, to help with the manufacturing of apparel, bags, and many related products. Vietnam apparel and textile manufacturing companies import about 80% of cotton, which can be a little bit costly in the production chain.
A small garment manufacturing company in Vietnam can employ about 500 workers, who end up producing a capacity of approximately 500,000 pieces annually. On the other hand, a large company can hire almost 1000 workers and end up creating a million pieces annually. In this regard, as much as it is advisable to pick a manufacturing company based on your financial capabilities, it is of the essence to go for the large companies, where you are assured of high turnover within a short period. However, you can also scale your level of production with time in the industry; that's when you start small.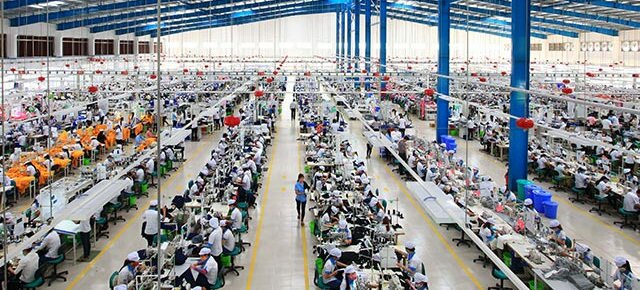 But one crucial thing to note is that the Vietnam government is making all efforts to improve the manufacturing process for factories in the country. This includes measures to improve the standard and quality of production by boosting the infrastructure that supports transport, communication, and shipping of manufactured goods, as well as the importation of goods.
Vietnam has also made tremendous steps towards upgrading ports and airports and power supply/connection, including internet connectivity. This has given suppliers a smooth-running process within and out of Vietnam.
Despite all the advantages for the manufacturing companies in Vietnam and investors, Vietnam has a problem with the speed of production. The country takes pride in the high number of skilled professionals who have given the manufacturing and assembly companies a considerable boost.
The rate of production and processing of goods may tend to delay the entire process of marketing and sales due to more innovative technologies.
But Vietnam is seeking to give the technological world a boost with the opening of its borders to expats with technical skills and experience, from China and other countries that lead in modern-day technology. But, in the end, the quality of the products is still sky-high, which helps grow the demand for sourcing Vietnam products.
Cost of Production
The price of production in Vietnam is lower than in many other countries, such as China or the US. However, workers' salaries in Vietnam can have a significant impact on the cost of production in most of Vietnam companies.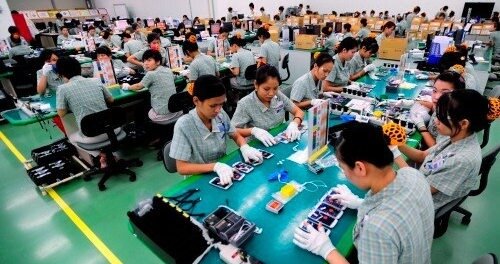 Electronics manufacturing companies and factories in Vietnam
However, this is pegged on the type of product that the company produces per unit. If you have to source some material products overuses, then your costs of production could be slightly higher than when you do sourcing vietnamese products entirely from Vietnam. This is because workers' salaries represent about 20% of the final product unit price when the product costs are calculated in the end. Despite this, you will still have about 15% of savings in all the levels of production.
Apart from just the manufacturing of products in Vietnam, you also have to factor in other costs, including taxes and shipping costs. Some taxes are always imposed on products that are on export from Vietnam to other countries overseas, including the US.
Working with sourcing Agencies in Vietnam
In Vietnam, thousands of agents can help you to access the best companies to partner with, including assisting you in pitching camp in Vietnam successfully. As much as you can go directly to Vietnam companies, you may not be successful in finding companies via the internet, as many of them depend solely on trade shows to pitch for overseas investors and partners. Some companies can be found on Alibaba, but most of all, many of them will require gaining direct access to local connections, such as sourcing Vietnam agents.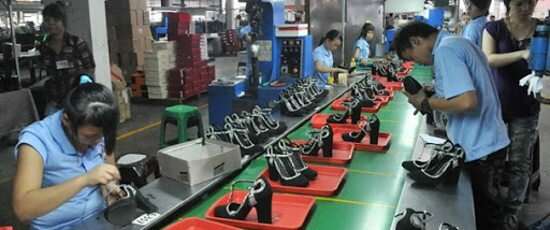 Find sourcing list of factories in Vietnam
Also, finding suppliers in Vietnam is not as easy as it may seem. But with an sourcing agent, you can get connected to companies that have passed the inspection quality standards and are proven legal to operate in Vietnam. You also need to ensure that your products meet the set standards of production in Vietnam for you to get a smooth ride in the country's manufacturing industry.
You can carry out your own assessment of the local companies, especially with the help of sourcing Vietnam agents to determine their financial standing. This will help you to know whether they are capable of handling the level of production of your products and also their market access.
Q&A : Factories and sourcing in Vietnam – How does it work?
🌏 Why manufacturing or sourcing in Vietnam is a good idea?
Producing in China has become more regulated and this has been reflected on the export prices increase over the last years. The cost of labor has increased in China to follow the country's development and the government's expectation to grow its middle class benefits. The country has become more and more richer during the last two decades. Nevertheless, recent events such as the slowdown of the Chinese economy and the USA increase in import taxes on manufactured goods from China are slowing down this growth. On the other hand, Vietnam has less regulation, a much lower labor cost and a tremendous development of infrastructures and free trade zones that have led to a significant grow in term of new factories set up. Vietnam is not yet as competitive as China in terms of production capacity but for some specific products, they are already a good alternative to consider if you want to source or manufacture in Asia for a very low cost.
👮 2020's Trump tariff : is Vietnam the big winner ?
Since 2018, the Trump administration has increased import tariff to support the "American First" project. These taxes are gradually putting pressure on China's exports. On the other hand, Vietnam with its bilateral agreements with many countries, including the recent EU-Vietnam Free Trade Agreement (EVFTA): exports and production in Vietnam have significantly increase.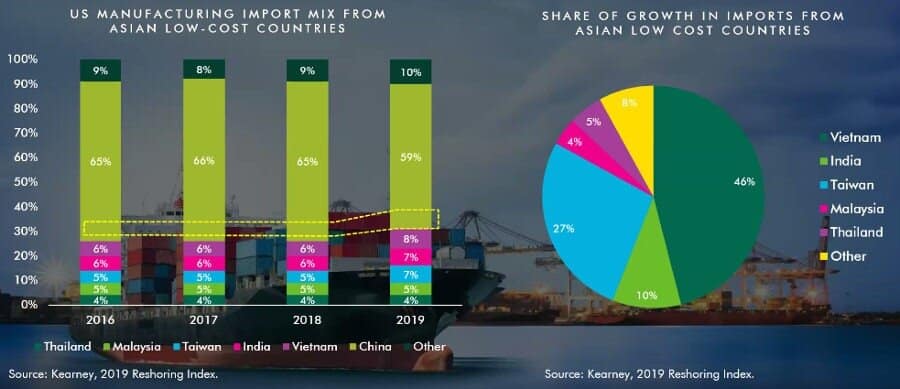 These measures results in an increase of foreign and Vietnamese investments to create more robust infrastructures, to grow the logistics network and the manufacturing capacity in the country. Vietnam is in some ways the big winner of this US tariff war.
💰 Prices and labour costs Europe vs. Vietnam: an example
Let's take the example of a small clothing factory in Europe. A salary in usual countries for an hourly rate of 12€ per hour is about 1,200€ per month, which is twice as much including social security taxes paid on the employees' behalf by the company. In Vietnam, since the cost of living is much lower and the factories are located in free zones with tax exemptions, you can expect to pay less than 200€ per month for the same experienced employee. That's more than 10 times less than in Europe. Even if you include shipping, storage and customs tariff, you will still achieve a much more competitive manufacture-chain than a production in Europe.
🇨🇳 China vs. Vietnam 🇻🇳 : which one should you choose ?
Vietnam is not yet the level of China in terms of production capacity, so it is better to consider China if your volume is very large. However, if you are in the early stages of your project or wish to relocate part of your production to a country other than China: Vietnam is the perfect candidate. The factories have oparational and already trained Vietnamese staff (generally between 200 and 500 people per factory) as well as foreigners from Taiwanese or Chinese nationality to ensure quality control, management and respect of deadlines. Vietnamese standards have therefore been raised in recent years to enable the country to have a global position in production and export.
👨‍🏫 Using the advice of a sourcing agent: how does it work?
Finding good suppliers and legit companies that are able to understand functional and technical specifications is not obvious in Vietnam. The language barrier is the first obstacle that many importers or foreign companies are facing when they want to source products manufactured in Vietnam. Therefore, using the services of a sourcing agent who will be in charge (according to his network and knowledge of the market) of doing the market analysis, going on the ground to look for partners, negociating the prices for you and ensure the manufacturing deadlines will be respected is important. The rates of these agents are generally from 7 to 8% of the total cost of your production that will be sent to the port, ready to be shipped. Once the agent has identified a potential partner, a 30 to 40% credit letter is requested to start production and the entire order must be paid for shipping from Vietnam.
Want to make and export from factories Vietnam ?
Vietnam is creating a new and most promising chapter of globalization yet. This is why many multinational company managers and CEO's are choosing to export from Vietnam. So many importers are moving out of China with incredible speeds. This is pegged on the rising labor costs and currency shifts in other countries.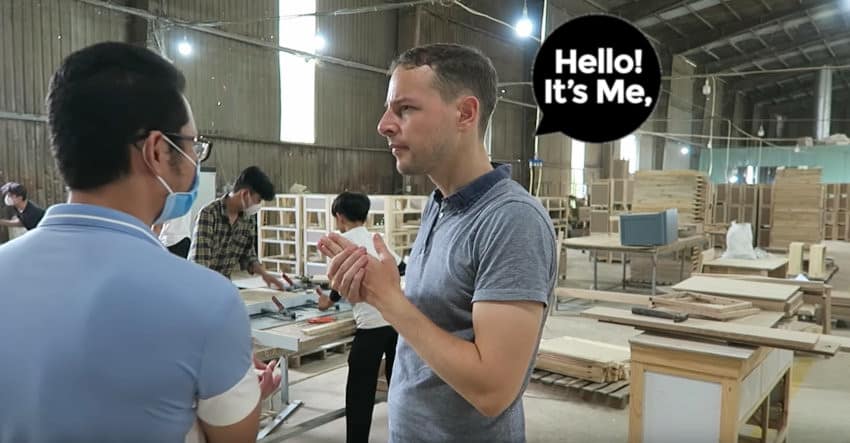 One other factor that is giving Vietnam an edge in the exporting and sourcing business is that China is more focused on sophisticated products, such as aerospace technologies, leaving behind the rising demand for fundamental consumer products.
Vietnam is wasting no time and is placing itself strategically as a prospective market leader when it comes to offering the best platform for companies that focus on sourcing Vietnam products. This includes companies that want to export from Vietnam to enjoy direct access to a ready market in the US and the Asian market.
Equally, Vietnam needs to grow its labor force through developing its education sector, and much more encouraging expats to live and work in the country to keep the levels and quality of production high. This also includes continuously upgrading its infrastructure for purposes of giving Vietnam companies and factories a chance to leverage on transportation and shipping of products to the maximum.
Get in touch with us about your sourcing inquiry in Vietnam.