From all over the world, we arrive in Cambodia, and we stay there. People come from all over the world to visit Cambodia, and then they stay there. There are several reasons for this. This country has a very painful past, but a great potential for the future, and many people from all over the world have understood this. We meet retirees who come to seek serenity, youth with a head full of ambition, families tired of their routine drawn in by the charm of the beaches and welcoming population. All these people have one thing in common: making a new start in this country.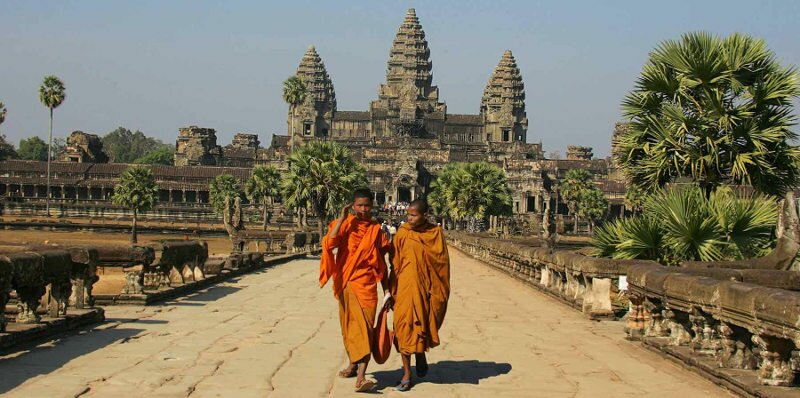 It is probably necessary to know its history but above all to recognize its potential in order to decide to settle there permanently, as several expatriates have already done on the spot.
Why should you move to Cambodia ?
Because I receive this question almost every week in my mailbox, I decided to record this video with an expat living in Cambodia for more than 5 years. We will share with you pros and cons, reasons and opportunities in moving to Cambodia 👇

In this interview, we also share about the current situation in 2021 and what you should expect for the next years if you want to move or become an expatriate in Cambodia.
Best resources and updated guides about Cambodia
💡 Our wish with Movetoasia.com project: to give you access to the best updated resources and guides about Cambodia.
You will find in-depth information related to opportunities, investment or even topics such as life in Cambodia for expats. Here are our best ressources about Cambodia :
🇰🇭 Expatriate to Cambodia
💼 Job and internship
📈 Investment and business opportunities
Investing, relocating and making the best decisions when it comes to move to another continent is not simple. We invite you to consult these previous guides, subscribe to the newsletter and download our guides about Cambodia.
Q&A : Moving to Cambodia – Questions you may have in mind ?
👉 Is Cambodia a good country to expatriate to?
Many retired people leave Thailand, tourists are looking for more authentic places, expatriates are looking for a warmer country in terms of visa and conditions to live there for several years. Would Cambodia be the country that more and more people are interested in? An affordable cost of living, a welcoming population, a tropical climate, a varied food, an ease of obtaining long term visas. Cambodia has nothing to envy from its neighboring countries such as Thailand or Cambodia and continues to attract its supporters: people who are looking for a more harmonious life, simple and without administrative hassles.
🤑 Are there any job and business opportunities in Cambodia?
Cambodia is a beautiful country that may be perfect for a holiday, but are there any business opportunities? While many countries are saturated with all sorts of business fields, Cambodia is far more open to much more business opportunities. One can choose to open a new business or easily find a job amongst the local companies, due to the unsaturated labor market.
🤔 Where to go in Cambodia for job opportunities?
With regards to business ventures, where is the most appropriate city that one might endeavor? When it comes to finding the perfect city to settle down in with the hope of growing a business or finding a reasonable job, then the capital of Cambodia would be the most appropriate area – Phnom Penh. Siem Reap is also dynamic and many French people work in tourism or have set up a small business (youth hostel, hotel, restaurants, bars …) for the many tourists who visit this town every year.
🚨 What is the safety like in Cambodia?
While bribery and corruption may be high, violent crimes and theft is at a moderate level, despite being a country that has not fully emerged from poverty. Be aware about snatch theft in Cambodia (on your scooter) if you are a woman carrying a purse or if you are using your phone while being on the street. Also make sure you give your motorcycle or scooter to a guard as soon as you enter a restaurant who will keep an eye on it. Otherwise, you may see Cambodian youths trying to force the starter to steal your motorcycle.
🏫 How can you move away when you have kids? Schooling and schools?
I would love to move to Cambodia, but I have kids. Is there any concern regarding schooling and language barriers? This is the question that comes up for many French people who want to go on a family adventure. You may gladly bring your kids along as there is absolutely no reason for concern. Cambodia has built international schools that maintain a very high standard of learning, often through the teaching medium of English. If not English, then it is the local language of Khmer.
From a Social-Political Perspective
The political situation is stable, and the country is the beneficiary of several aid programs, notably by the EU, the World Bank and AFD. The country is experiencing economic growth of around 7%, mainly due to tourism (especially in the Siem Reap and Phnom Penh regions) and textile and footwear exports (to Europe and the United States). Agriculture has remained largely archaic, but Cambodia exports a significant amount of 635,679 tons of husked rice in 2017. The business world is quite tense, competition is fierce and the wind of corruption is blowing through almost all levels of the hierarchy.
Despite recent economic progress, poverty is a reality. But everything points to a very promising future in this country with plenty of potential.
Professional Opportunities
the opportunities for entrepreneurship, volunteering and internships in Cambodia attract many people. Some expatriates also decide to come and contribute to language schools and teach French or English. Whether it is schools in the capital, private tuition or even in the remote provinces of Cambodia, becoming an English teacher in Cambodia is very popular and offers many opportunities. It is always rewarding to see international experiences on a CV. Business creation is easy and the fields are vast, there is still room for all sorts of professional adventurers who would like to settle there. All the ambitious projects, whether in the field of industry, agri-food, catering or technology, the potential is still very great for Cambodia. There are many professional opportunities on site, whether you are a young graduate looking for experience, or your career is already well underway and you are looking to create your own. Many expatriates find their professional development in Phnom Penh. Other young people with ambition or seniors looking for new challenges choose to take on an entrepreneurial path. Whether it is to launch an innovative service, a restaurant, a hotel or take over a business to relaunch it, more and more expats decide to open a business and company in Cambodia. To support them, some lawyers and accountants will assist them in the incorporation of their company but the paths are full of obstacles so be well supported in the process.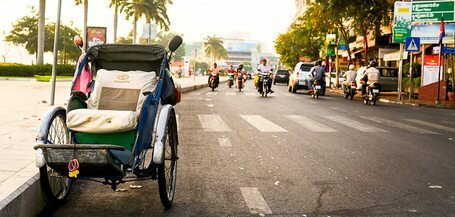 Particularly in Phnom Penh, there is currently an emergence of a Western style of running businesses influenced by the arrival of many Western expatriates. A harmonious encounter between tradition and modernity is felt there, and it pleases all residents But since Phnom Penh is the capital, it offers more opportunities through the presence of the various international brands that are represented there. The most popular fields are tourism and hotels, medicine, communication, law, health and education. Many English-speaking foreigners have also decided to give English lessons or tutoring a try. Some have even seen the opportunity to become a teacher in one of the international schools in Cambodia.
Salaries and benefits attract foreigners. Although the labor market in Cambodia is not yet saturated and many jobs are available, the less adventurous will be able to consult recruitment platforms and find work before making the long journey of several hours to Cambodia.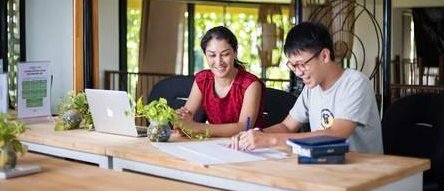 On platforms like HR Inc, LinkedIn, Top Job Cambodia you can easily find a job and work in Cambodia, and even choose the one that best matches the skills you have. The more adventurous will go to Cambodia first and search once there, and it's not any worse or more difficult. Once you get into the right attendance circle, it will be very easy to find a job.
The Advantages of Living in Cambodia
The Kingdom of Wonders has already been conquered by many, if most of the time you come here "to see" you end up coming back here to stay. The architectural beauty, the smiling population, but not only that. People also settle in Cambodia for tax reasons. In the Cambodian system, no taxes are paid on income below $132 in income (a month? Week?). For more than this amount in monthly income, the rate varies, with the highest rate being 20% of income deducted from $3,289 of monthly salary.
One of the main reason and benefit why we find so many retiree expats living in Cambodia is that the budget and cost of living is very low. Thus, when you take an average retirement that would not allow you to live well in a developed country, as soon as you arrive in Southeast Asia, and mainly because of the cost of living and prices in Cambodia, you can expect a very good quality of life. This criterion being of course added to the sympathy of Cambodians, climate and excellent food.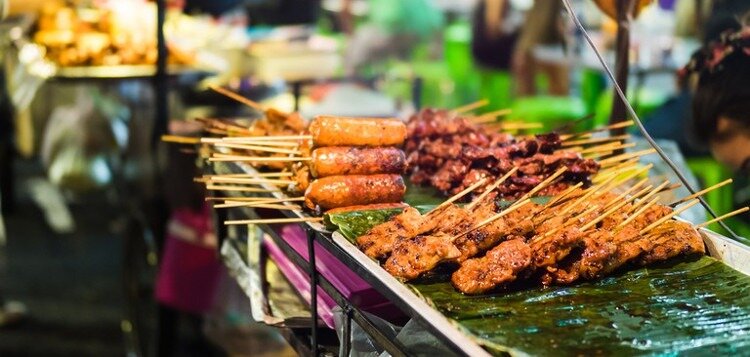 One must carefully consider the legislation concerning taxation if they were to permanently settle in Cambodia, because settling there means becoming a tax resident, and therefore paying taxes there; yet some expatriates must also continue to pay taxes in their country of origin.
The health system in Cambodia is undergoing a dynamic evolution. Despite a slight delay due to its historical past, Cambodia's people are treated well.
There are several equipped health infrastructures, and health professionals with several specialties. In order to be protected and benefit from medical reimbursements in the event of an accident in Cambodia, it is preferable for all expatriates (regardless of their age) to take out insurance. To do this, you must choose an effective and competitive health insurance in Cambodia that will cover you in the event of a health problem. In the most complicated scenarios it will always be possible to be evacuated to neighboring cities that are more advanced, such as Bangkok.
Getting Around Cambodia
The best way to get around town is by bus, which for the most part are comfortable vehicles. Some are even equipped with wifi. Transportation costs are affordable and there are connections to all neighborhoods. As the quality of some roads leave much to be desired, it can be estimated that trips can be quite long. Nevertheless, there is the train that leaves Sihanoukville, and runs along the south of the country to the northwest towards Poipet, serving Phnom Penh.. For short quick trips around town, tuk-tuks are very practical and cheap.
Many retirees choose Siem Reap as a peaceful city to retire in. (switch to beginning, maybe? It doesn't fit here)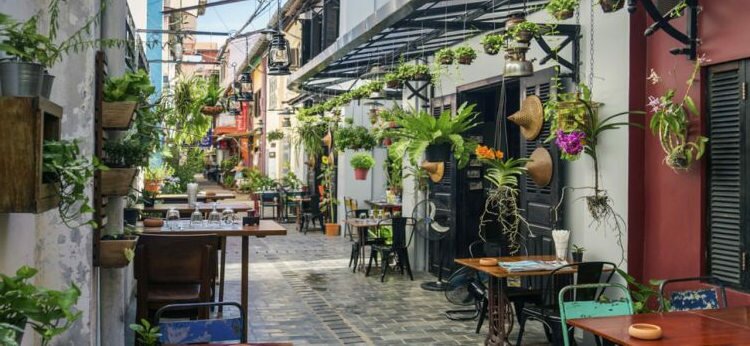 Many retirees choose Siem Reap as a peaceful city in Cambodia to get retired
Other travel alternatives include renting or buying a car or scooter. However, a Cambodian license will be required; otherwise you will have to exchange your home country's license for a Cambodian one. It's not a complicated formality, but you have to be patient. This alternative will be reserved for the most courageous because, in addition to the state of the roads, drivers and pedestrians do not respect the highway code.
Safety and Security
Despite the fact that robberies exist in highly populated areas the authorities are able to maintain a good level of security. In any case, it is not the most insecure country in Southeast Asia, although it has not yet fully emerged from poverty.
Children's Schooling
For parents who decide to live in the Kingdom of Wonders and take their children on this adventure, there are international schools in Cambodia that have very good standards. In these schools the language of instruction is often English, otherwise in local schools it will be exclusively Khmer.. Then the high school which lasts 3 years, At the end of these years a certificate is issued allowing access to the college which also lasts 3 years and the baccalaureate exams are concluded in college.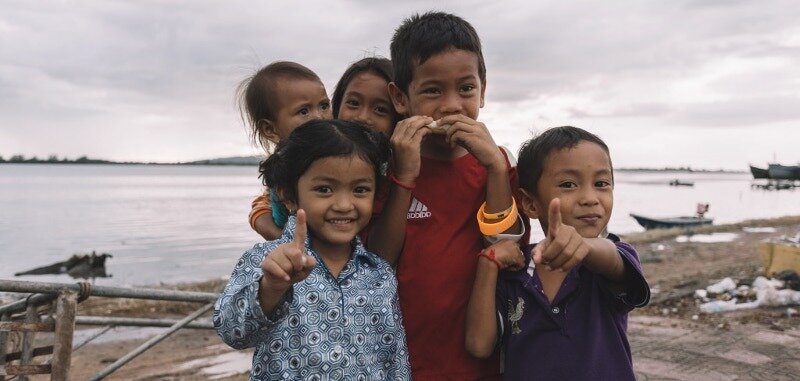 It all starts with a dream. Reality catches up a little bit once you arrive in Cambodia, because spending time in Cambodia for a holiday and living there are two very different things. Yet many of those who decided to make their dreams a reality did not regret taking the leap and coming here. Cambodia's potential is obvious, its evolution is assured, and participating in it can only be wonderful. At the expense of a distance from family and friends and a total change of scenery, the experience is more than enriching in every respect.
Click here to check out our book enlightening all the main topics for expats in Cambodia