With the boom in the tourism sector in Cambodia, holidaymakers are rushing here, expatriates are coming in large numbers, retirees are settling in and young workers are not hesitating to take root. Cambodia attracts many foreigners because many westerners have understood that this country has potential to the extent that investors are interested in Cambodia and inject a lot of money, companies are flourishing, and the need for workers, is quickly felt. What about risks, accidents, the health sector in Cambodia and why is it strongly recommended to protect yourself with expat health insurance ?
IMPORTANT UPDATE COVID-19 :😷 Many expats are living in Cambodia without any health insurance. For those who want to cover themselves in these difficult times, know that the insurance we recommend covers health care (screening and treatment) if you catch the "COVID-19".

Share it to your expat friends before it's too late. Yes, you can imagine that if you have the first symptoms, it will be difficult to claim for your hospitalization expenses refunds. 💪
Expatriates are hired, they come alone or with their families, and one thing leads to another to the community's growth. For their part, retirees are looking for a peaceful place, with a pleasant climate, where life is cheap to enjoy retirement. Once again Cambodia meets the criteria, and many seniors go to soak up the sun, on the beaches of the country's white and fine sands. And then there are the young workers and their ambitions to give an international boost to their careers, IT specialists, freelancers, they're different profiles but they have the same expectations: they have participated in this dazzling evolution of the Khmer country. Behind this initial attraction, however, are hidden risks that are often misjudged when you move to Cambodia.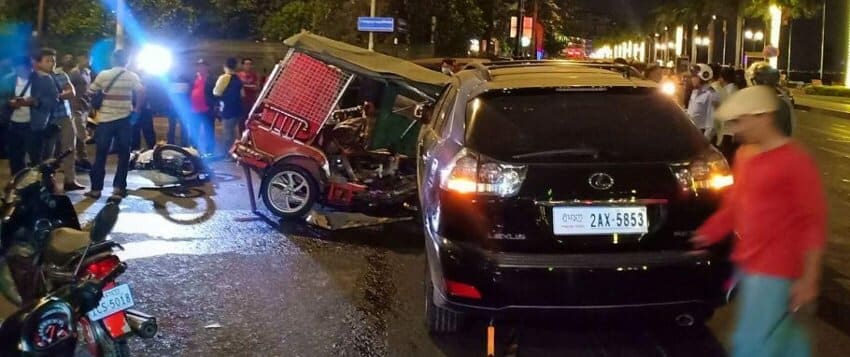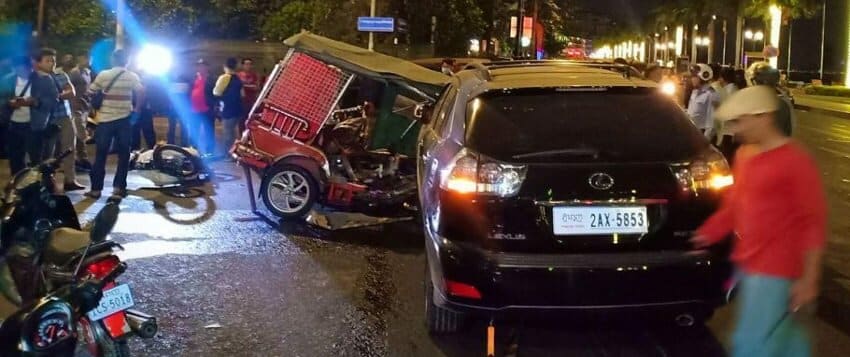 Among these are ambitious people who are full of dreams and the motivation to make them come true. There are those who want to create their own companies in Cambodia.
It is a risky challenge, not without obstacles. But they know how to be patient and persistent to succeed. Not to mention the students who have chosen to continue their studies, and finally there are those who come for the noblest of reasons, on a humanitarian mission.
Would you like to discover the best rated health insurance for expats living in Cambodia? Consult the one I use personally and highly recommend
Health and Preparation for Expatriation
In any case, whatever the project that leads everyone to settle in Cambodia, we must admit that caring for one's health is universal. As you know, health concerns, can happen at any time wherever you may be on the globe. Especially since you expose your body to a change in climate, lifestyle, and food there is a high probability of experiencing health problems as you adapt to your new environment, especially for people who already have a declared pathology, a chronic disease, or people whose health is fragile due to their age (the elderly and babies, their physical condition (e. g. pregnancy) or other reasons. Not to mention the fact that environmental change quite often causes disruptions, even for a healthy body, especially since this is a country that has still been the cradle of some epidemics such as dengue fever.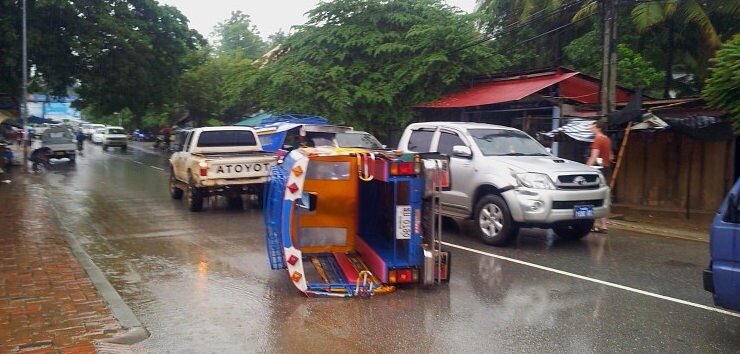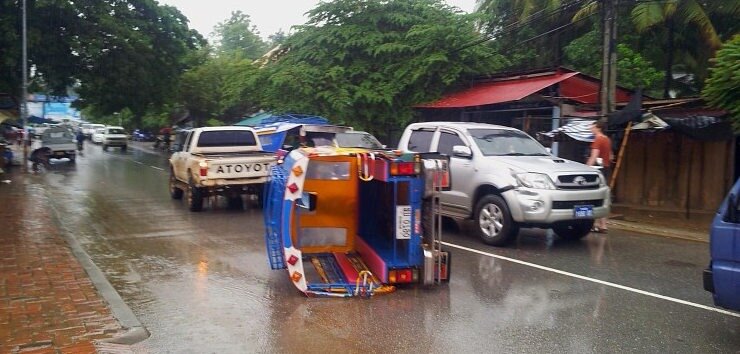 The subscription to health insurance is essential if you intend to settle in Cambodia because prudence is the mother of safety. Because the social security system must continue to improve significantly in the coming years as well. Currently, it only covers accidents at work. Those who want to be better cared for can take out private health insurance.
The Cambodian Health System
Somewhat different from the Western system, the health system in Cambodia is suffering from the consequences of its heavy past both for infrastructure and human resources. Public infrastructures offer care at prices that are affordable to everyone, yet they are not very well equipped. They lack staff and health professionals with specialized skills. Many private institutions that have been built in recent years, are much more equipped, use the latest techniques applied to medicine, and provide better quality care, but they have a much higher rate of health check-up than public institutions. Even the local population, when their means allow it, opts for private institutions. Foreigners also prefer to treat themselves in private clinics to ensure that they have access to the best conditions of care and the most qualified health professionals.
Quality of Care: Hospitals and Clinics
However, even private clinics are limited, and there are cases where they have to resort to evacuation in neighbouring countries that are already more advanced, such as Thailand, Vietnam, China or Singapore. It is in our interest to have good health coverage in these cases. We do not want this to happen, but the pension plan has already saved many lives.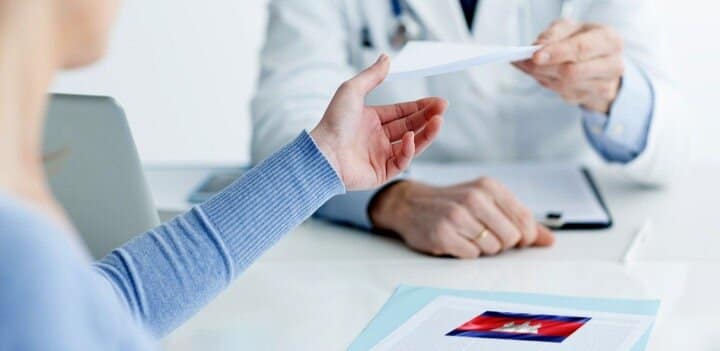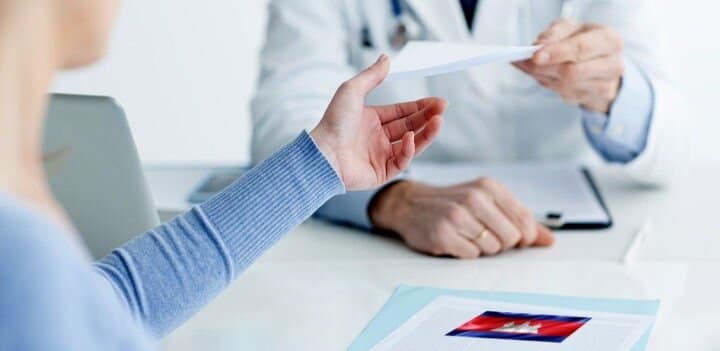 Indeed, it is necessary to look forward in the face of a country which, although in full growth, is still plagued by poverty. Fundamental problems such as access to drinking water and electricity are still prevalent in some cities and the health of part of the population is precarious.
Common Diseases in Cambodia
The diseases that are still public health problems in Cambodia are: Malaria, Tuberculosis, Dengue Fever, AIDS (the prevalence rate for AIDS is highest in Asia with 1.9% of the affected population, the occurrence is higher among sex workers). But there are also chronic diseases such as Diabetes and cardiovascular diseases.
In addition, accidents related to insect bites, snake, scorpion or fish bites are also grounds for consultation. These diseases will be treated at one of the nine national hospitals, or at one of the 925 health centres, and each patient without health coverage (which is the case for most Cambodians) will have to pay the bills for consultations and medicines out of their own pockets. The average price of a consultation in a private clinic is $60, and the medical consumables used will also be charged to patients.
That's why you need health insurance if you move to Cambodia. But what kind of insurance is best suited for you ?
Choosing Health Insurance in South East Asia
Please take a close look at the different statements when you apply for health insurance. The subtleties that may escape you are many, but you need to know exactly what you are looking for to defend your interests. It is important to find out about all the things that insurance can and cannot cover in order to avoid unpleasant surprises.


Consider taking out insurance that covers hospitalization costs up to the full amount of the actual costs. Hospitalization can be very expensive, and if there is a need for medical evacuation to another country the price will be even higher. There are insurances that cover medical evacuations and repatriations, so don't forget to check this out. There are insurance schemes that reimburse an evacuation in the country of origin, and then others that just evacuate to the nearest country with the necessary infrastructure or skills.
Mutual Health and Social Security: All in One
Mutual health insurance in Cambodia is not designed as we know it, i.e. as a compliment to social security. Since social security itself is almost non-existent, instead of a mutual insurance company we will subscribe to international health insurance. If your home country has a social security system, you may be able still be covered if you live in Cambodia.


Here is the list of hospitals in Cambodia that can take care of serious health problems:
Calmette Hospital: a public hospital, financed by the Cambodian and French governments, it is the most recognized of the population in terms of care because its various services cover almost all pathologies (emergency, cardiology, intensive care, maternity, neurology, general medicine.
Royal Phnom Penh Hospital: an international hospital but with a higher rate of health check-up.
Khema International polyclinic: private institution, where expatriates go for pregnancy, childbirth and baby follow-ups. This establishment has a more efficient technical platform.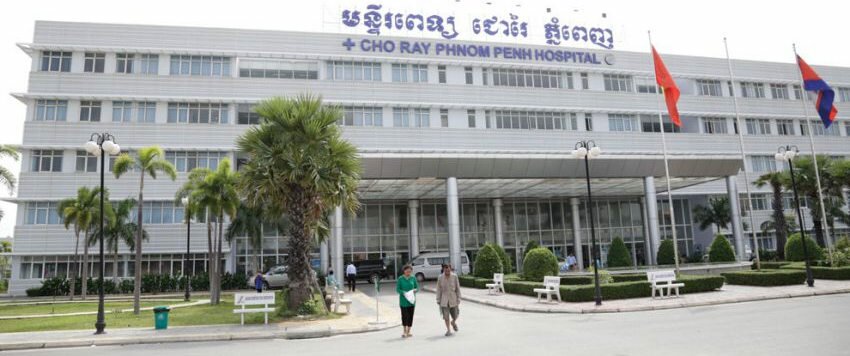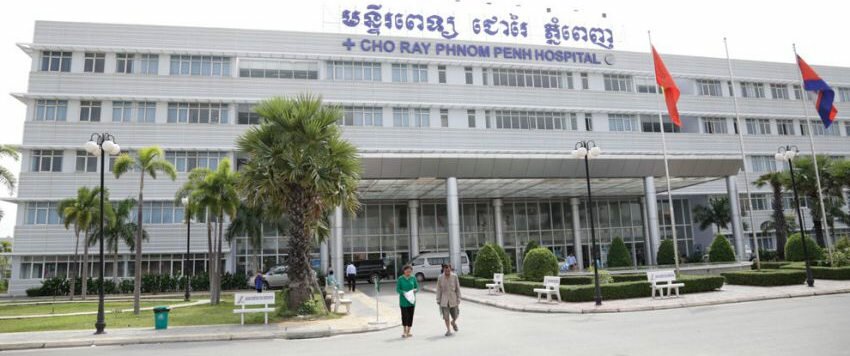 An expatriate may be confused upon arrival in his or her host country, especially when care systems and policies are very different from those in his or her home country. The respective embassies give their instructions on this, but the fact remains that sometimes the recommendations are not so obvious to understand, especially for newcomers. Don't wait until you have health concerns before thinking about taking out health insurance in Cambodia, because it will then be a little late. Even before your trip to the country, try to find out about the various brands that offer health insurance, and also get closer to the embassy to get proper guidance.
When Should You Take and Expat Health Insurance?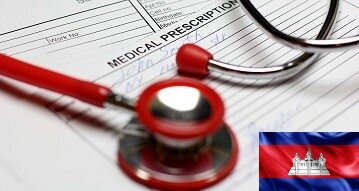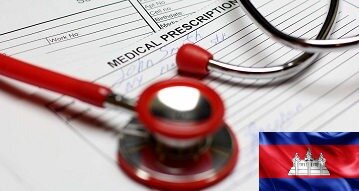 Make your subscription as soon as you can. The sooner you subscribe, the more comfortable you will be. If you could not have prepared this before the trip, do not miss doing it once there, it is very important because in case of health problem, if you do not have health insurance, you will pay for all the care, medical service and consumables at full capacity. And the worst part is that there is no guarantee that care will be efficient, given the socio-economic context that results in infrastructure that does not always meet international standards.
Recommendation: Choosing a reliable Health Insurance in Cambodia
Advice and feedback: expatriate for several years in Southeast Asia: Thailand, Vietnam and Cambodia, I use Luma, an international health insurance policy that covers all these areas. The quality/price ratio is the most competitive on the market, the support in English is fast and effective. It's the ideal health coverage for an expatriate residing in Cambodia. It is peace of mind to know that you are covered in case of a problem or health concern.
The request for a quote is free of charge, so if you are looking for insurance (replacing social security and mutual-type guarantees), I invite you to fill in the form below. You will get a quick and personalized response to your situation.
Coverage is adapted to worldwide expatriates in Cambodia, Thailand and Vietnam, you will be covered even if you travel and decide to seek treatment in neighbouring countries.
FAQ : Answers of the most asked questions in 2020 from forums and Facebook groups
💥 Best cheap health insurance in Cambodia 2020 (for expats)
There are plenty of health insurance options: infinity insurance Cambodia, ag Cambodia, luma insurance among those available for expats living in Cambodia. We made a survey to review all those insurance companies available for expats. To discover the #1 ranked health insurance, click here and get a free personalized quote (no hidden fees).
In the current context of Coronavirus disease, having reputable health insurance is even more important. The virus continues to spread in the various countries of Southeast Asia. Fortunately, the insurance we recommend has announced that they will cover all care and costs for their members. Therefore, we invite our readers who live in Cambodia to protect themselves by asking quotation to reliable health insurance covering for COVID19.
🇰🇭 International vs local health insurance
When you want to move to Cambodia and live there, you may want to the travel around to neighbouring countries: Vietnam, Laos, Thailand… In the ranking of the best health insurance study we made, we also selected the ones that allows living full time in South East Asia including traveling.
💰 Cost of health insurance in Cambodia
Motorcycle accidents are very frequent in Cambodia. That's why choosing a "motorbike insurance cambodia" or a healthcare option offering coverage if you face this is a MUST. The initial package are starting at about 60$/month (which covers you in case of a serious hospitalization). With this competitive price : health check-ups, dental care, basic doctor consultations won't be eligible to refunds. If you want to get to better coverage plan, higher cost health packages are available. Receive a personalized quote by clicking here fitting your current situation.
👮 Cambodia health insurance law from 2019
A few years ago, Cambodia adopted the NSSF (National Social Security Fund) system to refund work accidents provided to all employees in Cambodia (including expats). Since 2017, accident and health insurance has been required for all companies from the first employee. Although this provides a minimum initial health coverage, expats still highly recommended to choose a private reliable health insurance that can help them in case of an emergency.
More questions about health in Cambodia ? Download our free e-book