With the boom in the tourism in Cambodia, vacationers all around the globe are rushing here. Expatriates are coming in large numbers, retirees are settling in and young graduates are not hesitating to take root. Cambodia attracts more and more foreigners because many westerners understood that this country has potential for investment. People start to inject a lot of money, companies are flourishing, following with the need for workers. Rapid development comes with the concerns of risks, accidents and health issues that reliable health insurance solutions become necessary ?
IMPORTANT UPDATE 🦠 :😷 Many expats are living in Cambodia without any health insurance. For those who want to protect themselves in these difficult times, you should know that the insurance we recommend covers health care (screening and treatment) if you catch the virus.

Share it to your expat friends before it's too late. Yes, imagine that if you have the first symptoms, it will be difficult to claim your hospitalization expense reimbursement. 💪
When expatriates come for work, they tend to either come alone or with their families. Meanwhile, retirees would look for a peaceful place, with a pleasant climate, where life is cheap to enjoy retirement. Cambodia meets all the criteria. Then there are the young workers with their ambitions to give an international boost to their careers. They have different profiles but the same expectations: participating in this dazzling evolution of the Khmer country. Behind this initial attraction, however, are hidden risks that are often misjudged when you move to Cambodia. One of these risks is the road traffic injuries: many traffic crashes and very few quality hospitals that are up to western standards.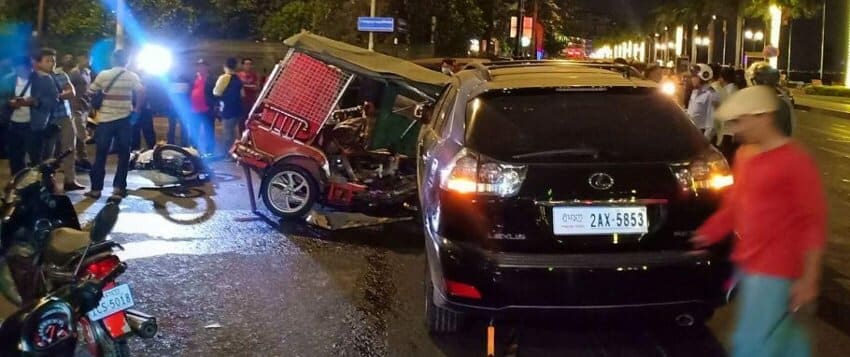 Road accident: main danger and first risk of death in Cambodia
Fortunately, this does not stop ambitious people from moving to Cambodia. Among the expat community who are full of dreams and motivation to make them come true, there are people who want to create their own companies in Cambodia. Not to mention the students who choose to explore and continue their studies here. Finally there are those who come for noblest causes, on a humanitarian mission. For all these profiles, having a realiable health insurance is something important to make sure you get your back covered for the worst situation and have peace of mind.
Would you like to discover the best rated health insurance for expats living in Cambodia? Consult the one I use personally and highly recommend
Health and Preparation for Expatriation
In any case, whatever the reason that leads people to settle in Cambodia, we must admit that caring for one's health is essential. Health related problems can happen at any time wherever you may be on the globe. Especially since you expose your body to a change in climate, lifestyle, and food, there is a high probability of experiencing health issues, especially for people who already have underlying medical conditions, chronic diseases, or people whose health is fragile due to their age (the elderly and babies), physical conditions (e. g. pregnancy) or other reasons. Environmental change quite often also causes certain diseases, such as dengue fever.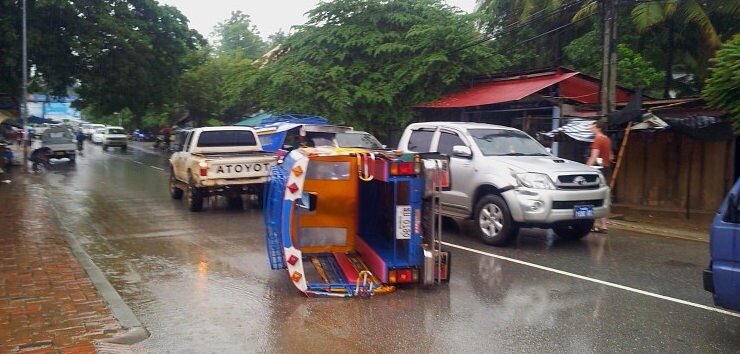 Taking private health insurance is considered an extra life jacket for expats and their families when some social insurance only covers accidents at work.
The Cambodian Health System
Somewhat different from the Western system, the health system in Cambodia is suffering from the consequences of underdeveloped infrastructure and human resources. Public infrastructures offer prioritize prices that are affordable to everyone, yet they are not very well equipped. They also lack staff and health professionals with specialized skills. Many private hospitals that have been built in recent years, are much more equipped. They could provide better quality care, modern infrastructures, but at the same time having a much higher rate than public hospitals. Even the local Cambodian, when their means allow it, would opt for private hospitals. Foreigners also prefer to treat themselves in private clinics to ensure that they have access to the best conditions of care and the qualified health professionals.
Quality of Care in Hospitals
However, sometimes private clinics in Cambodia are incapable of handling certain problems. There are cases when people have to go to more advanced neighbouring countries, such as Thailand, Vietnam, China or Singapore. Although most of the Western countries have the social security system that helps insure partially for their citizens adroad, it is still very vague how and in which cases people are covered by their goverment. Therefore, having a good private health insurance would really protect you from the unexpected scenarios.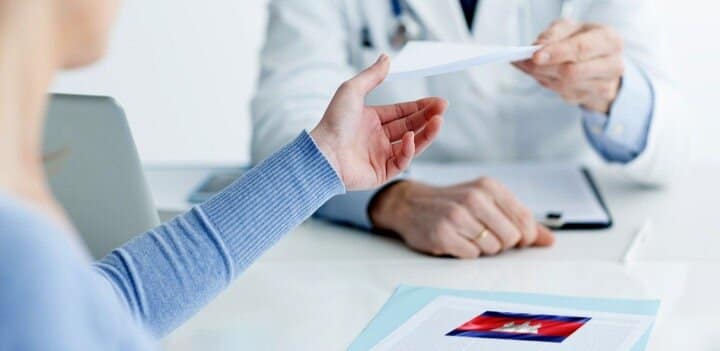 Indeed, it is necessary to look forward in the face of a country which, although in full growth, is still plagued by poverty. Fundamental problems such as access to drinking water and electricity are still prevalent in some cities and the health of part of the population is precarious.
Common Diseases in Cambodia
Some common diseases that are still public health problems in Cambodia are: Malaria, Tuberculosis, Dengue Fever, AIDS (the prevalence rate for AIDS is highest in Asia with 1.9% of the affected population, the occurrence is higher among sex workers). But there are also chronic diseases such as diabetes and cardiovascular diseases.
In addition, problems related to insect bites, snake, scorpion or fish bites are also worth to be taken into account. These injuries could be treated at one of the nine national hospitals, or at one of the 925 health centres, and each patient without health coverage (which is the case for most Cambodians) will have to pay the bills for consultations and medicines out of their own pockets. The average price of a consultation in a private clinic is $60, and the medical fee will also be charged to patients.
Indeed, it is necessary to have a realistic picture of a country which, although in full growth, is still plagued by poverty. Fundamental problems such as access to drinking water and electricity are still prevalent in some cities.
That's why we recommend taking private health insurance prior to moving to Cambodia. But what kind of insurance is best suited for you ?
Choosing Health Insurance in South East Asia
There are many companies providing different types of insurance for your needs. Nowadays with the ease of accessing to information, you can do your own study to compare and choose a solution among hundred of providers in the market. However, when facing many choices, it is best to have a reputative agency helping you to select a relevant package suiting your situation and budget. Either ways, reading and understanding carefully the terms and conditions of the chosen package are highly recommended to prevent all the possible hassels later. For instance, many insurance do not cover some specific types of extreme sports such as kitesurfing, skydiving, mountain climbing or canyoning. It is important to be acknowledged about the details to avoid unpleasant surprises.

Hospitalization can be very expensive, and if there is a need for medical treatment in another country, the total costs would be much higher. Understanding the problem, many companies provide packages that also cover medivac and repatriations, so don't forget to check this out. Depending on your prefereces, you can choose packages that reimburse either costs for coming back to your home country, or only costs to the nearest countries with necessary infrastructures.
Social security refunds and the extra costs: All in One
The social security system in Cambodia is very different to the system in Western countries, thus expats cannot really rely much on its benefits. Even when your home country has a strong social security system, nothing is guaranteed that you would be cover just as at home. Again, international health insurance is the answer for this uncertain matter.

Here is the list of hospitals in Cambodia that can handle serious health problems:
Calmette Hospital: a public hospital, financed by the Cambodian and French governments, it is the most recognized in terms of capacity because its various services cover almost all pathologies (emergency, cardiology, intensive care, maternity, neurology, general medicine.)
Royal Phnom Penh Hospital: an international hospital with a higher rate of health check-up.
Khema International polyclinic: private institution, where expatriates go for pregnancy, childbirth and baby follow-ups.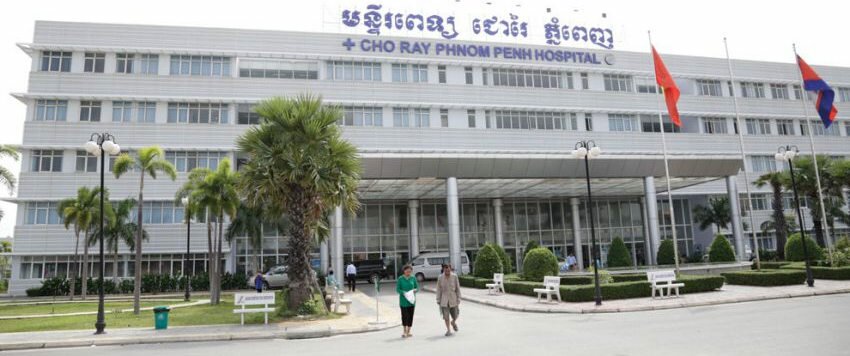 An expat could easily be confused when arriving from his or her home country, especially when their health care systems and policies are very different from Cambodia. The respective embassies could give their instructions, but in fact sometimes the recommendations are not so precise and easy to understand, especially for newcomers. So the conclusion is that you should learn about different options of insurance for your situation before your trip to Cambodia. If you only think about health insurance when your first symptom appears, it might be a little too late.
When Should You Take and Expat Health Insurance?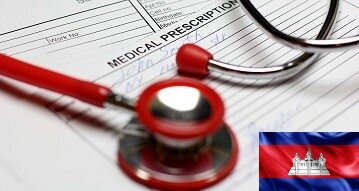 Make your subscription as soon as you can. The sooner you subscribe, the more secure you will be. If you could not have prepared this before the trip, do not miss doing it once there. Most of the insurance will apply a waiting period before the plan comes into effect, thus it is very important to have it ready as soon as you can.
Recommendation: Choosing a reliable Health Insurance in Cambodia
Advice and feedback: expatriate for several years in Southeast Asia: Thailand, Vietnam and Cambodia, I use an international health insurance that covers all these locations. The quality/price ratio is the most competitive on the market, the support in English is fast and effective. It's the ideal health coverage for an expatriate living in Cambodia. It is peace of mind to know that you are covered in case of a problem or health concern.
Thanks to our network of partners, we offer the best rates on the market since we deal directly without any intermediary. The request for a quote is free, so if you are looking for a legit health insurance in Cambodia, I invite you to fill in the form below 👇. You will get a quick and personalized response fitting your situation.

Which benefits do you want ?
Do you have any specific requirements ? Did you already received medical advice or treatment before ?
Your information will be kept private and mandatory to provide you a personalized quotation.
General

Benefits

Budget

Requirements

Details
Where do you plan to live ?
Benefits
Insurance coverage
💡 The difference between an inpatient and outpatient care is how long a patient must remain in the facility where they have the procedure done. Inpatient care requires overnight hospitalisation while outpatient don't need to spend a single night in a hospital.
Personal information
How many people do you want to insure ?
Coverage is adapted to worldwide expatriates in south east Asia : Cambodia, Thailand and Vietnam, you can also be covered even if you travel and decide to seek treatment in neighbouring countries.
FAQ : Answers of the most asked questions in 2020 from forums and Facebook groups
💥 Cost efficient health insurance in Cambodia 2020 (for expats)
There are plenty of health insurance options: Infinity insurance Cambodia, AG Cambodia, Luma insurance, Morgan Price International among those available for expats living in Cambodia. To know which insurance package suits your situation, just quickly fill in the form and you will get a free quotation and consultancy.
🦠 Full refunds for the virus
In the current context of Cambodia, having a reputable health insurance is even more important. The virus continues to spread in various countries of Southeast Asia and the globe. Fortunately, the insurance we recommend will cover all the costs for their members. Therefore, we invite our readers who live in Cambodia to protect themselves by asking a quotation and consultancy.
🇰🇭 International vs local health insurance
When you live in Cambodia, you may want to travel around to neighbouring countries: Vietnam, Laos, Thailand, Malaysia…. Acknowledging the need, our insurance packages are also applied in other SEA countries for your convenience.
💰 Cost of health insurance in Cambodia
Motorcycle accidents unfortunately happen very often in Cambodia. That's why choosing a "motorbike insurance package in Cambodia" or a healthcare option offering coverage for this is a MUST. The initial package starts at about 60$/month? (which covers you in case of a need for serious hospitalization). However, with this low price : health check-ups, dental care, basic doctor consultations won't be eligible to refunds. If you want to get a better coverage plan, more premium health packages are available. Receive a personalized quote by clicking here.
👮 Cambodia health insurance law from 2019
A few years ago, Cambodia adopted the NSSF (National Social Security Fund) system to refund work accidents provided to all employees in Cambodia (including expats). Since 2017, accidents and health insurance have been required in all companies for every employee. Although this provides a minimum initial health coverage, expats are still highly recommended to choose a private reliable health insurance that can protect them from unexpected situations.
More questions about health in Cambodia ? Download our free e-book