One in three seniors decide to go abroad to live their retirement. A majority of them have taken the step. There is no shortage of dream destinations, and Cambodia is one of them. There are 4757 registered in the register of the French Embassy in Cambodia, and 20% are seniors who come to retire there.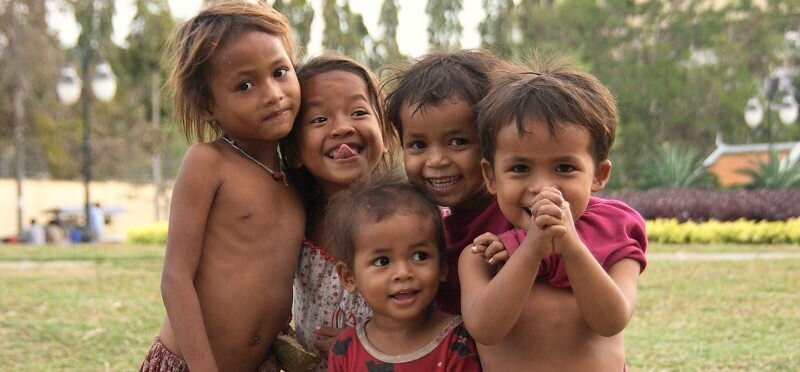 Why Spend Your Retirement in Cambodia?
Each of the expatriates who have chosen Cambodia will have their own explanation for this choice of life. Their reasons usually include the sun and pleasant climate, the welcoming population, the quality of life, the gastronomy, the culture and countless other reasons that make retirement in Cambodia so important.
Cambodia is More pleasant
From an administrative point of view, the Cambodian government has found a way to put all pensioners at ease by reducing the various formalities of visiting. The travel visa is the most concrete example because it is very easy to obtain.
From a Cost of Living Perspective
The Cambodian population lives in a very simple, but very healthy way. here. Materialism has no place in the city. Peoples' different needs are much less expensive than the needs in Europe and in the major cities of developed countries. Adapting to local life makes it possible to live comfortably on a limited budget. Nevertheless, taxes and various import costs are heavily felt on all products that come from Europe. Concerning taxation, as long as you are resident in Cambodia and if you have activities there, you must pay taxes there, under a system of progressive rates according to income. The tax system benefits foreigners quite well. Otherwise, if you only receive retirement pensions, you continue to pay taxes in your home country.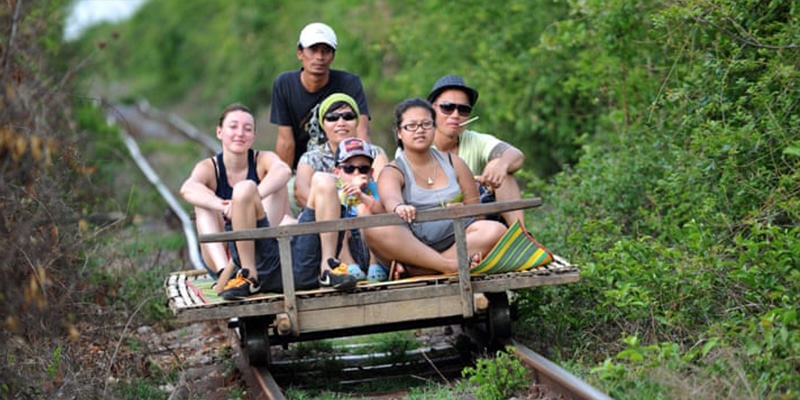 Comparing to most of the developed countries, living in Cambodia is very cheap. Most of the retired expats decide not to cook anymore and enjoy most of their meal outside in a restaurant. Specially if your pension is not so high, living in Cambodia or another SouthEast Asian country for the cost of living perspective will be a smart idea to let you fully enjoy your retirement with a great quality of life.
Settling Down in Cambodia for Retirees
The most popular cities are Phnom Penh, Kampot, Sihanoukville, Siem Reap or Kep. It is easy to meet other expatriates who have had their hearts set on the ground and have definitely dropped anchor in those cities. European products are not rare because many expatriates have opened shops and restaurants.. The places of residence are close to all amenities as well.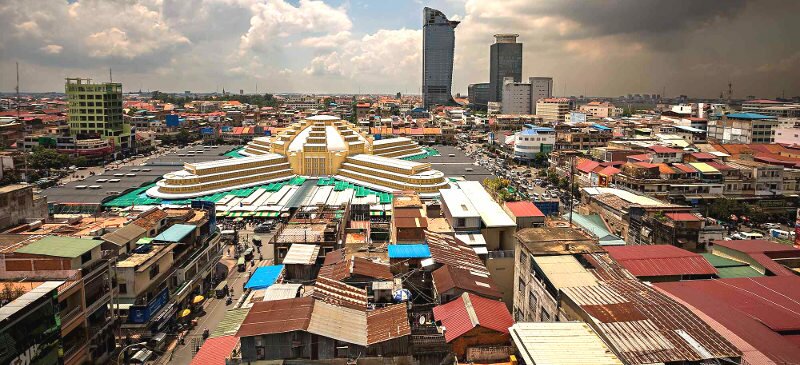 Retirees often choose between Phnom Penh, Sihanouk, Kampot or Siem Reap to spend their retirement journey.
With a monthly budget of $1,000, an expatriate can easily find comfortable accommodation with all the amenities, (electricity, food, fuel).
A Peaceful Retreat with a Pleasant Climate
With age, the human body is less and less able to withstand more severe changes of the weather. The effects of extreme heat, or cold, or even the sudden transition from one to the other weakens the body In Cambodia this will not be a problem. There is a tropical climate all year round, to the great delight of the seniors. There are two distinct seasons: the dry season from November to April (maximum temperature 35°C) and the rainy season from May to October (maximum temperature 30°C). Let's be clear, the rainy season here is not similar to the one we know (grey and depressing), on the contrary, the rain in Cambodia makes us feel refreshed. In short, the Cambodian climate is milder, making it one less concern for seniors seeking better health.
Click here to get our ebook and learn how to move to Cambodia
Change of Scenery
Moving to Cambodia for retirement must be the result of carefully considered decision . You will have to adapt to a new lifestyle, forget some others, and leave friends and family to go on an adventure and meet others.. However, it must be admitted that a distance from family and friends plus a huge culture shock is not always easy to live with. Sometimes it is destabilizing.
Continue to Receive Your Retirement Pension Allowance
An elderly person who decides to settle abroad may continue to receive his or her retirement pensions under certain conditions. Before settling permanently in Cambodia, you should consider applying to the National Old Age Insurance Fund, and support it with a residence certificate and bank details in Cambodia.

Each year, the National Old-Age Insurance Fund will request a certificate of existence validated by the local authorities in Cambodia and approved by the French Consulate. This is to allow them to update the situation of each pensioner, knowing that there are some who decide to return after some time and others who remain in Cambodia.
Health and Care Dedicated for Retired Expats
The issue of health is of primary importance for older people who move to another country. In Cambodia, the health system is probably not yet as efficient as in Europe. The health situation is more vulnerable with diseases and epidemics that had long been eradicated in other countries of the world. This is why it is a MUST for a retiree to have health insurance in Cambodia even if they only spend a few months a year there. Indeed, their overseas global health care may protect them in their home country but some won't refund you if you have severe injuries while you are living in Cambodia for more than three months. Choosing a reliable private health insurance company that will cover you in case of a problem in Cambodia is an important thing retired people must keep in mind if they plan to move to Cambodia to spend their retirement. There are also endemic diseases such as mosquito-borne diseases such as Dengue fever. Vaccines should not be neglected before going there, because it is unwise to take the risk of exposing yourself to a disease when a means of prevention exists. The recommended vaccines are those for Diphtheria, Tetanus, Pertussis, Poliomyelitis, Hepatitis A and B.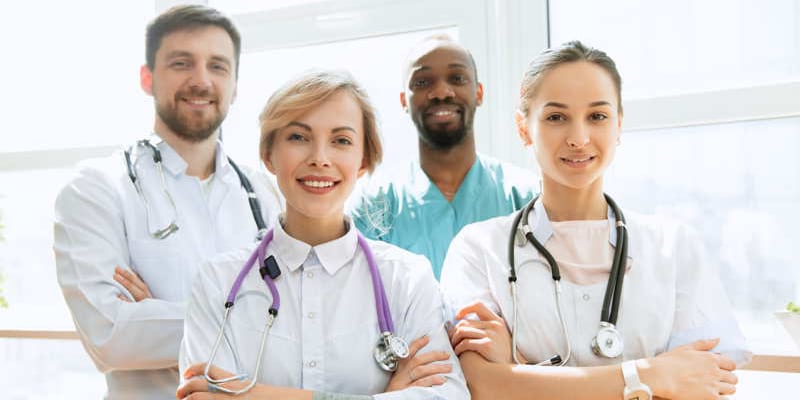 Nevertheless, medicine is one of the sectors that is experiencing a surprising growth dynamic in Cambodia. Medical facilities are equipped and health professionals are competent. Several options exist for private health insurance for expatriates in Cambodia. This is essential because the social protection system is not yet very well developed. Private infrastructures are better equipped with a higher level of care service and a more efficient technical platform compared to public infrastructures. However the cost of the care provided is more expensive. In case of a serious health problem it will always be possible to seek treatment outside Cambodia, Bangkok, Vietnam, China or Singapore.
Expatriation to Cambodia: Myth and Reality
In short, the euphoria upon arrival in Cambodia will very quickly be replaced by challenges. Many of them start with the language challenge. Gradually and over time, you start to make your mark and find your way into this new life to succeed in your expatriation. Being patient with yourself and others, giving yourself time to adapt and assimilate this experience in order to live it in the most pleasant way possible. There will not only be happy days, that's clear, but during the small gloomy periods you can refocus on a few reasons to love Cambodia and stay there: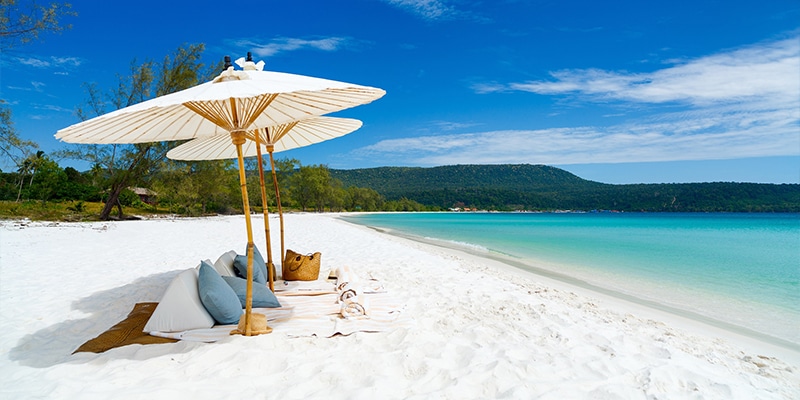 Its smiling and welcoming population and its culture that bears simplicity and the essential values of life., Cambodia and its population are making a lot of effort to catch up. There is a strong desire to improve and we can get carried away by this wave; this can only be positive. Changing countries is a radical change of Psychologically it will take some time before the difficulties associated with this total change of scenery are overcome, but retirees are already coming to Cambodia, and the country is rolling out the red carpet for them.
For a retiree who wants a better quality of life, it is a perfect destination, as long as he or she is ready to be shaken by culture shock. After all, you come here to change your life. Many other people on the spot. It is always reassuring to forge links with this community of returnees who are experiencing the same things you are.They will also be there to remind you that you are not alone in your adventure, and you can count on them if you need to find a small part of your country of origin in this great change of scenery.
Other questions ? Download our e-book dedicated to life in Cambodia