Here are a few reasons why this country attracts so many people from all over the world:
The Sun, the Beach and the White Sands…
Burn-out occurs very easily in Europe and in the major developed countries, with stress, work pressure, and the constant search for excellence, but above all, the lack of holidays. So much so that there are some who leave their country permanently and go in search of a life-long holiday. In Thailand, there's all-year sun, and all year heat. round You can wear tank tops and sandals as long as you wish. It's a dream life for all the frustrated people in the office who can't get out of the house while it's still light out, and only come home when it's dark. When you are ready to stop waiting for the weekend, you must seriously consider the option of expatriation.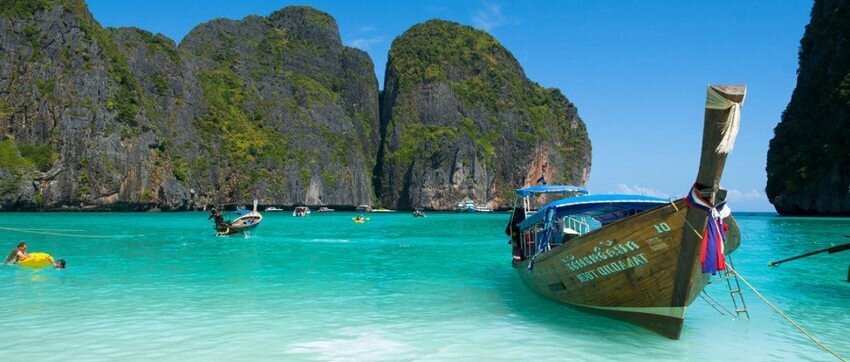 The climate alone is enough to encourage people to come and live in Thailand. Some people spent time there in Summer and left with an obsession to come back. Some have never been there before, but have heard about Thailand in the media and are driven by what they have seen. It is true that the setting is heavenly. The sea, the beach and fine white sands are idyllic. To totally change your daily environment, get out of your routine, and go out in the sun, you have to choose Thailand. The average temperature is 28°C, and the feeling of being on vacation all the time will remove a significant amount of stress.
Best ressources and updated guides about Thailand
💡The goal of Movetoasia.com: to offer you the best guides and articles to help you in your research about Thailand.
Here is some articles you should have a look to learn about life in Thailand :
Don't forget to check out the Youtube channel and browse through all the categories of our blog that present more content on other destinations in South East Asia.
Q&A Moving to Thailand : Answers to your main questions
🇹🇭 Thailand : number one destination in Asia ?
Is Thailand the top most popular destination in Asia for expat? Thailand combines great job opportunities with the perfect holiday destination, providing expatriates with the best of both worlds. Because they have a retired visa, a huge community of expatriates and a very cheap cost of living : Thailand may be considered as the best destination in Asia.
💊 Health care in Vietnam : what you need to know ?
Are there any health precautions that are to be taken before travelling to Thailand? Prevention is always better than cure. That is why it is recommended to take the necessary vaccines before travelling to any country. Choosing a reliable health insurance is an important action to do if you want to get expatriate in Vietnam.
👶 What about moving to Thailand with family and kids ?
I'd love to move to Thailand with my family, but I am concerned about the schooling of my kids. Is there a way to integrate their schooling in Thailand? Yes, there is. There are a number of international schools that are recognized by the Ministry of National Education, in which your kids may continue their schooling career.
🌇 Can I buy an apartment in Thailand instead of renting ?
Instead of renting a flat or apartment, is it possible to purchase property? It is possible to purchase your own property, but not as simple as in other countries. It would be easier to go through an estate agency.
The Cost of Living
The sun excuse is still valid, but if you want to go out in the sun, you might as well choose a country where the cost of living will be cheaper than in the country of origin.

In Southeast Asia, it is true that the cost of living is much lower than in Europe, for example. Real estate, transportation, food, health, and recreation are cheaper, but it should be noted that basic needs change and so does lifestyle.
Finding work
Although it is always reassuring to get your employment contract before going to a country, it is clearly optional. Many are brave and leave first, then look for work. In addition, it is necessary to leave with full knowledge of the facts, in particular the working conditions in Thailand and the various procedures for obtaining a work permit. The labor policy ensures that there are jobs that are prohibited to foreigners to promote local entrepreneurship. There is a list of 39 jobs that foreigners cannot practice on Thai territory, including seamstress, hairdresser and many others.

Mainly in the tourism and hotel sector, this is an area that has become a driving force for development. Whether for a temporary activity or to stay permanently in this field, you would not have too much trouble finding a job in this sector. Seasonal jobs exist as everywhere in the world where there are seaside resorts, so that you can hold on financially until you find the job of your dreams remains a viable option.
The sectors that recruit the most are: industry, medicine and health, high technology, aeronautics, textiles and hotels.
Finding Accommodation
To the delight of all foreigners who come to Thailand to stay, the price per square meter in housing is very affordable. A 35 m2 studio, fully equipped, in the city of Bangkok cost about 350 euros, compared to what you can find in Europe, it is easily accessible. The purchase of real estate by a foreigner is subject to certain restrictions. This is possible but the terms of acquisition are different from those of other countries. When preparing a purchase project, it is always preferable to approach a real estate agency that has the experience to answer your questions, and that will guide you in relation to the laws in force.
Social Life
Thailand, many expatriates do not feel so disoriented given the large number of their compatriots in their circles of friends, whether they are colleagues, neighbors, or friends who meet at parents' meetings at children's schools.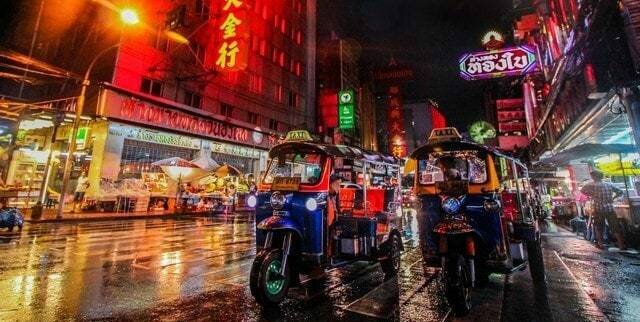 Schooling of Children
For parents who decide to move to another country for professional or other reasons, it is important to allow children to integrate well if we want to succeed in the expatriation. The first immersion will be mainly at school. There are several international schools in Thailand, there are also schools that are recognized by the French Ministry of National Education. The choice of expatriation to the country of smiles can come from there: parents find their professional development there and children find a high level school structure where they can evolve. From daycare to high school, you will easily find a bilingual English-French place in Bangkok, Phuket, or Pattaya. The local school system is not very different from the one found in Europe: from the age of 3 children go to kindergarten, from the age of 6 they go to primary school and generally from the age of 15 on average they go to high school. The advantage of putting children in local schools is the socialization with the Thai children, which facilitates their integration, and through this they quickly learn the local language and thus become more and more comfortable in their host country.
Health System
The issue of health is taken seriously by all people wishing to move abroad. Feel free to check in with your doctor before leaving your country. Updating on vaccines is never a bad idea nor is reviewing and keeping up with current vaccines (i.e. diphtheria, polio and tetanus vaccines). Considering the area is tropical, mosquitoes are everywhere and they can be vectors of several diseases, so remember to protect yourself well from mosquitoes even if your vaccines are up to date. Prevention is the best way to protect yourself. In the same spirit of prevention, it is also possible to subscribe to health insurance once on site. Care provided in private clinics is more expensive than care in public health facilities, however, the quality of care is better in private clinics. Therefore, you will therefore not regret taking out insurance, so that you can get treatment without having to pay for it in the best establishments.
The gastronomy
Yes, gastronomy alone is a valid reason to settle in a country! Thai cuisine is world-renowned and has fans on all continents, much to the delight of expatriates who settle in Thailand. The salad, the raw vegetables, everything you think is light may contain sugar and even sometimes a lot of sugar. Fortunately, you can still enjoy a very healthy diet, just by saying you don't want sugar. And the best way to be sure of what you eat is to cook it yourself. The heavenly setting, the easy climate to bear, the cost of living, not to mention the wonderful hospitality and generosity of its people are all what make Thailand a destination of choice for expatriates
These reasons make Thailand a destination of choice now for expatriates, the heavenly setting, the easy climate to bear, the cost of living, not to mention the wonderful hospitality and generosity of its people.