Here are 10 reasons to move to Laos …
There are several reasons why people move to another country, and there have been records of people moving from one country to another. Sometimes, it might not necessarily mean that their home country, or the country from which they are moving is bad enough to be avoided, but there are other reasons which could be for a change of career, better opportunities, retirement, climate conditions, etc. Although, there might be other personal reasons for people moving from one country to another, the aforesaid are mostly the most common reasons.
Laos is a country in Asia. Although a very small country, a lot of people have considered moving there. Moving to a country like Laos may sound like a good idea to those who know a lot about the country; but until one is convinced, one may not want to move there. So here are 10 reasons to move to Laos if you're considering moving there.
Why should you move to Laos ?
As I received this question almost every week by direct message, I record this video and invite an expatriate present in Laos for more than 5 years. I asked François, a French photographer living in Laos, to join me on this interview and share with us the advantages, disadvantages and opportunities of moving to Laos 👇

In this interview, François shares with us his experience after all these years of expatriation and what he thinks about Laos as a country to work in, do business or invest. We also talk about the current situation of the country in 2021 and what you should have in mind if you want to immigrate there.
Updated content and detailed guides about Laos
💡 Our ambition on Movetoasia website is to provide you with the best accurate and updated resources so you can learn about life and opportunities in south east asian countries such as Laos.
You will find in-depth guides, videos and other information about business, investment and other aspects of the life in Asia :

Q&A : Relocate and move to Laos as a foreigner ?
🙏 What religion is dominant in Laos?
Laos is primarily a Buddhist country. However, local population is very open-minded, which means that you will feel welcomed regardless of your religious beliefs.
📈 Is it possible to consider Laos as an investment opportunity?
Absolutely. Laos is a rapidly developing country, which makes it the place to invest. Although it is a small state compared to its neighbors, Laos opens up loads of investment opportunities in real estate, business or other sectors, and it is up to you to use the country's full potential.
🕵️ Will I feel safe as a foreigner in Laos?
Yes. Laos has a very low criminal rate, and penalties for law violations are very severe. Therefore, you will enjoy peace of mind when residing in Laos.
Cheap cost of living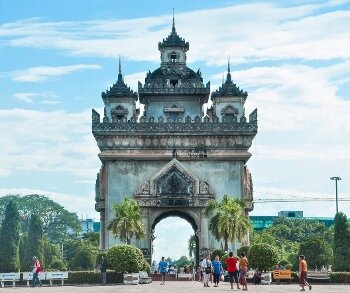 Affordable accommodation: Before moving to a country, one of the very first things one should consider is accommodation. You would not want to move from one country to another only to be stranded. Apart from getting an accommodation, it is also important that one gets an affordable one. If you can't find an affordable accommodation, it is more like you are stranded. Laos have affordable accommodation for everyone, whether a native of the country, or a foreigner from another country. Although you cannot buy properties and vehicles in Laos if you are a foreigner, you get to use all of these by renting them, and the rents are very affordable.
Inexpensive food: Just like getting an accommodation, and getting an affordable one; food is also very important, because that is how you will survive. You need to eat enough food and good food to survive. Moving to Laos, you do not have to worry about how you will get food and how expensive they would be. Foods in Laos are inexpensive, so you can get enough food without worrying about spending so much. You can easily get foods like, rice, milk, loaf of white bread, etc., at very cheap prices.
Food and Culture
Cuisine, festivals and arts
Laos' cuisine: Most times when we eat, we eat to have the good tastes. Apart from selling inexpensive foods, Laos' cuisine is something no one would want to miss. So if you are a lover of very delicious foods, you should consider moving to Laos. You will get to eat very delicious foods, you will also get to try out new foods with amazing recipes.
Festivals: Laos is a festival country. They have several festivals they hold within a year, and all of these festivals have significant importance attached to them. If you are a lover of festivals and other social activities, Laos is a place for you. You get to attend different kinds of festivals and have fun. Some of these festivals include Sikhot stupa festival, Inhang stupa festival, Phonsan stupa festival, Kapok flower festival, and City pillar festival.
Arts: Apart from getting to see the natural beauty in Laos, you get to see a lot of beautiful artificial works, you get to see displays of culture and other arts and architectures. You will get to see a lot of people play different kinds of musical instruments, different kinds of dance, and you can also listen to melodious music.
Wonderful temples to explore
Majority of the people in Laos are Buddhists, so you would expect that there would be so many temples around.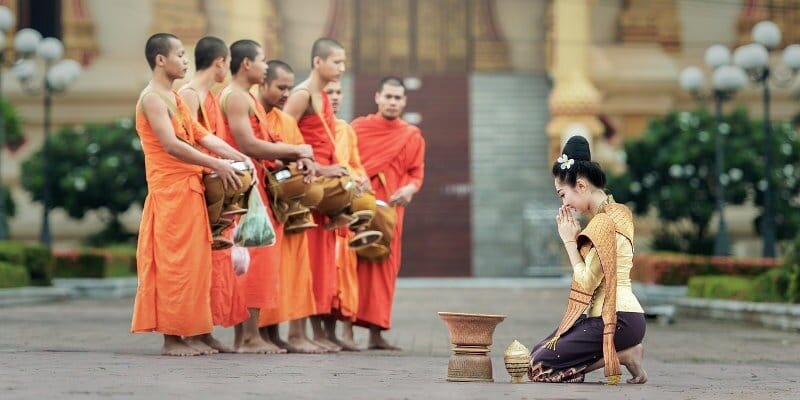 Laos has several temples around the corners for the people who worship there. These temples are of great sights, and you might want to visit there sometimes.
People and nature
Friendly laotian people
Most times as humans, we adore and appreciate friendship. Consciously or unconsciously, we want people who would be warm to us, who would accept us and care for us. A country like Laos is where many of us should be. The people in this country are very friendly and accommodating. They are always warm towards one another, and even to strangers and foreigners. Moving to this country, you don't have to worry about if or how they would accept you.
Natural gems in south east asia
Even though a small country, Laos has great and beautiful sights to behold. We all love nature, and sometimes, we tend to stare a lot when we find beautiful things on our way or around us. Moving to Laos, you would get to catch a glimpse of natural beauty and beautiful things that are eye-catching. You will not be able to resist looking at all of these things. A lot of water falls, bamboo bridges, getting to watch the sunset, sun and moon bears, Asian elephants, dolphins, etc.
Business and work opportunities in Laos
Generally, Asia is an amazing place to do business and invest a lot. Laos is not an exception of this great expectation, it is a great place to do business and get a lot of business opportunities. Laos has an advantage for business owners, it is that it has economy and financial stability.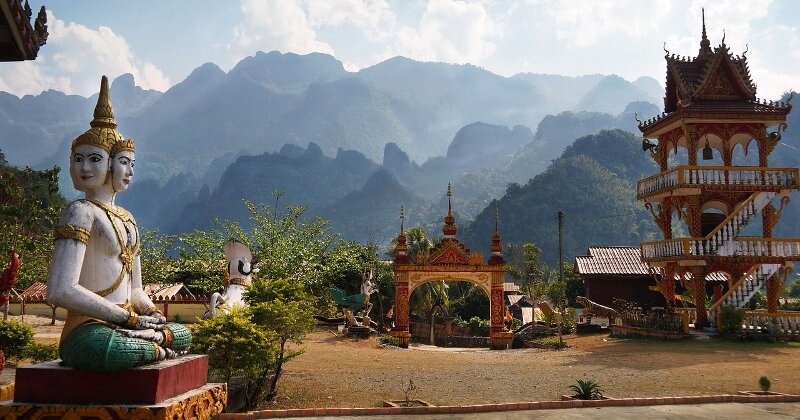 This is usually one of the things to be considered when one is trying to start a business – How stable is the economy and finances of the environment one is starting the business. The kind of profit one would make would be determined by the finance and economy stability of that country. The labour costs are low too, so it is very easy with this advantages to start a business and get a lot of business opportunities.
Is Laos as safe country to live in ?
We all look for safe places because we need to be safe. When a place is not secure, we want to move away from that area to get a secure place. Moving to Laos, security and safety must be considered. Laos is known to be safe and secure. This is because the crime rate is very low. The penalties for offenders are very severe, and this is enough to warn people and make them stay off from committing any offence or crime. This makes it a safe place for everyone.
Laos may not be a very big country with very fancy environments like other countries, but there are great reasons to move there and benefit from all the advantages of moving there.