Learn about banking in Laos : Best banks for expats in Laos …
The Lao People's Democratic Republic, is a socialist state and the only landlocked country in South-East Asia, at the heart of the Indochinese peninsula.
Laos has been referred to as one of South East Asia and Pacific fastest-growing economies by the World Bank with annual GDP growth averaging 7.7%since 2009.
Every expat needs a safe place to stash their money, the best option is a financial institution that accepts money from the public for deposits and investments and repayable on-demand and withdraws by cheque ATM, draft and order, which a Bank.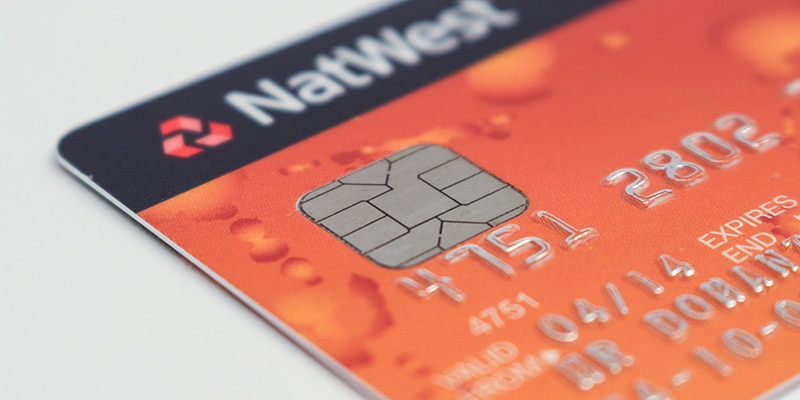 If getting paid for work in a host country, then a bank account is most certainly needed for the local currency, payments of bills and utilities, below are the 10 best banks for expats in Laos.
Q&A : Banks in Laos and rules : Answers to the most asked questions
🇱🇦 Should I choose a private or state-owned bank in Laos?
There is not a big difference in the quality of service and security of your funds between private and state-owned banks. The most important aspect is to learn about the bank's regulations, and choose the one that works best for you. However, if you are used to transferring money or wish to do business in Laos, choose an international bank that has a branch in Laos. This will allow you to benefit from more flexibility in opening a multi-currency account and transferring money to and from Laos.
🥇 How do I select a bank to open an account in?
One of the most crucial criteria for expatriates in Laos is the availability of international transactions, as you do not want to be deprived of opportunity to send to or receive money from abroad. Other conditions are somewhat similar in all banks, so make appointments with the representatives and make a decision on spot. Ask for recommendations from expatriate friends and compare the latest news from certain banks. The list below will give you some hints on which banks to go to in order to open a bank account.
🏧 Does every bank has its own ATM in Laos?
Yes. As Laos is mainly a cash-based society, it is rare to pay in restaurants or small stores with your credit card. There are plenty of ATMs from every bank so that you always have some cash on you, even in small towns. These ATMs will be from different banks which will allow you to compare fees and find a bank that is not very expensive.
LAO DEVELOPMENT BANK
Lao Development Bank (LDB) is a state-owned commercial bank owned by the Ministry of Finance (MOF) under the supervision of the Apex bank, Bank of Loa PDR.
Lao Development Bank (LDB) was established on 9 April 2003 through a merger, the merger of two previous state-owned commercial Banks namely Lane Can't Bank LTD and Lao May Bank LTD. The key objectives of this merger were to improve and strengthen the overall operation of the bank including the development and implementation of new operational policies and procedures.
From 2003, the Bank had used the former accounting system called " Bank 2000" before changing to use the new Core Banking System "T24" in 2010. On the 1st March 2010, the Bank also introduced some new electronic products/services such as ATM, EFPOS, and Mobile Banking. It is also interesting to note that LDB is the first Commercial Bank which developed and introduced the Mobile Banking in the form of full M-Commerce.
LAOVIET BANK
Laos-Vietnam Joint Venture Bank (LaoViet Bank) was established on June 22, 1999, based on the friendship between the two nations, Vietnam and Laos.
LaoViet Bank was created to connect the two economies, therefore, becoming a leading bank for providing banking solutions and finance for an organization who have trade relations and investment, which app help contribute significantly to the socio-economic development of the two nations.
At LaoViet Bank the customer is the goal of business activities while risk management is the cornerstone. LaoViet offers to mobilize savings deposits, cash payments to individuals, and organizations in LAK, USD, THB. Customer deposits are covered under the provisions of the Bank of the People's Democratic Republic of Laos.
INDOCHINA BANK
Indochina Bank is one of the top private banks in Laos with an asset size of over USD600 million as of the end of 2014. Since its incorporation in 2009, the bank has grown widely to its banking status with the strength of over 200 staff across the nation.
Indochina Bank offers a comprehensive range of financial products and services which include personal banking, commercial banking, and exclusive premier banking services in most of the provinces in Laos.
The bank is committed to sustaining its strong business performance and leading private banking market shares to maintain its premier status in the Laos banking industry.
Phongsavanh Bank Limited
Phongsavanh Bank is the first private commercial bank in Lao PDR, established since March 29, 2007.
The main objective of the establishment is to contribute financially to the development of the economy of Lao PDR. Over the years, Phongsavanh Bank has built a strong reputation. It helped to stabilize the local currency exchange rates by working with the Central Bank and thus, boosting cross-border businesses and investors' confidence. It also simplified the banking procedures thereby improving the public's confidence in the bank.
Phongsavanh Bank has the goal of enhancing public understanding of banking systems and related financial services. Simultaneously, this will contribute to improved quality of life, small-scale business promotion, and attracting both local and foreign investment.
Krung Thai Bank
Krung Thai Bank (KTB) is a state-owned bank under the license issued by the Ministry of Finance. The bank came into being on 14 March 1966 following the merger of two government-owned banks, Kaset Bank and Monton Bank.
The merged banks were then named "Krungthai Bank Limited", bearing its logo as an image of the Vayupaksa bird, which is also used by the Ministry of Finance.
The bank has branches in Phnom Penh and Siem Reap (sub-branch) in Cambodia, Vientiane, Laos, and Mumbai, India. The bank also has wholesale banking branches in Kunming, Los Angeles, and Singapore.
BIC BANK LAO
BIC Bank Lao is a locally invested commercial bank that was incorporated in the Lao People's Democratic Republic (Lao PDR).
BIC Bank Lao was formerly, International Commercial Bank Lao Limited (ICB) who started the business since 2008. ICB was replaced by BIC Bank on 22 June 2011.
The principal activities of the Bank are to provide comprehensive banking and related financial services in the Lao PDR.
MARCHAN JAPAN BANK LAO
Maruhan Japan Bank Lao aims to support the strong bi-lateral ties between Japan and Lao PDR by delivering products and services that facilitate and encourage investment and contribute to the continuing growth and development of Lao PDR.
ANZ LAOS
ANZ is the first international bank to operate in Laos and has been in Laos since 2007. In 2019, ANZ Bank (Lao) Limited, to a branch of the Australian-incorporated parent entity, Australia and New Zealand Banking Group Limited, Lao Branch.
ANZ LAOS is one of the leading International banks in Laos and aims to be the bank that leads to the advancement of the Laos banking sector and operating environment for our customers, staff, and key stakeholders. The goal is to bring international products and standards to Lao PDR to service the region's top Multi-National and Large Local Corporate.
APB Bank
Agricultural Promotional Bank (APB): This bank is a government-owned bank that was founded in the year 1993, and it was founded to focus the agricultural sector. It was not created for the profits, but to offer soft loans to individuals, or cooperatively, especially those into agriculture.
BCEL Bank
Banque pour le Commerce Exterieur (BCEL): The bank was founded in 1975 and was created to be a branch of The Bank of Laos. Not until 1989 before it was fully made into a commercial bank. It grew in strength in fields that include the size of assets, deposits, etc. It has now become one of the leading banks in Laos, as it has relationships with several banks worldwide.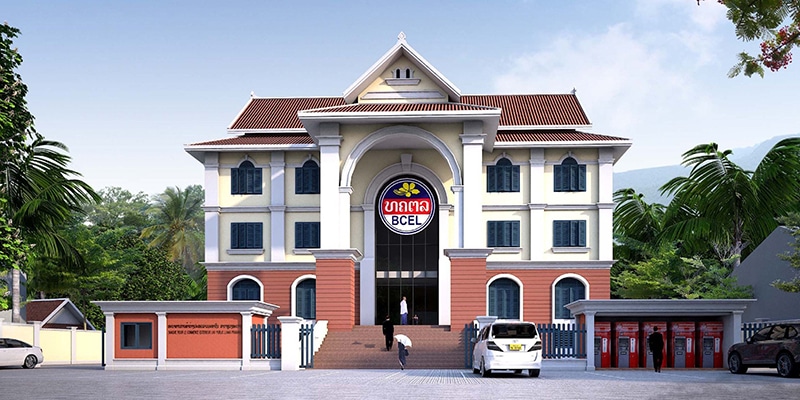 The banking system has been made easy for expatriates who might want to get involved in one or two things that are related to the banking system, businesses, investments, saving money, withdrawing money, etc