8 things you need to know before choosing any Laos' health insurances …
There are many people who would feel that having health insurance is not important. Truly, there might be other 'important' things we get busy with and spend our money on. We want to believe these things are more important than getting a decent health insurance.
These things could be shelter, clothing, feeding, etc. As important as all of these are, we should not neglect our health too. If you fall sick overseas, then what could be the consequences? Are you not expecting to be fully enjoying your time in Laos and putting on the side any risk of a huge problem? If you got sick or got into a severe accident, you may be looking for a type of minimum coverage so you won't have to be in a dead-end situation. For this reason, getting a reliable health insurance is always recommended and should not be only considered as an useless cost.
Health insurance in Southeast Asia varies greatly from country to country. In some countries, such as Singapore, there is a government-funded universal healthcare system that provides coverage for all citizens. In other countries, such as Laos, the majority of the population (expats and locals) relies on private health insurance providers or out-of-pocket payments for medical expenses. Additionally, even if there can be a mixed system of both public and private healthcare, foreigners will mostly be excluded from the common benefits laotian citizens can get.
As living in Laos may bring you a lot of concerns regarding the reality of the healthcare system, this article will dig into eight things you must know about Laos health insurance.
✅ RECOMMENDATION: We also studied and ranked different health insurance available in Laos especially for expats. If you wish to get a benchmark about the pros / cons of those different providers and a tailored quotation based on your own needs, we can provide you with a FREE quotation.

You will be able to get the full picture about how much it costs to be insured while living in Laos fitting with your expectations : from cost-effective packages suitable for long-term expats up to a full plan from international providers with dental benefits, etc … Depending on your situation, budget and expected coverage, you can find a provider that can suit 💪.
Want to get a free quotation from the most suitable health insurance providers ? Check this out here
Q&A : Health Insurance in Laos for foreigners : Answers to the most asked questions
⚕️ Can I use a medical insurance issued in my home country when I move to Laos?
In some cases, such as tourism or short-term stays, yes. Nevertheless, if you consider Laos as your long-term destination, we would advise choosing a local insurance plan, international package dedicated to South East Asia or directly with a onshore Laos insurer. The majority of expats who are living in Laos also often travel to neighboring countries. This allows them to get regional insurance plans which can cover travel purposes.
🇱🇦 Are there different insurance plans in Laos?
Sure. As soon as you select the insurance company you are willing to work with, they will provide you with different insurance plans, starting from basic services, and ending with a full-coverage option. However, it is best to get advice from a broker beforehand in order to know the insurance company and possibly the plan that corresponds to your age, medical history, state of health and time spent in Laos. If you want more assistance on this subject, you will find below a form where we can suggest you a plan adapted to your needs.
🥇 Is it possible to get a private medical insurance in Laos?
Yes. Private healthcare is of a higher level in Laos, so if you want to make a secure choice, private medical insurance is definitely worth paying extra. There are very few local insurances and they will have strict rules for the coverage of foreigners. Most of the time, foreigners choose to turn to foreign insurances with plans dedicated to South East Asia. They benefit from a more global coverage with guarantees and reimbursement levels fitting with their expectations.
Find out the most-tailored health insurance for you in Laos
Hospitals in Laos vs South East Asia
Hospitals in Laos are primarily located in urban areas such as Vientiane, Pakse or even Luang Prabang. Some of them are operated by the government while others will be private. The quality of healthcare in Laos is considered to be lower than other neighboring countries in the region such as Thailand or even Vietnam.
Besides the fact that there have been strong efforts made to improve the healthcare system by increasing funding, training for medical staff, as well as building new hospitals and clinics in rural areas, these efforts have been limited by the shortages of medical equipment, supplies, lack of resources and infrastructure.
In case of an accident in Laos, being evacuated to Thailand for medical treatment would likely be necessary if the injuries are severe or if specialized medical care is not available in Laos. Depending on the location of the accident, the evacuation process could involve a combination of ground and air transportation. For example, if the accident occurs in a remote area, an ambulance may be used to transport the patient to a hospital or clinic in a larger city in Laos. From there, depending on the diagnosis from the doctor toward the person's injuries, the patient would likely be evacuated to a hospital in Bangkok, Thailand. The evacuation process is likely coordinated by the insurance company if you are having but if you are not covered, you will be asked to pay some expensive fees upfront.
How to apply for reliable health insurance in Laos
Benchmarking and comparing health insurance in Laos is important so you are able to evaluate the value, quality and benefits of insurance plans. By comparing the yearly premium vs coverage, you can find which plan meets best with your needs and budget. We are confident to say that with the option of providers we reviewed, we will be able to provide you with some great health insurance options having the most-tailored coverage for your needs and budget.
Our recommendation: best health insurance for you in Laos ?
My personal advice: After struggling with unreliable health insurance for a long time (it was 6 years ago), I took a decision to actively look for more reliable options. I finally found some good ones that meet my needs and budget. After recommending them by word of mouth to my friends and seeing their satisfaction, I decided to start offering this service to other fellow expats living in Laos.
If you're looking to find an insurance plan that fits your needs, you can fill out the form below to get personalized recommendations.
Which benefits do you want ?
Do you have any specific requirements ? Did you already received medical advice or treatment before ?
Your information will be kept private and mandatory to provide you a personalized quotation.
General

Benefits

Budget

Requirements

Details
Where do you plan to expatriate / travel ?
Benefits
Insurance coverage
✈️ If you come to Vietnam for a short stay (as a tourist), select the first choice "Travel". If, on the other hand, you are looking for long-term insurance for expats, then choose the other options. 💡 The difference between an inpatient and outpatient care is how long a patient must remain in the facility where they have the procedure done. Inpatient care requires overnight hospitalisation while outpatient don't need to spend a single night in a hospital.
Personal information
How many people do you want to insure ?
We will compare different options and provide you a benchmark to help you make the best decision for your insurance needs.
Eligibility of health insurance for expats vs tourists
When considering getting health insurance, one thing you should consider is the availability and eligibility in which country you will spend the most time as a long-term expat. Those are criterias to define your residency and plan you can be eligible for. If you are living in Laos most of the year and travelling to other countries, then you can be eligible for a Laos-based plan that will be competitive in terms of yearly premiums.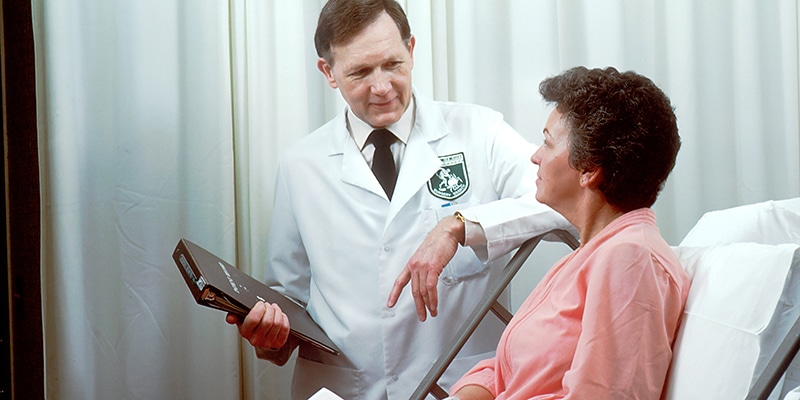 There are specific insurances in Asia : some of them are designed for perpetual travelers or tourists while others will be suitable for people who are staying long term and settling in some of the southeast asian countries such as Laos.
After confirming that you are fitting with the health insurance requirements, the next step is to apply. Applications are usually not difficult; most of the time, you can register online and it takes just a few days to receive your insurance card and be fully covered.
Costs and price to be covered while living in Laos
This might not necessarily mean the service is so cheap that you would not know you have spent a lot on it, of course not. Man's necessities in life are not always cheap, they may be quite expensive but affordable. The affordability of health insurance in Laos should be measured be the quality of services one would get.
Of course this would never match because the services you would receive for health insurance is of quality that you might not be able to pay for it if you have to keep paying every time you are being offered a service. But it has been made affordable that one can easily pay without having to bother about consistent paying for health insurance.
Plan coverage of the health-care plan
From your findings and application, you would have found out the kinds of plan your health insurance company has to offer. It is your choice then to choose whatever plan is suitable for you. Some plans cover for everything relating to your health, some others only cover for specific health services.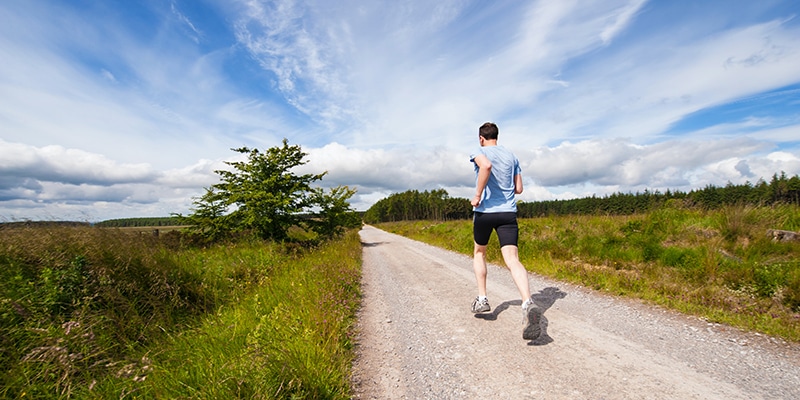 So if you think you would need all of the services, you know what to choose and if otherwise, you know too. Generally, the plan covers for stays of more than one year, and expatriates under 75years old. This subscription is made before one reaches the age of 60.
Benefits and specific requirements
Benefit: This is one of the very first things people usually consider when they hear the phrase 'health insurance'. There are so many benefits of having a health insurance, and they include :
Emergency service available by phone 24/7/365, and in all main languages
Routine medical expenses
Hospitalization
Optical
Dental
Maternity
Health check-up
Different extra-advantages to choose
Advantages: Just like the benefits, the advantages of having a health insurance should be considered too.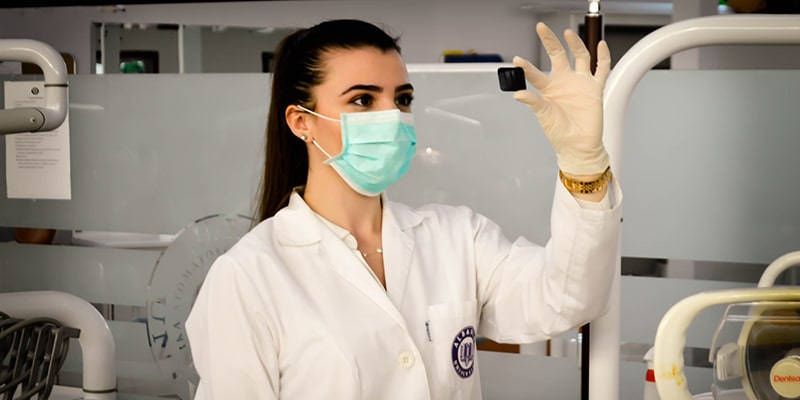 Some of these advantages include :
Life insurance
Civil liability: physical injury, material or consequential loss, etc.
Free choice of Doctors and hospitals
Multilingual team
No unusual extra charges
No bank charges for your claim reimbursement, etc.
Who is the beneficiary ?
Beneficiary: The health insurance has been made for certain people, not everyone. Usually, the health insurance is subscribed to before one reaches the age of 60, and the insurance covers till 75 year of age. So the beneficiary are babies till 75 years old adults.
Importance of being covered while living in Asia
The importance of health insurance helps you understand that health insurance is never a luxury. One main important is, health insurance covers essential health benefits critical to maintaining your health and treating illnesses and accidents.
Although we do not plan to fall sick or be involved in accidents, health insurance is still very important for us to subscribe to. Moving from one country to another may seem fun until you are struck with an emergency. What would you do then? We do not usually expect or want to have those kinds of emergencies, but we must always prepare for them. Health insurance gives us all the medical attention and cares that we might need when we need them.
Expats insurance is very important and very essential because this has to do with your health, and you must always pay close attention to your health and live healthily.