What are the costs and budget to live in Laos ?
Laos is a communist state in south-east Asia that is crossed by the Mekong River. Its Plateaus have the most impressive waterfalls in the whole southeast Asia. Laos has beautiful greenery, unexplored places, and cultural villages. Stunning Laos is one of Southeast Asia's most beautiful countries but still one of the least-visited by tourists.
The nation is tiny and landlocked, so it has no coastline and beaches, but it is renowned for its stunning calcareous mountains, beautiful plateaus, and landscapes that provide you with incredible opportunities for trekking and discovering rare caves and glacial formations.
Along with being one of the prettiest countries in the continent, Laos is also a cheap country for living. There are many hotels, houses, and apartments available for living. In contrary to its neighboring countries, like Thailand and Vietnam, Laos is not much visited by travelers.
This country is famous for its long-ranging forests and remarkable waterfalls. You can also try local delicious and wonderful local dishes which have a slight touch of Thai and Indian cultural tastes. There are temples with gorgeous and attractive architecture and outlines. The major religion is Buddhism and the major languages spoken are Lao and French. Following are some major points for a basic living Laos:
Average local salary in Laos
The average salary in Vientiane, the capital of Laos, is almost 253 US dollars per month. The Lao government has increased its monthly minimum wage from US$108 to US$133. Unfortunately, it is not one of the richest countries due to a lack of force at work. Residence in a village was therefore an important aspect of social heritage, specifically in the case of lowland Lao ethnic groups.
Tribal and clan affiliation is a more significant source of social identity among many of the upland ethnic groups. Lao was considered one of the poorest countries in the world. Most people's fortune depends upon agriculture as many people are farmers. However, Economic Growth has reduced poverty rates considerably.
Q&A : Cost of living, budget and expenses for expatriates in Laos
🏠 Is it possible to find a good and affordable accommodation in Laos?
Yes. Accommodation prices in Laos are much lower than in the neighboring countries, and especially Europe or the US. Therefore, most foreigner can afford great accommodation both in the city centre, and in more remote areas. This is one of the major advantages of moving to a country with a low cost of living: you can gain in quality of life while having to spend a minimal budget compared to other developed countries. With the extra money you have left over each month, you can use it to travel, enjoy life, go out to eat more often, or afford things you never thought possible in your home country.
🛒 Where do locals normally go for their weekly shopping?
Market is a go-to for locals. The prices in there are significant lower than in normal stores, so if you are willing to save a buck, go to local markets where you can get everything one needs. Expatriates are generally split between buying fruit at the market and using supermarkets to buy imported products or meat and some dairy products.
🚗 Will I be able to afford renting a car in Laos on a long-term basis?
It depends on your salary in Laos or abroad, but generally car rental as well as gasoline prices are more than affordable in the country.
Cela dépend de votre salaire au Laos ou à l'étranger, mais en général, la location de voiture ainsi que le prix de l'essence sont abordables dans le pays even though the majority of expatriates choose to rent or buy scooters or motorcycles directly for the flexibility of travel.
Cost of Accommodation
In Laos, the government owns most of the land, but the Rental market is vast. Foreigners are strictly prohibited from owning land property here so mostly they go for rental houses and apartments as an alternative.
Apartment prices and charges range depending on the location and distance from the City Centre. An average apartment price for 1 bedroom in the City Centre is almost US$622. And for an apartment outside of Centre, the charges are US$332 roughly.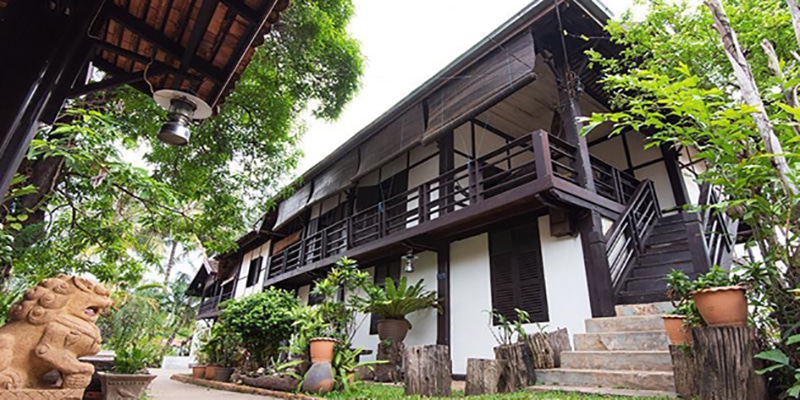 The price per square meter to buy an apartment in the City Centre is around US$2,000. The rental business is profitable in the country. Many landowners are using their property for rental purposes. Nevertheless, the cost of accommodation in the country is low in price and is affordable by foreigners.
Food expenses and grocery
Food is a little expensive than Thailand and other neighboring countries. While meal prices in Laos can vary, the average cost of food in Laos is ₭96,690 per day.
Based on the spending eating habits of travelers, when dining out a normal or average meal in Laos should charge around ₭38,676 per person. Breakfast prices are usually a little cheaper than lunch or dinner.
Good Health Services
Official statistics identified hospitals in fifteen of the sixteen provinces, plus several in Vientiane, and clinics in 110 districts according to the statistics.
Despite major changes in the region, Laos still has a health-care system that is developing and evolving.
The Ministry of Health (MOH) seeks to improve health care quality by 2025, but the current health insurance programs only cover 20 percent of the total population according to the WHO.
Clothing
Lao women wear long silk skirts (Sinh), blouses and scarves, and Lao men wear salong wi di trousers or peasant trousers to attend the main ceremonies. Many Lao citizens swim in rivers or waterfalls, with shorts and a T-shirt.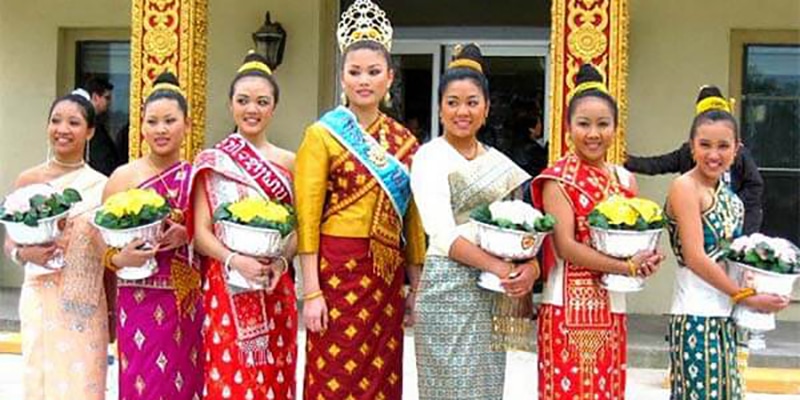 There are many local markets in the country which offer cheaper rates. One can buy many clothes of good quality at a lower and budgeted price. As compared to other countries, Laos has cheaper rates in the clothing market.
Transportation
The average transportation expenses in the country range from $3 to $10 local. Laos is a cheap country with people mostly working in the agricultural field. Most locals depend on daily wages there. Local transport, taxi, rent a car are available at cheaper rates as compared to foreign countries. 1 Liter Gasoline is almost $1.02.
Travelers and tourists can find guides and local transport conveniently and at cheaper rates. You can see plenty of things in one city just at US$10 approximately. So, transportation is suitable and expedient in the country.
Miscellaneous expenses
In basic living expenditure other than the above mentioned, it includes various other expenses as well. Entertainment like cinema, concerts, and other sports local entertainment rates range from $5 to $12. An expensive fitness club or gym monthly fee is approximately above $60.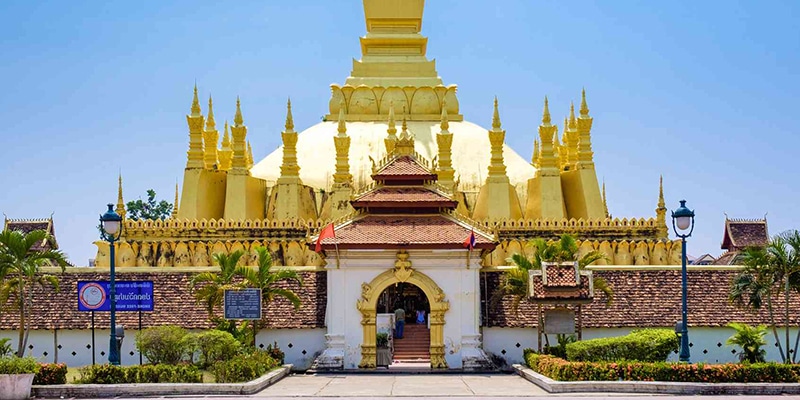 There are various beautiful locations and entertainment spots in the country where people go for renovation. For entertainment purposes, there are many local zoos, elephant sanctuaries, River viewpoints, mesmerizing caves where visits are low in price.
Education
Laos government spends very less on Education. There are good private schools and colleges in the country. The GDP of the country is very low as compared to the world. The literacy rate in Laos is almost 84%. The school in Laos is free until the end of primary school and compulsory since 1996, like in France. The government provides a primary school certificate on completion after five years. While the male literacy rate is 89.96%, for females is 79.39%, showing a vast gap between the genders.
Is it cheap to live in Laos ?
It can be tough to afford to live in a foreign country, but Laos is an affordable country where one can easily live and travel within their budget.
With its ravishing beauty, historical and cultural places, it is a very reasonable country to visit. Living in this country is nice and comfortable.