Thailand has always been one of the most popular destinations for tourists, expatriates and retirees. The country stands out for the multitude of beautiful things it has to offer its visitors. Thailand is unique for its cultural richness, beautiful landscapes, extraordinary dynamism and traditions.
To be able to settle there permanently, expatriates have often used the application for a retirement visa. However, the formalities and terms allowing pensioners to extend their stay are changing, so it is necessary to have a good knowledge of the new conditions.
A New Financial Regulation
Under the new regulations, a change is made for pensioners who apply for a visa using the combined income method or depositing the 800,000 baht into a Thai bank account.
From now on, the amount indicated must remain on the account for a minimum period of three months following the request for an extension of the visa. Thereafter, the account must still have a balance in excess of 400,000 baht.
Applicants for visa extensions must also be able to prove that they have the sum of 800,000 baht two months before taking the necessary steps to extend their retirement visa.
The problem for some people is that 800,000 baht will have to provide a security deposit on a bank account based in Thailand for five months and half of this amount will no longer be available thereafter.
The Conditions Required to be Able to Extend the Retirement Visa
In order to be able to extend a retirement visa under the current conditions, a retired person must meet the following conditions:
Be a holder of a non-immigrant visa
Be at least 50 years old
Earn a minimum of 65,000 baht every month; or put 800,000 baht in a bank
Thai bank for 5 months (2 months before and 3 months after the request) and block keep 400,000 baht in the account. The 800,000 baht can also be deposited in a commercial bank in Thailand.
From 1 March 2019, pensioners will have the choice between following the new regulations that will soon be implemented to extend the retirement visa, or switching to the Thailand Elite Visa, which is proving to be less restrictive. In any case, it is quite obvious that retirees are not short of resources and solutions to be able to stay permanently in Thailand and enjoy the wonders that make this magnificent Southeast Asian region so charming.
Q&A Retirement in Thailand : Answers to your main questions
🛂 Is it possible to settle in Thailand permanently?
One may permanently settle in Thailand under the retirement Visa, but there are new formalities that affect the terms in which pensioners extend their retirement.
✅ What are the requirements for one to be able to extend their retirement Visa?
One must:
Be a holder of a non-immigrant visa
Be at least 50 years of age
Either earn a minimum of 65,000 baht every month, or put 800,000 baht in a Thai bank for 5 months (2 months before and 3 months after the request) and block keep 400,000 baht in the account. The 800,000 baht can also be deposited in a commercial bank in Thailand.
👴 I am under 50 years of age. What should I do?
If you'd like to stay for a long period of time in Thailand, there is a special Visa known as the Elite Visa, which allows you to stay for up to 20 years. You may read more about it here.
📝 What do I require in order to apply for a Visa for Thailand?
You would need:
A valid, original passport
Completed Visa application forms
Photos
Residence permit and fees
The Visa Elite: the Ultimate solution?
The Elite Visa, although it has been less mentioned so far, was introduced in 2003. Its purpose is to allow people who wish to stay in Thailand for a longer period of time to benefit from an authorization ranging from 5 to 20 years. The visa is accompanied by a special status that allows expatriates to enjoy certain benefits of their stay in Thailand. The Visa Elite, as its name suggests, offers quality services that vary slightly depending on the type of membership chosen.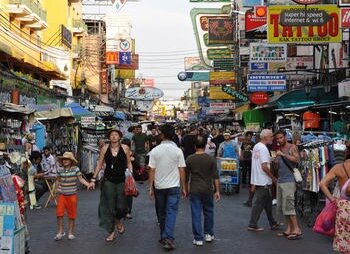 Thailand Easy Access is the cheapest membership with a value of 500,000 baht. The visa obtained is valid for a period of five years with multiple entries to allow the pensioner to move freely within Thailand. By paying a small amount of extra money, it is possible to switch to an individual membership. The visa comes with a luxury service that includes airport services and limousine transportation 24 times in one year.
The Superiority Extension is a long-term membership that includes all the options of Thailand Easy Access, but offers a 5-year visa that can be renewed 3 times to have about 20 years. Membership costs one million baht and adds golf and spa to the VIP services included in the Thailand Elite Easy Access offer such as airport services and limousine transportation.
Individual Membership is available at a cost of 800,000 baht. This offer covers people with whom there are family ties such as children and spouses. All Thailand Elite VIP services are included in the offer with airport services and are transported in limousines 10 times in one year.
How to Apply for a Visa for Thailand
To obtain a visa, you would have to go through the Vietnamese Embassy in France. The file must include your valid original passport, completed visa application forms, photos, residence permit and fees. Contrary to popular belief, applying for a visa for Thailand is not complicated. However, it is imperative to be well prepared and organized so that everything runs smoothly.
Ask for Help With your Retirement Visa
For retired people, dealing with administrative formalities can be a daunting task. Fortunately, they have the opportunity to seek advice and assistance in such situations. There are agencies that handle the preparation of all the necessary paperwork and administrative formalities to enable a person to fully enjoy their retirement in Thailand.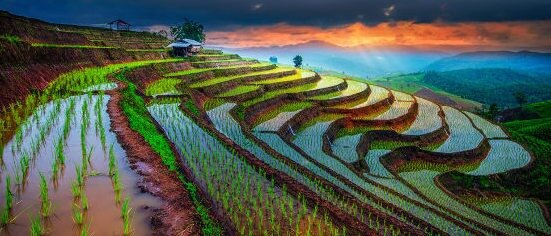 In addition, there are communities of expatriates and tourists accustomed to Thailand that the retiree can contact for expert advice.
How to Enjoy Your Retirement?
As it stands now, the Elite Visa is the best choice to enjoy a full retirement in Thailand. Not only is it pleasant to enjoy the luxury services that go with the offer, but the person using it will also be able to enjoy tourism in Thailand's neighboring countries thanks to the multiple entrances available to them. In this way, the experience of a final retreat in Thailand can become an enriching experience enhanced by discoveries.