More and more expatriates are moving to Cambodia, unable to resist its heavenly beaches and the generous smiles of its population. For everyday life, continuing to use your home country Visa card can be very expensive with the various international transaction fees (a $5 fee per withdrawal). ATMs distribute U.S. dollars when withdrawing with an international card, but only $50 and $100 bills. The US dollar is the second most important currency in Cambodia. It therefore becomes a priority to open a bank account on the spot if you want to stay there for a long enough period of time.
Opening a Bank Account in Cambodia: Why?
When settling in Khmer country, opening an account is not a legal obligation, but it will soon become clear that it is essential. On the one hand, for security reasons, it is strongly discouraged to keep a large amount of cash on hand. This does not only concern Cambodia, because anywhere in the world, the same instructions apply, especially to foreigners who have just settled in a host country. It is important for your safety and that of your money to keep it in the bank.
Practical Question for Money Management
On the other hand, managing your finances can very quickly become complicated without the intervention of a local bank if you move to Cambodia. Between the costs of international transactions, the different service charges specific to local banking companies, the functioning of the banking system, you risk losing yourself. It goes without saying, for all business creation projects in Cambodia, that the opening of a local bank account is an essential step regardless of the size of the company in question.
A Booming Banking System
Cambodia is slowly catching up with the delays it has accumulated in the past. Its economy is growing, and the banking sector has become a very competitive market. The major international financial institutions immediately predicted growth thanks to the development of the tourism, textile, agricultural, construction and real estate sectors. While Cambodia's economy is in a growth phase, the fact that it is a full member of the ASEAN Economic Community is also a major factor. It is therefore very likely that economic growth will continue in the coming years, given the geographical location of this country, which is strategic for import-export trade.
How to Open a Bank Account
Opening a bank account in Cambodia is easy, the documents usually required are a valid passport, a long-stay visa, a proof of residence and a certificate of employment.
After that, the choice of bank is a matter of personal discretion. There are several banks in Cambodia, but what you choose should depend on your own thoughts on rates, interest, service charges.
Click here to get your free e-book dedicated to expats who want to live in Cambodia
The National Bank of Canada Group or ABA Bank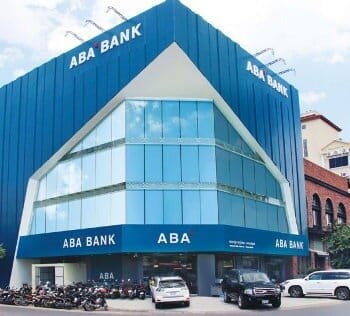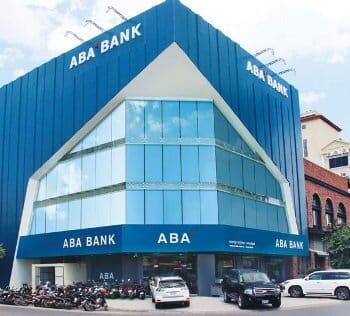 The National Bank of Canada/ ABA Bank is a bank where everyone with a passport can open an account. It has a very good quality of service, and was awarded the Bank of the Year award in 2016 by the business magazine The Banker. It has already been named Best Bank of the Year in Cambodia (still in 2016), but it continues to improve its performance. ABA Bank currently has more than 200,000 customers in the country, with 42 branches.
ANZ Royal Bank is one of the most popular banks among expatriates, with more than a hundred ATMs spread across the country. This bank has 23 branches spread throughout Cambodia. With branches in Phnom Penh, Siem Reap, Poipet, Battambang, Kampong Cham and Sihanoukville, and more. ANZ Bank has installed 127 ATMs.It is a subsidiary of an Australian bank, which offers reasonable rates for international transfers and with an online banking service.. It is very popular with the heads of multinational companies who decide to set up in Cambodia. The documents that will be requested from you when you open an account are: a valid passport and residence permit, an employment contract or a letter signed by the employer certifying that you are his employee, and possibly a proof of residence (a lease contract or an invoice). The minimum deposit when opening an account is $500, and the monthly account maintenance fee is $1. The advantage of this bank is that it offers an online service, so that you can be informed in real time of your banking movements and the offers offered by your bank.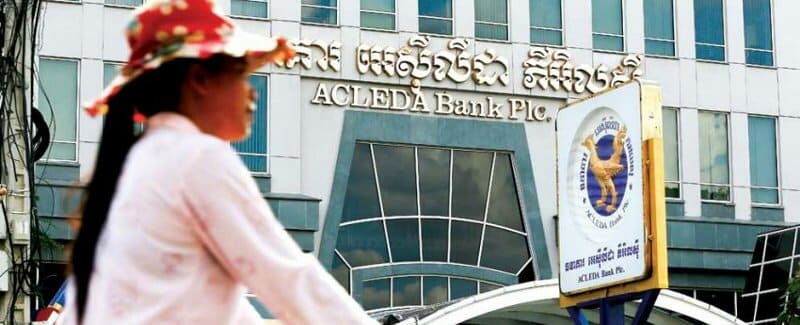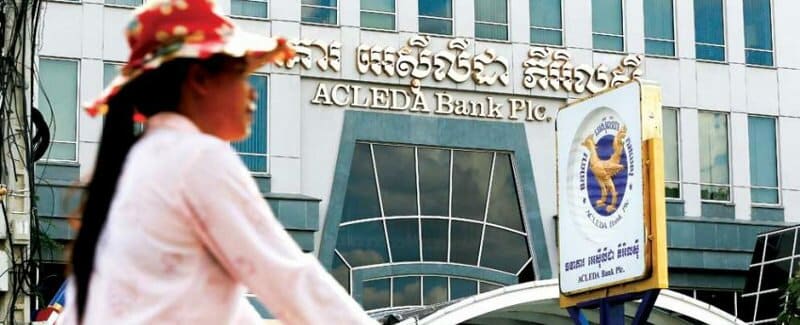 ACLEDA bank is also known to expatriates. It is one of the largest banking brands in Cambodia. Among other things, it makes it easier for its members to pay gas and telephone bills. It also offers mobile banking services and is very easy to open a current account.
The minimum deposit required is $1,000 for a current account. Like most local banks, there is no chequebook but they do provide a credit card.
ACLEDA Bank has more than 203 branches in Cambodia. The required documents are: valid passport, employment contract or proof of income, proof of residence (sometimes this is not required) and a deposit of at least $1,000 at the opening.
Bred Bank is a very new bank, which entered the Cambodian market in 2017. It was launched by a union of one bank of France and one from Lao. This bank has 22 branches at the disposal of its some 30,000 customers. It is the only European bank that is established in Cambodia, a fact that pushes many expatriates to choose this bank in order to find a certain quality of service and a relationship with their bank that they used to have in their country of origin.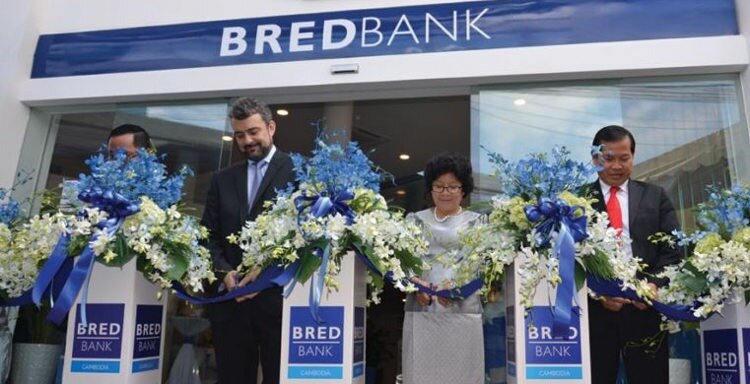 For them, this is reassuring in a way because if for culture and lifestyle the change of scenery is experienced very positively, as far as finances are concerned, there are benchmarks that expatriates prefer to keep and the BRED bank allows them to do so.
Money in Cambodia: USD, Riel or Euro?
These are only examples, as there are still other banking structures in Cambodia whose offers vary more or less from those mentioned. It should be noted that the currency used in Cambodia is the Riel, and $1 is equivalent to around 4000 riels, the second most common currency is the American dollar, but let us know that this is especially valid only in large cities and not in communes far from large cities. Since the ATM usually only dispenses $50 and $100 bills, foreigners often complain about making change. Moreover, in the border regions with Thailand, do not be surprised if the currency used is the Thai Baht: 1 Baht is worth 115 riels.
As for the Euro, although rarely used in Cambodia, it will be very easy for you to make the changes. Beware of black exchange, although the rates are interesting, you risk getting into trouble by dealing with people who do not always have good faith.
With the opening of a local bank account, you will be given the bank card for your account. This way, all your purchases will be made easier, you will be able to pay for restaurants, shops, supermarket shopping without any worries. Bank card charges in Asia, including Cambodia, are subject to an additional fee of 3% of the amount charged.
Card Fees for Expats to Settle and Live in Cambodia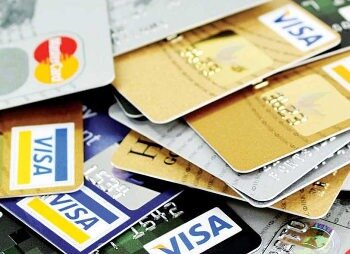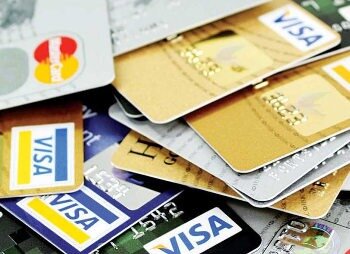 Whatever the reason for staying in Cambodia, whether for study, work, or even if you plan to spend your retirement there, you have understood that the best option available to you to facilitate your daily transactions is to open an account in a local bank. The administrative formalities are not complicated, they have even been simplified to allow everyone without restriction.
As long as you have control over things like how you manage your finances in the simplest way possible, you might as well not take it for granted. As a result, you will be able to focus on your social integration, your company or your studies knowing that your money is safe and that you would not have to pay exorbitant amounts for the various banking operations.
More questions about banking in Cambodia ? Receive your personalized e-book