When you want to send money to Cambodia, you'll find that you are sometimes limited as compared to sending money to other parts of the world. However, this is not anything to worry about as there are still ready alternatives you can use to send money to family and friends in Cambodia. It is good to mention that transferring money to Cambodia is met with high fluctuation in currency exchange rate amid petty crimes, especially in physical cash pickups. This means that the recipient of the transferred cash must always keep a watchful eye.
Current Exchange Rate for Cambodia
But first, before anything, you must learn about the current exchange rates for the Cambodian Riel (KHR), which is around 4060.946841 KHR per US dollar (USD) at this time. This figure may fluctuate depending on the economic state of the country versus the US. However, for the last 90 days, the KHR went up to about 4,068.0005 KHR per USD and bounced down low to about 4,054.9999 KHR per USD. Most of all, the average exchange rate for the same period went to 4,059.4935 KHR per USD.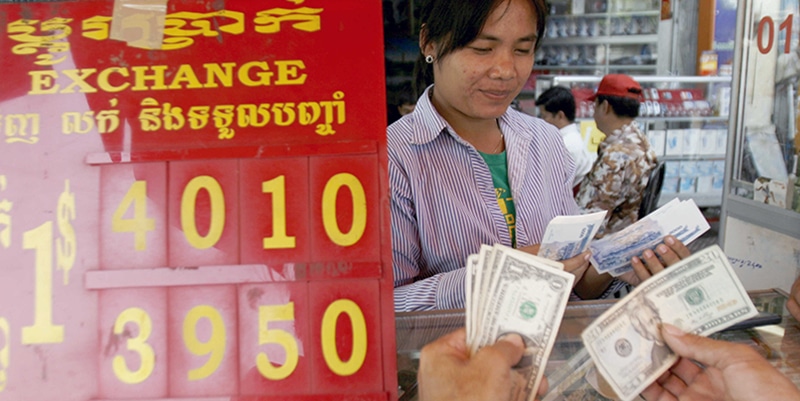 The average vitality rate of the KHR was about 0.83% against the US dollar for about 90 days, which is on the high end, even though it has maintained this position for a month now. Still, it is expected that some fluctuations will be evident over time, especially being in mind the unpredicted events.
Typically, the exchange rate defines the total value of a country's currency versus another country's currency. This is because a strong currency returns more money during an exchange from a country with a weak currency. However, the Cambodian exchange rate is somewhat flexible and can change from time to time. Some of the factors that affect the exchange rate entails economic stability interest rates or inflation. If you understand them, you can keep an eye on them to estimate the value of the currency you intend to exchange.
How to Compare Money Transfer Providers?
Before you can go on with sending money to Cambodia to friends, family, or business associates, you need to carry out a comparison of the available money transfer providers. This will allow you to understand their rates and other details and end up with the best deal in the market.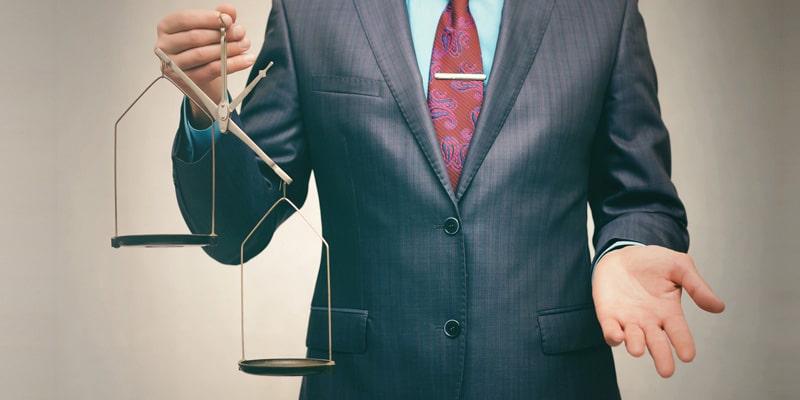 The following are the most crucial factors to use when comparing the money transfer providers in Cambodia:
Exchange rate – Almost every money transfer provider adjust the exchange rate to their advantage. This is how they make profits. Therefore, you must be keen to check and compare the rates they have versus the market rates – particularly bank rates and other transfer services use while trading among themselves. Seek for the slightest margin between them and take advantage of this for personal gain.
Transfer fees – Go out of your way to find whether the transfer provider offers a flat rate fee or a given percentage of the total amount you wish to transfer. Also, find out whether there is a zero fee for large amounts of the transfer.
Payment and delivery alternatives – Some money transfer firms give you a chance to pay with your credit card, especially via the internet, mobile wallet, or app. Some companies will direct you to agents for cash payouts and pickups. Find out the available options for your recipients to receive cash, such as cash pickup points, bank accounts, or mobile wallets. This will help you to send cash conveniently to them.
Money transfer speed – If you want to send money fast or even instantly, there are some companies, such as MoneyGram or Western Union that can facilitate fast cash transfer, mostly in minutes. It may be costly for you at some point. But if you have some more time, you can still get better options with affordable rates or fees, such as independent agents.
Transfer limits – Sending money is mostly pegged on the total amount of money you wish to transfer to your friend. Normally, a large amount of money transferred mostly yield the best exchange rate. This is because many transfer companies encourage the transfer of large amounts of money, in which they place low fees. If you intend to send a low amount of money, you must consider the fees on the exchange rate.
Flexible transfer alternatives – If you are smart enough you can save by requesting the possibility of scheduling transfers beforehand. This will safeguard your transfers against market fluctuations with a forward contract or limit order.
Customer care services – It is important to work with a transfer agent that has working and reliable customer care or support in case you need any help or clarification. Many transfer companies have customer support services, mostly via internet chats, phone call, email, or one on one communication.
Banks versus Money Transfer Providers: Which Alternative is better?
Many people planning to send money to Cambodia find themselves visiting banks to make wire transfers to Cambodia. While this is a great idea, you may get even better exchange rates from other established money transfer companies, who mostly provide even lower fees and quick delivery. At some point, you may not need to leave the comfort of your home.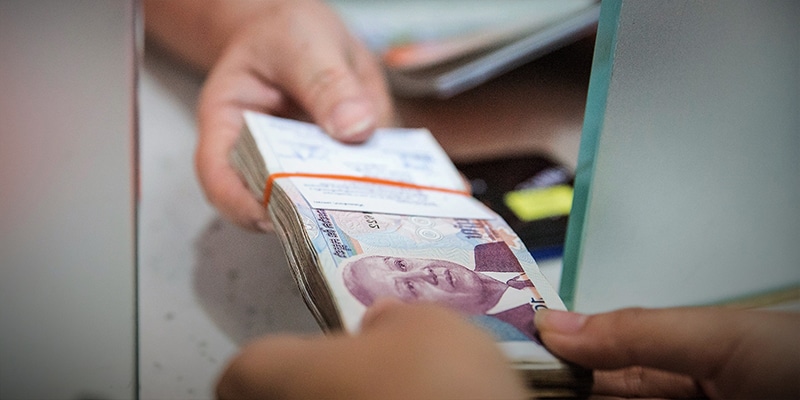 Another factor to consider is that many banks don't always publish their exchange rates. But you may get the exchange rate when you access your online account. Therefore, the secret lies in the fees and exchange rates set out. If you can see a small margin, you can go by your most preferred option.
Money Transfer Providers to Send Money to Cambodia
The next thing to consider is the money transfer provider to choose for your transfer to Cambodia. The most common money transfer providers in Cambodia include MoneyGram, Western Union (WU), Wise (ex Transferwise), and WorldRemit.
MoneyGram
MoneyGram is known for having agencies and offices in almost every city across the world. You will find it at a grocery store next door and many other places around town, including Cambodia.
However, MoneyGram is associated with higher fees and weaker exchange rates as compared to other money transfer companies. Therefore, MoneyGram will be perfect for people sending cash to remote areas.
Western Union
Western Union is highly preferred for people who wish to send money overseas, including Cambodia even if the recipient doesn't have a bank account.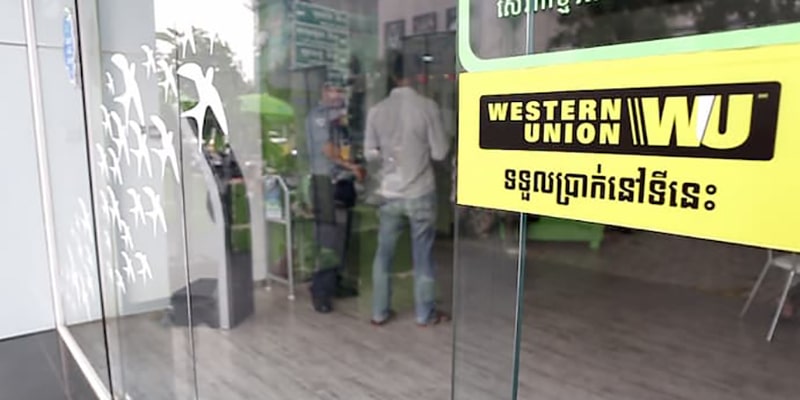 WU is known as the world's largest money transfer company with almost 500000 outlets spread across the world. But, WU has one of the less favorable exchange rates as compared to other small competitors.
Wise (ex Transferwise)
Wise provides its clientele a chance to send cash affordably to almost every part of the world including Cambodia. You are sure of the maximum safety of the transfer as the company offers an easy and convenient verification process.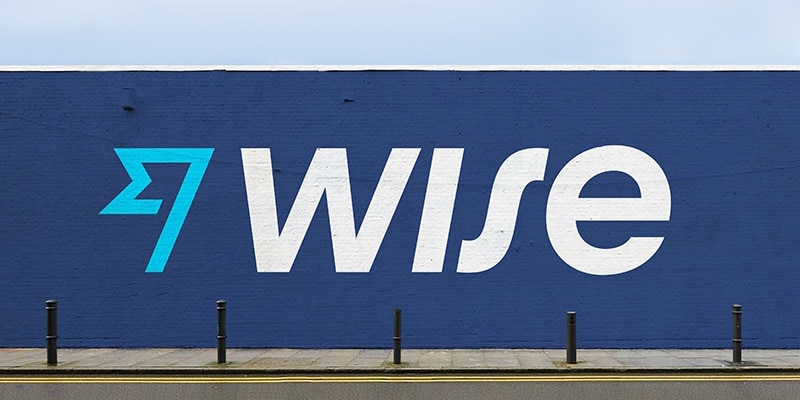 WorldRemit
WorldRemit offers clients a chance to send money to almost 150 countries across the world with maximum safety. It is super easy for you to track your money from the time of sending it to the time your recipient receives it.
Fact Check
What's the Fastest Way to Send Money to Cambodia?
Studies show that the fastest way of sending cash to Cambodia is via WU. WU guarantees that your money will reach the recipient in a matter of minutes. However, you will spend a little bit more but save on time.
What's the Most Affordable way to Send Money to Cambodia?
MoneyGram is believed to be the most affordable way of sending money to Cambodia. MoneyGram offers competitive rates that add up to the high-quality services. However, even as they have low fees, they make it up in low exchange rates.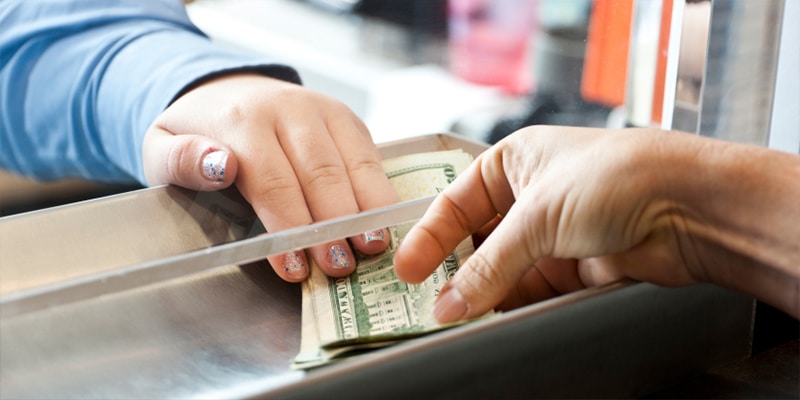 What's the Easiest Way to Send Money to Cambodia?
WU provides the easiest way of sending cash to Cambodia. You have a chance of selecting the best way of sending money that suits you. Your recipient may pick cash at a Western Union agent or mobile wallet.
What's the Best Way to Send Money to Cambodia Overall?
Studies show that WU is the best way overall to send money to loved ones, friends, or business associates in Cambodia. It is a company with a strong global trust and mostly affordable. It is also well rounded and easy for a common person to use. While there are other alternatives, WU takes the day.
Four Steps for Sending Money to Cambodia
If it is your first time sending money to Cambodia, you need to follow the following steps that will get you started:
Account registration: First begin by registering your account with a transfer provider. You will be required to submit your full name, address, ID, contracts, and all the details of your payment and the payment method selected.
Submit all your recipient's contact details and account details if needful.
Indicate the total amount of money you wish to transfer.
Note down any record of transactions or transaction details, such as reference numbers that you will use to keep tabs on the progress of the transfer until your recipient receives the cash.
Quick Tips for Picking up Cash in Cambodia
When receiving cash or picking up cash in Cambodia or other parts of the world, always take these simple safety measures to avoid being a target for thieves:
Plan: Prepare in advance for picking your cash, but knowing business hours and safe times to move around town with the money. Mostly pick cash during the day.
Walk with a friend: Always avoid carrying cash alone as it can be risky. Ask a friend or colleague to come with you to increase your safety.
Deposit cash without delay: After collecting your money, don't walk for long with loose cash. It is far much easy to lose cash through theft or carelessness. Head straight to the bank and deposit it.
Keep the cash hidden: Keep your money well stashed in your wallet or purse before stepping out of your room. Carrying money in the open may make you a target for thieves.