In the context of a project to settle in Cambodia, the question of the cost of living inevitably arises, is this a financially feasible option?
It is said that the cost of living in Cambodia is 38% lower than in France. Those who know life in Cambodia know that life there is not expensive, at least by living simply and without excess. From experience, expatriates who have already lived there there estimate that $500 a month is the minimum cost of living . With $1,000 a month you would be entirely covered with money to spare, and the minimum subsistence would be $400. The Khmer country is therefore very inexpensive.
First, a large part of your budget will go into the rent. However, housing in Cambodia does not cost an exorbitant amount as in other countries, it costs $300 to $500 for a couple. With this amount you will be able to easily find a small villa or fully furnished apartment. Most of these apartments already all the necessary comfort, including an equipped bathroom and hot water, all the kitchen equipment, all the household appliances including a television set, a refrigerator, a washing machine and importantly with the climate in Cambodia, an air conditioner on site.
How Much Money Do You Need to Live and Breathe in Cambodia?
Simply living on $10 a day can be more than enough. Other charges to consider are electricity and water ($50 to $100 (a month?) depending on the size of the home). For households that do not use public transit but have a car, taxes, insurance and fuel expenses must be included. If you use public transit, plan $7 to $15 monthly for the bus depending on the cities and companies. A group taxi (carpooling in another form) seat will cost you $15 . You can also travel by boat, but it is more expensive and more popular with tourists than the people who live there. Typical of the region, there are motorcyclists who sell rides for cheap (about $0.50 to $1).
To get an idea of the prices applied to the market, a kilo of vegetables is about $1, the meat about $15, a cup of coffee costs $0.75 and a dish in a rather chic restaurant will be charged around $15.A dish in a simple restaurant can cost around $5. Food is very cheap and you could save a lot more if you live like the local population, a good meal at the market for $1; Simple, cheap and very good.
Meeting friends at the restaurant won't ruin you either. Beer is not expensive, in most places where prices are considered high a beer does not cost more than $5.
The prices applied in tourist areas such as Phnom Penh, Sihanoukville or Siem Reap may be higher compared to prices outside major cities, much like anywhere in the world where tourism is raging.
Finding Cheap Accommodation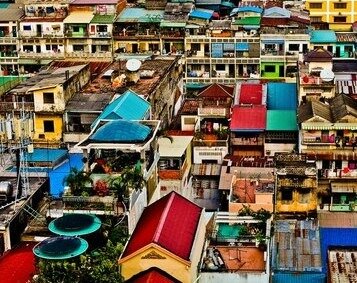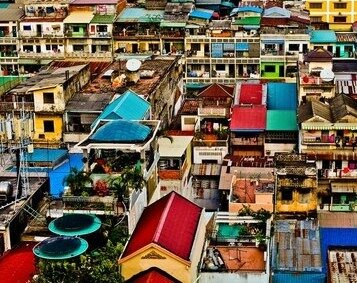 In Cambodia or elsewhere, you should never rush when looking for a future home. Prices are within everyone's reach, but there are places that are more expensive than others. Thisis the case in Phnom Penh, especially for the properties along the river.. If your place of work is in the city it may be to your advantage to buy or rent a little more expensive apartment or condo.,If you live in the city you can travel on foot and avoid additional costs in your transportation expenses.
Nevertheless, if you are looking for peace and quiet, you can go further away from the city, choosing a less touristy place, and in this case the cost of living will really be more affordable, but you will have to allocate an additional budget for transport, possibly an investment for the purchase of a vehicle or scooter, the price of fuel, insurance to be able to drive, and the cost of maintaining your vehicle.
In Siem Reap for example, the price of real estate is lower than in Phnom Penh, with $600 a month you would already have the possibility to rent a villa with a swimming pool, because it is a smaller city and still not very crowded by tourists.
Cambodia is one of the Asian countries referred to as "cheap". The cost of living is relatively low, but so is the purchasing power of the population. Efforts to rebuild are gradually bearing fruit in this country recovering from a very busy history. Settling there is also part of its reconstruction, taking part in its economic emergence.
Click here to get your free guide to help you moving to Cambodia
Inflation, Prices and Development of the Country to Forecast the Budget
The Cambodian economy, however, seems to have found the right formula for sustainable growth through export development. Over the past seven years, Cambodia's GDP has grown by an average of 7% per year.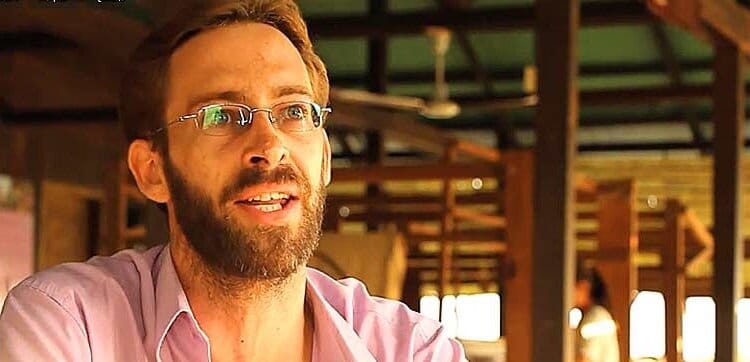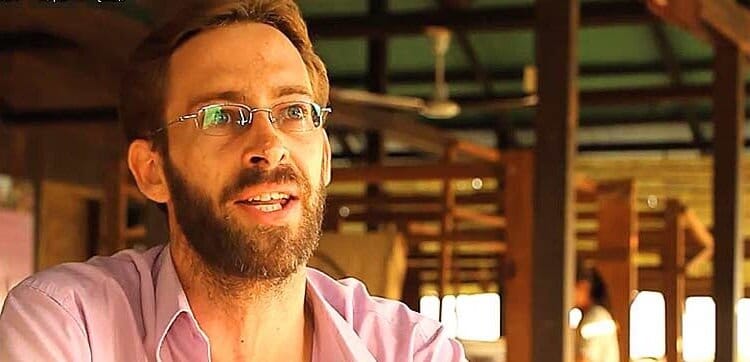 The estimates above are flexible according to individual lifestyles. To better understand life in Cambodia, and how its population lives, it is important to remember that a Cambodian earns on average $73 per month, if we consider a monthly budget of $1,000 this is already what they earn in several months of work. Foreigners often shock each other because of a very common attitude of the local population to try to bargain, to extract the slightest little Riel. It is true that in principle this can be somewhat less irritating, they are on the lookout for the slightest small deal to win in surplus. This could be understood in the context of the country, these people tend to think that you have more money, without totally realizing that you are certainly earning more, but your needs and your cost of living are just as high. The cost of living is much lower than in Europe or elsewhere in Cambodia, which attracts many people to settle there
Needs and Prices: Food, Western Habits
The needs Expats are used to back home tend to cost more in Cambodia because of the cost of importing. Based on the same principle, some institutions may apply a foreign rate versus a local rate.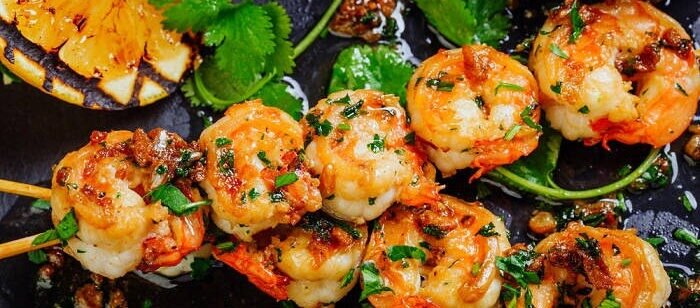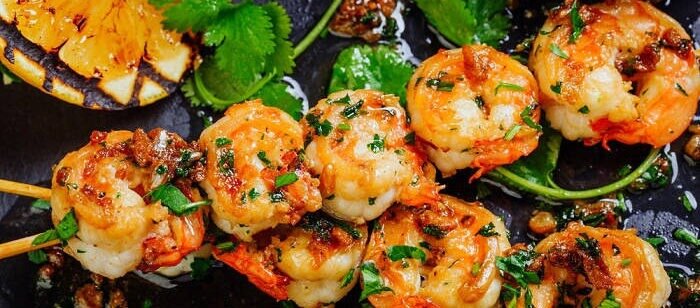 Fair tourism still has a way to go in Cambodia, but most of the time foreigners also understand the country's context, and do not necessarily feel scammed. You can make a good living from your Western pension, or from your salary as an expatriate worker in Cambodia. You can lead a peaceful and comfortable life with your income. The important thing to know is that a change of country is accompanied by a whole host of other changes. The word adapt may not be any more appropriate than the word discover and adopt. Most people who are reckless enough to leave everything in their country of origin and settle in a South-East Asian country where everything is different would have prepared themselves in advance, knowing that they will have to make concessions on certain purchasing and lifestyle habits. They will also have to adopt to local habits., Above all, that the transition will not always be easy both physically and mentally, but it will be worth it for the new experience.
Get a copy of our book for expats in Cambodia if you have more questions