There are a lot of job opportunities in Cambodia. As the country is booming, more and more companies are created every year, requiring more workers. There are jobs to be filled in all areas. However, lovers of Cambodia should know some additional information before booking their ticket to go there, as the recruitment of foreign workers is governed by certain conditions under Cambodian law.
Through this article you will be enlightened on the legislation, approaches, and market sector that is currently recruiting in Cambodia, in order to implement your career guidance projects in the Kingdom of Wonders. Don't worry, you won't be the first or the last to want to broaden your horizons.
Hello, my name is Guillaume and I am an expat in South East Asia. I spend most of my time between Vietnam, Cambodia and Thailand and I can assure you that work opportunities 🤑 are important in this region when you know how to find them.

I first arrived there as an intern and step by step I had different jobs and positions in different countries allowing me to settle down here permanently. As I have experience on all the countries in this region, I'm going to share with you what I know about working in Cambodia 🇰🇭 but also my recommendations if you want to come and settle in this region for several years: Cambodia is probably not the ideal country you should target for long-term work opportunities 🚀.
Especially in Cambodia, there are already many foreign workers who have been able to find their way in a country totally different from their country of origin and who have even been able to find professional fulfilment. The most important thing is to find a position that matches your qualifications, but above all, that you enjoy doing. Doing what we love is what motivates everyone;, that's how we can evolve the most. And if it turns out that what you like is in Cambodia, don't hesitate.
How to Work in Cambodia
There are no specific requirements to come to Cambodia to work. If you speak Khmer it would be a real advantage in your job search, but it is not mandatory. If you can speak English you must be able to do it well.

Apply to the various local companies, make spontaneous applications, but also to increase your chances keep an eye on the platforms for connecting job seekers and employers. In job search processes, the Internet and social networks are relevant tools. For most European nationals, there is the European Chamber of Commerce and Industry (Eurocham) which can provide valuable assistance in the process. You could also count on other expatriates and their knowledge to guide you. Word of mouth is still part of everyday life in Cambodia, so you could get a job if your family and friends keep you informed about the different offers that others are talking about.
Some expats starts their career overseas by becoming an English teacher in Cambodia. Others will get some experience by working from 6 months to one year and doing an Internship or volunteering in Cambodia. The goal of these temporary jobs is to get familiar with the culture, learning the language and build a strong network of expatriates and Khmer around you.
Q&A – Finding a Job and Working in Cambodia ?
🇰🇭 Do I have to speak Khmer to work in Cambodia?
Not at all. If you do not speak Khmer – the official language of Cambodia, it will be absolutely possible to find a job in an English-speaking environment. Starting from innovative startups, and ending with large international corporations, Cambodia has it all.
💥 Is it easy to find a job in Cambodia?
If you are looking for a seasonal position, internship or a short-term job, then Cambodia is a perfect place for you to bring some variety to your work routine. However, I would not recommend choosing Cambodia as a place to build your career in for years to come. We will present you at the bottom of the article which destination has the most opportunities in the region since the economy is booming and the presence of foreign companies is much more important which considerably increases your chances of finding work in South East Asia.
📝 Do I need any documents to start working in Cambodia?
Yes. Prior to your arrival, you will need to obtain a worker visa to enter the country. After that, your employer will work on issuing your work permit and foreign worker's booklet. The latter one along with you visa has to be renewed every year at an additional fee, so make sure you don't forget to do that in a timely manner. It is also possible to arrive on a short-term visa: tourism or business for a few months and then to take the necessary steps on the spot to approach companies and find a job opportunity.
🤔 Can any foreigner work in Cambodia?
Yes. According to the Cambodian law, a national of any country can seek a job in Cambodia if they have obtained all necessary documentation and meet the local requirements. The procedures in terms of work permits, long-term residence permits and health insurance are part of the package of proposals made when you find a job. It is not legal to work in Cambodia on a tourist visa, so you can always be put on a trial basis for a few weeks and then switch to a work contract so as not to be worried.
🤑 Will I get a higher salary than local Cambodians?
As a rule, expats get higher salaries than Cambodian citizens. As a foreign worker, your salary can be up to 15 times higher than an average Cambodian's one. Thus, you can be sure that you will afford a good living as an expat in this exciting country. Don't be too greedy about your salary expectations if an employer asks you to do so: whether you are junior or senior in a position, it is not uncommon to start at a salary well below what you could expect in your home country but you will generally have much more responsibility. Once you have proven yourself, asking for an increase of 30 to 50% per year for the first few years is possible if the company is happy with the work you do.
🇻🇳 Best country to work in Asia ?
Cambodia in terms of GDP and dynamism remains well below Vietnam. If you plan to expatriate for several years or possibly to bounce back after a first experience (internship, volunteer work, VIE) on a stable job opportunity, we invite you to consider Vietnam rather than Cambodia. Cambodia remains a country which is excellent to live in for one to two years and which presents, thanks notably to Chinese investments, many opportunities for Asian (Singapore, Taïwan, Hong Kong) companies. However, if you are looking for opportunities for foreign companies, Vietnam will present more attractiveness and opportunities for western people seeking employment in South East Asia. We invite you to read further down the page and consult our advice on the best destination in Asia to find work.
Things to Know About Employment in Cambodia
Cambodian legislation allows you to work 48 to 60 hours a week. The average salary is $150 to $300 per month for low-skilled workers, about $600 for a technician contract, and over $1,000 for jobs requiring specific specialization. It should be noted that these are the salaries of expatriates, as the average salary of a typical Cambodian is $73 per month. So you will live well on your salary, especially since life is not expensive in the Khmer country.
Want to work in Cambodia ? Download our e-book to plan your moving abroad
The Sectors and Industries that Recruit
The areas that need people the most and hire the most are textiles, agriculture, construction and of course tourism. Cambodia is looking for high skill in these sectors. The level of competence of an executive or a senior manager would be very much sought after among experienced expatriates because this is rare in this country.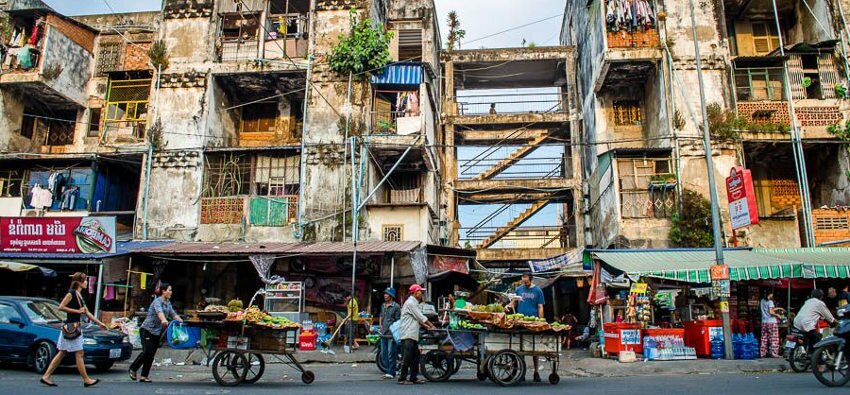 There are many professional opportunities, but education is also very popular with foreigners. There are several language centers in the country, and many expatriates teach there, especially English, but there are also other centers that offer another language. It is easy to find a job in this field, there is a high demand and not enough people among the local population. Diploma or experience requirements are dependent on the centers. In local companies, they also hire expatriates to give courses and train their staff. There, if you speak the language fluently, you may be able to get hired.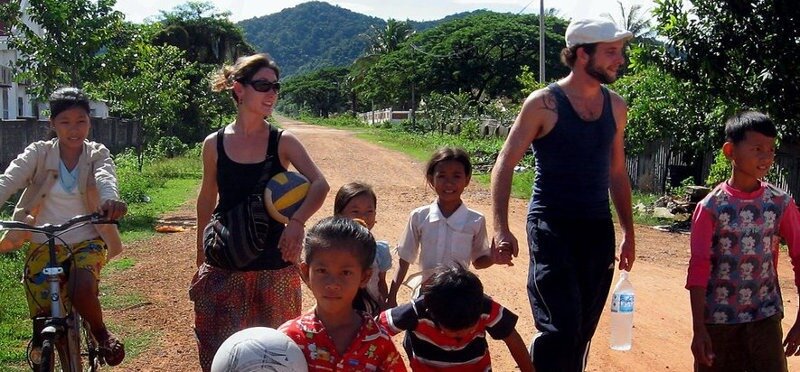 The private sector recruits a lot of expatriates. Be aware that this sector is currently experiencing great growth. There are many investors, private companies and start-ups are on the lookout for all the skills in accordance with their activities. Non-governmental organizations (NGOs) also attract many foreign workers, many work for development in Cambodia, and are funded by significant donors such as the World Bank or the United Nations. If you have a soul for humanitarian work this field is for you. You will be able to put your skills to work for the humanitarian project in Cambodia, which, despite its progress, is still one of the countries where poverty is growing.
Work Permit for Expatriates
In Cambodia, in addition to the work permit, there is a foreign worker's booklet. Both documents are issued by the Ministry of Labor. You must obtain a worker visa (generally a 12-month visa that must be renewed every year), then with your future employer you start the process of obtaining the work permit and the foreign worker residence card.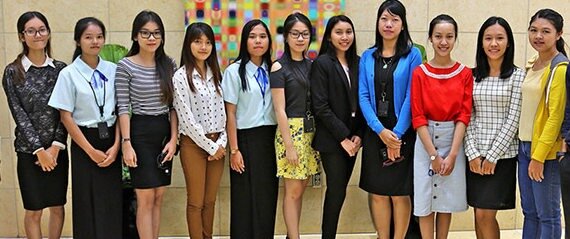 A foreign worker's booklet is only valid for one year. It must also be renewed every year. The fee associated with this work permit and foreign worker booklet application process is around $100. The renewal will take place every year between January and March, you would have the possibility to do it on the Internet on the website of the Ministry of Labor, in the section dedicated to foreign workers (with an additional cost of $33). In addition to these documents, you will be asked to do a medical check-up, which will cost an additional $25.
Legislation and Labor law in Cambodia
Cambodia's legislation allows all nationals of other countries to work, provided they have legally returned to the country, have all the necessary documents and skills to be able to work, and are not carrying contagious diseases.. It is possible to request the visa in advance from the competent authorities in each country, but it is also possible to do so upon arrival at the airport in Cambodia. Do not hesitate to check back when you arrive as legislation evolves and updates are regularly made; at the risk of being punished.
Career opportunities in Cambodia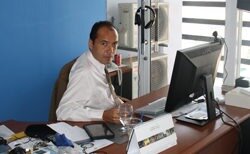 Need to broaden your horizons? Looking for sunshine all year round? Tired of the sub work-sleep routine? Consider expatriation, and especially doing so in Cambodia.. Burn-out will have no place in your daily life, which will be spiced with the flavors of Southeast Asia. Meeting other adventurers who have made the same journey as you, learning a new language, a new culture and a new way of life awaits. In Cambodia, not only will you give an international dimension to your career, but you will also live better because the cost of living is lower. Certainly, the needs will not be the same as in Europe and elsewhere in the major cities of already well developed countries. The the most important thing is to adopt the wealth that this country has to offer you. The Cambodian people will open your eyes to what is essential and what is superfluous, they will teach you to recognize the true values of things, relationships and time. And although you will occasionally feel the burden of distance and miss your family and loved ones, you will quickly refocus on the essentials. Some will stay for months, years, a life, and then others will soon get homesick. In any case, coming to Cambodia to work is an experience to be done once in a lifetime, you will come back anyway: rich in experience and rich in memories. Keep an eye on the jobs you can or cannot do on the spot, stay up to date on the regulations in force, know how to take advantage of the opportunities that are knocking at your door, and flourish in your choice for expatriation, you have certainly made a good choice. Nothing that could be told to you in advance to prepare yourself will be exhaustive. You will have surprises and discoveries, nevertheless, the previous experiences of expatriates in Cambodia and the advice given here would have given you an idea of what to expect.. There are many professional opportunities in Cambodia, whatever your level of education and fields of competence, you can participate in the emergence of the Khmer country.
More questions about life in Cambodia ? Receive your personalized e-book
🤔 Is Cambodia the perfect destination to find a job?
For my part, my choice was Vietnam and this is why I invite you to learn more about the countries of South East Asia. Even if Cambodia is a nice country to live in, it remains small and the job opportunities are still low when compared to its neighbour Vietnam. Vietnam has many factories and is a major player in computer subcontracting, which allows many foreigners to recruit both Vietnamese and foreigners. There are many outlets and opportunities to make a career in Vietnam or even to develop a business or use the highly qualified workforce to set up a sourcing company or IT subcontracting. Vietnam's GDP being ten times larger than Cambodia's, it is THE country in South East Asia that offers the most job and career opportunities for expatriates.