As the labor market becomes more and more competitive, it is no longer enough to have diplomas or general work experience. Many people who are on the labor market are at this stage. Nowadays, you need a plus value, something that allows you to stand out from the increasingly tough competition. Among the ways to give yourself more added value to your CV is doing an internship abroad. Cambodia is one of the countries that is attracting more and more young people. Its economy is growing rapidly and donors are interested in investment in several areas. The process of creating companies is easy, allowing as many people as possible to carry out projects, whether they are large or small. The more companies there are, the more opportunities there will be for apprentices and young people looking for an internship.


As you know, giving an international dimension to your career begins with building a network. Attendance at international clubs opens the doors to this kind of networking, and is the best way to integrate into an international society.
A human experience : Internship in South East Asia
An internship in Cambodia will be more than an apprenticeship, it means going to the other side of the world and meeting another culture, adopting a new lifestyle. If immersion in Cambodia has not been difficult for the many foreigners who are already there, it is because of its welcoming population that knows how to put the people of the world at ease. You have to build a life around your internship if you come to Cambodia. You have to eat well, and Asian cuisine has been adored by many. Whether you have a large or small budget for food, you will be able to eat enough food to fill you up.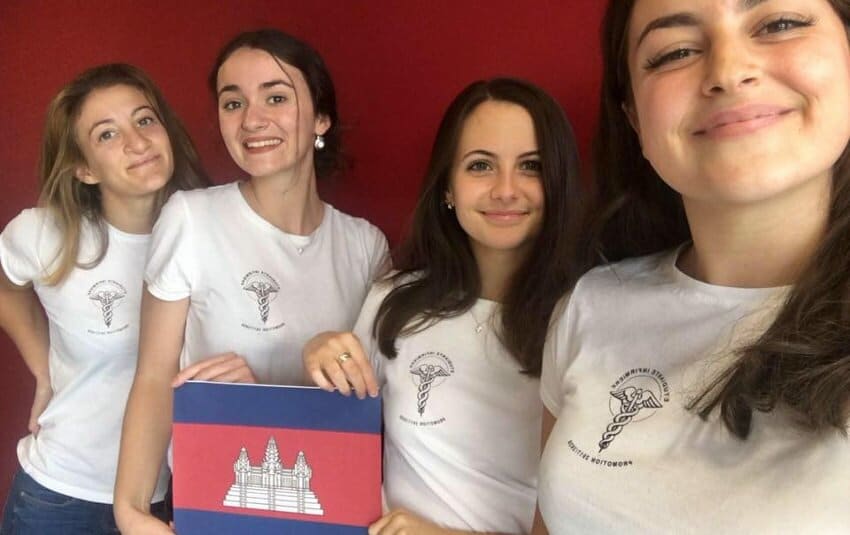 Trainees often do not have as many resources as people who are already on a fixed-term or permanent employment contract. They are on the lookout for any good plan to save, but in Cambodia, even with an unpaid internship, it is easy to get by financially as long as you don't overdo it. With your internship you can always find a small job to cover your expenses. Whether it is rent, various charges such as gas and electricity, food or transport expenses, everything is cheaper in Cambodia than in France or any other European country. The values of the Euro prevail over the local Riel, if you have small savings, you could even live off them and not have to take up a small job. By sharing the daily life of the Khmers during the internship, you will realize that it takes little to be happy. They live very simply. They are not yet contaminated by the mentality of materialism. For them, tradition must not lose its place in the country's development. Certainly, Cambodia is a booming country, but the Khmers are still very attached to their tradition, which creates a very beautiful and harmonious blend in their culture.
Administrative Procedures for Doing an Internship in Cambodia
The Kingdom of the Khmers requires each trainee to apply for a business visa beforehand on the dates scheduled for their internship. This visa may vary in duration, but does not exceed 12 months, and can be renewed for a period of 3 to 12 months. Of course, it is necessary to think about renewal before the expiry of the current visa. The renewals will be carried out within the Department for Foreigners, at the Ministry of the Interior. Initial stays can be up to 30 days. Obtaining a visa is also subject to the presentation of proof of the internship, such as a work agreement or a mission order. Please note that the number of foreigners in a company in Cambodia, according to their current law, must not exceed 10% of the total number of employees.
Which city to Find an Internship In
It is always easier to dig on the side of seaside resorts, the different restaurants, hotel complexes. However, travel agencies and tour operators are large in numbers and still need more human resources. Nevertheless, all sectors are likely to hire: the agricultural sector is important and sustains the economy, the industrial sector is in an incredible development dynamic. According to your expectations, opportunities that are consistent with your career path surely exist in Cambodia, whether it is an observation internship where you will be immersed in the world of a company to learn about its activities and internal organizations; or a short-term internship (from 1 to 3 months) where you will be able to be put in a real situation like all employees in the company; or finally a long-stay internship for those who are for example preparing for their master's degree or those young graduates who are looking for professional experience to be able to support themselves. The majority of internship opportunities are in the capital, however, it is possible to find internships in rural areas for health or education.
Growth Sectors That Recruit Trainees
Among the potential sectors for an internship are tourism, education, human rights, medicine, and also IT (web development or web design).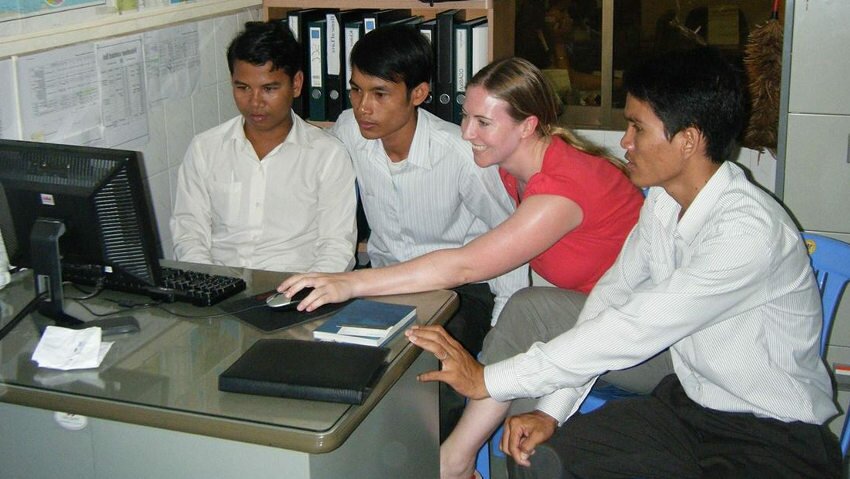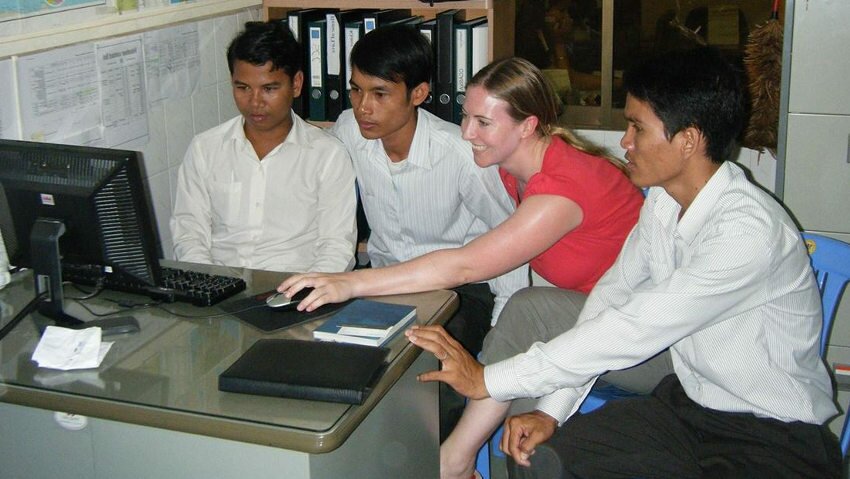 You could be guided by the expatriates who are already there. There is already a growing community of expatriates from all walks of life in Cambodia.
The Budget Needed to Live in Cambodia
With a budget of 500 euros per month, you could live correctly, of course without overdoing it. You will be able to rent a comfortable, furnished and correctly located studio with a budget of 150 euros (a month?). For transport to Phnom Penh, Sihanoukville, Siem Reap the tuk tuk is a cheap way to get around.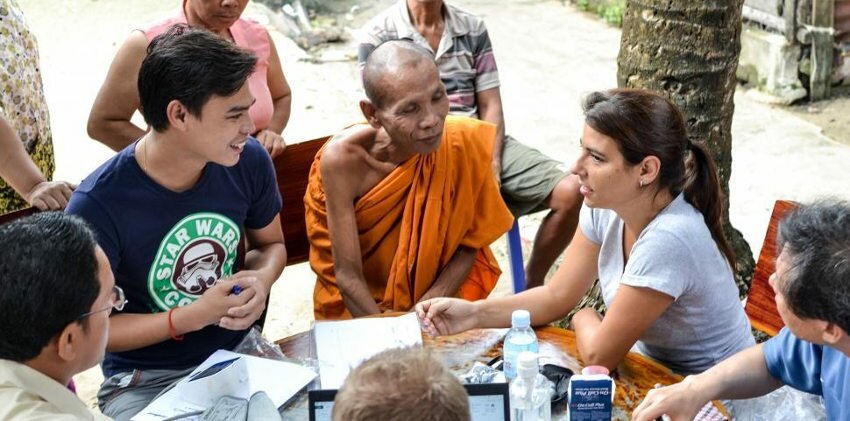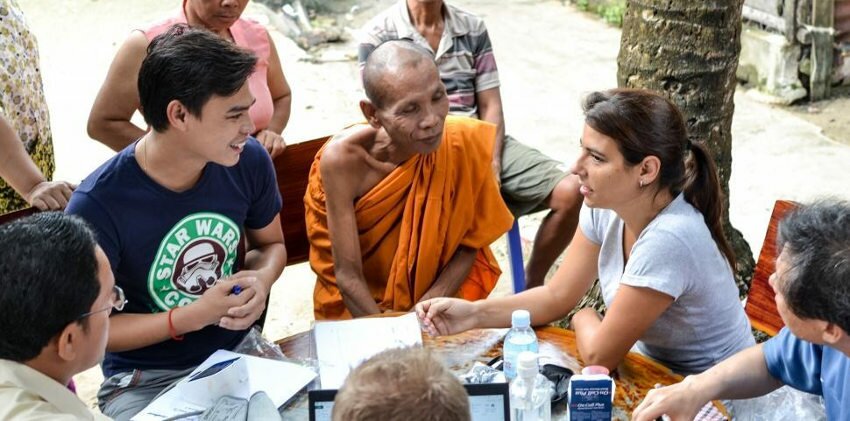 An internship abroad is the best way to test your professional interest in a field, to confront your ambitions with the realities of the profession, to learn different ways of working, and to learn from the mentors' experiences. If you choose to do an internship in Cambodia, you will be able to evolve in a multicultural environment, and since companies are broadening their horizons and setting up more and more in South-East Asian countries, experience in Cambodia will be a major asset for you. You will be able to forge links with great professionals in your field- not just.
Internship opportunities in Cambodia are influenced by the general evolution of the world of work. There are positions that are newly created due to the evolution of technology, especially in the IT field.. Sharp profiles are sought out because there is no senior manager, engineer or doctor on site. The same applies to finance and education-related professions, where many government and non-governmental projects take interns to strengthen teams. Be aware that some jobs cannot be carried out by a foreigner in the Kingdom of the Khmers. Remember to check that you have the right to apply before committing yourself to a project to do an internship in Cambodia. This will prevent you from being deeply disappointed.
Internship and Employment: Opportunities for Expatriates
Once you have completed your internship, you will have increased your chances of joining the company that trained you and you are likely to be hired given the need for human resources (especially a need for qualified personnel) in Cambodia. If, however, you do not get an employment contract, you have already boosted your CV through your internship. This will be considered by potential future employers who will see your resume. You will also have acquired a large number of non-technical skills, relationships with others, adaptation to difference, the ability to transform diversity into strength, and the willingness to learn even from people who are less qualified than oneself. This kind of enrichment lasts a lifetime, changing the way you work with others. If you have succeeded in reinventing yourself in Cambodia, you will be able to do it again in any other country.