At the end of your study or for a few months during your school or university training, the logical step would be to gain work experience! However, students may not have the material to tackle the professional world, so students often choose to do internships. Thus, internships in companies become opportunities to apply the knowledge acquired during the training. It enables students to take the first steps in their sector of activity and to adapt to the professional environment. As the internship happens to be a key factor in obtaining an interesting job later on, students are obliged to carefully choose where they should do their internship so that it has the greatest impact on the CV. So, to stay in France or go to Vietnam, what would be the best option?
Because we received so many requests from students asking us help and looking for a first job or internship in Vietnam, we have created the online training "7 Days to Find a Job in Vietnam". This is a step-by-step video program to help you finding an internship of first job in Vietnam.

In this article, we are sharing with you some information to introduce you how you can proceed. But keep in mind that we have created a tailor-made method to help you to finding your dream internship or first job in Vietnam. The details about this training can be found in the end of this page.
The Constraints of an Internship Abroad

Many people praise the merits of doing an internship in Vietnam! However, it should not be forgotten that this comes with a whole lot of constraints for the student. The decision to do an internship abroad must be the result of careful consideration, taking into account all the negative aspects of the issue so as not to go off track.
It should not be forgotten that students who want to do an internship abroad are required to understand and speak fluently (in some cases) the language of the destination country. Indeed, the trainee must be operational from the outset and it is not up to the recruiting company to teach him or her the language of the country. Therefore, it is important to have an acceptable level of understanding in the language from your destination country in order to be able to be recruited and to communicate easily with colleagues once they are there.
When doing an internship, remuneration can vary depending on the company, country and skills. First of all, an internship should be seen as an opportunity to gain experience.
It should always be kept in mind that the purpose of an internship is to switch the student to the professional world. The trainee is therefore subject to the same conditions as workers (work obligations and working hours). Being thousands of kilometres from home is therefore not synonymous with holidays. And the 40 hours work week is there to remind you of that!
Want to find an internship in Vietnam ? Download our step-by-step e-book
An Internship Gives you Advantages!
An internship in Vietnam can be considered an opportunity if you know how to use it well. The very fact of having completed an internship abroad implies that you have international experience in a particular field and a solid knowledge of a foreign language. In short, writing in your CV that you have already completed an internship abroad is significant to recruiters in the future.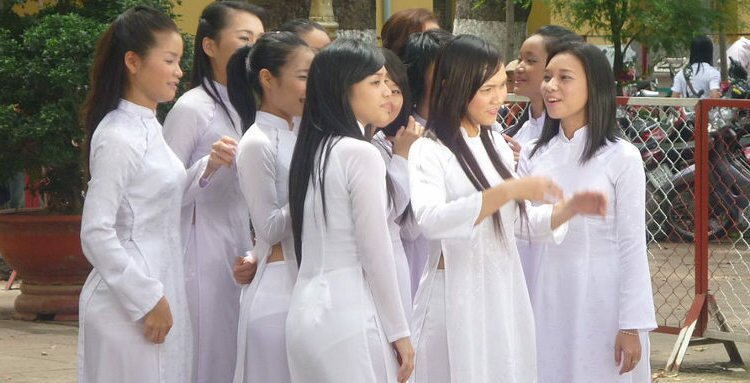 A student who has been able to do an internship abroad tells recruiters of their ability to step outside their comfort zone. The ability to start from scratch on all levels and to adapt for professional development is an asset that is not only beneficial for the student, but highly appreciated by companies.
International experience is a valuable asset for companies seeking to expand their market abroad.
Working in a foreign country also allows you to discover new things and visit interesting places in the country during your free time.
By living abroad for months or years, students detach themselves from their families to gain maturity and autonomy. They also set goals and make decisions for themselves.
Do an Internship Abroad to Better Respond to the Labour Market
It should be noted that the labour market is increasingly demanding in France. It is therefore important to have a profile that stands out from the others if you want to be recruited. It was recognised that people who have completed an internship abroad are more open-minded and have a broad perspective, not to mention a high capacity for adaptation, autonomy and the ability to evolve.
International experience indicates that the student who interned abroad is ready for the tasks that will be assigned to him/her in his/her new company, including globalization.
Finding an internship abroad, how to do it?
It is obvious that by weighing the pros and cons, it is very beneficial to do an internship abroad. However, it is not always easy to find an internship that suits your skills. Generally, students turn to agencies and associations that offer to connect students with companies that can receive them as interns. Sometimes these agencies have partners in foreign countries, but there is always a downside, such as very high follow-up rates and in some cases scams. It is therefore advisable to turn to specialized professionals to avoid any unpleasant surprises.

It should be noted that there are administrative formalities to be taken into account depending on the country of destination. In some cases, it would be better to be prepared to pay a fee and have the visa application, insurance and other costs paid by a specialized body in the field. In the best case, the student gets an internship from the institution where he or she is studying and everything goes smoothly.
FAQ : Answers to the most asked-questions about internship in 2020
💥 Sectors thriving in Vietnam in 2020 ?
Whatever your school or experience is, know that many Vietnamese or international companies based in Vietnam are looking every year to recruit interns to join their teams. Sectors such as computer science, business services, marketing, sales, hospitality, education. Try to get in touch with former students of your school who have had experience in Vietnam or expatriates already working in the fields you are targeting.
🇻🇳 List of internships in Vietnam for foreigners
Many job boards are displaying the jobs and internships available today. You can have a look to Vietnamworks, Careerlink, Careerbuilder, but most of companies use their own websites, social networks or seek to recruit among their own network. This is why we highly recommend you to get in directly with people working in Vietnam to be aware of opportunities and internship offers.
💰 Internship salary in Vietnam: how much does an intern earn ?
An intern working in Vietnam can expect to receive from $400 to $600 as a monthly salary. In general, this is enough to pay for living expenses and accommodation. Some companies cover lunch, health insurance and visa fees. These last points are criteria to be discussed with your future employer. A bonus or settling-in assistance are elements that you can put on the table when negotiating the internship package.
🚀 Step-by-step method to find an internship in 7 days
To help young students all over the world get their internship in Vietnam, we have designed an action-oriented program that you can follow to succeed in your internship seeking in Vietnam. You will be granted the access to :
The private list of companies that are currently recruiting trainees with the same profile as yours
The proven method created by a foreign head-hunter based in Vietnam to learn how to get in touch with decision-maker in your field and avoid the mistakes most of students are doing while applying for internships in Vietnam.
To learn more about the program, follow the link "7 days to find a job in Vietnam".
Click here to discover the method "7 days to find a job in Vietnam"
Internet, the Partner for Those Looking for an Internship
With a little research, it is possible to find interesting internships on the web. Some of the sites that are essential for students stand out from the crow. Some of these sites are excellent to have on hand to increase the chances of doing an internship with a foreign company :
1. Jobteaser
Platforms that aim to lead young students to the professional world are not uncommon on the web. Jobteaser is the ideal companion for internship applicants who do not yet have any knowledge of the procedures to be followed. This translates into advice on how to conduct successful recruitment interviews and propose job offers adapted to the skills of each individual. The site is mainly aimed at students who would like to leave France for countries such as Spain, Germany, the United Kingdom, Italy, Belgium, the Netherlands, Luxembourg and Switzerland on the European continent. For those who would like to go to Asia, there is always the option of China and to Vietnam.
2. Carreer Builder
This is an address for all young students should know. Career Builder makes it easier to find a company that suits everyone's needs. The site is an essential interface in the professional world. It presents young students with the opportunity to have a list of international companies that need staff.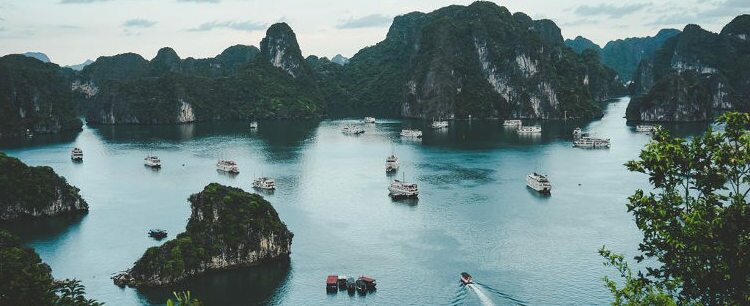 There are hundreds of internships. The offers are very diversified; the French market is certainly the most accessible, there are many possibilities for profiles coming from Europe (so UK), Australia, United States and other countries. Sometimes, offers are offered to stay in Vietnam for a long time.
3. Wizbii
Presented in the form of a social network dedicated to those who are interested in the professional world, the site is a delight for students and those who have just finished their studies. By providing young graduates with everything they may need to develop, the site contributes to the development of entrepreneurship and access to employment for young people. Internships, work-study work, student work, and many offers await interested people in the United States, the Netherlands, Spain, Italy and Great Britain. Of course, internship opportunities in Asia and Vietnam are also to be considered.
4. Vietnamwork
Thanks to a large list of job offers in Vietnam, the site is mainly aimed at experienced employees who are interested in coming to work and living in Vietnam. At the same time, young people will be able to take advantage of the advice offered by professionals to guide their careers.

The internships offered are in the fields of finance, marketing, human resources, management, and the paramedical field.
5. Tackling the American business community with Jobstreet
As the leader in its field in Vietnam, this site is open to all students and job seekers worldwide (preferable if you speak English, French or Vietnamese). It is a must when it comes to finding a professional occupation in Vietnam. It helps young students in engineering, medicine, marketing and finance. There are many employment and internship contracts every month. In addition, professional experience in France or abroad is always highly appreciated by Vietnamese recruiters. If you can also justify a mission abroad via an internship, employment in Asia, you will stand out from the crowd compared to other candidates.
6. ITViec
For those who are looking for a job in the IT sector, this site is one of the best references that exists. Young students will be able to choose from many employers, who they will want to contact. All you have to do is register and prepare your CV to be ready to find suitable internships and jobs. Given the hundreds of offers on the site, its reputation among students wishing to work in an IT environment in Vietnam is well-established. This is an example of a specific site that you will need to consult depending on your field of expertise and the sector of activity targeted.
7. Use Social Networks to Find an Internship
In a world where everything is more and more dynamic, the use of social networks to access information is quite natural. This is even more evident when we see groups forming and recruiters approaching potential candidates through social networks.

Facebook : to connect with expats
Facebook's greatest advantage lies first and foremost in the number of its user base. This greatly increases the chances of finding a good internship. There are many groups where students exchange the ads they discover on the web and even share some tips. Some groups are even managed by organizations that use them the opportunity to discover new talents who will join their company. To find groups that have interesting offers, simply search for communities with the keywords: internship, foreign, employment, jobs, abroad; and derivatives of these keywords. Once used for work, Facebook can become a very effective network to find internships in Vietnam. For example, you can follow the events of embassies, chambers of commerce and industry to find events that bring together people and potential recruiters looking for candidates.
LinkedIn : to find your next colleagues
LinkedIn is the most complete network of professionals to find an internship in Vietnam. It allows you to connect people from all over the world: you will therefore have no trouble contacting a Frenchman working for a Vietnamese company and asking him if they are looking to recruit. There are about 400 million people on the network and all of them are only looking for professional development. Thus, there is no shortage of internships, work-study jobs and contracts with opportunities to go abroad. It would therefore be enough to address the right people and companies to have a chance. To do this, the LinkedIn search engine is powerful and allows you to get in touch with anyone and send them a message. If you are in the sales sector, look for "sales vietnam" and then filter the French profiles to find the rare gem.
Twitter : to grow your network
Social networks should be chosen according to interests. Those interested in the world of journalism, marketing and communication will of course be delighted to see how fast the Twitter network can convey information. It should be noted that some professionals only use Twitter and do not use any other means to communicate that they offer international internships. It would therefore be important not to rule out this possibility!
Zalo and Line : Made in Vietnam
Zalo is a very popular social network. If you meet locals, they will quickly ask you for your Zalo instead of Facebook. It is also used to search for information so you can go there to share that you are looking for a job. Although this social network is not dedicated to the professional world or job seekers, you can use it to ask your Vietnamese friends to relay your CV and thus reach potential recruiters.
🚀 7 days to find a job in Vietnam
Finding an internship while being a student is not easy. You don't really know what to do, how to proceed because there are not a lot of information available to guide you. We have created a proven method to support you finding your first job or internship in Vietnam.
Even if you are facing challenges or difficulties today, the training will help you to overcome them and assist you through :
How can you find the list of companies that are recruiting looking for and hiring trainees?
How to present your CV, approach recruiters if you are still a student without a diploma or a inexperienced?
How to avoid the BIG mistakes most of the foreigners are doing while applying for job that RUIN their chances of getting an interview?
If your goal is to find an internship, a first job or even if you plan to come to Vietnam just for a few months, you'll find out how to maximize your chances of getting interviews. So many students do not know what to do, are doing mistakes and do not manage to contact the right people. Those challenges usually ruin their chances of finding the intership they are dreaming about.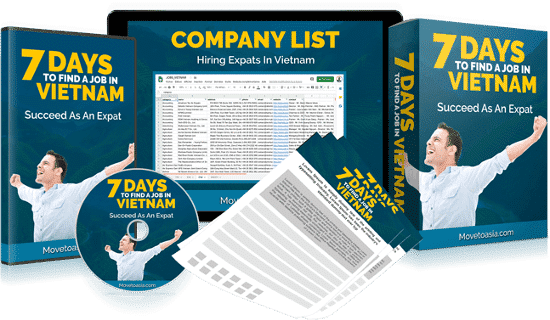 The training is created by a foreign headhunter based in Ho Chi Minh City and specialized in the recruitment of expatriates for foreign and vietnamese companies in Vietnam. This proven method is practical 💪 and designed as a roadmap to follow that will lead to find the internship or first job you are targeting.
Click here to discover the training "7 days to Find a Job in Vietnam"