With its popularity as one of the fastest growing regions in Asia, Cambodia promises a huge fortune as investors and tourists visit the country in their numbers for holidays and business vacations. As a country with the promise of being the second Singapore, investing in Cambodia is a thing of choice for many who wish to take up opportunities in Cambodia and maintain a pool position before the rest of the world shifts it directions there.
There is no doubt that the world is looking at Cambodia as investors and property developers, had started placing their attention on the country as a choice location.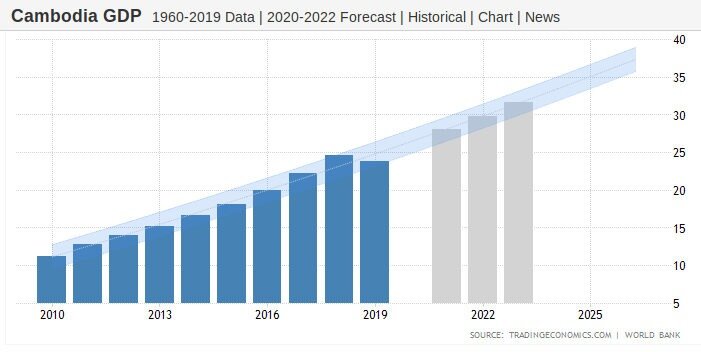 Getting a fair share of the cake at this stage is a fair desire. However, to secure your investments and to ensure you get returns from your real estate investments in Cambodia, it is important that your choice is guided with diligence and prudence.
🚨 Like any high-growth country, there are many mistakes that beginner investors make. They can literally ruin their chances of making a profit and sometimes even get you into very sneaky scams. That's why it's important to be well prepared.

In this guide, we would like to share with you all the things to keep in mind to make your real estate investment a success 🚀.
This page will guide you on how you can invest in real estate in Cambodia as a foreigner, highlighting the options available to you and also advising on the best option to choose for your real estate investment in Cambodia. So let's start with a popular question that bothers every mind, Can a foreigner own land in Cambodia?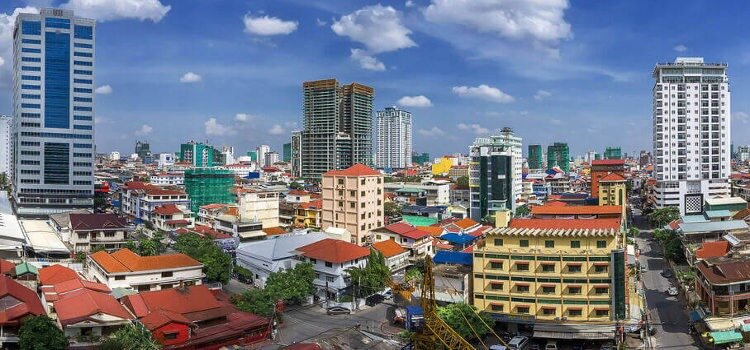 This article is written to digest some concept you should consider and how best to invest in real estate in Cambodia which is risk free and can guarantee your gains on the long run. Let's start with how you should invest in real estate in Cambodia.
What is the best way of investing in real estate in Cambodia?
Owning a strata-title had proven to be one of the best ways of investing in real estate in Cambodia, strata titles involve owning units of condominiums and this is approved by the government. It is easy and comes with huge profit returns!
Invest in condominiums
Rightly so, invest in condominiums. While the law in Cambodia prohibits the ownership of land by foreigners, investment in condominium is approved by the government and this is the law.
Investments in condominiums had also improved lately in Cambodia and comes with massive profit returns for investors, the law permits foreigners to own 70% of condominiums and also prohibits foreigners from owning the ground floors, with a massive 70% you can make good returns on your real estate investment in Cambodia.
Invest in choice cities
The goal of every business is to make returns, profit is the basic language of every business so invest in choice locations in Cambodia if you are out to make returns from your investment.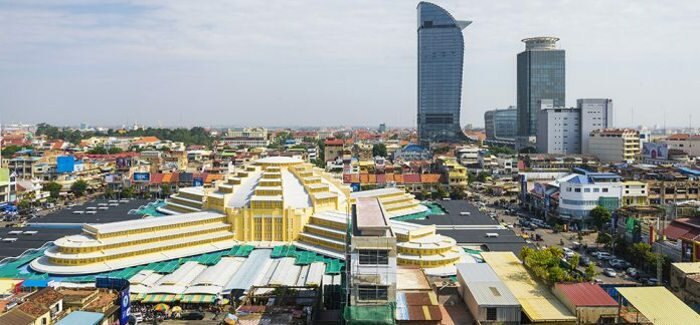 Tourist locations such: as Siem Reap, Sihanoukville, Kampot and Phnom Penh the capital of Cambodia are areas that attracts millions of tourists from all over the world and at every time, having your condominiums in these cities will give you an opportunity to make returns on your investment, much more than when your real estates investments are located in other parts of the Cambodia.
Go with trusted developers
This point is one that is very important and should be considered before buying properties in Cambodia, while the country is fast developing. It is best that your investments are done using a developer who has had reasonable year's of experience in the real industry sector of the country.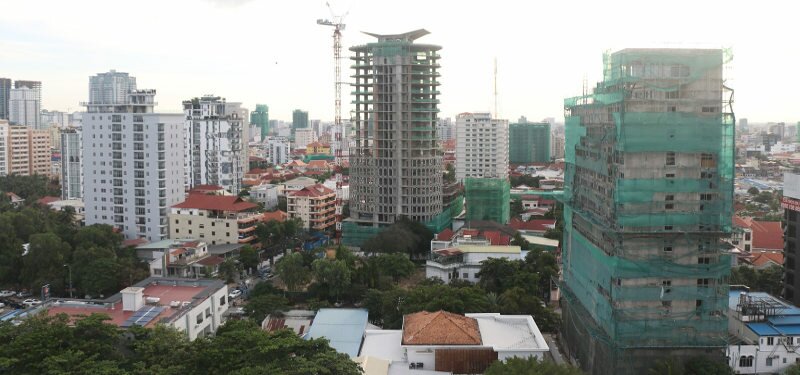 This comes with seasoned benefits one of which is: the security of your investment, choosing a reputable and trusted developer for your property allows you the opportunity to sleep, as your investments are secured and safe. In a fast developing country, losing your investments is possible when you don't go with a trusted and reputable estate agency that is out there to protect its corporate name and image.
Have security in mind
This is another essential point you have to consider before buying a property in Cambodia. It is important that you have security as one of the things you look out for, ensure before you buy properties that they have well built gates and comes with security as an advantage, than having a property that is just exposed out there. Your property can be easily attacked and destroyed when exposed, by criminals and bandits. So ensure you have security as one of your priorities.
Consider the returns on investment
Real estate investment comes with a 5-7% gross return which is higher than what is obtainable in most places, which makes Cambodia a choice location for real estate investment. So you have to consider this return, if it suits your expectation then Cambodia is the perfect location for your investment. But where it doesn't suit you, then you will have to change your investment location.
Q&A : Is Cambodia a good place to invest ?
📈 Cambodia is undervalued from most investors
Cambodia is known for its sizzling cuisine, steamy jungle, and sassy beaches. Many people, who have ventured in Cambodia, have proven that it is a magical country with charming yet sights to see, especially the colliding cities.
But did you know that Cambodia has one of the fastest-growing economies in the whole of Southeast Asia with profound rental yield and capital development? This and many more make Cambodia one of the most preferred places to invest in real estate.
🔢 Return on investment for long term investors
Buying a home or a rental property in Cambodia is an investment of a lifetime. Studies show that anyone purchasing a home in Cambodia is bound to experience a lot more emotional happiness than financial splendor. You are sure of high returns on investment faster and hassle-free.
💰 Risk-rewards : each investment should be planned
But even before you choose to invest in Cambodia, you need to know the steps of acquiring property, especially as a foreigner, such as land, a title deed, risks involved, and the best steps to follow to achieve positive business outcomes. In this article, we are providing the best set-up to be in good standing, foresee risks and take preliminary actions to keep your investment last for the long run.
🏡 Buy Land in Cambodia : Nominee, Company, Leasehold ?
A foreigner cannot own directly lands in Cambodia so the main solution is to go through a nominee. This set-up comes with some risks, it is common to read in the press some attempts of going against the owners. So relying on a legit lawyer dealing with the exacts agreements is important for the long run.
Why foreigners should invest in Cambodia ?
Foreigners can invest in Cambodia, based on its welcoming property ownership regulations that have seen a high rise in the number of foreign investors in the country. In as much as Cambodia is doing what its neighboring countries are doing when it comes to attracting foreign investors, Cambodia is seen to top the charts. However, Cambodia is giving foreigners a chance to access freehold ownership of strata-titled properties, particularly condos.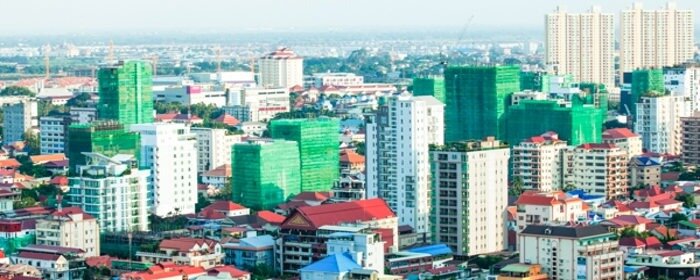 Cambodia is known to grow exponentially, coming second to Myanmar in Southeast Asia. In particular, the reason for the fast-growth rate of Cambodia is founded on the rise in the level of Foreign Direct Investment (FDI). This country has, for many years, now focused on boosting its economy by attracting thousands of investors from other countries, who have ventured in different industries, particularly the real estate industry that is known to flourish. So many business people, who choose to invest in the real estate of Cambodia, are literally running to the bank in permanent smiles.
But the question is: Why is Cambodia attracting many foreign investors? Here's why…
No visa restrictions
Acquiring a visa in Cambodia is pretty easy. For example, a tourist visa is free for about 14 to 30 days as pegged on your nationality. Foreigners have a chance to enjoy a work visa (EB) that ranges from 3 months, six months to twelve months. You are also lucky because any travel agency in the country can help you to process your travel visa on the go.
If you are a non-Asian, you can acquire a regular 30-day visa right at the airport and any land borders. You don't need to provide any documentation as it is with many countries, thus making it very easy to gain entry into the country in the first place.

As a foreign investor, by showing proof of employment, you can acquire your work visa without frittering away your time and money. Moreover, any foreigner with a work visa is legally eligible for an EB visa.
If you wish to retire in Cambodia and make some investments in the real estate industry, you can get a 6or 12months ER visa that is also available in any of your preferred travel agency. You only need to show proof of income from your home country.
No currency differentiation
Cambodia is the only Asian country that allows you to transact with USD, making the country a hub for many foreign investors from European countries. USD is used along with the local currency and money in Cambodia that is referred to as Khmer Riel, but approximately over 80% of all business transactions in Cambodia rely on USD. This is because it is much more stable and dependable.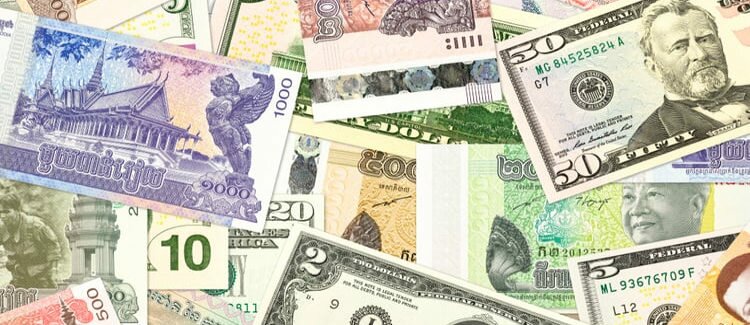 You can buy and sell property in Cambodia by using USD, thus getting rid of the rather arduous exchange rates that affect the management of businesses in many developing countries overseas.
Most of all, the cost of living in Cambodia is low, including the price of commodities, thus making it easy for you to live and work in this charming country. Equally, you will enjoy investing in the ever-thriving real estate industry and stand a chance to reap big.
No need to change citizenship
In many countries overseas, you must be a citizen to acquire permanent citizenship, and much more join the real estate industry. Some countries, such as Malaysia, you are allowed to make limited investments in the real estate industry.
On the other hand, in Cambodia, you can enter the real estate industry without needing to change your citizenship. As a foreigner, you can purchase property in Cambodia through a nominee where about 51% of the property is put under the name of a Cambodian national and the remaining under your name. But for security purposes, you can enter into a Mortgage agreement, which bars any nominee from selling off or transferring your property to someone else, including making changes to the property.
As a foreigner, you have the right to lease your property in Cambodia for 50 years or more, as long as you have a legal lease agreement. This gives you a great opportunity to make money out of your property even as you engage in other business ventures in the country or back at home.
Most of all, as a foreigner, you are eligible for owning any company of your choice and enjoy 100% ownership. You will not face any trade restrictions, and you can even set prices based on your terms without any limitations. You can as well send your earnings back to your home country without any limitations.
Investor-friendly laws
As a foreign investor in Cambodia, you can create a company under the Qualified Institutional Placement (QIP) and enjoy tax exemptions or unique tax depreciation. This tax depreciation is approximately 40% of the production cost.

You will also be eligible for a 3-year tax holiday, which begins immediately you acquired your Final Registration Certificate. However, you must also register with the Council for Development of Cambodia. Even upon finishing the 3-year tax holiday, you will be granted another 3-year priority period of tax exemption based on the kind of business and invested capital.
You will also receive exceptional support and assistance from government officials under the Special Economic Zones (SEZs). You can also access an extra budget for infrastructure and public works.
Work with young and enthusiastic workforce
Cambodia is known for a high population of young and passionate people, who can be a great source of human resources for your company or business. If you seek to set up a company in Cambodia, you are sure of getting fresh minds to work with that is rebuilding the Cambodian economy in great stride.
Countries such as Japan are witnessing a slowdown in their economic growth rate, owing to the high numbers of the aging workforce. They are forced to recruit workers from neighboring countries, including Cambodia.
Land ownership in Cambodia for foreigners
Article 16 of the amended law on investment in Cambodia, prohibits the ownership of land by foreigners. As only citizens and Cambodia entities can own land in Cambodia, these entities are companies. While this is the rule as stated in the act, there are still other ways through which a foreigner can own properties in Cambodia and this will be explained briefly.
How to own real estate properties in Cambodia as a foreigner ?
They are four ways through which a foreigner can invest in real estate properties in Cambodia and this are:
Through a Cambodia company
while the law prohibits foreigners from owning land in Cambodia, it is lawful for a company to own a land and a foreigner can easily set up a company for the soul purpose of owning and investing in the real estate sector of Cambodia.

However, this law comes with restrictions, a foreigner is not permitted to own more than 49% of the shares of the company, meaning you must form the company with Cambodia nationals. Risk associated with this type of investment in real estate in Cambodia is that, you may be robbed off your money and investment if the nationals entrusted with the formation of the company are not trustworthy as they own 51 of the shares.
Through Leasehold
Leasehold is one of the ways a foreigner can invest in real estate in Cambodia, through this medium the foreigner can enter into a lease agreement with a citizen of Cambodia and can become the owner of the period, for the period that the lease is granted. The period for grant of lease ranges from 15-50years, with the maximum period pegged at 50years for individual land owners and 40years if the lease is from the government. Due diligence is however required of the buyer, if the lease is from an individual as search must be made to determine the title of the land and property, to avoid fraud.
Citizenship
A foreigner can easily decide to live in Cambodia for seven years and be qualified to become a citizen of the country, this comes with the right to own properties and lands in Cambodian. The qualification is subject to the approval of the president, as the foreigner must prove to have proficiency in Khmer. Similarly, one can become a citizen of Cambodia by making a donation to the country or by investing heavily in Cambodia.
Through a nominee of Cambodia
This system entails you acquire land and properties through a citizen of Cambodia, while this system might look easy it is also the simplest way to get money out of your hand. As the nominee can decide to buy the properties in their name and you cannot do so much about it, this is because this form of owning properties had been abolished by the government.
Is it Risky to Buy Land under a Cambodian Nominee?
Many foreign investors choose to acquire land with the help of Cambodian nominees, which entails signing a trust agreement with a citizen of Cambodia. In this case, the local grants you complete rights and control of the parcel of land.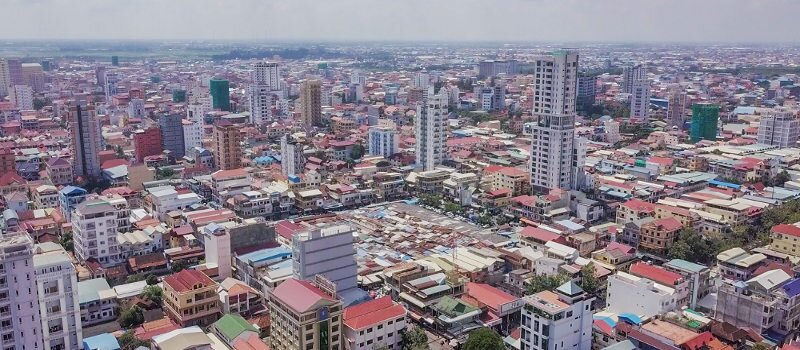 But many foreigners keep asking whether it is safe or risky to buy parcels of land with the help of a Cambodian citizen. Is it risky? Well, there could be some risks.
First and foremost, this form of acquiring land in Cambodia as a foreigner is enshrined in the government laws of Cambodia. The Cambodian government reserves the right to confiscate your land, but only if you flout the set investment laws of the country as well as other regulatory measures. You have to abide by the rules to ensure that you can continue enjoying the privileges set forth for acquiring land in Cambodia and doing business with it even further.
Risk-rewards and how to be protected
The Cambodian government will always check on your practices to ensure that they are within the parameters of the laws of the land.
Still, you may face instances where the nominee attempts to go against you in terms of the ownership of the land. This is why it is advisable to vet your nominee first before engaging in any form of agreement or business. It is also crucial to ensure that your agreement is watertight to avoid any misadventure in the future.
Conclusion : Is investing in Cambodia a good or bad idea?
Investing in real estate is desirable when you are all in for it, and the choice of Cambodia as an investment location is a great one with the returns that are accruable from rents on properties comparing to other location across south east asian countries and even the world. Before deciding on investing in Cambodia you must decide on certain things that will guide you through your decision making, and a combination of the listed items on this article can guide your choice.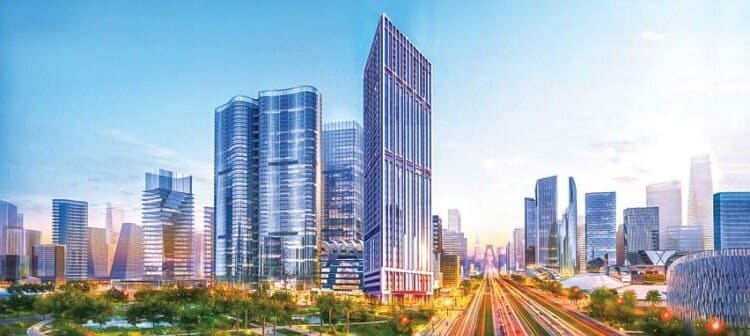 Investing in real estates can be a smart thing to do as an investment plan and a perfect way of putting money aside, in a bid to stay safe you must look at the various ways through which you can own land and properties in Cambodia, each has its advantages and must be considered before a conclusion is made. Ensuring you have the best returns from your investment and also a fulfilled time with your investment.
There is more than one reason why you should consider investing in the real estate of Cambodia. Cambodia offers plentiful of colonial townscapes and cities that you can in every year. Surprisingly, not many investors have tapped the budding gems of the real estate industry in this country hitherto. Many new roads and improved communication and transport ways are giving rise to a lot of unexplored business opportunities.
Every economic signal in Cambodia is showing that the real estate industry and property markets are on an upward trend. The few investors, who arrived in Cambodia ere long, have a lot to push the boat out, especially with the rising flow of revenue from the real estate industry.
It could be understandably intimidating for first-time investors in Cambodia, especially with some risks along the lines, but the bubbling return on investments is worth the effort.