Vietnam is known for its rich and well-developed forests that serve the production of over $10 billion annually. The country exports million tons of wood overseas to the ready consumer market. Notably, a large percentage of the wood items from Vietnam are bamboo, rattan, handicrafts, straws and related products.
Vietnam is one of the leading wood processing countries and this industry is growing tremendously, especially with a focus on bamboo production, handicraft furniture, rattan accessories, and straws. This has led to the growth and development of the furniture industry of Vietnam that is tapping from the rising demand for furniture products manufactured in Vietnam.
🌏 Our sourcing agency, located in Ho Chi Minh City, provided for dozens of foreign clients reliable sources for rattan, bamboo, and handicraft products in Vietnam. Depending on each product specification, we will contact our network of manufacturers, wholesalers, and suppliers or search for new ones depending on the requirements 🚀.

🔍 Once we receive a detailed brief of product search, we can allocate some resources within a few days to start searching some factories. We also provide due diligence, quality control or act on your behalf to visit manufacturers. If you have any need in finding rattan, bamboo, or handicraft manufacturers, please reach out to us. We would be happy to study your product specifications, MOQ and sourcing plan, and support you to find the right manufacturers 🤝.
Looking for Made in Vietnam products ? Contact us.
Bamboo and Rattan Products Represent 3% of Global Market Share
Vietnam is known to have almost more than 1000 bamboo rattan handicraft villages that add up to about 24 percent of the total number of handicraft villages in the entire country. At this point, millions of bamboo and rattan products are being exported daily to over 130 countries globally. Vietnam gets an average export revenue of almost US$200 million annually. This accounts for about 14% of the entire export value of handicraft items in Vietnam.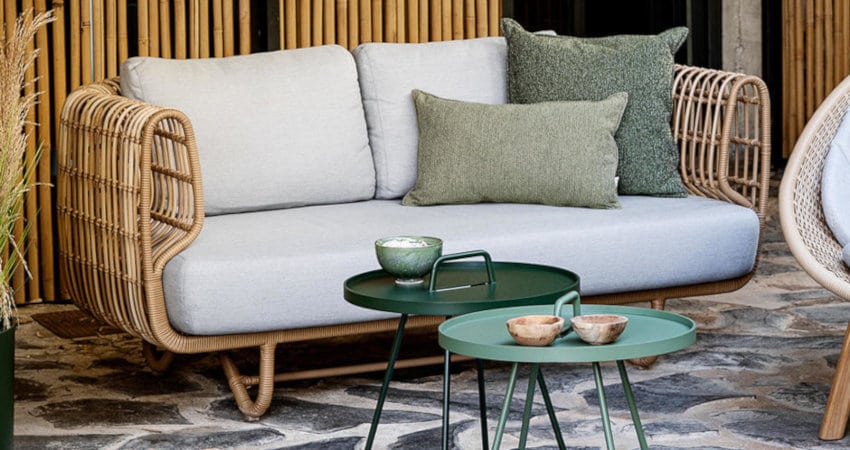 The Ministry of Finance in Vietnam reports that the entire export value of rattan and bamboo products amounts to about US$230.16 million as of November 2020. Vietnam continues to report even positive growth of the export of rattan, plastic-free straws, and bamboo products for furniture or accessories to many countries in Europe, including the US and Japan. And Vietnam is continuing to experience a rising trend in the number of business investors in the wood and bamboo processing industry.
Even though there is a perceptible rise in the rate of exportation of rattan and bamboo products, Vietnam remains a small market share in the global market. Statistical reports show that the global market share of Vietnamese rattan and bamboo products is about 3.37%. Vietnam's primary market for rattan and bamboo products is in the US that accounts for about 20%, while Japan amounting to about 16% of the entire export value. Optimists suggest that the percentage appears to be promising bearing in mind the continued development and expansion of the industry amid continued investments.
Need for Speedy Development of the Bamboo and Rattan Industry
The question is why the rattan and bamboo industry of Vietnam failing to develop fast. Experts suggest that Vietnam's craft and the textile industry lacks a clear sustainable development strategy, particularly targeting the rattan and bamboo industry. Equally, it is established that many policies set in the growth and development of bamboo, rattan, handicrafts or straws are not realistic enough. Moreover, these policies are not in line with the present output. At the same time, factors, such as conflicts, divisions, monotony in designs, and lack of use of innovative technologies are giving many Vietnamese investors of bamboo and rattan, difficulties competing on a global scale. On the same note, the sheer lack of capital, weak markets, and poor access to raw materials have subjected many bamboo and rattan producers to an unfeasible rate.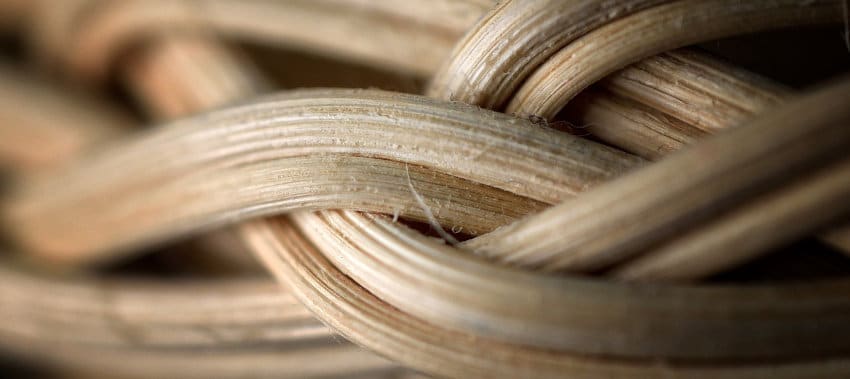 This problem has continued to baffle many industry leaders and experts alike, with many stating that the low level of supply is worrying. This is impeding the development of the rattan and bamboo industry. For example, the primary source of supplies for Hanoi's rattan and bamboo producers originate in the Northern provinces and central region of Vietnam. On the other hand, a small number of supplies are imported from overseas. At the same time, the supply of raw materials in Vietnam has been for the longest time now carried out via small-scale roads, which translate into small-scale production levels. In the end, Vietnam continues to fluctuate the production output, delaying delivering times of rattan or bamboo products, supplying of low quantity of the products, or delivering products of poor quality. This is the reason why the industry is affected, notably when companies place large orders. This explains why many companies have had to stop their exports because they have reached a gridlock in the path of finding a stable supply of raw materials.
To improve on the export levels of rattan and bamboo products, industry experts claim that there is a need to introduce effective development strategies in the entire industry. On top of this, the entire system should work together, starting with the craft villages, entrepreneurs, state agencies, and the management team to create comprehensive solutions to the long-drawn problems facing the entire industry. Some of the solutions may be based on creating effective material areas, constructing effective treatment locations, and preserving systems for raw materials and innovative product designs. This will help the craft entrepreneurs and investors to compete with other global competitors.

From a business perspective, creating effective strategies to develop the market, finding new markets in the place of traditional markets, for example, the US or Japan is one of the most fundamental factors to consider to save the rattan and bamboo industry. In line with this, investors and entrepreneurs in the rattan and bamboo industry must explore every market keenly to help diversify the products to meet the ever-changing consumer needs and tastes.
This also includes introducing more sophisticated and innovative product lines that help conserve the environment, for example, the biodegradable straws that reduce the carbon footprint significantly.
While the growth of the rattan and bamboo industry is based on the perspective of the strong financial integration with the global economy in the present day, many believe that when the Free Trade Agreement (FTA) is endorsed, there will be the removal of the tariff barriers, and at the same time, there will be an increase in the non-tariff barriers. Nonetheless, the rattan and the bamboo industry need to focus a lot more on boosting the quality of finished products, particularly within the country.
Bamboo Straws of Vietnam taking the 'Going Green Debate' a Notch Higher
In as much as Vietnam is moving slowly in the development of the bamboo and rattan industry, a lot of progress is already being witnessed in the bamboo straws, which is making a big impact on the environmental awareness debate – going green. These bamboo straws may not be recyclable, considering that bamboo cannot be recycled. However, it is biodegradable.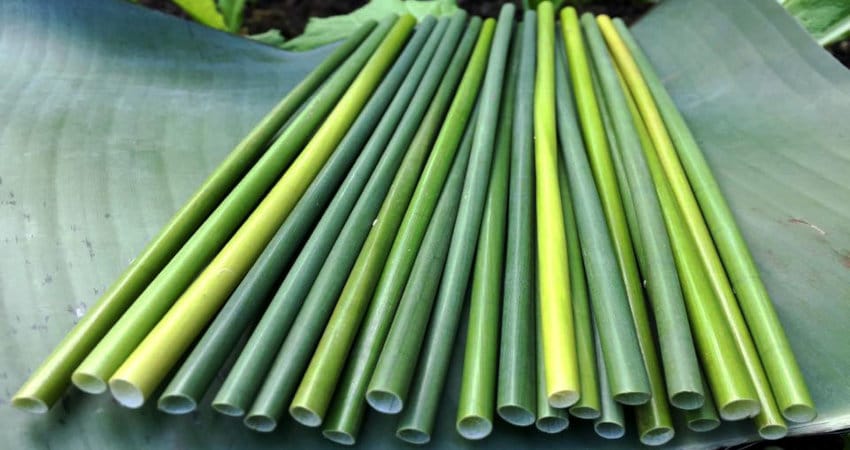 Vietnam is making a great stride away from the use of plastic straws that have made significant damage to the environment, including waterways and oceans littered with plastic straws and bags. The bamboo straws are coming at the right time when the world is struggling to embrace ways of protecting the earth, particularly through biodegradable ways.
Indeed the origin of the bamboo straw was a reinvention that was to make straws eco-friendly, particularly by using a naturally-grown, biodegradable material, such as bamboo. Even though bamboo straws are expensive compared to plastic straws, they can still be used for up to six months with constant washing and the right preservation means. Rattan and bamboo pipes are cut into small pieces of about 25 centimeters long and dried at about 120 degrees Celsius. To ensure that these bamboo straws remain in good condition for long, without rotting away or biodegrading, you must keep them perfectly dry and well aerated.
Many modern-day hotels and restaurants prefer bamboo straws to plastic straws. It is also possible to find bamboo straws or rattans in coffee shops downtown. Many locals in countries, such as the US, France, Taiwan, or Germany have bamboo or rattan straws.
Looking for bamboo, rattan or other alternative materials ? Contact us.
Leading Bamboo Manufacturers/Suppliers in Vietnam
The bamboo industry is somewhat different from the wood processing or timber manufacturing industry. For example, the manufacturers of bamboo products and related, tend to produce small-scale products and in custom shapes or designs. At some point, the designs are based on the tastes and needs of the specific client. The following is a list of some of the most commonly known manufacturers/suppliers of bamboo products in Vietnam:
Bamboo Mamboo
This is one of the leading suppliers of bamboo products and other related products to the global market. The supplier focuses on making custom-designs from direct request orders from clients, for example, bamboo products, including drinking straws. The company prides itself on the use of eco-friendly materials. They also minimize the use of plastic products in most of its finished or assembled products and instead more bamboo products, especially for the global market.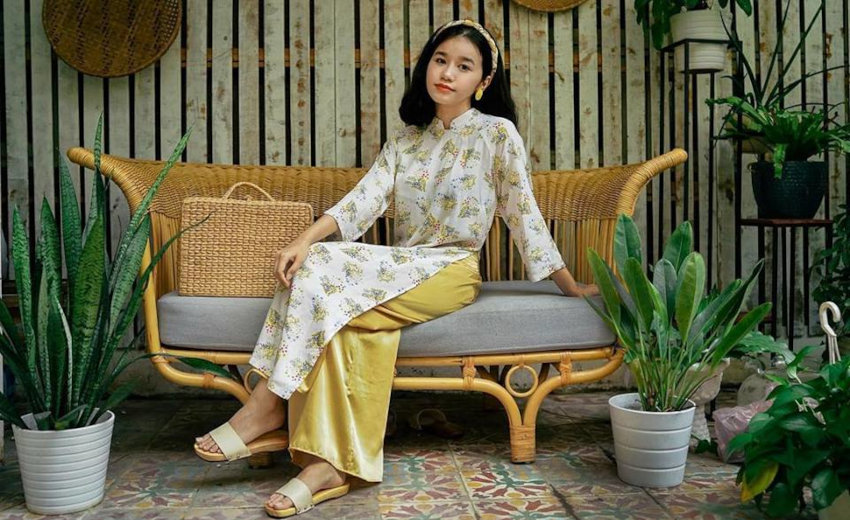 The supplier is located in Vung Tau, Vietnam and they source their raw materials from the neighboring farming communities. The supplier maintains a strong working relationship with the local farmers by giving them financial help and job opportunities to boost their living standards.
Pefso Company Limited
This is a leading handcrafts supplier and manufacturer in Vietnam, renowned for exporting handcrafts. Pefso is famous for using bamboo products and other related materials, such as seagrass that develops antique handicrafts.
Pefso is set apart by its strict adherence to quality, especially in the production process. The company invests a lot in the quality assurance and quality control department, with sophisticated quality standards, which has helped to shape the quality of its products in the market.
Pefso sources most of its raw materials: rattan and bamboo from the local farmers. However, the company employs sophisticated technologies and types of machinery to maintain a super high-quality standard. Having founded in 2009, Pefso has managed to attract a large cope of clientele in almost 20 countries globally.
Bamboo master
This is an international company owned by an American expat and investor living in Vietnam. The owner of this company started it after abandoning his furniture business back in New York City and choosing to move to Vietnam.
According to Bamboo Master, the company is the leading producer of bamboo products, using the highest quality of bamboo in the market.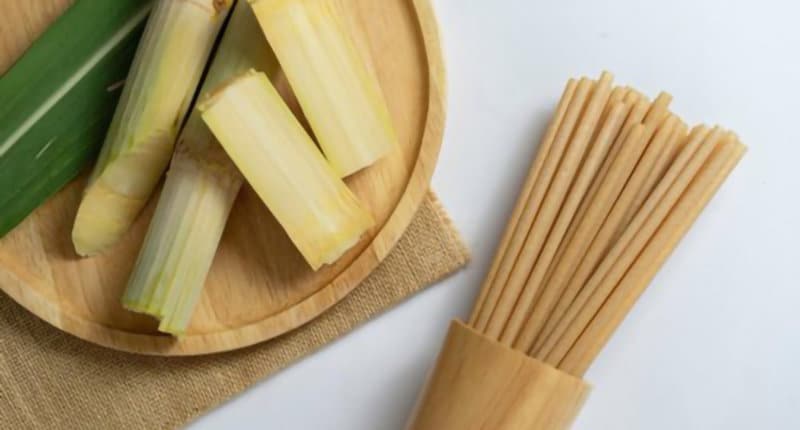 The company runs a sophisticated quality control management and supply system, which makes it easy for the company to gain a large client base. The company has managed to import billions of bamboo product categories to the US due to its matchless quality control standards. The CEO of this supply company, Mr. James worked hard to become a master wood furniture maker, after studying in Japan and starting his company in Vietnam. Bamboo Master takes customized orders for bamboo-related products.
Eco Bamboo Vietnam
This is another leading bamboo manufacturing company that is working hard to outdo other bamboo supplying and manufacturing companies in Vietnam. The company strives to make an impact in the bamboo products exportation in Vietnam. They dwell primarily on selling green products – environmental-friendly products, such as bamboo and other wood items sourced naturally in Vietnam. The company stands out by having renowned craftsmen handcrafting all their products. Their finished products are all eco-friendly and thus good for the environment.
Oriental Home
This is another leading bamboo gift company based in Vietnam. The company makes specially designed handcrafts by relying on eco-friendly products, which they ship globally, particularly from countries, such as Australia and Netherlands.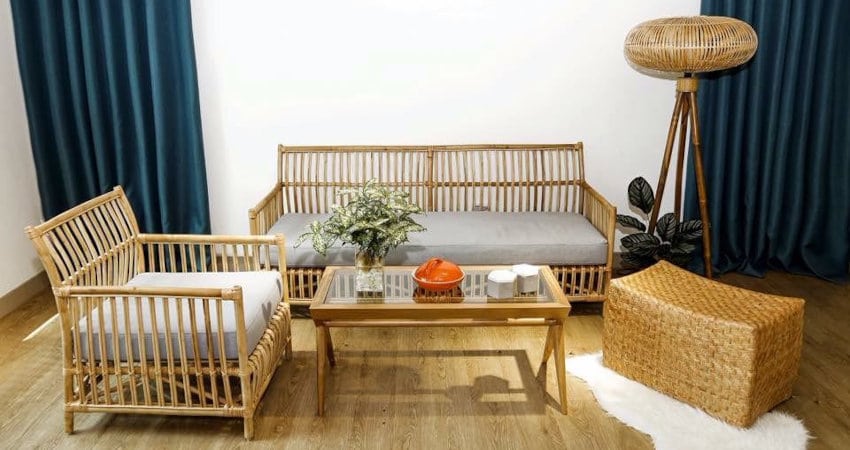 The supplier relies on bamboo to produce different items, such as trays, pots, vases, frames, boxes, and much more. The company also goes the extra mile to provide premium quality products for high-end clients, for example, specially designed and hand-crafted bamboo gifts. The company also makes tableware, decorations, jewelry, and other items that use wood, silk, coconut, and many more.
Bamboo is Vietnam's Gem of the Future
The future of bamboo in Vietnam is promising, especially with the bountiful number of bamboo forests in virtually every corner of the country. Equally, the number of bamboo factories in Vietnam are in doubles, meaning that Vietnam will continue to process bamboo products daily for a global market.
Despite the few strategic development goals that policy-makers must adopt, the country is expected to reap big from this promising industry. This is considering the constantly rising consumer market for bamboo products is not only in the US, Japan, and other emerging markets across the globe.
Vietnam can still blend many more materials with bamboo, like wood to make even better products for the market. Besides, considering that bamboo grows fast, and with minimal initial investment requirements, and that consumers pay highly for the bamboo products (almost 10% to 20% higher than timber), it is indeed an industry of the future.
Looking for Made in Vietnam products ? Contact our sourcing team.