Vietnam is currently referred to as the "undisputed King of Cashew nuts for exports," outdoing many Southeast Asian countries, and emerging as the leading producer and exporter of cashew nuts for the last 17 years.
This is yet another reason why Vietnam is considered a fast growing country, especially following the Vietnam War that destroyed most of the economic generating sectors in the country. Vietnam has managed to utilize strategic approaches, as well as innovative agricultural practices to outdo its competitors in the production of cashew nuts, a leading revenue generating exports in the country.
One top-secret of Vietnam's success in the production and exportation of cashew nuts is working hand in hand with the manufacturing companies in the country to help boost the production and exportation rate in Vietnam. Most of the cashew nuts companies in Vietnam have chosen to work together to improve product quality, in the processing, and storage, and further, for the increased value of the products.
Background and Statistics of Cashew Nuts Exports in Vietnam
Cashew was first introduced in Vietnam back in the 19th century. From 1990, Vietnam started leading the charts of producing and exporting cashew nuts to other worlds, including Asia. Cashew nuts were first grown in home gardens, and the government of Vietnam began supporting its production soon after. The government established the Vietnam Cashew Association, abbreviated as VINCAS, to develop the production of cashew nuts in the country.

The processing of cashew nuts in Vietnam started immediately after the industry began exporting it to external worlds. During this time, Vietnam has about three cashew nut processing factories, with about 1000 tons per year. Later on, in 1999, the production amounts rose to about 62 processing factories, with a total capacity of about 250000 tons annually.
Up to this point, Vietnam has continued to develop its cashew production and became the world's second-largest cashew nuts processing country, with a yearly output of about 1.2 million tons that adds up to about 40% of the world's total processing capacity. Vietnam has almost 500 large and medium-scale processing plants and 500 small-scale firms and about 371 export firms of cashew nuts.
By 2015, Vietnam had exported about 328819 tons of cashew nuts, with an export turnover of about 2.4 billion US dollars. On the same note, Vietnam became the leading cashew nuts exporters globally, further maintaining this position over the years from the year 2006. Vietnam cashew was exported to over 50 countries, with China, Netherlands, and the US being the leading export countries.
Vietnam ended up outdoing India in the production and exportation of cashew nuts to other worlds by 2006. Vietnam produces about 400000 tons of cashew nuts annually. However, Vietnam can still produce about 1.2 million tons annually. A large percentage of Vietnam's cashew is exported to Africa, Cambodia, and Ivory Coast.
By the year 2018, Vietnam produced approximately 2.66 million tons of cashew nuts, as well as their shells, which was about a 23% rise from the year 2017. This was about 3.4 times higher than in India. This amount later grew to about 790000 tons, making Vietnam an unquestionable leader of cashew nuts production and export.
By the year 2018, Vietnam exported approximately 370000 tons of cashew units, about 14% of its entire production. This makes Vietnam a top exporter as per volume on a global scale.
One of the most abundant cashew nuts producing area is in the Southern region of Binh Phuoc. In this area, the farmers plant cashew nut trees that are of South American origin.
Vietnam, through its Ministry of Agriculture, has endeavored to boost the cashew nuts sector to increase the production level to lower further the overdependence of imported cashew nuts that come with quality standard issues. Vietnam is presently gearing towards boosting cashew nuts' productivity from about 1700 kg to 2000 kg per ha.

VINCAS is fostering farmers to reevaluate their processing designs and improve the quality of their cashew plants to meet international standards of cashew nuts. This is also tagged along with building a strong brand for Vietnam cashew nuts and fostering farmers and firms to participate in initiatives aimed at creating a robust national and international brand to increase sales.
Q&A: Cashew Producers & Farming in Vietnam for sourcing & exporting
🌰 Is cashew export industry supported by the Vietnamese government?
Yes. When Vietnam started to occupy the leading positions on the market in 1990s, the Vietnamese government decided to create the Vietnam Cashew Association (VINCAS) that provides support to the local cashew nut farmers.
🌍 What countries are Vietnamese cashew nuts exported to?
As Vietnam is an absolute leader on the world's cashew production market, Vietnamese nuts are exported to the majority of world's countries, including the US, Europe and China.
🇿🇦 Are cashew trees in Vietnam of a local origin?
No. Vietnam imports cashew trees from South Africa, as they bring a larger harvest of cashew nuts, and are less expensive to maintain.
📊 Are there different categories of cashew nuts?
Sure. When cashew nuts are harvested and delivered to the production site, they are separated in different categories based on their size and quality. Some of the major categories of cashew nuts in Vietnam are wholes, splits, butts, pieces and other, and only the best types of cashew are exported to other countries.
👨‍🌾 Are cashew nuts processed manually in Vietnam?
Only partially. The majority of processing stages are fully automated thanks to locally produced machines. The automation of cashew processing enables Vietnam to export thousands of tons of cashew nuts worldwide and cut down on extra expenses.
Types of Cashew Nuts in Vietnam
The types of cashew nuts in Vietnam are based on size, color, and the rupture of the cashew nuts. They are divided into different categories and earmarked in symbols that classify them correctly. Moreover, every type of cashew nut has a specific price tag based on the size of the cashew nut (big or small), including color (light, yellow, or brown). A cracked nut also has a unique pricing, while a large nut will cost higher than a small nut.
The following are some of the types of cashew nuts available in Vietnam and their symbols:
W: Wholes
S: Splits
B: Butts
P: Pieces
LWP: Large White Pieces
SWP: Small White Pieces
BB: Baby Bits
Cashew Nuts Regions in Vietnam
Cashew nuts are known to grow in various regions in Vietnam, including Dak Nong, Binh Duong, as well as Binh Phuoc, amid other related areas. However, Binh Phuoc is known as the leading region for the growth of cashew nuts. It constitutes over 50% of the entire cashew nuts grown in Vietnam.
Binh Phuoc has about 179000 hectares of chase nuts, with which about 21% of this is owned by the government agencies and managed by the Forest Rangers. The rest of the regions are managed by small-scale farmers of cashew nuts and are owned by about 77600 households in three districts of PhuRieng19, Bu Gia Map, and Bu Dang.
The cashew farmers entail the Kinh, the majority community, and the Stieng, the minority group in Binh Phuoc.
How Cashew is Produced, Processed and Stored in Vietnam
There are many reasons why Vietnam is a leading country when it comes to the production of cashew. It is crucial to go step by step to how cashew is produced, processed, and stored before it is shipped out for exports in Europe and the US market.
For the longest time, Vietnam has been managing cashew nuts production under the Ministry of Agriculture, which helps regulate the entire farming and processing of cashew. Mainly, the cashew trees that are over 20 years old are mostly used in the production of over 24% of the 330000 ha cashew nuts in Vietnam.
Vietnam cashew farmers rely heavily on favorable weather conditions, including climate, lighting, rainfall, and humidity. In particular, most of the regions that cashew farmers produce cashew have temperatures that range between 24 to 28 degrees Celsius. Moreover, most of the areas that cashew farmers produce this crop are known for almost 2000 hours of lighting per year, which is favorable for the growth of high-quality cashew nuts.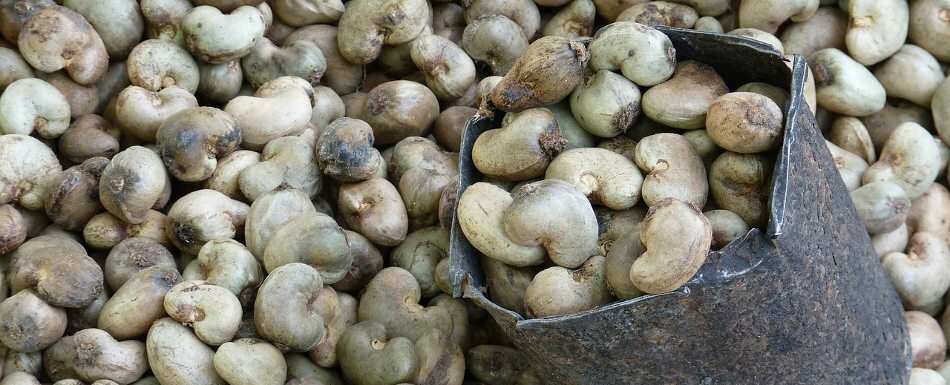 Cashew nuts are also grown in a variety of soil types, especially in sloppy lands. These types of soils are rich in nutrients, including high organic dipole as well as perfect drainage. These regions have ideal rainfall all through the year, but wetlands and salty soils are not preferable.
Cashews in Vietnam are grown from February to May. The harvesting process entails picking the kernels and the forged fruits that are ripened. Farmers can harvest these fruits when they are still hanging on the tree or dropped on the ground. Upon harvesting, the pulp is always extracted, and the pip is washed with water. They are later dried in the sun, pre-sorted, packaged, and stored in a cool and dry place.
The processing of cashew is often a tedious process, which entails a series of steps. The initial phase of cracking the shell is always the most taxing one, especially when done manually or without a particular machine. When farmers use tools, they help reduce production costs, making the processing price of cashew lower than it was there before.
The farmer begins by soaking the fruit in the steam that softens the outer layer, and then they crack it open to extract the kernel. The kernels are later sun-dried, peeled by using cashew peeling machines and stored by specific sizes and quality. Most kernels can be scorched or unescorted, wholes, or in pieces. They can also be free from the oil of cashew shells and silk, but they are often of high quality.
In the past, Vietnam was relying mostly on a particular shelling machine to help with the processing of cashew nuts. These machines were imported from China, Italy, or India. Vietnamese farmers had to part with approximately 250 million Vietnamese Dollars. However, in the present day, these machines were substituted even improved version of cashew processing machines that were designed and manufactured locally.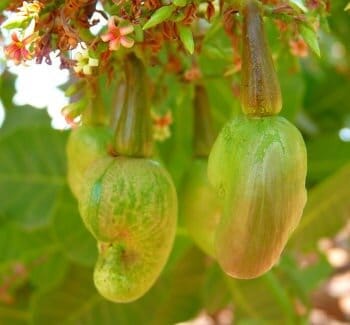 The locally manufactured processing machines are invaluable as they can do almost eight of the nine stages of cashew processing, which helps save the time of processing and costs. In particular, these new processing machines cost 40 to 50% less than the imported version. Most of all, this domestically designed machine reduced the rate of producing broken nuts at exceptionally high standards, with only 10% of the processed nuts came out broken.
On the same note, many other countries have become fond of the Vietnam designed processing machine, which is seen as an innovative technology that has helped improve the quality of exported cashew nuts in the foreign market. In this regard, Vietnam has continued to lead in the export of cashew nuts among its competitors and stood out in the manufacturing and distribution of specialized machines, including grading, metal detection, drying, and many more machines in the line of processing cashew nuts.
Exportation process of Cashew Nuts in Vietnam
Vietnam has made all efforts to improve the growth and exportation of cashew nuts to the foreign market for some time now. This is even with the rising competition from countries like Brazil, India, and Ivory Coast. The raw cashew production continued to thrive over the years, starting in 2009, all the way to the year 2019 and presently. However, in 2019 Vietnam had to contend with the fast-rising competitor, India, with a global production of about 22.32%, which was higher than Vietnam at the time.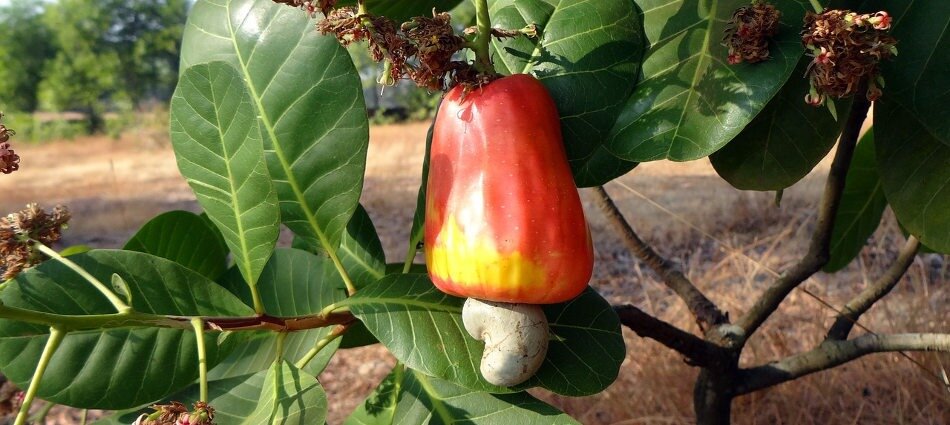 However, Vietnam has turned around the whole conversation by retaining its strong position as the leading exporter of cashew nuts to foreign markets. At the moment, Vietnam is the leading exporter of cashew nuts in the international market with export volume that surpasses 55% of the entire global production. However, despite being the leading cashew exporting country in the whole world, Vietnam's cashew industry is continuing to face tremendous challenges, particularly considering that the supply of cashew nuts internationally only meets only one-third of the existing demand for cashew nuts overseas.
Regardless of the existing and rising challenges, Vietnam continues to hold the domineering position globally, with the export production of cashew nuts surpassing 50% to reach about 60% global volume.

Reports and research continue to show that the cashew production and exportation industry in Vietnam is still promising even soon. It is still a productive industry that promises vast opportunities prospectively due to the rising demand for cashew nuts and dried fruits. This is in view of the need to safeguard the health needs of consumers who reside in many different parts of the world. On the same note, many companies are researching to introduce to the market an assortment of cuisines as well as cakes that integrate raw materials such as cashew kernels, which are proven to be overly healthy and nutritious.
The cashew industry has seen many entrepreneurs and investors reaping big from the proceeds from export revenues over the years. Notably, in 2018, many manufacturing companies in the industry have had plenty of positive growth in net income. The average net revenue growth rate of the entire sector attained about 0.57% as a result of the significant growth of cashew exports in the year 2018. Reports continue to tell that the processing of cashew nuts in the country is continually stable, and the market for produced goods now and prospectively is also favorable.