Vietnam is such a beautiful country, but it hides many risks that are often underestimated. You will often meet tourists or expats who will tell you about their misadventures. Road accident (heavy traffic, poor road quality, reckless driving by some vietnamese truck drivers) is the most common example, resulting in emergency transport to the hospital.
Food poisoning is also common, but while it only takes a few hours to recover, others will be less fortunate and contract tropical diseases such as dengue, malaria, typhoid fever and leptospirosis, which will sometimes suddenly end their plans to live in Vietnam. Following safety rules and common sense advice is obvious, but as there is no zero risk, it is recommended to take out health insurance to cover medical expenses and evacuation in case of an accident.
✅ Our recommandations: We compared different health insurance plans for expats or travelers in Vietnam, selecting among different criteria: reliability, reimbursements, customer reviews, etc. Of course, we obviously found good providers but also some you must absolutely avoid!

If you want to receive our suggestion list to help you choose the insurance that suits your needs, it is available below in a few clicks 💪.
Want to get a free quotation from the most suitable health insurance providers ? Check this out here
Tourists or expats in Vietnam: should you be insured?
It is common to meet tourists who travel several months without insurance or even expatriates who do volunteer work, internships or even work without any coverage. More importantly, some well-known insurance providers do not cover you if you have a motorcycle accident (even if you are a passenger!) which is unacceptable if you want to live several months in Vietnam.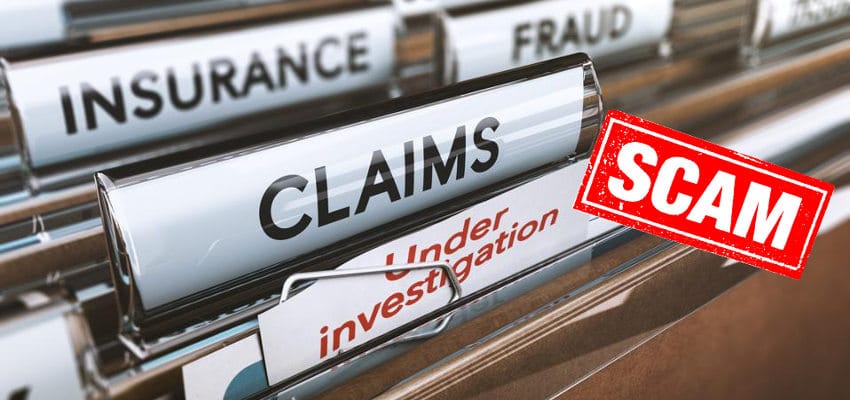 ⚠️ Choose the right health insurance in Vietnam …
Choosing a reliable insurance that covers you for the most frequent risks that may happen to expatriates in Vietnam is a necessity. This means having an excellent mutual insurance or health insurance adapted to life in Vietnam. We are talking about an insurance that would cover major accidents that you may face as an expatriate wishing to live in Vietnam.
While most basic health needs like caring for colds, stomach bugs and dental care is affordable, you would need insurance for bigger risks such as the "Saigon Kiss."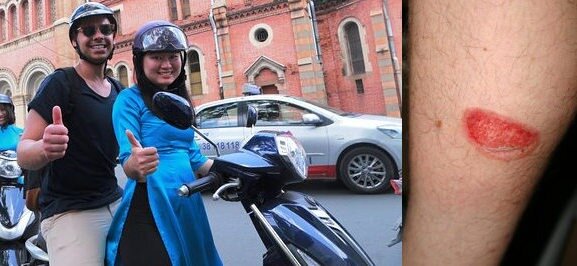 "Saigon Kiss", a burn that affects many foreign expat in Vietnam due to a motorcycle or scooter traffic accident
This review of is more suitable for those looking for an expat health insurance. Following the new vietnam health insurance law of 2019, the advices are also eligible for small businesses to find a reliable insurance in Vietnam for their employees. This guide will help you to find the best expat insurance vietnam. Living here for more than two years allows me to go deep inside the different offers to finally choose one that fit my needs. Some vietnamese told me that I should translate this article in Vietnamese so it could answer "health insurance là gì". This is a great idea that we will provide soon.
Some retirees even embark on the adoption of a health system that combines Eastern and Western medicine. So you are free to experiment and do your own research. In this article, we will focus on health in Vietnam, and the decisions you have to make as an expatriate which are essential if you want to settle for several months in Ho Chi Minh City, Hanoi or even other cities.
Want to jump to the best reviewed health insurance for expats in Vietnam ? Check out the one recommended !
Health system in Vietnam – what is the situation?
In Vietnam, the government is trying to establish a universal health system that would be applicable to all legal residents of the country for all basic medical care. However, Vietnamese citizens and expatriates living in Vietnam are obliged to pay for medical services themselves, whether in public or private institutions.

People who have the necessary means naturally choose private institutions because these hospitals are better equipped and more efficient. This is a reason to have good medical insurance when you choose to reside in Vietnam.
How is it Going at the level of Public Institutions?
Expatriates residing in Vietnam often comment on the quality of care in public institutions. Vietnam's public hospitals often do not have the necessary finances to have good equipment. Moreover, turning to this type of establishment is really painful for newly arrived expatriates as staff generally only speak Vietnamese. And as you might expect, the queues are extremely long! In the case of rural areas, the quality and availability of health care is significantly reduced. And in some of the country's most remote regions, public health care is almost non-existent.
It is therefore quite normal to see expatriates turning directly to care in private institutions whenever possible. However, in some cities such as Ho Chi Minh City, the quality of care remains high and you will pay much less than if you go to a private clinic. Doctors who speak English can be enough if you want to have a consultation for an affordable price for a quality that often almost matches the quality of international hospitals. Here is the list of the best establishments in Ho Chi Minh:
Benh Vien Cho Ray: the most famous hospital in Saigon with certified doctors, recent equipment and a wide range of specialists
University Medical Center: a hospital in district 5, this is the hospital grafted to the Ho Chi Minh Medical University, so many locals trust it for care. Remember to arrive early in the morning (preferably before 6am to avoid the crowd)
Private Health Clinics : Best Solution for Expat
Fortunately, the quality of care in Vietnam's private hospitals is acceptable and more or less meets what expatriates expect from a hospital. Private hospitals in major Vietnamese cities have the advantage of having doctors and health professionals in their staff who have studied in foreign countries such as the United States, Korea, Japan and France. This means that they are mostly bilingual or trilingual with a good understanding of English, French, Korean and even sometimes Japanese.

In addition, most of the basic treatments that are given in Vietnam's private health facilities are covered by the international health insurance policy. Since the services of specialized health professionals can be quite expensive, it is preferable for expatriates to claim their health insurance. Generally, it is the services of dentists and dermatologists that are most in demand. However, it should be noted that although the rates applied to expatriates are significantly higher than those applied to locals, the cost of care in Vietnam is still lower than in other Asian countries. To this end, it is essential that all expatriates in Vietnam invest in comprehensive international health insurance to cover the high costs associated with private health care.
Best Private Clinics in Ho Chi Minh City Tailored for Expat
There is a wide choice of clinics in Ho Chi Minh city if you are looking for a private quality establishment whose staff will be there to listen, quality consultations as well as modern equipment if you have scanners, radios or other specific requests: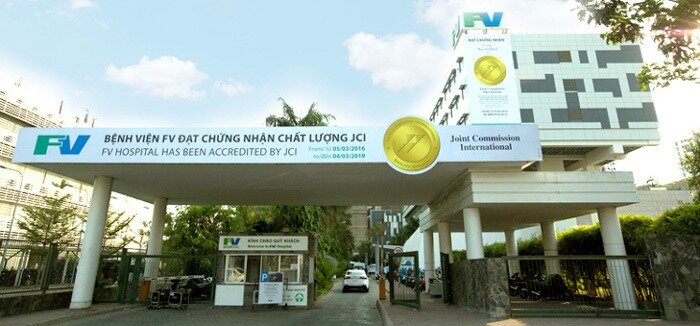 FV Hospital: a renowned French-Vietnamese hospital in District 7, often tops the rankings of the best hospitals in Saigon
International Medical Centre (CMI): French-Vietnamese hospital, doctors speak French and its location in district 3 is advantageous if you do not wish to travel to district 7
Victoria healthcare in Phu Nhuan, District 1 and District 7 have doctors trained in the United States
Best private hospitals in Hanoi
Both Hanoi and Ho Chi Minh have many health clinics created with foreign investment. Doctors have generally been trained abroad, which guarantees that you can communicate in your native language (the French hospital in Hanoi has a very good reputation) and thus be reassured if you go there for delicate cases: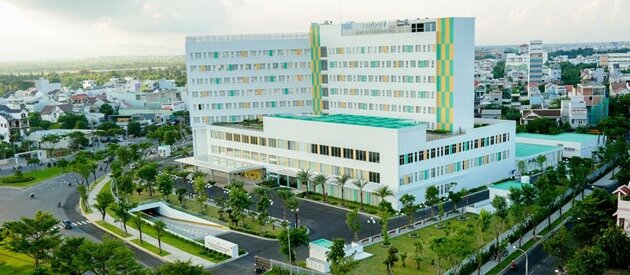 Vinmec International General Hospital: Vinmec is well known as the one present in Ho Chi Minh, it is a modern hospital with an infrastructure, doctors and know-how that is well proven.
Hanoi French Hospital (HFH): French private clinic originally created by the French. It always has a very good press and many French expatriates go there for their current or emergency health care.
Japanese International Eye Hospital (JIEH): Private hospital from Japanese investments is one of the best choices for you if you are looking for an international clinic with proven expertise
Want to discover and get a free quote to the best health insurance for expats ? Check this out here
Is Subscribing to Health Insurance a necessity ?
For an expatriate, the question does not even arise. It is only natural to take out an international health insurance policy before coming to Vietnam. Moreover, if possible, it would be more appropriate for an expatriate to check the health insurance coverage provided by an insurance company and ensure that it covers all hospital care. It is known that in extreme situations, patients are generally evacuated to Bangkok or Singapore, which have facilities that can provide the best treatment and emergency care.
What Precautions Should Be Taken to Protect Your Health?
Despite strong health insurance, it is strongly recommended to take some precautionary measures. This generally includes only buying medicines from pharmacies and establishments that are linked to private hospitals and clinics, as the existence of expired and counterfeit medicines should not be ruled out. Among the risk factors that should be addressed to minimize health problems in Vietnam is tap water, which is not drinkable and should therefore be avoided in all its forms.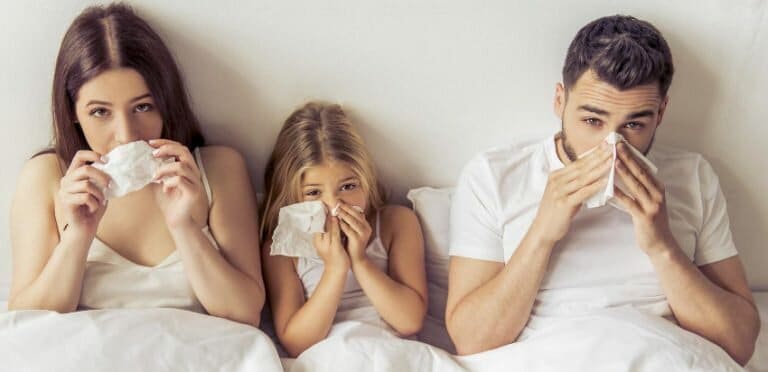 Temperatures in Vietnam can skyrocket. Sunburn, sunstroke and dehydration are major problems for newcomers to the country. It is recommended to wear a sunscreen that offers high protection against UV rays. Those considering settling in the Vietnamese countryside are also invited to take antimalarial treatment. All basic vaccinations must also be done before moving to Vietnam.
What Insurance Options are available for Expat Residents in Vietnam?
Expat (American, British, Australian, French, …) people who have chosen to reside in Vietnam must have good health insurance to fully enjoy their stay. A few solutions are then available to them in order to preserve their health during their stay in Vietnam.
For Expat From a country with a General Health Insurance like France
For a French person who contributes to the CPAM, it is possible to keep all your rights to French health insurance offered by the social security system if he stays in Vietnam for a short time. Depending on their situation, whether they are a student, employee or pensioner, French expats will be able to benefit from their right to French social security by sending the administrative formalities to the CPAM in France.
There is the CFE (Caisse des français de l'étranger) which is useful during expatriations for a fixed period. The coverage offered is certainly not complete, but it allows you to continue to contribute to French social security while abroad.
Dutch, German, Belgium and other nationalities
If you also have in your home country a general health insurance (Netherlands, Germany, Belgium …), you can consider this option to see the package they provide and which cost would be to keep your hometown insurance.
Private insurance is an interesting option for those who want to reside in Vietnam with full coverage in case of illness.
Health insurance options in Vietnam
Those who wish to have good health insurance in Vietnam have a wide variety to choose from. Insurance companies offer packages to protect individuals, couples, retirees and even families. Depending on individual preferences, it is important to choose the right insurance policy plan. For Vietnam, the French can classify their needs in three types of insurance.
Travel Health Insurance
This is the preferred option for people who visit Vietnam during holidays or for a short period of time. It is similar to traditional insurance packages, one of the cheapest insurance policies, easy to obtain and most often includes benefits such as protection against loss and theft of luggage and flight cancellation. This insurance covers minor health problems and people who subscribe to it usually do so as a preventive measure.

Local Health Insurance
This is an insurance policy offered by local companies. The expatriate will have the advantage of dealing with people who have a good knowledge of the health system in Vietnam. The package generally covers consultations, dental care, ophthalmological care and maternity needs. By adding additional costs, it is possible to add several options to the insurance. However, this type of insurance does not cover travel outside Vietnam.
International Health Insurance
Despite its higher price than other options, the international health insurance policy is the most appreciated by retirees based in Vietnam and expatriates who plan to stay there for several years. Designed for people who do not stay in France, this insurance policy offers global coverage It is accepted by a wide range of private and semi-private hospitals as well as many health professionals around the world. This type of package is suitable for retirees based in Vietnam who want to keep the possibility to visit other countries during the holidays. The negative points to highlight with this type of session would be the high price compared to other available options that may seem excessive for people do not need certain options.
How to buy a health insurance in Vietnam?
In addition to taking out an insurance policy once on site, it is also possible to make comparisons on the Internet in order to find an insurance company that offers international health insurance adapted to everyone's needs. Generally, many expatriates opt for companies that handle all the administrative.
Our recommendation: best health insurance in Vietnam ?
My personal advice: I've used different insurance providers in the last few years: I've had good and bad surprises. Depending on your expectations, budget and expected coverage, I can recommend a suitable solution. It gives a peace of mind if you are travelling or living in Vietnam without wondering about any health issue.
If you are looking for a legit health insurance dedicated to expats or fitting the requirements to enter Vietnam for travel purpose, you can fill out this form to get a fast and free quotation and compare the different rates:

Which benefits do you want ?
Do you have any specific requirements ? Did you already received medical advice or treatment before ?
Your information will be kept private and mandatory to provide you a personalized quotation.
General

Benefits

Budget

Requirements

Details
Where do you plan to expatriate / travel ?
Benefits
✈️ If you come to Vietnam for a short stay (as a tourist), select the first choice "Travel". If, on the other hand, you are looking for long-term insurance for expats, then choose the other options. 💡 The difference between an inpatient and outpatient care is how long a patient must remain in the facility where they have the procedure done. Inpatient care requires overnight hospitalisation while outpatient don't need to spend a single night in a hospital.
Remember to choose carefully what is your situation regarding to Vietnam: if you come for tourism purpose (a travel insurance will be recommended) or if you have in mind to settle for at least 6 months (an expat insurance will be more appropriate).
FAQ : Answers of the most asked questions in 2023 from forums and Facebook groups
💥 Cost efficient health insurance in Vietnam 2023 (for expats and tourists)
During the last few years in south east Asia, I have been able to closely study the different health insurance plans for expatriates living in Vietnam. Of course I had some good surprises and some bad ones… If you want like to get a free personalised quotation (with no hidden costs) from the most-tailored insurance company that suits your needs (age, pre-existing conditions, expected coverage), click here and fill in the following form.
↩️ Full refunds for treatment costs
Because of the situation in Vietnam, hospitals are no longer refund health-check and treatment fees for tourists and expatriates who are not resident in Vietnam (they must have a work permit). So being insured for any medical expenses becomes mandatory for tourists and expats in Vietnam.
🇻🇳 International vs local health insurance
Being covered if you are doing trips in South East Asia is a must. This is one of the criteria of our study to find the best health insurance in 2023 for south east asian expats or tourists : fit the needs who plan to live a couple of months or years in Asia.
Being covered if you are doing trips in South East Asia is a must. We have taken this parameter into account and we can recommend the best health insurance in 2023 for expats or tourists in South East Asia. You will fully meet the needs and requirements for Vietnam and you will also be insured for your travels in ASEAN countries.
💰 Cost of health insurance in Vietnam
The starting average package is about 60$/month for an inpatient policy to be secure if you are seriously sick (inpatient). For this rate, you will have to pay for your own health check-up, dentist, … Outpatient options are also available to get a higher health package. Submit your request for a free quote by clicking here to get the best offer fitting your situation.
👮 Vietnam health insurance law 2019
Vietnam is currently implementing a global health care system to cover all the population. Local companies must fit the new requirements and get a health coverage for their staff. Finding a local healthcare partner is now one of the biggest challenge human ressources of vietnamese companies are working on in 2019 and 2020.
What Should I Consider When Applying for an Insurance Policy?
Those who have knowledge of the insurance world can choose according to a few criteria instead of just the folds that are offered :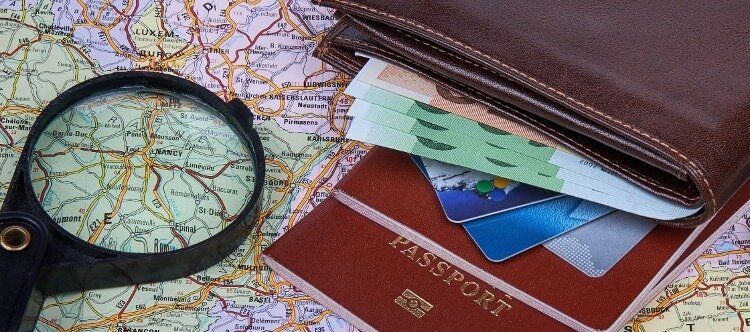 Level of service: it is advisable to know the limits of an offer to ensure that you can quickly access care when you need it.
Freedom of treatment: it happens that some formulas are only dedicated to the Vietnamese market and do not allow to be evacuated to another Southeast Asian country or another foreign country.
Contract renewal conditions: this applies to those who have a thorough knowledge of how insurance companies work. The fact that some companies calculate the course based on the personal use of the insurance policy and others calculate based on their portfolio can make all the difference in costs.
Direct billing: Knowing whether or not an insurance company has a large direct billing network can be a great help in making a choice.
Portability: Knowing the portability of an insurance company can be useful for those who like to move outside Vietnam from time to time.
Payment terms: Depending on the means available, the fact that an insurance company only offers annual enrolment forms or accepts only a limited number of payment terms may become a problem.
VAT invoicing
The use of two-wheeled vehicles: since this practice involves risks, the insurance company may have additional requirements compared to the use of two-wheeled vehicles.
Sports practice: The practice of a sport, whether extreme sports or practice at a professional level, can change the nature of the adapted insurance.
Thus, many parameters must be taken into account if you want to be sure you have the right insurance policy to guarantee your health during your stay in Vietnam. And it is for this reason that it is advisable to be assisted by a professional or an advisor when choosing your insurance plan.
More questions about living in Vietnam ? Download our free e-book