Vietnam is one of the best Asian countries to rent an apartment and live comfortably with your family. There are a plethora of reasons why Vietnam is a safe haven for you as an expat in this beautiful country. For simply pennies on the dollar, you can find an all year round salubrious and delightful climate and an overabundance of modern comforts as well as conveniences that will remain etched in your minds for long enough.
Many cities in Vietnam will give you a welcoming home away from home, including the ever buzzing Da Nang city. If you need a lot more fun and happiness, then you can rent an apartment in Nha Trang City that has a lot to offer, primarily due to its extremely welcoming neighbors. We also wrote a complete article on the best cities to live in Vietnam, it will guide you in your choices if you are still hesitating.
Some expats claim that Ho Chi Minh City is the best place to rent an apartment, considering its long history and charms to keep you always entertained.
Whether you are planning to rent an apartment for the first time, you must be fully prepared even before starting your apartment hunt. Landing the best place or the fitting price, maybe a goose chase, but it doesn't need to be undoubtedly overwhelming. Upon stabling an apartment that you can perfectly afford, it is easy to find the best apartment for rent.

🚫 Stay tuned, I am about to share with you the scam I went through looking for an apartment in Vietnam.
The crux of this article is to introduce you to the best approaches to search for a fitting apartment to rent in Vietnam. These are some steps that will help ease the burden of finding a place to rent in Vietnam and, in fact, speed up the whole process. You will avoid unnecessary mistakes that many expatriates make and pay the right price for your future house, apartment or room for rent.
Steps to Find an Apartment to Rent in Vietnam
Finding a rental apartment that you will spend few months living inside, it may sometimes be like throwing caution to the wind. It would require you get aware about the neighbourhoods, which kind of type will suit your needs and hope to find an honest and reliable landlord. You need to know how to do your research, meet the right people and know who to talk to so that you won't do any mistakes that will cost you dearly.
I myself was a victim of an landlord who scammed me when I rented my previous apartment. It cost me nearly 700$ (the owner kept two months deposit) for unjustified reasons. This is why I wanted to share with you my best advice to avoid you making the same mistakes before choosing an apartment to live in.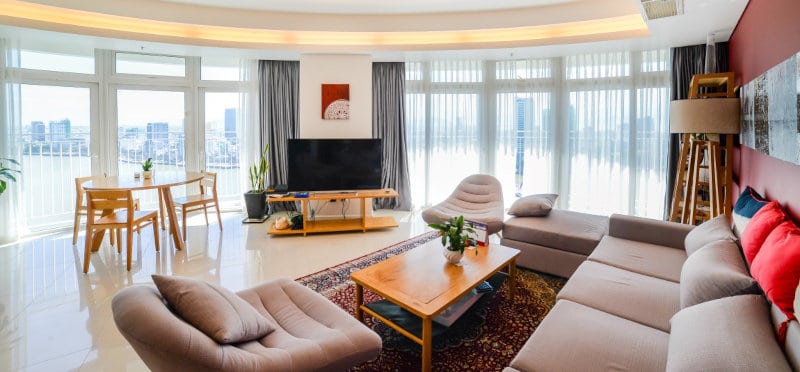 You must also not walk alone in the murky waters of apartment searching and never have your head in the clouds when experts are giving out valuable advice.
If you have just arrived in Vietnam or have not yet left, have no fear. In the next few minutes, you will discover the exact actions you need to take in order to find an apartment efficiently, pay the right price and be sure to avoid mistakes. Without much ado, please check these invaluable steps that you must follow when searching for an apartment to rent in Vietnam:
Search on the internet
The internet is one of the most preferred research options for people looking for apartments in Vietnam. It has almost all the apartments listed on directories and real estate agent's websites. If you know the right search phrases, such as "top 10 best rental apartments in Vietnam," you can check through a list of preferable rental apartments that you can try out.
You only need to be patient and consistent in your search. You can check on Craiglist that has updated lists of rental apartments in Vietnam for your choosing. Equally, Bandongsan and Craiglist Vietnam ( vietnam.craigslist.org ) will help you to find the latest rental apartment entries in every areas of Vietnam.
Check on social media
Social media is another excellent resource for finding rentals in Vietnam. You can join real estate Facebook groups and pages and stay informed about the best apartments for expats in Vietnam. The good thing with social media is that you can chat with people instantly, and in just a few clicks, you have all the information you need in your hand.
In our e-book that you can download for free, you will find the best Facebook groups that we recommend to get in touch directly with expats living right now in Vietnam. For instance, you will be able to post on those groups your requirements such as "I am looking for a roomate or an apartment in Ho Chi Minh City in District 1 close to the German Embassy".
Click here to download our free e-book for expats in Vietnam
Consult a real estate agent
Vietnam has hundreds, if not thousands of reliable real estate agents, who can help you to find some of the finest rentals in Vietnam. Speak with them and let them help you to tailor-make your requests and land in the best apartment that you deserve. Most of the real estate agents are available on social media. You can quickly get their contact details online without spending too much time online.
Speak other Tenants
Tenants mostly have real information about the best apartments to rent. If you can find one or two tenants on social media, you can be sure that you will get the best experience of rental apartments to go for and those that are an absolute no!
Narrow down to your options
Finally, after acquiring sufficient information and probably you have created a long list of rentals that you prefer, the next thing should be settling down and choosing the best of the best.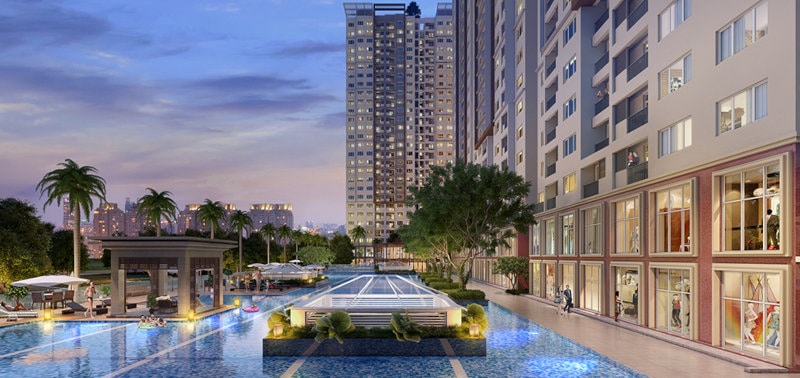 Big cities such as Ho Chi Minh City, Hanoi or Danang usually have a lot of choice in term of accomodation: villas, houses, apartments and even small rooms. It depends on your expectations and budget.
Let's take a detailed look at the main accommodations that expats choose when moving to Vietnam and an idea of the prices and supplies usually provided.
Q&A Renting in Vietnam : Answers of the most asked questions in 2020
🇻🇳 Saigon and Hanoi Vietnam long term rentals
Many expatriates choose to rent apartments for long periods of time. If you are moving to Vietnam for several months, it can be cheaper and easier to rent apartments for 6 months to a year. One of the essential budgets of an expatriate will be the cost of his housing. Also, be able to find studios, apartments, serviced apartment or even house. For each of these types of long-term rental properties, you can mainly use the Facebook groups of expatriates to share your search. Real estate agents or roommates will answer to propose you vacant properties. After a few days or weeks of research, you will be able to find entities for long-term rent in Vietnam: you will generally only need to present a month's deposit and a month's rent in advance to reserve your apartment.
💥 In which district to rent an apartment in Ho Chi Minh City?
The majority of expatriates who rent apartments in Saigon choose the neighborhoods :
District 3: local, central and very lively neighborhood
District 1: central financial district, dynamic, chaotic and modern
District 2: quieter neighborhood, close to schools which is very popular with expatriates.
If you are still considering which district you should relocate, this video will give you some perspective from an expat living in Vietnam for more than 3 years :
You will learn how everything works in terms of choosing an apartment to rent for a long period of time and a perspective on the best districts to consider in Ho Chi Minh City.
🏠 Houses for rent and serviced apartment: where to find them?
Among expatriates, some choose properties such as houses or condotels to benefit from a better rental quality. To find this type of housing, you can focus on neighborhoods :
District 1: the central district of Saigon not far from the majority of businesses, restaurants, chaotic and dynamic neighborhood
District 7: very quiet Korean district with many international schools, perfect for expatriate families with children.
District 2: expatriate district (Thao Dien) which has many luxury villas, excellent if you are attracted by a quiet area where you can bike, walk around with a garden.
🏢 In which condominium to rent an apartment in Ho Chi Minh City District 2
Here is someone from the condominiums favored by expatriates looking for a place to live in District 2: An Phu and Thao Dien. These housing complexes generally benefit from swimming pool, gym and access to restaurants and small supermarkets.
Vinhomes Golden River apartment for rent
City Garden ho chi minh rent
The Nassim Thao Dien ho chi minh
The Vista An Phu saigon
Here is a video example of apartment tour in District 2 in a branded-new condominium with all the amenities around if you are looking :
You will be able to enjoy a huge 50 meter pool, tropical garden, tennis court and get downstairs all the facilities such as bars, restaurants, coffees.
🚀 How to easily find apartments for rent?
You can start by asking expats on Facebook groups and go to Craigslist to find out what properties are available for rent. As far as rentals are concerned, you can find rooms from $150 monthly to several thousand dollars of rental per month for houses. There are many offers to be promoted thanks to the turnover of expatriates living in Vietnam for an average of 1,5 year.
Different types of housing in Vietnam
Whatever your budget is, you will find an apartment, house or just a single room fitting your criterias :
Rent an apartment in Vietnam
The majority of expats choose this option. Indeed, you can find a wide range of small buildings ranging from a few floors to large condominiums of about 40 floors with swimming pools and gyms.
Rent a room in a shared-apartment
If you are young, want to minimize living costs or is just coming for a couple of months, renting a shared room may be good option to consider. The best thing to do is to find the group of expatriates in the place where you are looking to settle. Usually there is a few per location.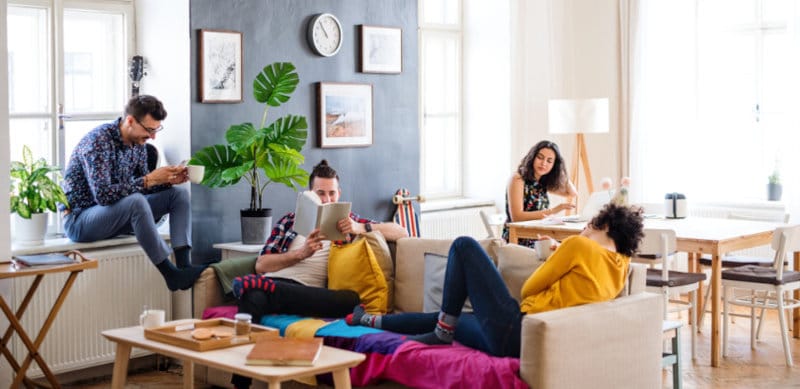 Since there are a lot of turnover (expats come and leave), you won't face any problem getting in touch with young people currently living in shared flats and are looking to rent part of their apartment. The budget will range from $200 to $350 depending on the location, amenities and equipment of the apartment and building.
Renting your own studio / serviced apartment
The serviced apartment is a building where everything is generally included. From the internet, to the cleaning, the gym and sometimes even the water delivery: everything is handled by the staff. This is excellent if you don't want to worry about anything. The rent is usually 15 to 20% more expensive than a simple studio apartment.
Studios are available in the majority of city districts in Vietnam. For a budget of $400 to $600, you will benefit from a comfortable studio ready to be used with Wifi, a secure parking lot to park your scooter. Water and electricity are generally at your expense and to be paid every month in addition to your rent. You sign for one year with a month's deposit and one month's rent in advance.
You can usually add +20% per extra room to this basic price. Thus, a well located apartment in Saigon or Hanoi with three bedrooms will be rented between $800 and $1,000.
Renting a house or villa
Other expatriates with higher standards and budget even choose to rent villas. Some villas can even been shared between a group of roomates. Neighborhoods such as Thao Dien in Saigon have many villas and large houses with five to ten bedrooms for rent.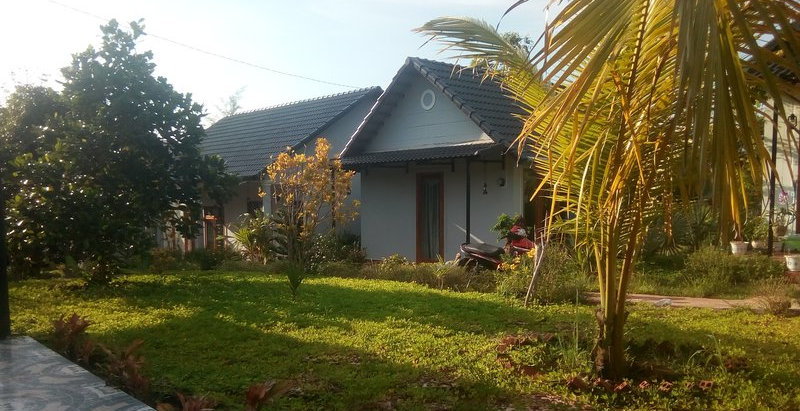 As a starting budget, start from $2,000 to $2,500; for this price, you have the private garden, the swimming pool. There is plenty of space for barbecues and to enjoy the idyllic living environment.
Other than the type of accommodation such as house, villa, apartment or single room, there are other criteria to take into account when choosing the accommodation that best suits your tastes and budget.
Other than the type of accommodation such as house, villa, apartment or single room, there are other criteria to consider when choosing the accommodation that suits your wish and budget.
Above all, there are other important factors to consider even after you have found your most-preferred rental apartment with you. They are the following:
Factors to Consider to find the perfect apartment
Here are some usually tips and criteria to consider if you want to find the apartment or house fitting perfectly your requirement and expectations.
Cost of the rental apartment
Primarily, the price of rentals in Vietnam range between $450-$1000, and these figures can even go higher than this depending on the location of the apartment, including services offered beyond a rental apartment. Finding out on the cost of a rental apartment in Vietnam helps you to prepare in advance so that you can know what to expect in terms of money.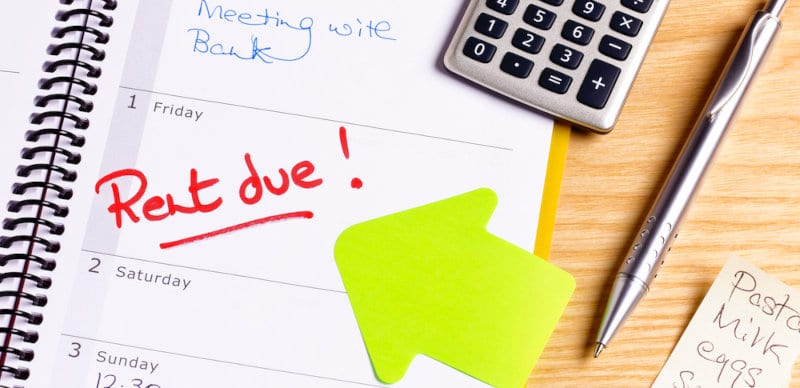 A viable rental property will be pegged on your financial abilities. Therefore, apart from any related attributes of the apartment, you must put the cost ahead of anything else.
Apartment Location
The location of the apartment is another crucial factor to consider. If you wish to work in town, you may need to rent an apartment that is located in the city or close to town. This will help you to move to town and back with ease. However, if you are on retirement, you may find a rental apartment that is away from the busy cities a preferable option.
Available amenities
Amenities are also very crucial for you. They include access to water, electricity, parking, Wi-Fi, cleaning services, basic furniture, such as bed, chairs, cabinets or carpets, recreation facilities, such as a gym, swimming pool, park, etc. Mostly, rental apartments in Vietnam may offer some of the amenities mentioned, which are also pegged on the pricing of the condo.
Renter insurance cover
Renter insurance is an optional factor in some rentals in Vietnam. In other rental apartments, renters insurance may be compulsory, especially high-end apartments. Based on the apartment that you will choose, you may need to have an insurance cover in your budget. This insurance covers you in case you encounter a break-in from burglars or when you damage the property amenities or items in the rental apartment. While the landlord may have an insurance cover as well, the landlord's insurance cover may cover the entire building. Still, your insurance will cover everything to do with the inside of the apartment – your house.
The best news is that renters insurance is typically affordable for you. A lot of insurance rates are based on the location, amount of coverage, as well as the total amount of rent you pay in your rental apartment.
Safety
Safety is another crucial factor to consider before selecting a rental apartment or property in Vietnam. It would be best if you lived in an apartment that the landlord has assured you of maximum safety and security for you and your family, including your property.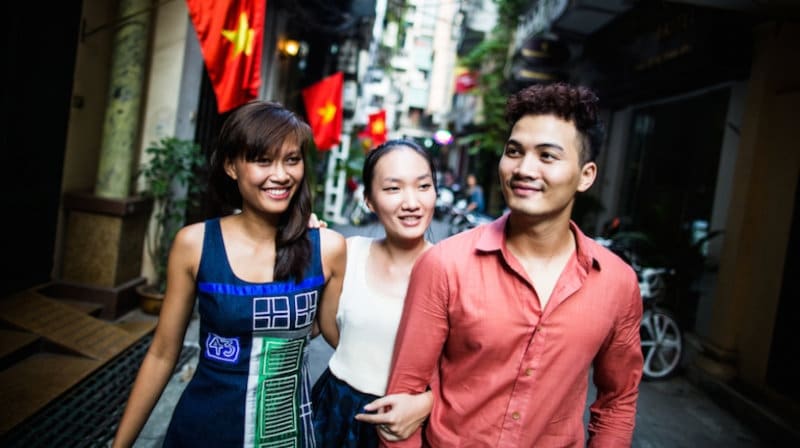 Some of the primary safety considerations should be effective doors and locks, private entrances (if possible), and security personnel. Security gives you value for your money.
Other rental requirements
Many rental apartments in Vietnam may require you to provide crucial documentation to prove your ability to pay rent and other suitability factors. For example, a landlord by request for a letter of employment to establish that you are employed and have a decent salary, which demonstrates that you can pay the rent without any problem. Some landlords look at your duration of the contract to show how long you can manage to pay rent comfortably.
On the other hand, some landlords can request tax returns that showcase what you've been making yearly. Most of all, reference letters from your previous landlord can be needed to show whether you are a good tenant, honest, and trustworthy. This proves your relationship with other tenants, including the landlord. It may also be used to show that you will pay rent without any problems in the future.
Wrapping up,
Vietnam is one of the many countries in Asia that many people love spending their lives with loved ones. With many beautiful cities to find excellent, superb, and even luxurious rental apartments, you will be spoilt for choice. But, with the correct information in hand, you can find the most favored rental apartments in Vietnam.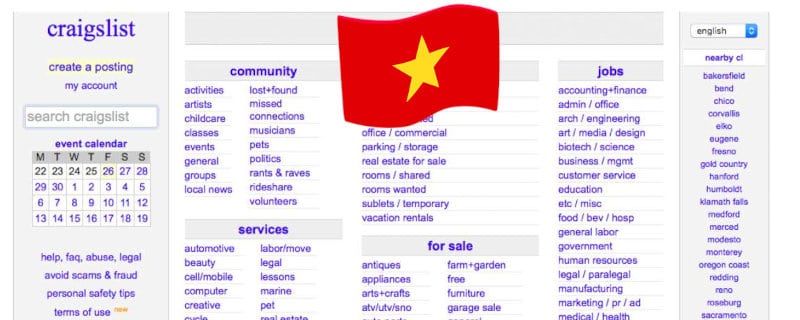 Well, sometimes finding the best rental apartment in Vietnam might be a hard nut to crack, but the biggest lesson you will learn is patience and responsibility. If you do your homework perfectly, by collecting the necessary information beforehand, you are good to go. Knowing what exactly to spend on your rental and the essential amenities to find, what to pay, and any documentation needed, you are on the right road to enjoying your stay in Vietnam.
Upon doing your planning right, you will manage to snag a rental apartment that will give you a thousand and one reasons to live in this much-loved country. Once you have a roof on your head, you can furnish it the way you love best and still hold housewarming parties as you open a new chapter in a safe and warm setting.
To help our readers, we created a synthetic e-book to help them during their expatriation in Vietnam. We share some important key-points to keep in mind for a successful expatriation to Vietnam. Take advantage of it, it's free.