There is no doubt that Vietnam is a gripping nation for many foreigners visiting for the first time. The buoyant nation is filled with breathtaking attractions, and culturally aesthetic sophistications. Once you land in Vietnam, you can take a tour of its vivacious metropolitan areas, or pay a visit the villages where you will find many welcoming indigenous people.
And guess what, you can take a driving license in Vietnam and begin driving around town and continue enjoying the mind-blowing sites from your driver's seat. You no longer need to use the open tour busses just to get around Vietnam, or the sleeper berth trains.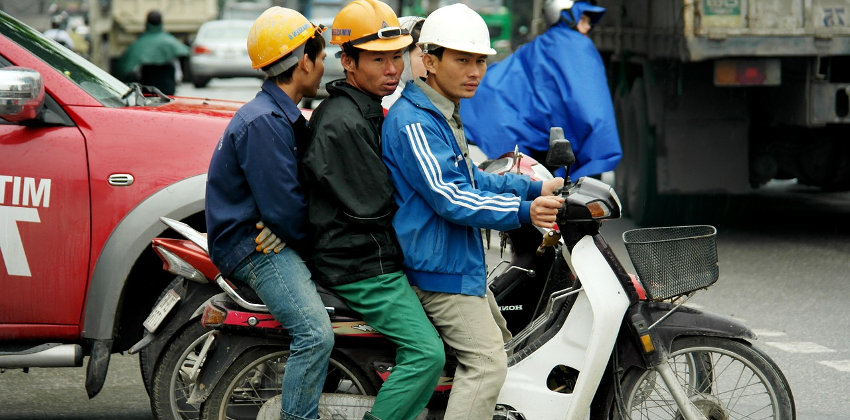 If you are a tourist or long-term visitor, renting a car that you'll drive yourself may be existing to say the least. Forget about the jeep, or minibus with a driver; be the driver this time. If you are going to have an extended stay in Saigon, you can hire a motorbike or vehicle and ride or drive yourself around. But you must learn how to drive have a valid driving license.
Video : Driving license in Vietnam, vehicle registration, insurance …
Answers to 90% of most asked questions of expats about driving in Vietnam. The motorcycle or scooter is the most used vehicle in Vietnam. Considering owning a motorbike or scooter is a question that arises very quickly in the first few weeks after you are expatriated. Many expatriates are not in good standing: they do not have the necessary documents and violate the regulations in place. Indeed, some simple actions will help you to drive legally motorbikes in Vietnam.

Among the questions and inquiries popping up:
Should I buy or rent my two-wheeler?
Do I need insurance?
Do I need a driving license? If so, how to get it ?
Is the international driving license valid in Vietnam?
Can I buy my own motorcycle ?
This video will tell you more about all those key things you need to have in mind when you consider getting a motorbike in Vietnam.
Getting a Driving License in Vietnam
Many questions arise when you need a legal driver's license to drive a motorbike or a car in Vietnam. Most people wonder what type of motorbike or driver's license they need, and if an International Driving Permit (IDP) is legitimate and acceptable in Vietnam. Many also wonder how they would use their insurance in the event that they are in an accident.
If you are planning on operating a motorbike or car while you stay in Vietnam the law requires that you obtain a Vietnamese driver's license. You can get authorized to ride or drive whether you will be using a motorbike or a car. Consider the fact that it is you will be contravening the law if you drive without authorization through the issuance of a driver's license in Vietnam. More importantly, your safety and the safety of other people on the road are paramount. In the event that you are in an accident without a valid driver's license, you may lose your insurance cover.
Motor Biking Popular in Vietnam
There is no doubt that motorbikes are the most popular method for getting around in Vietnam. There is at least one motorbike for every household. In a country with a population of more than 90 million people; there are 45 million registered motorbikes. That's one of the highest ownerships of motorbikes worldwide, and a motorbike for every two people. Motorbikes below 50cc are not required to be licensed although these types of bikes are not appropriate for extensive movement across Vietnam.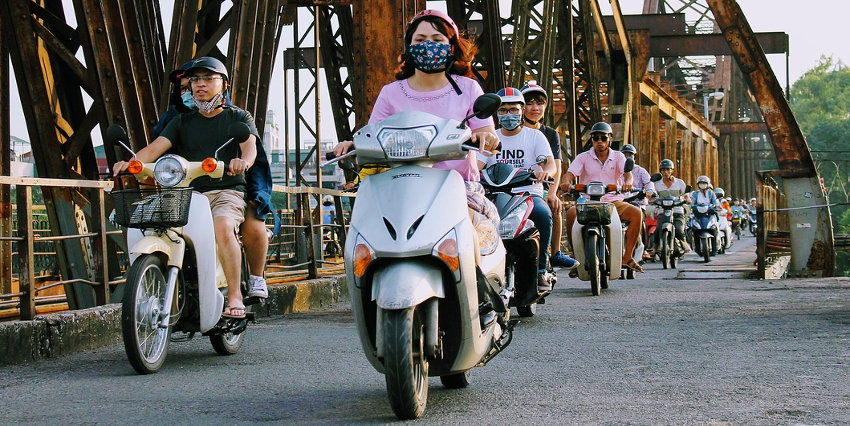 If your home country is signatory under the 1986 convention, International Driver Permits are presently legal. You would still need to be a holder of a valid motorcycle license from your home country and ensure it is registered on the IDP. Australia, UK, USA, and Canada are signatories of the 1949 convention on IDP and hence have no validity, making it illegal for anyone from those nations to ride without a Vietnamese License.
Think about the harm that might come about to you and to others when you ride a motorbike without a valid license. It is also worthy to note that you would put yourself in legal jeopardy and fall into the hands of Vietnamese law and justice system if you are caught in an illegality without a license. If you have a valid License from your home country, you can get it transferred to the Vietnamese License in Hanoi and Ho Chi Minh and that might need a little paperwork. Without legitimate IDP or License from Vietnam, your travel insurance will be null and void since you are riding unlawfully despite the fact that you have a valid motorcycle license in your home nation.
Getting a Valid Driving License in Vietnam
In Vietnam, a driving license is compulsory for all motor vehicle drivers and motorcycle riders that use bikes with 50cc or more. If you are not Vietnamese, you can only drive if you are a holder of a temporary Vietnamese driver's license. You could also use a temporary license that has been changed from your International Driving Permit (IDP).
What You Need to Know Before Applying for a Vietnamese Driving License
You can get a Vietnamese Driving License by applying afresh or converting your International Driving Permit into a valid Driving Vietnam driving license.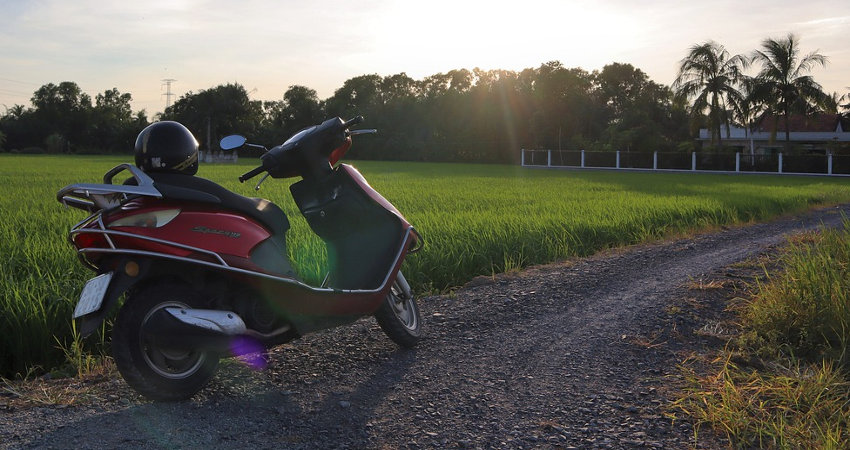 Prior to applying to convert your present driving license, or your International Driving Permit into a valid Driving Vietnam driving license, you are required to have held a legal Vietnam permit for about three months. You should also be a holder of a present driving license, or have an International Driving Permit that is up to date. Here are the permits you require in order to drive in Vietnam.
AM license for 2 or 3 wheeled vehicles that have an engine capacity of 50cc;
A1 license for light motorbikes with engines with capacity up to 175cc;
A2 license allowing you to drive bikes in the A1 category and motorbikes engines with capacity up to 175cc;
B (1) license for driving cars.
You can apply at the Office of Traffic and Public Works in Hanoi, or the Office of Transportation in Ho Chi Minh. Your application is done by filling a driving license application form in Hanoi or Ho Chi Minh. If you are in the provincial areas, you will have to get in touch with local police authorities who will help you accurately establish what is needed for you to acquire a driving license in the province where you are presently domiciled. While applications can be done anywhere in Vietnam, every document that you use for application must be validated by your embassy.
Obtaining a Local Vietnamese Driving License by Converting Your IDP
Anyone with a driving permit from their country of origin will be wise to obtain an International Driving Permit because the permit could come in handy anytime you go abroad. A good number of nations worldwide acknowledge the permit making it easy for travellers to drive or ride.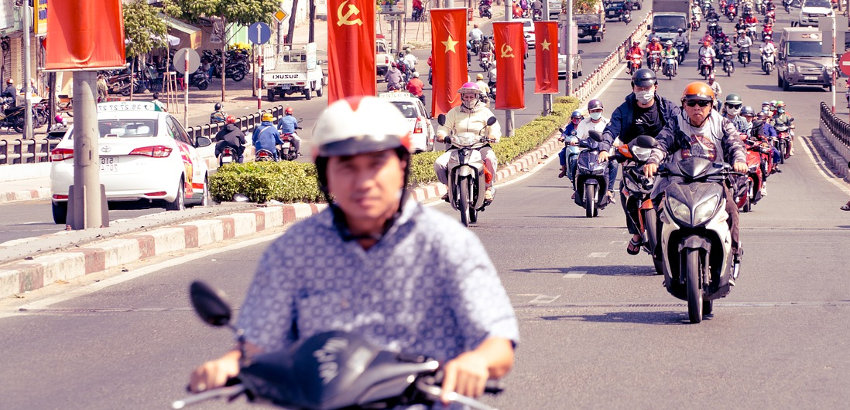 In Vietnam, the story is a little different because the police will at times acknowledge the permit, although most times, they will fail to do so. Having an IDP and a valid local Vietnamese driver's license is ideal. If you do have the IDP, it will not be too difficult to convert it to a local Vietnam Driving License.
How to Go About Converting IDP to Local Vietnam Driving License
Make sure you have all the required documents which include three passport size photos that must be 3 by 4 cm;
You also need a copy of your passport and IDP all verified by your embassy as well as your original passport and driving license;
You should also carry with you an original copy of your residence card, and the application form duly filled from the transportation authority;
You will then go to the Hanoi or Saigon Department of Transportation and surrender the documents. Another photo will be required for their own records and the officers at the Transportation Authority will scan and make copies of all your documents and all your originals will be given back to you;
You then need to fill a postal form and pay the fee of 30,000 VND or about $1.3 for postal services. This is where your license will be arriving at once it has been processed. Keep the receipt and make sure you show it to the courier. All communication about the status of your driving license will be done through the phone;
In about 10 days, your driving license will be posted to the address you provided;
You will also take the practical which is very simple and is something you should be done with in less than 20 minutes.
Q&A Driving License Vietnam : answers of the most-asked questions in 2021
🧐 In what case I'm allowed to take a driving license in Vietnam?
According to the Article 8 of the Ministry of Transport's Circular No. 46/2012/TT-BGTVT of the Vietnamese driving law, a person is allowed to take driving test if meeting the conditions below:
A Vietnamese citizen or a foreigner who is working or studying in Vietnam.
Must be at least 18 years old.
🤔 What is the duration of my Vietnamese driving license?
The expiration date of your driving license in Vietnam depends on the due date of your visa, your work permit, your residency permit, or the expiration of your driving license in your home country. One thing you have to keep in mind is that the expiration date depends on whichever is the shortest in the 4 documents.
For example, if your residency due is 2 years, your work permit and residency permit are 1 year left, and your visa due is 6 months, your Vietnamese driving license depends on the due of the visa, which is a 6-month due. This also means that you will have to renew your driving license at the time you renew your visa. There could be some exceptions depending on where you live. However, this is the most common way of how this works.
🚗 Are there any driving courses for foreigners in Vietnam?
Yes, there are. There's a lot of agencies that could offer you a driving course and register you for a driving test. Also, they will consult you with the right bikes that suit your expectations. Therefore, it's always legit to go through an agency to register for your driving test and driving license.
Another way is when you have a Vietnamese friend who can teach you how to drive. That may reduce the expenses spent on driving courses.
💁‍♀️ Is my US license valid in Vietnam?
Sadly, no. You cannot use your US license to drive in Vietnam. To use a vehicle in Vietnam, you must take a Vietnamese driving test or convert your foreign driving license to get a local Vietnamese one.
🚘 Is it possible for me to rent a car?
You can always rent a car when you want. If you want to travel across the country in the safest way, traveling by car is the best choice of all.
These are some of the names that you can look up on the internet if you're interested since they have been around for a while:
Dolla
GREEN WORLD
Hertz
Vietnamdrive
Hanoi Journey
Getting a Vietnamese Driving License Using Other Options
For foreigners with no driving permit, you can still get a legally valid Vietnamese driving license using other available options. You can take the driving and theory test, and that will offer you a chance to obtain a legally valid Vietnamese driving license.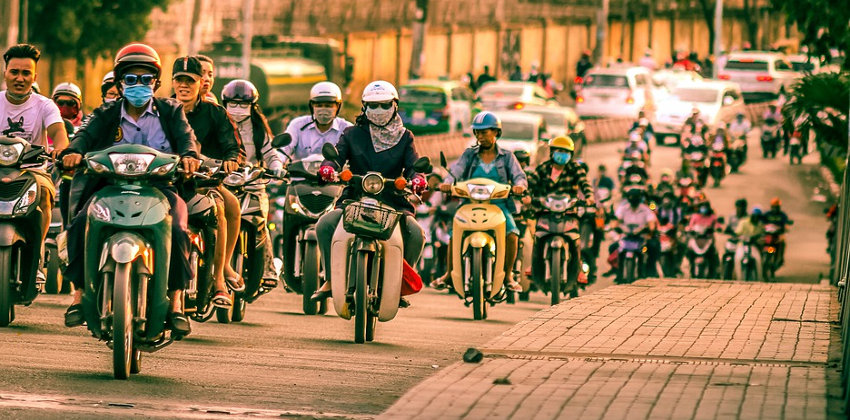 Again remember that getting a license is the prudent thing to do because of your safety and the safety of other people. The license also protects your insurance cover in the event that you are in an accident.
Requirements for Vietnamese Driving License Application
An application fee is required with the amount depending on your citizenship although it cannot be more than 500,000 VND or at the current exchange rate, about $22;
You must have a current and valid passport;
You also need 4 passport size photos although it is prudent to confirm with the local transportation department since every province has varying regulations;
You will need an eye test and that can get done in most hospitals in Vietnam at a cost of about 200,000 VND or roughly not more than $9.
With all the documents in your procession, obtain a certified application form, and head to the office where you obtained the application form. Everything will get processed and once that happens, it will be time to take the driving and theory test. The theory test will be quite a test since it is about 150 questions that are only available in Vietnamese. The test is available for 400,000 VMD or about $18.
If you ace the test, you will move to the practical test which costs 700,000 VMD or slightly more than $30. The test will be relatively easy and you can head to the driving test center to familiarize yourself with it and do a little practice. After you pass the theory and practical, it takes about 3 months for your license to be processed before you can get it. At most, you will use about 1,000.000 VND or not more than $50.
While the process of getting the license might be a little complicated, given that most things are done in Vietnamese, it helps to get a local friend to help you through the entire process.