Opening a bank account in Vietnam if you live in Vietnam is a necessity. Just making a withdrawal from a ATM with a foreign credit card can quickly lower your funds. You will do the calculation yourself, but when you take into account the ATM fees, the conversion fees (usually between the euro and Vietnam dong) and then the fees of your bank abroad, you will see what you lose with each transaction and it can add up very quickly! Many shopping sites do not accept foreign credit cards, which makes life difficult for expatriates if they want to order a product on the internet, book a movie ticket, pay their rent and have a record of the transaction to reassure themselves.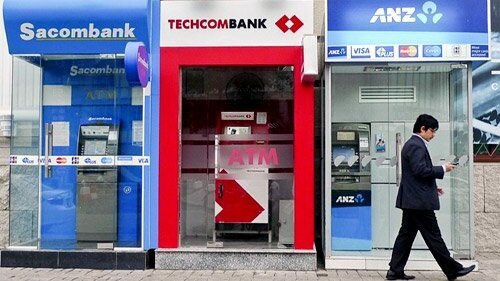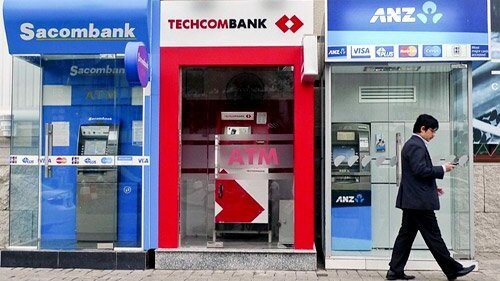 It is clear that having a bank account can make many things easier. No matter the length of your stay in Vietnam. Even with only a tourist visa, some banks in Vietnam allow interested people to become account holders in just a few minutes.
⚠️ Since October 2019, Vietnamese law has become stricter regarding the opening of bank accounts for foreigners. The legislation tends to allow only expatriates working in Vietnam. Thus, if you only have a Tourist Visa, you will no longer be able to make cash deposits at the counter. You should still be able to open an account (by writing a affidavit certifying you are not doing any work in Vietnam), but you will not be able to deposit money at the counter. These new rules are following the trend implying foreigners to register with the Vietnamese tax administration to be able to control the taxes in Vietnam for tax residents. If you live in Vietnam, you should also be interested on our two studies regarding :
Vietcom Bank, an affordable solution
There are many banks in Vietnam and Vietcom Bank is one of them. It would be suggested to have a sum of 800 Us Dollars per month to be used during the stay. Thus, for a person who intends to stay a little longer in Vietnam, it would be helpful to have a bank account to store his funds. In addition, this would reduce inconveniences such as theft. Moreover, funding your Vietnamese bank account from an account in France is much more profitable than the costs generated by transactions with ATMs.
Alternatives to Vietcom Bank
Vietcom Bank does not have a monopoly on creating accounts for expatriates in Vietnam. Even if they are just tourists, the French have the opportunity to turn to other institutions such as the ANZ bank, the ACB bank and many others.


The biggest advantage with these banks is that they all have a branch in district 1 of Ho Chi Minh City. As a result, it has never been easier for an expatriate to find several banks at once and choose the one that suits them best.
What Do I Need to Open a Bank Account?
Vietnamese banks are not demanding. Tourists who have been in Vietnam for less than six weeks can present themselves with a passport visa. Those who exceed this time limit should add a resident card to their file. The tourist will be able to open an account in foreign currency (US dollar and euro) or use local currency to make it more convenient.
Open an account at Vietcom Bank
The formalities of opening a transfer account in this bank attract many tourists. Indeed, it is enough to deposit a minimum of twelve US Dollars and to provide only a fee of two euros if you intend to close the account before your birthday. Of course, the bank does not provide a withdrawal card for currencies. However, the withdrawal card for the local currency (Dong) is available. In order to encourage tourists to convert their currency, the bank takes a 0.165% commission for all foreign currency withdrawals, while withdrawals in Dong do not involve any additional fees.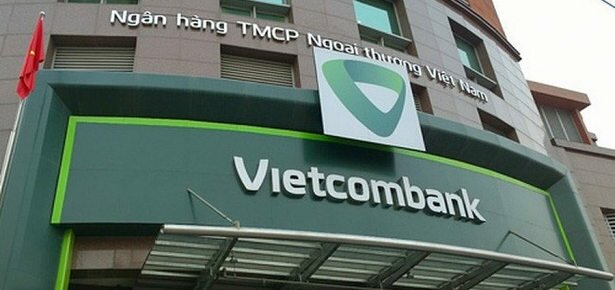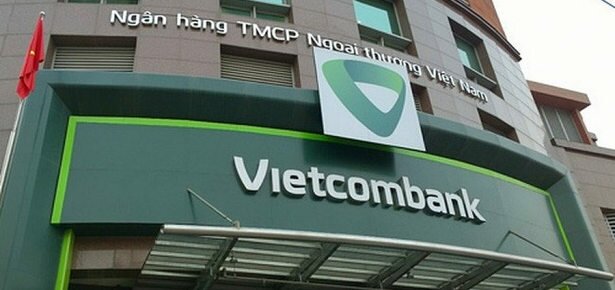 To fill in the documents and open an account, it is preferable to contact agencies that are used to dealing with tourists who do not necessarily understand Vietnamese.
We recommend the bank office located in the Bitexco Tower in the heart of District 1 in Ho Chi Minh City. It takes about 30 minutes to complete all the paperwork. You will be able to benefit from web access, a mobile application and a Mastercard or Visa debit card. Even if you do not have a work permit (you receive money from a foreign company or you are retired with a pension received on your foreign account), you can open an account and notify them that you will not receive any salary or bonus in Vietnam. Then you will be able to receive international foreign wire.
Open an account at ANZ Bank
This bank attracts visitors from Vietnam with its wide range of possibilities. To open an account in local currency, all you need to do is make a first deposit of at least 3 million dongs, which is the equivalent of 150 US dollars. To hold a foreign currency account, you would need 300 euros or US dollars. To use a withdrawal card, you would have to pay a fee of $10 per year. To have a balance lower than the deposit is sanctioned by a withdrawal of 200,000 dong. Closing an account before its anniversary requires the payment of $30. Like most banks in Vietnam, a 0.2% fee is applied to foreign currency withdrawals. It is wise to use your first and last name on the account for fear of having signatures that do not resemble each other.
Life in Vietnam as an expat may interest you. If you want to settle down there for a while, I recommend you to download our step-by-step guide to prepare your life there with updated advices for expats.
Click here to get your free e-book dedicated to expats who want to live in Vietnam
Bank account in Vietnam: which use to choose the best option
Different scenarios are possible if you want to minimize your bank charges. If you work in Vietnam and receive a salary, you will soon be asked for a local bank account. You can turn to the banks we recommended earlier in this article to ensure a quality service, distributors present throughout the country. For many jobs, you can also be paid by hand. In this case, you are free to use your salary over time to pay for your current expenses.


For those who come to work in Vietnam with expatriate schemes or via executive profiles (employees seconded from a French company for example, executives who work between South East Asian countries, etc.), the question of bank accounts requires more thought. Indeed, it is easy to receive money in the country (for example, to send a French pension or a salary from a foreign company to a Vietnamese personal account) but it is very difficult to get money out of the country. Thus, for an expatriate who works for one, two or three years in Vietnam and intends to stay there for only a fixed period of time, they will have to ensure that they will eventually be able to recover the money they have left in their bank accounts in the country. This can be tricky if you trust a local bank that is not used to working with this type of expatriate. Our analysis about sending money overseas from Vietnam covers all the solutions expats may have in mind, pro and cons of each ones and costs involved if you need to get money out of Vietnam. Thus, in this case, choosing an international bank that has a presence in Vietnam such as Standard Chartered, HSBC, or Citibank will be preferable because the banks will not have any difficulty when you tell them that you want to close your account or withdraw part of your savings.
Vietnamese Banks and their use Outside Vietnam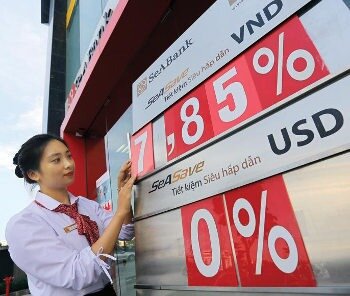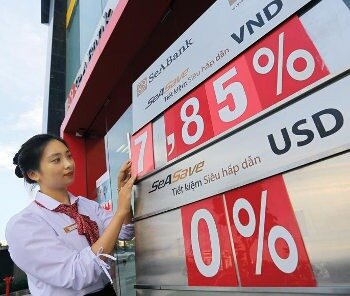 USD or VND savings account in Vietnam with 8% interestIf you have to travel to South East Asia (Thailand, Cambodia, Laos,…), be aware that traditional Vietnamese banks are not very flexible on withdrawals abroad. For example, do not close your French bank account and always keep two or three withdrawal cards if you are travelling or on business in neighbouring countries.
These limitations stem from the country's desire to keep its capital and control over its currency. This is why we see so many promotions on savings accounts that earn 7% to 8% per year in the country.
USD or VND accounts – what to choose?
When you go to meet the banks to open an account, you will be offered a savings account. If you want to add one to your account, it can earn you up to 8% per year. The proposal is tempting but you have to take a look at what this 8% annual interest really means. To do this, here are three main criteria to evaluate:
the currency in which this interest is generated: is it the US dollar (USD), euro (EUR), VND (Vietnam dong)…
the guarantees offered by the banks on your investment: is your money and initial investment guaranteed?
the inflation present in the country: i.e. how much do prices increase on average per year in a certain currency ?
Since our article is aimed at general public education, we will not go into this in more detail and will give approximations. Here is the synthesis:
Taking into account price inflation in Vietnam, it can be seen that currency dilution (loss of the value of the VND against the USD) and interest rates that seemed very high are not so attractive in the end when compared to a fixed foreign saving account in your home country. When you add the guarantees offered by Vietnamese banks regarding insurance and default risks in return, you realize that you shouldn't bet your entire savings strategy on these investment opportunities.
Transferwise, the Ultimate Solution for Tourists and Expats
For those who come to Vietnam without having a solution to transfer money, Transferwise is the easiest way to avoid paying exorbitant fees. Whether for personal or professional use, Transferwise interests customers by having no unpleasant surprises. The costs are even among the lowest on the market. As the service supports more than 300 currencies worldwide, Transferwise is the ideal partner for tourists who want an account with multiple possibilities and could still be used even when leaving Vietnam to move to another country.
An Experience to Live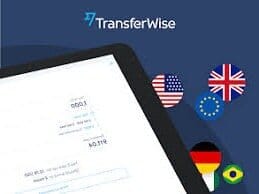 It is true that the service is quite new in Vietnam, with only a few years of presence in the Vietnamese banking world, but it does not have much that other banks envy. Those who have already had the opportunity to try Transferwise have enjoyed the experience. Already used in other Asian countries such as China, it has never been easier for expatriates to send international money or receive transfers from their accounts in France or Europe.
How Does it Work?
When using the Transferwise service, the customer should expect a transfer cost of 1.5% and it takes a maximum of two days for the recipient's account to be credited. Transferwise offers not only the cheapest transfer costs on the market, but also the fastest transfers for expatriates. Moreover, since it is possible to verify the amount to be received at the end of the transfer in advance, it is easy to compare the service with the payment system and assess how practical and cost effective it is. In addition, to make a transfer, it is sufficient to indicate the name of the recipient, his account number, his bank code and the BIC/SWIFT code.
Transferwise saves you the fees usually applied by traditional banks: international transfer fees from your home country bank, currency conversion, reception fees from your Vietnamese bank. A welcome offer is available on Transferwise to allow you to test the international wire service and compare fees with your traditional bank.
0% fee on your first Transferwise transfer (*)
(*) Up to 500€: you have no fee to test the flexibility of Transferwise and receive money on your bank account in Vietnam.
New Fintech Online Banks: Revolut, Bunq, n26
These new online services offer Europeans online debit cards and accounts that allow them to store and convert currencies at attractive rates. Indeed, the costs in Vietnam are generally from:


ATM to make your card withdrawals charge a fee for each transaction (generally a fixed fee from 20000VND to 80000VND for foreign cards.
Banks themselves that convert your currency (usually from the Euro if you have an account in Europe) into Vietnam Dong. This conversion can be minimized by using one of the cards from these new online banks.
The ideal way to travel is to bring one of these cards with you. You will save several tens of euros during your stay. Our recommendation among the latter regarding our use in Vietnam is Revolut.


We heard from people who had problems with their N26 cards: they had various problems involving blocked cards or authentication requests from Vietnam by N26 teams. That is why we recommend the Revolut alternative, which is very popular in Europe. Before you leave, you can open an account in a few minutes, validate the identification steps and receive your card in the coming days.
Opening the account and the card shipping is free of charge. Premium options offer additional benefits if you travel a lot and want to further minimize withdrawals from ATMs abroad and currency conversions.
Another very popular option is to convert your Euros or USD (US dollars) directly into jewellery, they usually provide a very competitive rate (less than 1% fee) which can be interesting if you arrive in Vietnam for a few days and can exchange your currency into local currency.
More questions about banking in Vietnam ? Receive your personalized e-book