So that's it, you decided, the opportunity presented itself and you took it, you're ready to settle in Vietnam! Or do you want to send packages to or from Vietnam and are looking for the best solutions? In this article, we will explore the best alternatives for sending and receiving in Vietnam.
If you are planning your expatriation, the journey has certainly not been easy, as the functioning of the administrative system is very different in Europe and in Asian countries. But let's say you were lucky and you succeeded, in any case you are ready for the big move. Then you realize that this is not an easy task….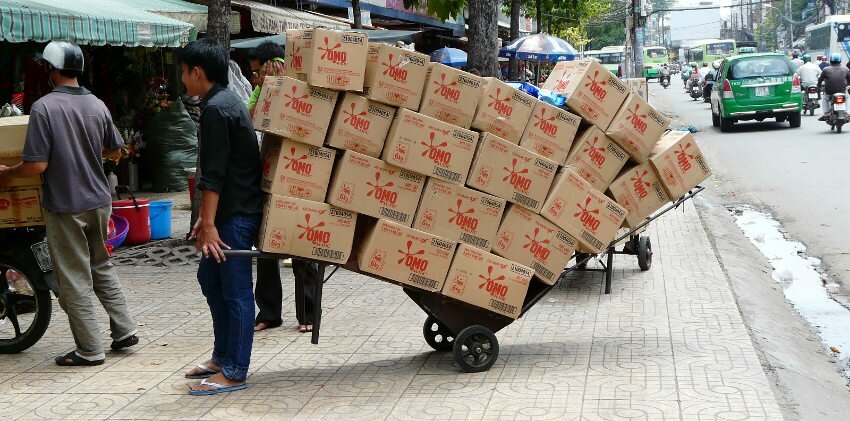 Yes, you are right to take time to think and spend time organizing your move to Vietnam, the best you can do is to prepare everything beforehand, in order to avoid unpleasant surprises when you arrive on site.
Ideally, the plan will be to spare yourself as much as possible, because between the stresses of landing in a new country completely different from your country of origin, the language used, which is not necessarily a language you can master, and the hazards of such circumstances, you may panic and lose your way in no time at all, and for nothing at all. We will go through the subject together, it will also be an opportunity for you to get a glimpse of what it can be like to prepare for his move to Asia, if you ever plan to move there. Rule number one, settle down to prepare all this in the most complete calm (possible), we all know it, in haste we forget more than half of the things we plan to do.
Sending to Vietnam: how long to ship overseas ?
It is true that this will not be the most pleasant part of your adventure, but it is essential if you stay permanently in Vietnam. Moreover, many people have a phobia of procedures and prefer to opt for furnished accommodation, but if you leave permanently, you will have to bring back your furniture, at least the essentials and especially those with sentimental value.
Use the services of an international shipping agency
You have the possibility to contact an international moving agency, in general they are aware of the regulations in force in Vietnam and can do the administrative procedures on your behalf. That being said, there are some agencies that do not handle on-site customs clearance but only transport, so be sure to check this out.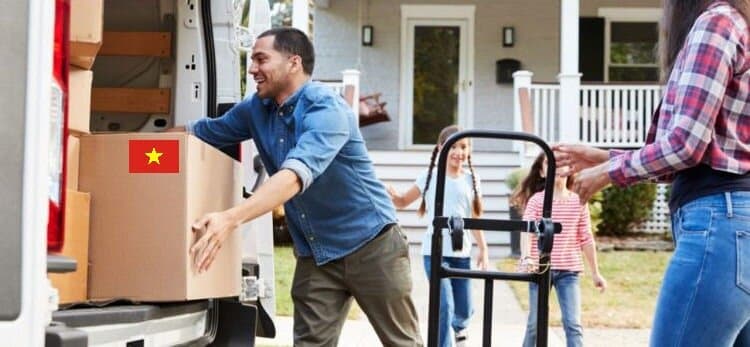 On the one hand, it will be a little more complicated to manage because you will have to clear customs yourself, but on the other hand, there are some who choose these agencies because the cost of the service is lower. Nevertheless, through the theory of least risk, all those who have experienced moving to Vietnam in an expatriate context believe that it is better to entrust the tasks to an agency that can handle the customs clearance process.
5 free quotes from international movers for Vietnam
You plan to move to Vietnam but don't want to spend huge amount of money to move all your stuff ? Would you like to save time and get direct access to the best price for your international relocation ? Take advantage of 5 free quotes from different international moving agencies to compare prices and immediately get an idea of the best providers:

Plan in advance your move to Vietnam
It is a good idea to think about checking that all items to be shipped are allowed to enter Vietnam. They are quite drastic in terms of imported objects but also in terms of the way they are packaged. This information will be easily accessible on the Internet, via airline websites for example. Whenever possible and always in the spirit of saving yourself as much stress as possible, take only what is really essential. Especially since you don't have to worry, you wouldn't have any problem finding almost everything you need once you get there, except for really specific items like items you brought back from travel, for example, or things with sentimental values. So first sort out and take on board only what really needs to be sorted.

When you have finished sorting, make a list of all your items, which will be used by your mover to estimate the volume to be transported. Again with this list, you will be asked to complete a value statement document, you enter an estimate of the price of the goods. This document will be very useful in the event that an incident occurs during the transport of your goods (damage or loss). Moreover, the most considerate people take out moving insurance, and compensation will be calculated on the basis of the declared values. A way to remain more serene and prevent unpleasant surprises in such circumstances. Be aware that this remains an option and not an obligation.
Q&A: Relocation from / to Vietnam – How does it work ?
🌏 How to prepare your relocation to / from Vietnam
Using the services of an international carrier is often more sensible when you want to move or send a large volume abroad. When we list: weight, logistics, customs clearance and final delivery to the chosen location, … relying on an international moving or parcel service provider can help to overcome all the problems usually encountered.
🚨 Customs headache : items stucks at airport in Vietnam
How many times do we see people complaining about customs in Vietnam on Facebook groups of expats with blocked packages? As a general rule, any package received with a value over $100 will be checked for import taxes. Using logisticians who are used to managing all the steps avoids you having to waste your time, travel and bring proof of your purchases. This is why we recommend that you make an estimate with a reputable service provider who is able to provide you with different quotes from different international logisticians.
📊 Comparing movers: a must do to pay the right price
Being able to challenge different international carriers to provide you their best offers is important to enable you to pay the right price. The process to copy / paste is: you contact mover A and get a first quote (based on your volume in cubic meters). Then you contact mover B and give them the first price you got and ask them if they can offer you a better price. Since these logistics specialists generally have a comfortable margin, you will be able to get a lower price. Then you go to Provider C and ask them to make an effort to offer you a better price. By repeating this process, you will be able to get the best rate.
💥 Our advice to save time and make your move a success
You can also directly contact a moving broker (just like a loan broker would do), who will take care of all the process of negociating on your behalf to provide you with the best prices. You benefit from his expertise, avoid mistakes and cut this time-consuming process. As the rates are usually the same as those you would get by doing these steps yourself, this is the solution that we recommend you try out to save a lot of time and get straight to the point with different quotes so that you can then choose the best service provider to handle your move. If you want to submit now to the best relocation broker, fill the form by clicking here. You will get 5 free quotations so you get it done soon.
Shipping solutions for items and belongings : prices and delivery time
After estimating the volume of belongings you will be taking, the mover will make suggestions as to the appropriate mode of transportation. Depending on the case, you will probably be offered a flight if you don't have much to bring to Vietnam. On average this type of transit lasts 10 days, and may be a little expensive. If you have a larger volume of goods to transport to Vietnam, the mover will direct you to a sea freight option. The journey will obviously be longer, but the cost of transit is interesting.

Once you have agreed on the volume of goods and the mode of transport, all you have to do is fulfill your contract with the mover. He will prepare a sending form for you which, once duly completed together and signed, will be given to you. Keep this document carefully as it will be presented once in Vietnam when your belongings are delivered to you. And especially in the case where you choose to clear your affairs yourself, it is in your interest to present this document to the Vietnam Customs Service, if necessary it will be very complicated for you to clear your affairs through customs.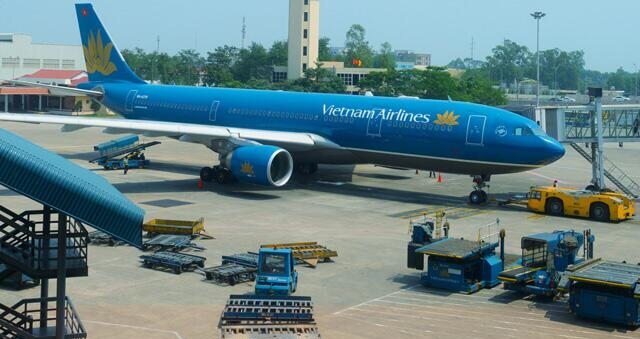 There is no need to remind you of the items formally banned from import into Vietnam, they are more or less the same as in other countries, including firearms (even with a permit to carry a weapon you will have great difficulty introducing a firearm into Vietnamese borders), explosives, fireworks, toxic risk chemicals, toys with dangerous characteristics, drugs, and pornographic or anti-government works. In addition, remove all military equipment and similar items from your business list for transport to Vietnam.
Send and receive a small package to Vietnam
For small packages, there are many transport solutions and several service providers offer this service. The formalities are the same as for all shipments abroad, taking into account the goods prohibited on import. Small parcels can be easily sent by air, there are also express transport offers.
Shipping from Vietnam to foreign countries?
This is worth talking about, because once you are well established in Vietnam, at some point you will need to send shipments from Vietnam. Whether it is Christmas gifts for relatives who will have stayed in your country of origin, all other holidays also through birthdays, engagements, weddings and births… you will find out how to do it.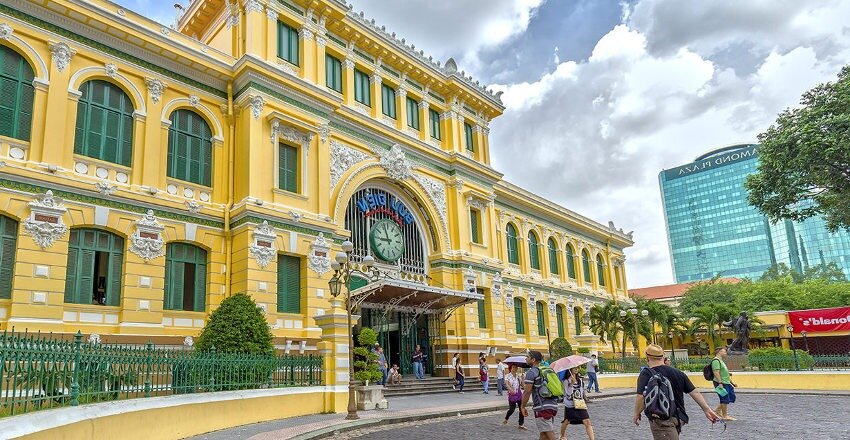 First, finding a post office that offers international shipping is the right thing to do as number one. Post offices are easy to find because they happen to be everywhere; just make sure they provide international courier and parcel services. Once the post office is located, you will be able to bring your mail or parcels to be sent there, without packing them first. It is indeed useless to do the packing yourself because the postal agents will ask to check the contents of each package to ensure that all its contents are authorized for export according to the laws in force. The export of liquid is prohibited, from Vietnam do not think you can send drinks, for example. Similarly, the package must not exceed 30 kg and 1.5m in size. Once this check is done, the postal agents will be able to pack the package for you, they can provide you with the cardboard box at an additional cost. At least you are sure that you are sending products that are authorized, and that all this is properly packaged. You could then proceed to the next step which is to fill in the label to be affixed to the package (fill in the address of your recipient, and yours, each in the dedicated area). There will be another form to fill in on which you will mark in detail what the package contains, as well as their market value, details on your identity will also have to be filled in on this form including your names (of course), information on an identity document (passport number and its date of issue), so remember to bring your proof of identity.
Once properly completed, these documents will be given to the agent with the package. All this will be rechecked together, weighed to estimate the cost of sending it, then recorded. The cost will be based on weight and there will be an additional cost if you opt for an express shipment (5 days to a week) rather than if it is a classic shipment (3 weeks). Plan about 550,000 VND per kilo for a shipment to Europe, prices are predefined in weight category, in 500 gr steps.
Once properly completed, these documents will be given to the agent with the package. All this will be rechecked together, weighed to estimate the cost of sending it, then recorded. The cost will be based on weight and there will be an additional cost if you opt for an express shipment (5 days to a week) rather than if it is a classic shipment (3 weeks). Plan about 550,000 VND per kilo for a shipment to Europe, prices are predefined in weight category, in 500 gr steps.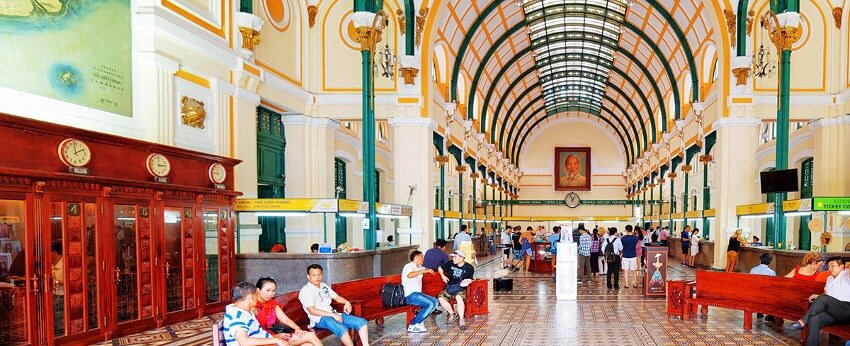 The agent will give you a proof of sending which contains the details of this operation, remember to check the addresses and telephone numbers in case the agent has made a mistake in recording them. And it's done, all you have to do is wait for your package to arrive at its destination. Waiting is a very important word during all these steps, because you will have to be patient when you go to the post offices in Vietnam. A tracking number may be requested, but at an additional cost here again.
Internal letters and parcels in Vietnam
In everyday life, you may also send parcels or couriers internally to Vietnam for administrative, professional or other reasons. The problem will not be to find post offices because there are many of them, almost in all cities. Feel free to visit these offices and talk to an agent to deliver your mail and/or parcels, and don't just drop them in the mailboxes. Local postal services do not necessarily have the best reputation among expatriates in Vietnam, you can always use private delivery services for your internal mail. The concern is always to lose your mail or parcels, or that they are opened by postal agents, because sometimes mail can contain confidential information. In general, in inter-city mail is not open (in international mail it is mandatory). After sending by normal route via the post office is slow, or even very slow, even by local transport. The majority of people who have to send mail between cities in Vietnam make greater use of express services that deliver packages within 3 days.
Be aware about customs rules : VAT, customs fees, problems
Import-export procedures are somewhat drastic in Vietnam, which is governed by strict and restrictive regulations. So it is always advisable to use professionals when you have goods to bring in or out of Vietnamese territory. In addition, for certain products, government approval is required, a procedure to be carried out before the transit of goods or property.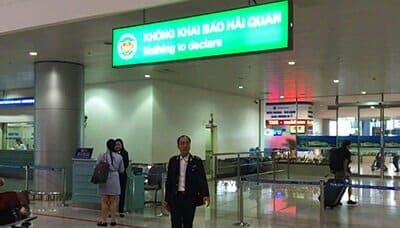 Examples include pharmaceuticals and cosmetics, processed food products, essential oils and derivatives, dairy products and honey and all animal by-products, as well as alcohol and cigarettes above a certain defined amount. In Vietnam there is also a standard for product labelling, so it is important to be well informed. A regulation specific to Vietnam that can be annoying if you move there, for example, is that in this country, it is forbidden to introduce second-hand objects, especially for textiles, medical devices, household appliances, furniture and various interior decoration items. Similarly, used motor vehicles will not be allowed to enter Vietnam, especially if the steering wheel is on the right.
Once in Vietnam, be prepared to pay the taxes that will be applied according to a rate categorized according to the countries of origin of the goods (WTO member, ASEAN member and other countries)