As a foreigner in Vietnam, nothing should stop you from living your life to the fullest. Despite enjoying every bit of faultless Vietnamese attractions and impressive culture, you may think of dating a Vietnamese girl and starting a good relationship altogether.
You may have to endure all the grueling process of dating to settle down to a relationship or marriage on that note. If you are single or divorced and wish to start a new life in Vietnam, then it's time to get rolling,
But first, you must know that Vietnamese girls are quite different from girls in the west. She may be a little bit conservative with unique values and traditions compared to the girls you are used to back at home.
Moreover, if you have never spent some time in Vietnam, you may be jumping into murky waters that you may need to hone some unique skills to navigate successfully. Some relationships with Vietnamese girls have ended prematurely just because of cultural differences. But worry not as this article will take you through the tips of dating Vietnamese girls as a foreigner.
Vietnamese is a good country that has a high number of young individuals. These individuals under 30 years old make up 76% of the total population of the country. Many of these young people are young and looking for a dating partner. They use various methods to find the correct partner for their life. Some go to the doing website, while others use other methods to look frothier life partner.
💕 Well, whatever be the reason, there are reasons for the people who want other people in their life. So, to help them get successful with dating in Vietnam, we have presented some of the few points below. Read the article and you will be able to look for your partner easily.

📱 If you look into taking shortcuts in your dating journey, you can use apps or websites that can help you connect with Vietnamese girls. We tested and reviewed all of them so we can provide you with our ranking and recommendations.
Video : dating, long term relationship and marriage in Vietnam ?
In order to bring variety to the audience who asked me many times about how dating works, cultural differences and things to know when engaging in a serious relationship with a Vietnamese woman, I decided to make an explanatory video.
In this interview, I invite an expatriate who has been in a relationship for several years and with whom we talk about dating, being in a relationship and even getting married. If you are looking for information before getting into a relationship or just to know what happens in Vietnam in mixed couples: foreigner / Vietnamese, then this video will tell you more.

We discuss about:
The misleading ideas and the truths about the traditional Vietnamese culture
How it works when you are in couple in Vietnam
Engagement and marriage in Vietnam: what no one is telling you
The advantages and disadvantages when you commit in this type of relationship
What to know before dating Vietnamese girls
While dating any Vietnamese girls there are certain points which you should be aware of. These points will help you, in the long run, to find the perfect Vietnam girl for yourself. Let's have a look at the points to be careful about while looking to date a Vietnamese girl.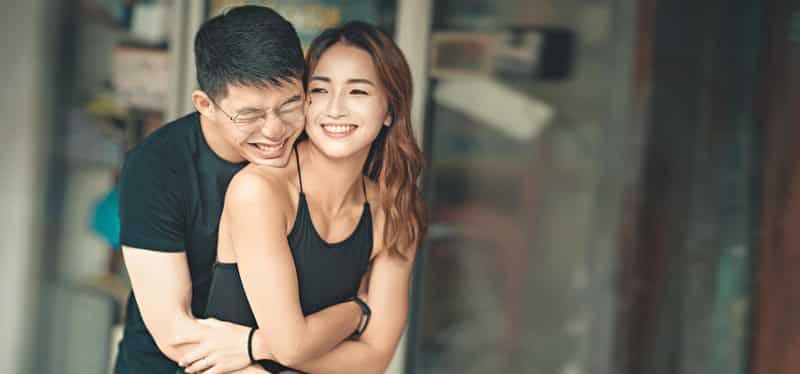 The first point is the source of finding a good girl. There are many websites or apps available in Vietnam which will help you to find the best Vietnamese girl for dating, however, they all are not the same. Some of them are better while others are not as good. While selecting the app or the website you should be careful. Do not use any app or website that ask for too much money to use it, such a website usually does not have anything good in them. Take your time to find a good website or app that will help you find a good Vietnamese girlfriend.
The next point is the route of the relationship. No girl will straightway become your girlfriend. You will need to go through a tedious process and you need to have patience. First, a girl will like you, then you will become friends, and if the feelings are mutual, you will become lovers. Most people commit this mistake of not knowing this route. They think that they will get the girl as they like. They do not understand the process. You should know the process and be careful of it. Be patient and try to from hints at the girl on how much you like her. If she likes you too then you too will get together eventually.
Be truthful is the third step. Whenever you meet any girl remember to be true. Even when you are creating a profile on the app or website, you need to be careful. You might be able to impress a girl by being a liar on the website, however, when you will meet, she would eventually realize the truth. Then it would be a breaking point for you as nobody wants a fake partner. So even if you are not getting someone you like to be true, eventually you will get what you want.
The last thing you should be patient. Most of the people aren't patient when they are finding any girlfriend. They use a website for a day or two and in case they do not anything they will simply delete the app or delete their account from the website. They do not wait for some time. A report said that 2-3% of people get any like on the first day of opening their profile on the dating website. It usually takes 3-4 days to get the work done or for the people on the website to notify you. So, one thing that you should learn from dating websites is to be patient. Patience is the key here and you should be patient. This will help you to grow and you will be able to meet lots of people on the website. Form there you would be able to easily choose the one girl you like who will be your dating partner.
Q&A Dating and relationship tips and advice for foreigners in Vietnam
🇻🇳 Is there an alternative to communicating with Vietnamese girls if I'm still not fluent in Vietnamese?
The problem of language proficiency is a question that often comes up when talking to new expatriates and people who want to meet people. If you live in big cities like Ho Chi Minh City, Hanoi or Danang, you should be able to get by with your English. Sometimes, learning vietnamese can help you to build trust with your dates as they will see you want to learn and understand about their culture and language. If there are some words you do not understand, it will be perfectly acceptable to use translation apps, as this will help your progress in learning the language. Besides application, speaking the language and dedicating yourself to your language lessons will be of great benefit.
🧑‍🤝‍🧑 How should I arrange a first date with a Vietnamese girl?
For the first date, a trip to a coffee shop or a café will suffice, you can pick one close to where you are staying, and you'll be good to go. Try not to take her out to dinner or a meal right away, this way you can weed out any "gold diggers" who just want a free meal.
⭐ Should I take the lead in a relationship with a Vietnamese person ?
Do I have to take the lead in a relationship with a Vietnamese girl, or is it acceptable for responsibilities to be divided? Vietnamese society is very patriarchal, so you should take the lead and be decisive when making important decisions. Being indecisive or showing weakness can result in her losing her respect for you, which would make your relationship a disaster. Stand up for your opinion on things or how you want your relationship to go from the first few weeks and your partner will appreciate your honesty and initiatives.
😍 How can I tell if a Vietnamese girl likes me or not?
If a Vietnamese girl likes you, she will talk a lot and ask many questions, she'll be asking you about meeting her family, she'll maintain eye contact and smile, she'll be eager to show you her culture, she'll play with your hair, and she'll laugh at your jokes. There may be many more signs that are different per individual, but these are a few signs to look out for.
🚨 What should I be aware of when dating Vietnamese girls? Any red flags?
There are a few red flags to look out for when dating Vietnamese girls, knowing these will help you to avoid those that may want to manipulate you, or only want your money.
First, is the topic of money, if she ever brings this up, she may only be dating you because she needs money for sick relatives or for expensive surgeries. Maybe for her studies, or for a new dress.
Another one to look out for is her relationship with her family, because if there is high tension there, this may indicate a few problems that will spill over into your relationship. Mixed relationships (a foreigner and a Vietnamese person) are more or less accepted depending on the mindset and how traditional the family is, open the debate with your partner and ask his or her insights about it from the first weeks is a must do.
🚫 What are a few things I should not do when dating Vietnamese girls?
Don't try to flirt too much in public, meaning kisses and hugs are not an option if you are outside. Vietnamese girls are more conservative than Western girls, and are generally not comfortable with this.
Things to be careful off while dating Vietnamese girls online
While online dating is safe, there are certain things that you should be careful about while online dating any Vietnamese girl. Online dating is dangerous in some matter and people should be able to cautious. Let's see what are the things one needs to be cautious of while using the online dating website.
The first thing is to use a trusted app or website for online doing. This is the online rule of online dating. Always use the apps or website which you find are safe and secure. You do not need to use apps or website which are harmful. Using such a website can expose your data to other people who can misuse it in the future. So, the first step is to be careful while choosing the online dating platform.

The next thing is to be careful while on a safe online dating website. Not all the girls that you will find on the online dating website would be true and genuine. Sometimes many fake people would create id of fake people on such dating websites. So, you must be sure of what you are dealing with. Proceed with caution and like online those profiles which are true and genuine. This will help you to stay ahead and be safe.
Dating websites and apps in Vietnam : A great pool of different options
It's challenging to make friends in Vietnam as a foreigner, even more, challenging to a local who is interested in going on a date with you. The problem remains: Not everyone in Vietnam speaks English or good English. You certainly don't want to meet someone who can barely understand what you said or vice versa. Such could be an ultimate awkward moment of the day, which may haunt you for days, or even weeks to be the least.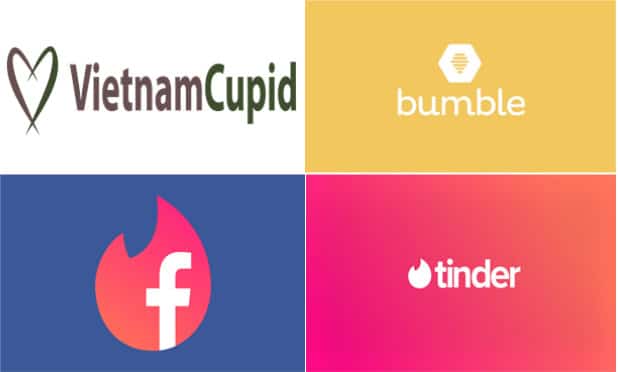 Therefore, the use of dating apps is critical in this type of situation. By using dating apps, you can take a step ahead to see whether a person could speak English. Moreover, you can also check if that person matches your personality so that you can have the most comfortable first-date evening that you have been looking forward to.
However, there are way too many apps out there and you have no clues what to pick up. A couple of my suggestions will help you decide which apps to use. A few names that we will mention today are Tinder, Bumble, Facebook dating, and VietnamCupid.
Disclaimer: These are based on my personal opinion only. They're not applied to everyone. Therefore, you may only use my sharings as preferences and decide the final result on your own.
Firstly, different apps match different personalities (based on my personal experience). As for myself, I'm interested in those who are willing to take things slow. And after using all of the 4 apps listed above, I found out that Bumble and VietnamCupid were exactly the perfect options for me. Not only are the two apps extremely foreign-friendly because many users speak good English, but they also have the majority of users that aim to seek something similar to mine. Facebook dating is a decent site if you don't want to download an extra app on your phone because you can use it directly on your Facebook. Somehow I didn't find the app as foreign-friendly as Bumble and VietnamCupid so I kinda cut it off after a few days of trying. Tinder is extremely popular in Vietnam too. People of different ages use Tinder more than any other app. However, it, to me, feels like a place for those who want to have fun. I struggled to find someone of the same taste.
Secondly, let's dig into the UX/UI experience. Personally, Bumble is on top of the list. Bumble offers a great UX/UI experience which you can easily find the right piece of information to know who to match. The app gives you a variety of options to show on your profile (For example your political opinion, sports that you play, music that you listen to, etc.). Such gives users more details to consolidate their decision. Other apps can do the same things too but less.
Thirdly, the number of users is another important factor. As for VietnamCupid, Tinder, and Facebook dating, they have a greater user pool than Bumble since Bumble seems like a less popular option among Vietnamese. I remember wiping for just 30 minutes and the list ended. New users appeared pretty quick so it doesn't seem like a problem. However, in case you want to constantly wipe to find the person you're looking for ASAP, VietnamCupid, Tinder, and Facebook dating are the greater options.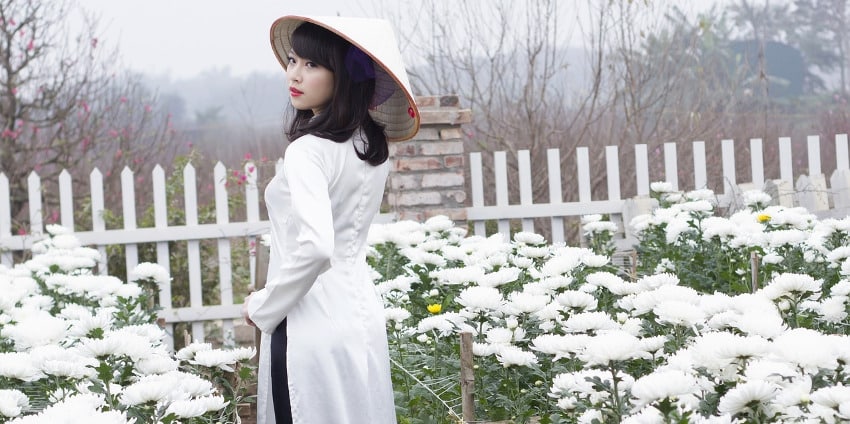 Lastly, the community of Vietnamese users is somewhat the main focus. In this category, I'll have to give it to VietnamCupid because this app has the hugest Vietnamese user base of all. Moreover, you can search for people of different ages too. Tinder, Facebook dating, and Bumble usually attract young users, while VietnamCupid has a balanced mix of young, middle-aged, and senior users.
Based on my analysis above, we got:
| | Apps / Website | Personal choice | UX/UI experience | Users in Vietnam | Ease for dates | Total |
| --- | --- | --- | --- | --- | --- | --- |
| ⭐ | VietnamCupid | 5/5 | 4/5 | 5/5 | 5/5 | 4.75/5 |
| | BumBle | 5/5 | 5/5 | 3/5 | 2/5 | 4.25/5 |
| | Facebook dating | 3/5 | 3.5/5 | 4/5 | 5/5 | 4/5 |
| | Tinder | 3/5 | 4/5 | 4/5 | 4/5 | 3.75/5 |
(Note: The scores are only personal preferences. It may differ from your personal judgment about each app)
Let's wrap things up a little. So from all the 4 criteria, VietnamCupid takes the W. However, it's only my opinion. It's up to you to decide which app is the right one for you. Feel free to experience them yourself!
Click here to try Vietnam Cupid today : the best-ranked dating app
Tips for Dating a Vietnamese Girl as a Foreigner
As a foreigner, you must go the extra mile and impress a Vietnamese girl. Make sure that she is always feeling appreciated, failure to which, she may leave you for another man, who is ready to spoil her like a little girl. Vietnamese ladies appreciate someone who loves them with all their heart and might. She enjoys more if you acknowledge them and their family. All these are highlighted below:
Learn some Vietnamese Language
It is always common to find Vietnamese girls speaking only the Vietnamese language. It is very rare to find Vietnamese girls speaking fluent English. Therefore, to avoid communication problems, take it upon yourself to learn one or two Vietnamese words, and ensure that you can have clear communication and understanding.
Vietnamese girls are always proud to hear you attempt to speak their language, which is an added advantage to you as you begin your chase. Moreover, the Vietnamese girls feel like you respect them and adore their culture by speaking their language. They love to be appreciated by foreigners at all times.
You can enroll in Vietnamese language training and master your speaking. You will manage to create more in-depth conversations with your girl. Much more, it will be even easier for you to take your relationship a notch higher if you know their language.
You may not necessarily need to be overly fluent in her native language. But if you can understand conversations when she speaks with you, this is great. You may, of course, use some gestures and sign language, but a basic understanding of her language is a plus.
This is a plus, especially if you wish to take things even further by meeting her parents or friends. You will manage to grab their attention and, most likely, their love if you can communicate well with them.
And of course, no one will speak ill of you behind your back without you grasping what they are saying.
Learn Vietnamese Culture
Learning Vietnamese culture is another crucial aspect that you should keep in mind. This will help you to understand their does and don'ts. Besides, if you plan to take your relationship to a whole new level, you must know Vietnamese culture.
This doesn't necessarily imply falling in love with traditional Vietnamese cuisine that may not be the best for you, for example, the fermented fish. Just acknowledging their cultures, norms, and values are enough to win you some time with a Vietnamese girl.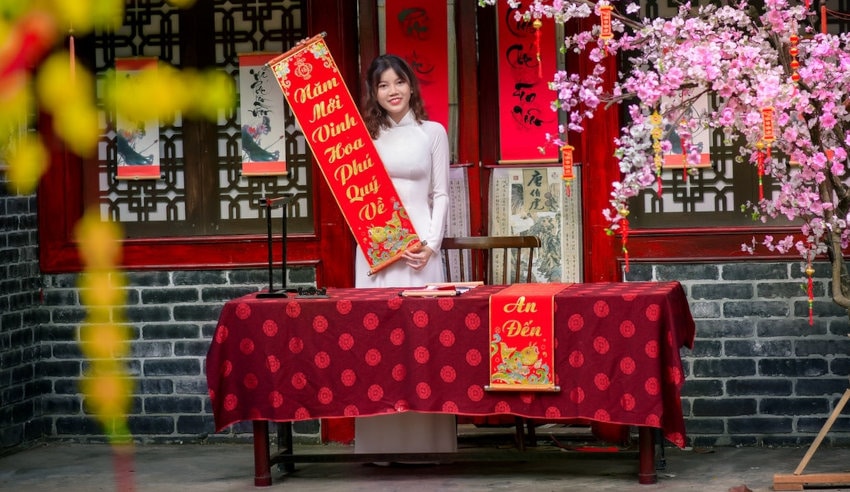 Simply learning what is acceptable in Vietnamese culture and what is not, is ideal for getting you started in your dating journey. Notably, using both hands when handing someone an item, especially an older person, is crucial. It may as well include starting to eat after the senior people start eating.
Learning Vietnamese culture will lower your culture shock and stigma that comes when you make gross cultural errors that Vietnamese hold dearly. This will also give you a high chance of making a good impression on her parents if you ever meet them.
Culturally, Vietnamese love families and consider it so close to their hearts. This is part of their culture. Therefore, date a Vietnamese girl knowing that they will be glad if you show some seriousness in your moves that may lead to marriage.
Act like a Gentleman
Being a gentleman is something that should be in you right from the start. No lady loves a man who doesn't show gentlemanly characters. In particular, in Vietnam, the girls love someone who appreciates a lady and treats her with love and romance.
The Vietnamese culture has brought up their girls to perceive love and dating as components of romance and 'head over heels' romantic affair. You just cannot be dull and boring when dating a Vietnamese girl. They have been exposed to plenty of romantic movies and films that have also shaped their view of love and relationships.
Vietnamese girls love and cherish little gestures, such as pulling a chair for them in a hotel or opening the car door. Cooking dinner for a Vietnamese girl will easily send her to cloud nine with special memories or you on end. This is what impresses the Vietnamese girls.
Vietnam is also conscious of appreciating women. Mainly, the Women's Day celebrations are characterized by moments where men splash their girls with flowers and expensive drinks all day and night long. On the same note, simply giving your girl a bouquet of flowers will melt her heart and leave her awestruck.
Vietnamese girls love a gallant man who is not afraid to spoil then with gifts. Also, don't hesitate to pay for dinner. This is a sure way of proving to her that you are responsible and willing to provide for her even when you marry her.
Flirt with her most of the times
One important thing that makes a Vietnamese girl feel loved and appreciated is when you woo her endlessly. If you want to win her, don't stop going out with her and admiring her beauty. It would be best if you kept on talking about her sprawling attraction.
A Vietnamese girl will always feel proud if she sees you seducing her most of the time. The good thing is that a Vietnamese girl will tend to relax a little after getting to know each other more. But she expects you to keep on teasing her and make her feel loved. They tend to complain when you stop spoiling her like you used to do when you were courting her.
A Vietnamese girl loves all the attention in this world. If you stop making her your number one thing in life, she may think that you have stopped loving her. And, if you are unlucky, she may end up with another lovey-dovey man.
The secret is that she doesn't care much about what you used to do to her in the past, but what you keep doing to her in the present. She values the most what she gets from you at the moment when you are together to keep your love fire burning. Therefore, you must be fresh with love every new day, and you will keep a Vietnamese girl right by your side.
Be Open to Meeting her Family
If you manage to make a Vietnamese girl feel loved and cherished, you have won her heart. At some point, she may request you to meet her parents or guardians. This should not surprise you or shock you. As said before, Vietnamese people love families. This means that they enjoy spending time with serious partners. Therefore, it is not rare to be requested to visit her parents.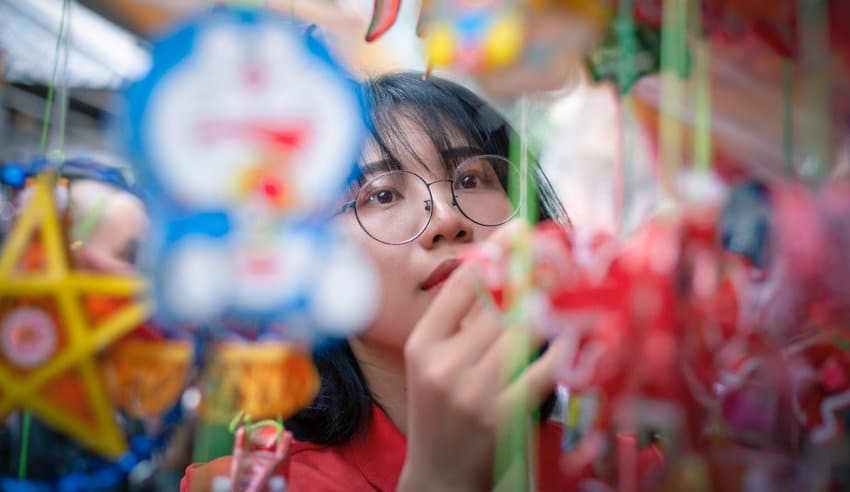 In case you are invited to have dinner with her parents or to meet them over lunch, pat yourself in the back because you have hit the jackpot. This shows that your relationship is serious, and you are heading somewhere.
Just keep in mind all the cultural rules and make sure to impress her parents or family members. You will earn marks this way. The rule of the game is to allow the eldest member of the family first to pick the chopsticks and begin eating. This shows that you have respect for her family. Show them that you respect them and value them too. When called upon to serve food, take it responsibly, and serve them. This makes her family believe that you appreciate them also. Bow a little when greeting her family members as a sign of respect. Bowing is the first cultural rule that Vietnamese parents teach all their children.
Dating in Vietnam : our last word
Finally, dating a Vietnamese girl as a foreigner may not be a smooth ride for you, especially if you are in Vietnam for the first time. You may experience breakups or rough paths, but you are good to go with the above rules in mind.
What you need to do is to tell whether your Vietnamese girl really loves you. This will save you a lot of hassle in your dating time. Even as Vietnamese girls are different, you will not miss some clues that prove that she is really into you.
If she loves you, from the moon and back, she will be willing to introduce you to her parents. She will ask a lot of questions and remain free with you. She will be eager to teach you about her culture. She will be comfortable speaking with you while maintaining eye contact and always smiling from ear to ear. When you play a lot together, and when she laughs at your funny jokes, she is all yours!