Life in Vietnam is so different from any of what I have witnessed in the West. Everything from the geographical traits such as the atmosphere, the climate, to the lifestyle, the people have made it a special destination for all foreigners to come.
However, we cannot deny the fact that all places have their cons and pros. Some characteristics of Vietnam will take a bit of your time so you can adapt to them. If you are considering moving to Vietnam, this article is for you.
I'm French and I have lived in Vietnam for more than 5 years. At first, the experience was awkward because I didn't know the right way to adapt to everything. After a while, I began to make more friends in Vietnam, both expats and locals. I began to fall in love with this country because of the many things it has to offer.
A personal perspective from 5 years+ living in Vietnam
Everything in this article is 100% observed from my perspective. Therefore, make sure to surf around a bit more after reading this so you can collect different preferences about Vietnam.
In this video, I am explaining to you the reasons why I decided to choose Vietnam and especially Ho Chi Minh city to be my second home. I will provide you with my 5-year review for you to understand my perspective from a foreign expat living in Vietnam, the lessons learned and what you should know about this country.
In this article, I will go through some of the pros and cons of living in Vietnam as a foreigner. Below, you will also find a video explaining the downside, cons and what I don't like here in Vietnam.
The pros of living in Vietnam
Vietnam is the place for food enthusiasts
If you are on an adventure learning about different cuisine cultures, Vietnam is the place you must stop by.
Vietnam has been known to possess a great diversity of cuisine. From street food to traditional dishes, everything is so unique that you won't likely see it anywhere else in the world.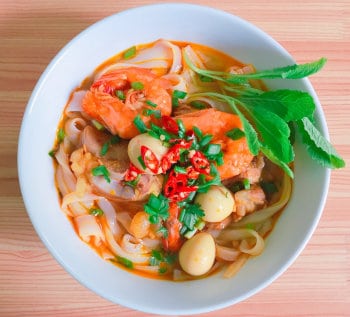 In Vietnam, if you visit different regions, you will get to try different flavours that each area has to offer. For example, there is a famous dish called "Cao Lau" that you must try when travelling to the central of Vietnam. Other regions do serve the same dish but it won't taste the same since Cao Lau originated from Quang Nam, a small province that lies in the central area. People in Vietnam tend to use different ingredients based on the area where they were born.
Another cuisine that you must try when visiting the country is Banh Mi. You can find it in all places of the country because it is the signature that makes Vietnam stand out from any other country. It's cheap, flavourful, and quick to eat. Many people talk about it as a different version of a Western hamburger. However, once you get to taste it, you will see that it's a whole new world in just a 15.000 VND (Vietnamese currency) Banh Mi. You get to taste different types of vegetables, roasted pork, pâté, and more. The price varies depending on how big you want your Banh Mi is. This cuisine will satisfy the pickiest customers out there.
Vietnamese are friendly
I have visited a lot of countries in the world and I must say, Vietnamese are the friendliest.
The first time when I just arrived in Vietnam, I thought it would be to make friends with the people here. 5 years ago, the language barrier in this country was still huge. I barely met anyone who spoke English on the street to ask for directions.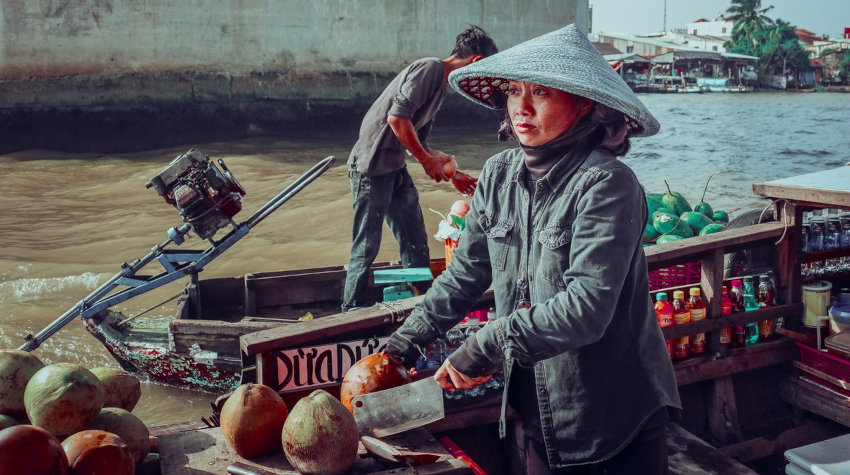 It was indeed, difficult to get through such disadvantages when I didn't know any Vietnamese at that time. However, I received something else. Even though the communication was challenging, I always felt welcomed. I lived in an area in which I got exposed to almost 90% of the real culture of Vietnam. I lived near a local market. I was surrounded by only local people. The closest transport service that I had was Xe Om (which is a traditional transport service in Vietnam). I was introduced to this area because a Vietnamese friend of mine suggested me due to the reasonable cost of living. At first, the communication was hard so I always had to travel a long route to get to a market for expats in District 2. However, after I decided to be a part of the local community, I started to learn how to shop at the local market and use Xe Om. It wasn't easy but I succeeded to blend in eventually. The people were very patient to understand what I meant. They even invited me to their house to throw some drinking parties (known as "di nhau" in Vietnamese). Despite the language gap, we still managed to be friends with each other and I started learning some basic Vietnamese communication, which made my life a lot easier.
You won't see this until you physically become a part of it. I have had a great experience being friends with Vietnamese. It is a blessing to become a part of the Vietnamese community and to be accepted despite the weakness that I had at that time.
Vietnam has a large expat community
If you are afraid of loneliness when visiting Vietnam, don't be. Vietnam has a huge community of expats that you can easily make friends with anytime, anywhere.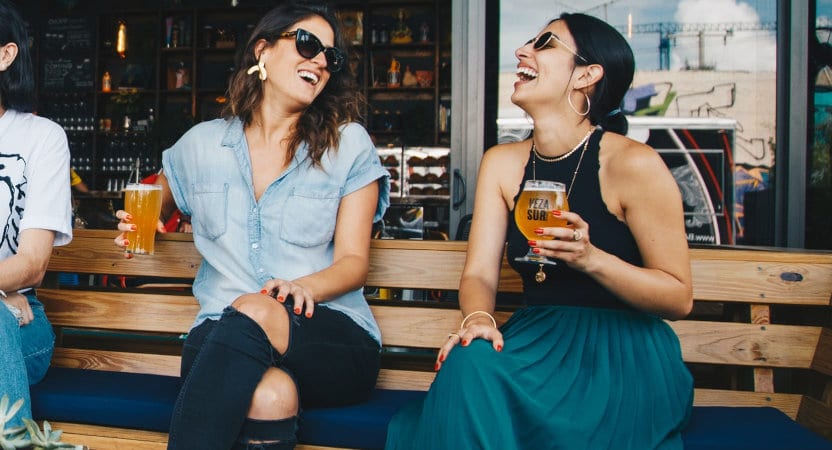 District 1 and District 2 have a huge expat community so that you can make friends with people from the same culture. People usually go online to invite random people to have a beer with them and become friends ever since. Since the purpose of these groups is meant to connect expats to help each other in a faraway land, don't be shy to go one these groups and start your first message. Moreover, there are also a lot of activities held by both Vietnamese and foreigners to help expats get used to living in Vietnam. It's ideal to say Vietnam is one of the friendliest countries to foreigners in Southeast Asia.
Affordable cost of living
The cost of living in Vietnam attracts many people in the world to come and experience a different lifestyle. The money that people make in most developed countries is more than enough to have a decent life in Vietnam. Everything from transportation to food is insanely cheap. It's even cheaper if you can adapt to the lifestyle of a Vietnamese. I have friends who are Vietnamese telling me that they only spend less than 250.000 VND (around 10$) to get themself full for the whole day.
The heaven for coffee lovers
If you are a huge fan of coffee like I am, you will fall in love with Vietnam. Vietnam has a unique way of making its coffee fresh and enjoyable for even Westerners to enjoy. You may probably see many foreign coffee brands on the street which are very popular among the young generation here. However, according to a couple of surveys that I conducted a couple of years ago, both my foreign and local friends admitted that Vietnamese coffee is the best.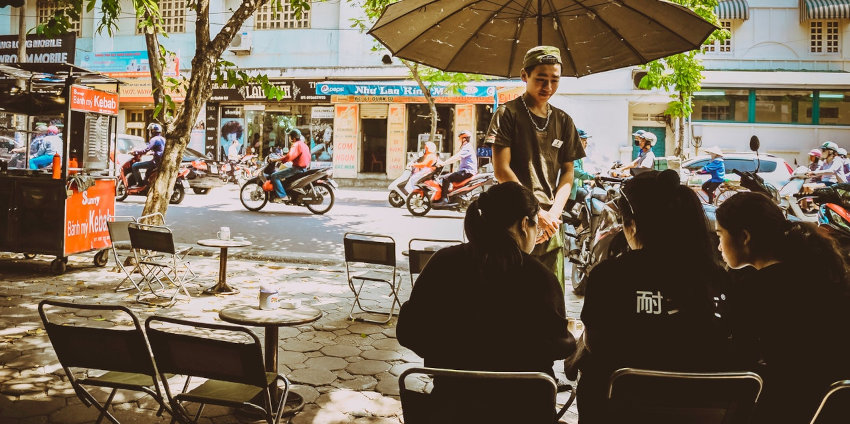 Such a trait can be in the daily activity of Vietnamese, especially if you are an early bird. Vietnamese have the habit to wake up early to enjoy a fresh morning coffee cup with a newspaper in their hands. So far, this is still the most beautiful picture of this country I have ever seen. The people in Vietnam can just come to a local coffee shop, order for themself a cup of black coffee, and enjoy the moment.
The cons of living in Vietnam
Like any other place on earth, Vietnam has some cons that may not please the expectations of its visitors. There is one thing I want to point out is that the cons listed below don't mean Vietnam is a bad country.
The list only helps you have a basic understanding of how Vietnam is like, from my perspective, to decide whether you want it to become your next destination for travelling.
Vietnam is still dealing with high pollution level
Dealing with waste and excessive smoke from transports and factories is still a huge challenge to Vietnam.
The high poverty rates in Vietnam is a problem. Vietnam doesn't have the right technology to handle the excessive waste produced every year. Also, the country can't apply environmental-friendly energy since the cost of such is too expensive.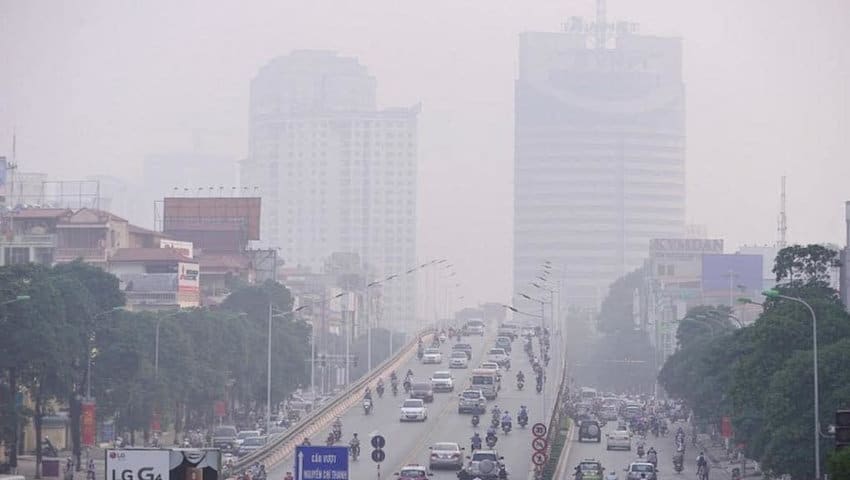 On the behavioural aspect, it's hard to make a sudden turn in people's awareness about pollution in Vietnam. The government still has not come up with the right way to educate its people about pollution. One example is the distribution of garbage trunks. In central areas of Saigon like District 1, you will likely see it everywhere. However, minor districts like Go Vap have an insufficient amount of garbage trunks. That's why most people would only the trash somewhere randomly that may seem like a garbage trunk (For example random plastic bags on the pavement, the sewage, …). Therefore, if the government starts to educate kids in school years about environmental issues, things will go in a better direction.
Heavy traffic throughout the day
The high density of traffic in Vietnam is another debate that many people talk about. Waking up at 6:30 in the morning, you will already see the crowded streets with thousands of motorbikes moving back and forth every second.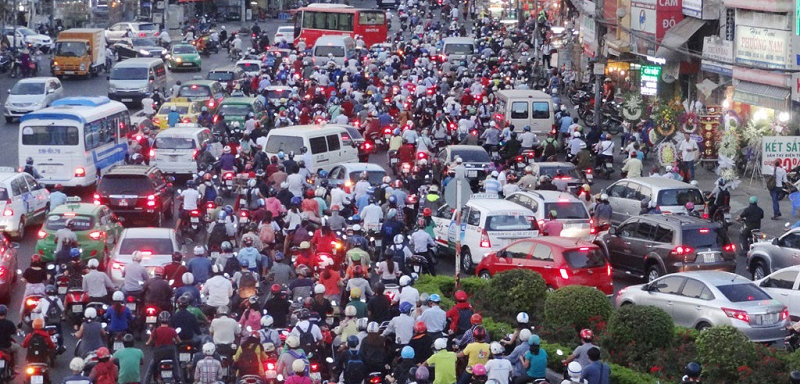 This is also one of the biggest causes of pollution in Vietnam. Sadly, Vietnam still has a long way before having the right solutions to this matter. For now, the introduction of electric vehicles has been presented to Vietnamese over the last 2 years. However, such an approach is still inappropriate to the living condition of most Vietnamese at the moment.
Public transport is another weakness of Vietnam. Recently, Vietnam is still trying its best to improve the public transport system. It's still not fully ready and is expected to replace half personal vehicles in the next 5 years. Buses are the most popular form of public transport in Vietnam. However, since it is hard to move around comfortably, more than 70% of the country still prefers personal transport to public transports. This adds up to the number of bikes owned in the whole country, which makes traffic jams a "local cuisine" (usually used by some Vietnamese to tell jokes about heavy traffic in Vietnam) that people will always see in big cities.
Constructions are everywhere
You are at home trying to focus on work. Suddenly hammer slams and heavy machinery noise are all over your ears. That's when you realize there's about to be another building built up in the area.
Vietnam is constantly growing and it's growing fast. That's why the country attracts businesses around the world to come and open their office in Vietnam. It seems like a good sign for the country, but not so much for you, doesn't it?
This doesn't happen all the time because such only appears in certain areas of Vietnam. For example, if you live in a place considered the core of the city, frequent building maintenance from the houses around is unavoidable.
The solution to this is always simple. Since Vietnam is popular for the rich density of coffee shops, you can always go to a favourite cafe near the area to get away from that hectic noise for a while.