Vietnam is a dynamic and young market. Either we are talking about lifestyle or economy, it bears the same trait on itself: Non-stop. If you have visited Vietnam before, you might have experienced the vibrant atmosphere in this country: The high density of traffic throughout the day; busy streets with nightlife activities open until 3 AM; People enjoy their evening with friends/family members after a long working day. Everything seems so unique in Vietnam. These have been the reasons why Vietnam has attracted a lot of tourists over the years.
The same thing occurs in the many business sectors in Vietnam. Industries such as Information Technology, agriculture, manufacturing, … have been showing to the world that they are worth investing in. The outsourcing/hiring sector in Vietnam is one of the outstanding examples. As there has been significant growth in the population and the talents in many industries in Vietnam, more and more international companies have begun to pay more attention to the country.
As a foreign entrepreneur in Vietnam for the past 5 years, I have been faced with the challenges of recruiting and building a team for my e-commerce business. The Vietnamese workforce is young and dynamic but recruiting can be tricky when you lack experience 😫.

In order to help other foreign entrepreneurs in their journey to Vietnam for human resources recruitment, I share in this article some misconceptions, advice and tips to recruit and build a team in Vietnam 👨‍💻.
Today's article will discuss the ultimate guides about hiring in Vietnam. The writing aims to analyze the market, which includes major difficulties that foreign companies are likely to face when hiring in Vietnam; The protocols of recruiting remote employees in Vietnam; And the solutions that you, as a recruiter or a business owner, can afford to follow when carrying out a hiring campaign in this country.
Why do international companies want to recruit talents in Vietnam?
Because of the fast-paced emergence of Vietnam among other countries, many big businesses began to build up curiosity about this country.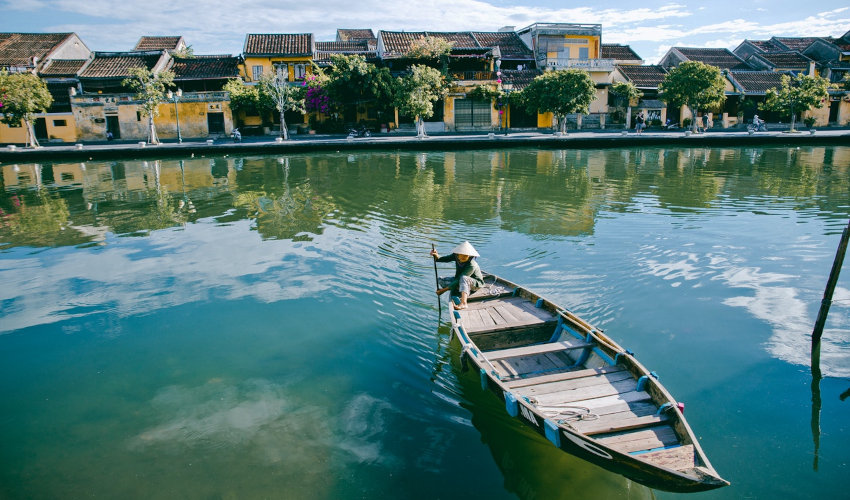 First, education in Vietnam has had some positive changes over the last few years. More and more Vietnamese talents are proving themselves in international conglomerates such as Google, Amazon, Twitter, etc. Vietnam has put strong efforts to reach global standards for education. For example, besides a traditional sector such as agriculture, Vietnam has been gradually improving their IT workforce. There have been more well-trained people in IT to help the country keep up with digital innovation. Such has been a solid foundation for eCommerce and Fintech to evolve while Vietnam still has to maintain its competitive position in manufacturing. Many areas such as finance, shopping, consulting, and education have begun to be familiar with digitalization. Therefore, Vietnam has never shown a sign of stopping the growth of its IT talent pool. By reinforcing students with subjects like science, maths, physics, economics, etc, the number of people who are excellent in logical thinking and detailed analysis has grown significantly. Such is needed to sustain and move forward in the digital era.
Secondly, the young population in Vietnam is another highlight that makes Vietnam stand out from other destinations. Vietnam is in the top 3 countries that have the largest population in Southeast Asia. Moreover, more than half of its population is under 35 (This makes Vietnam one of the youngest populations in the world). Thanks to these many young citizens, Vietnam has one of the highest adoption rates of people using the internet and smartphone in the world. Such proves Vietnam is gradually getting closer to the modern approach of the world. If Vietnam maintains this number of internet and mobile users, it will soon join other developed countries in the new digitalization journey, boosting eCommerce and other types of online services to progress stronger.
Before we look at the third reason, let me introduce you to an important video that presents practical tips and solutions for building a digital and IT team in Vietnam. You will discover things you must consider in your recruitment or business expansion in Vietnam.
Thirdly, there has been an increase in local IT outsourcing services in Vietnam, promoting Vietnamese IT talents to the region. Since the country is still behind in the global market, it offers affordable services to encourage more companies to explore and expand their businesses here. At the moment, there are a lot of areas in Vietnam adopting the remote hiring model. Those that are growing the most include IT, QA analysts, digital marketers, or accountants.
Finally, The number of people who have higher education abroad increased tremendously in the last decade. When returning to their homeland, these people can. Moreover, the high exposure to the international environment that they achieved is somewhat many foreign companies are interested in. The talent pool in Vietnam is getting bigger. Such gives foreign recruiters more available options to expand their office.
Q&A – Hiring a team in Vietnam : answers to the main questions ?
👨‍💼 Are Vietnamese workers fluent in English?
There's a long list that goes endlessly about jobs that can be done remotely. However, the top 7 professions that are constantly hiring remote workers from Vietnam are:
IT Development
Digital marketing
Customer Service
Design
Writing / copywriting
Translation/interpretation jobs
Data entry / HR tasks
🕵️‍♂️ Are Vietnamese workers fluent in English?
Vietnamese workers, especially the young generation, care about improving their English for further career growth. They actively seek English speaking activities and invest hours in English grammar/Vocab sessions to serve work-related matters. The English education market has also been the highlight of Vietnam in recent years, proving that Vietnamese are now willing to invest in progressing in their English. This also comes with the fact that there's a lot of Vietnamese who are fluent in English and can easily interact/work with foreigners.
All universities in Vietnam now require students to get an English qualification to graduate depending on their major. Every school in Vietnam also puts English as a compulsory subject. This shows that education in Vietnam takes English seriously. It wants to make sure students when graduating will be able to work in a global environment.
💻 Is working remotely popular among Vietnamese?
Yes, it is. According to a survey of Robertwalters, Vietnamese workers are satisfied with working at home. 8 out of 11 white-collar workers are really happy with their agreement of working from home. 7 out of 11 of them admit that working from home increases their productivity. The reasons for this are flexible working hours, fewer meetings, and a comfortable environment.
💸 Is it expensive to hire remote workers in Vietnam?
The cost is really low compared to hiring remote workers in other developed countries. You can hire an experienced and talented worker with lower salaries than in India and China.
⁉ What are the tips to recruit and manage a remote team in Vietnam?
There are 3 key points to focus on:
Preparation :
– Seek networks in Vietnam
– Promote your recruitment
Hiring :
– Come up with the right offer based on the local market
– Evaluate multiple aspects besides CVs
– Get some help from your team members
Managing your remote team :
– Share clear expectations
– Closely engage with your team to make them feel welcomed
– Manage the payroll
The difficulties international businesses might face when hiring remote workers in Vietnam
When you travel to a new country, culture shock is one of the first things on the list that could make you nervous.. Unlike other developed countries, Vietnamese employees tend to change jobs quickly because everything here functions differently.One of the reasons is that the Vietnam market is fast-changing and dynamic, talented employees can easily be hunted by companies in the same industry offering higher benefits and opportunities.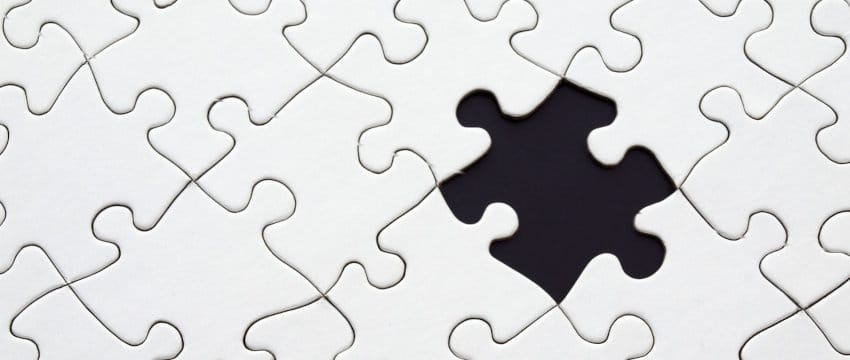 Office workers in developed countries tend to sustain themselves with one or two jobs in their entire career.. They look forward to promoting in the same position with better benefits.
This dynamic market makes international companies feel worried when they w3plan to hire remote workers for their projects. Since there is a lack of related preferences, it is challenging to get through.
Thankfully, there have been consulting services that help foreign companies to proceed ahead in this challenge. If you are looking to hire remote workers in Vietnam, you should find a reliable local agency that helps you with this. HR agencies are skilled in looking for the right person for the right job. They are the mutual voice connecting recruiters and candidates. They offer services that ensure the success of the recruitment. Therefore, it's best recommended to use such a service to save your time on recruiting in a different country.
If you are wondering about the protocols and the procedures of hiring in Vietnam, there are a couple of things that you need to keep in mind:
1. Cultural insight
If you have ever heard of someone describing Vietnamese people, you may know that hard-working is one of the strongest traits. It is depicted most accurately under the figure of a Vietnamese farmer: waking up at 4 in the morning to get prepared for the fieldwork; working under the sun without enough protective gear; finishing work at 5 PM and going back to take care of their family. They show the same spirit when working professionally in the office. However, the young generation of Vietnam has proven more than just hard-working. The Vietnamese of the modern world are also dedicated, eager to learn more, adaptive, and intelligent.
Vietnamese employees are also very ambitious in driving their career. The young generation of Vietnam always aims to challenge themself so that they're prepared for what's coming in the future. Such a constructive mindset is typical among generation Z of Vietnam. Millennials and Gen Z are the obvious representatives of the modern Vietnamese workforce.
Vietnamese culture has a complicated hierarchical system. In the workplace, the relationship between staff and managers is usually affected by this hierarchical structure. You can see such things at work among Vietnamese employees whenever they communicate with their supervisors. Vietnamese employees tend to show more respect to the people who are older or have a higher position than them. This action of respect does not only involve the daily interaction but also the expression that they have when discussing a topic with their leader/manager. For instance, you may sometimes hear a Vietnamese say "Yes" or "Ok" to a statement of their superiors. However, they don't necessarily mean they agree. This is a way they apply to not openly disagree with someone else's opinion. It shows that they did listen to what is being said. Therefore, it is recommended to build a constructive working relationship with the Vietnamese by paying attention to any signs of hesitation at the workplace.
Finally, along with building a constructive working relationship, team building is important to reinforce such when working with Vietnamese. Therefore, almost every company opened in Vietnam has a budget solely for team parties/team-building events. Also, Vietnamese enjoy having private time for after-hour activities with their colleagues. Usually,Vietnamese like to have small talks so that they can understand people better. This is a sign showing how much Vietnamese expect to have bonding experiences with other staff to build up a better working relationship. You can apply the same thing when working with a client.
2. Salaries and benefits
Different markets have different ways to establish a contract for employees. In the Vietnam market, the approach will differ from what you usually did when hiring in your home country or any other place. Understanding these will not only optimize your budget but also help you find a way to satisfy a potential candidate.
Since the living expenses in Vietnam are pretty low, the salaries also come with this factor. Your hiring budget can be more reasonable than in developed countries, with quite high quality candidates.
It is also a common custom to offer Vietnamese employees quarterly or yearly bonuses to recognize their contribution and motivate them when they've done a good job.. This tactic is a decent way to let them know that you care about their satisfaction when working for the company. Also, other types of benefits are included in the package. You can also add supplementary life insurance and health insurance (There are other types of insurance such as social insurance and unemployment insurance that you can add to the contract terms according to the government policy. Employees must contribute a percentage of their salary toward this insurance as part of the requirement of the labour regulations). Also, a 13th-month salary is a common practice many companies use when carrying out a job offer. Employees usually receive this payment at the end of the month or a week before Tet.
As for remote workers, other additional benefits may help them feel more comfortable when working for your company. For example, you can offer to provide them with the necessary gear to support them with their job. Also, they may have business trips in the future. Letting them pay for all their travelling and other necessary expenses during their business trips may not be a good idea.
3. The right strategy to find the best candidates for your company
Salaries are not the ultimate factor to attract talents, but definitely an important one. That's why having knowledge of the market rates could be a key element to hire talents effectively.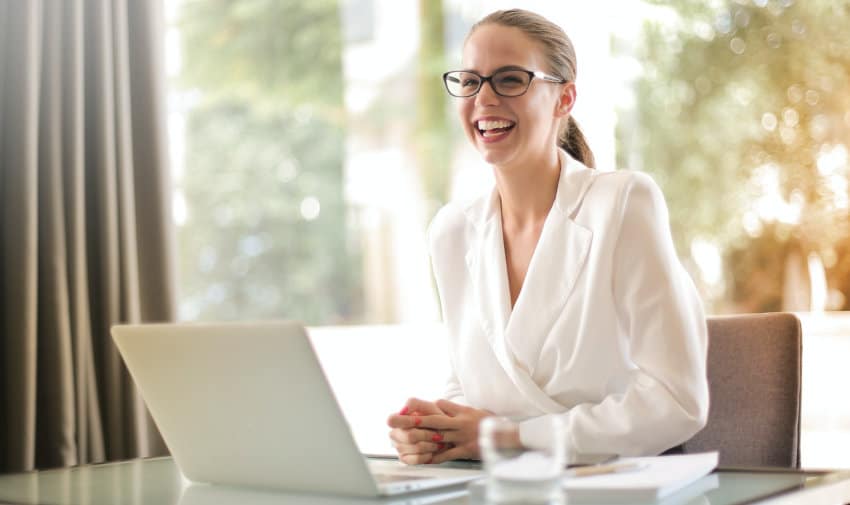 Annual leaves also play an important role in attracting the right candidates. Employees usually choose to negotiate with the company to have a certain amount of day off in addition to the standard 12 days yearly. Make sure you come up with an appealing number but decent to make them feel comfortable.
Also, remember to follow the labour policy about working hours and working overtime. The offer should point out that employees only work 8 hours per day max and 48 hours per week max. Overtime is acceptable. Nevertheless, it should not exceed 12 hours per day. However, in certain industries such as IT, working overtime requires extra salary depending on the actual additional hours an employee has to work.
Big companies also offer health insurance to the employee's family. Many developed countries started to implement this many years ago. This is considered an effective retention strategy to keep employee's loyalty when a company offers attractive allowances and private health insurance to their family members.
Tips to manage your remote employees
The procedures of on-site management are a lot different from managing an off-shore employee. Since distance can be quite a gap for a remote employee to get along with, you should have a decent onboard plan to make them feel welcomed. There are different approaches that you can carry out before the official working date. Introducing them to the team a week before their participation will help them have a bit of time to get to know other teammates. By pulling off such, the remote employee will be able to understand their working environment and company culture.