Wage Portage can be described as a modern type of employment in Vietnam that aims at offering a solution that falls between the position of a self-employed individual and employee. It is therefore a salaried position while allowing a contractor to control their projects and clientele in a completely autonomous process.
At some point, a contractor can select their clientele and bargain their rates, without having the portage firm intervening.

How does Wage Portage Work?
Wage portage involves a three-party or a three-way contractual type of contractual working relationship between a consulting company, contractor, and the client company.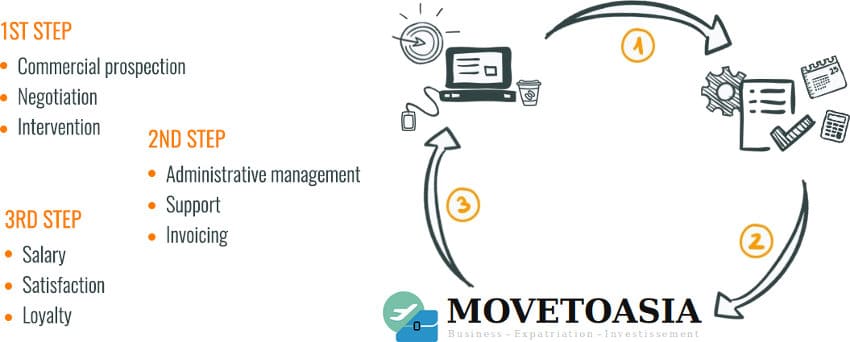 The three-party relationship involves two contracts:
An employment contract between the portage company and the contractor;
A service-provision contract between the portage company and the client company.
Therefore, the contractor carries out services in the best interests of the client company without necessarily being hired. By relying on external service providers, the client company stays clear of numerous time-intensive administrative or bureaucratic steps that are most costly too. In this regard, the company manages to optimize its business outsourcing strategy for better performance in Vietnam.
What about Payment in Wage Portage?
A contractor who picks wage portage ends up becoming an employee of the portage firm. This implies that they will get a chance to gain the same employment contract terms and social deductions as seen in the case of a typical employee. This is a structure where the wage portage firm pays the contractor. Typically, the wage portage firm will send an invoice to the client company and later on pay the consultant for the job done.
All the payments are done the same way it is done to a typical employee. However, the only difference lies in the portage contract, where management costs are added on to the typical social security charges. These charges can be considered payments to the management firm.
Why Opt for Wage Portage Vietnam?
There are a lot of reasons why many business professionals and experts consider wage portage. As presented earlier, this solution provides business professionals the needful flexibility of a self-employed individual and at the same time guarantees the security of an employee. However, this goes even further than being the only benefit of wage portage.

Whether you are a cross-border employee, an expatriate in Vietnam, a senior citizen or simply hoping to start your business in Vietnam without having to worry about taking so many risks, wage portage is the answer for you.
Benefits of Wage Portage Vietnam
Many benefits come with wage portage Vietnam that you need to know before starting. They include:
Saves you time and effort
Becoming employed by a wage portage firm implies being spared all the trouble of managing your business or enterprise. It allows you to focus on your personal or professional activities as your business is running smoothly, especially in a new country or market, such as Vietnam.
You no longer need to think about the costs of setting up a business, the bureaucratic limitations, invoicing, or accounting challenges.
Gain freedom of a self-employed person
Becoming an employee of a wage portage firm gives you the much-needed flexibility and freedom of a self-employed individual. You have all the rights and freedom to come up with your clients. You can create your terms of projects and go the extra mile of negotiating the rates that work best for you. It is only at the initial stages of the business contract that the firm takes over.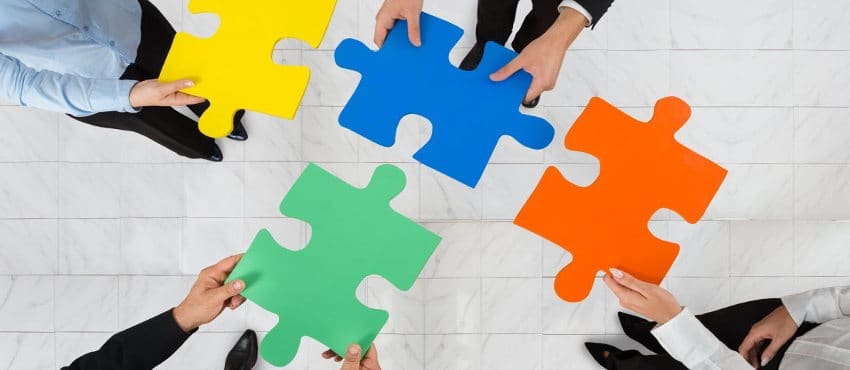 You also have the freedom to select where and when you wish to work. You have the right to come up with your work schedule and plans about your workload.
Total security of an employee
As an employee, business professionals get into a type of employment contract with a wage portage firm, which means that they by nature benefit from the security linked to this rank. The security examples include the following:
1st and 2nd pillar pension contributions;
Unemployment benefits;
Paid holidays;
Occupational and non-occupational accident insurance;
Loss of earnings insurance.
Start without any risks
Another crucial benefit of wage portage Vietnam starting your business without having to face any risk factors. It is almost difficult to start a new business, especially in a new environment without facing risk factors that may leave you with immense challenges penetrating the market competition and other related logistics. One of the risks that come with self-employment is the responsibility for the business. However, this is not going to happen when you assume the role of an employee under a wage portage.
Considering that wage portage guarantees employee protection, it protects them from any damages that arise in the path of their professional roles.
Moreover, with the rank of an "employee," in case your business project fails to work out, you don't have any reason for liquidating your business or firm. Consequently, you will still be entitled to unemployment benefits until when your business gets back up and running.
What to Consider in Wage Portage Companies in Vietnam
There are a couple of things that you must consider before you can join any wage portage company and venture into Vietnam. Some of these factors will be based on whether the financial expert and partner you will work with will help you to achieve your set goals in Vietnam.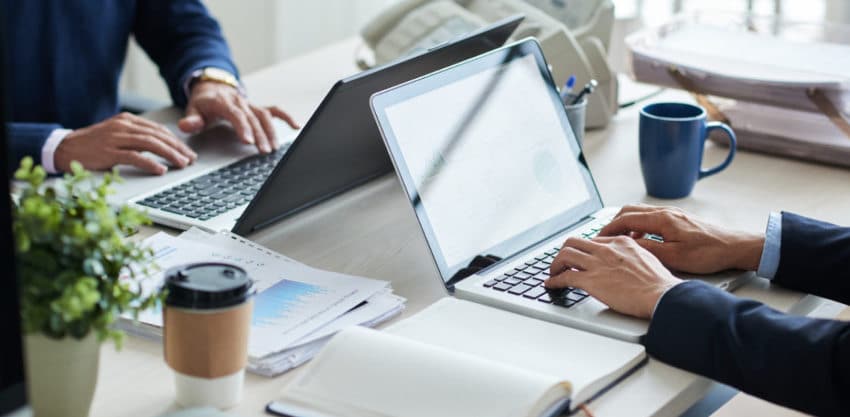 These factors include the following:
Massive knowledge and experience
You must strive to partner with business people with massive years of experience operating in Vietnam. The parties you chose to team up with must have sufficient amounts of knowledge or information of the surrounding, the business culture, and local practices. With this knowledge, they will manage to introduce you to the country and the culture there. This will be preferred when it comes to blending into the system for easier coping and coming to terms with standards and related demands.
Strong network and connections
The partners you intend to work with must be well-connected to other industry players and consultants. This means that you should have the right people for your right industry, product line, or niche. They must know the contact persons, the legal offices, or administrators if needed. This will make it easier for you to carry out all the business operations in the country.
Multi-industrial expertise
Strive to partner with a team of professionals with multiple industrial knowledge. They must have a strong research team, who would be responsible for research, innovation, and development. You must have direct access to new and up-to-date information needed when studying the market, industry, or product lines. This could be consultants, analysis, or research experts.
Solution-oriented
The team must be ready and willing to provide solutions to any emerging problems. The team must be prepared to handle any type of challenge they face or encounter in the line of duties. They should have water-tight risk management systems and structures that can be used timely and remotely to prevent, predict and forestall problems in advance. For example, the ability to do industry monitoring, economic studies, and evaluations and derive accurate decisions on the spot.
Market Entry Strategy: Why Wage Portage Vietnam Wins
Now that you already have a clear picture of wage portage and the benefits that you are bound to get, including minimized risks, increased securities, and freedoms, and saving on time as an important resource, it is now perfect to look at how to wage portage Vietnam sets you apart as the market entry in Vietnam.
To start with, Vietnam is becoming a fast-rising country for business investors and business people alike. Many people are moving to Vietnam to establish manufacturing companies and factors for industry goods exported in high volumes overseas, including the US and other European nations. The demand for finished goods from Vietnam is increasing by the day, with many companies setting up in Vietnam, owing to increased favorable living and working conditions.
On this day, Vietnam is experiencing an increase in billions of categories of exports starting from electronic products, footwear, clothing, machinery, furniture, medical equipment, leather, textiles, plastics, lighting, and many more. For this reason, business moguls and foreign investors are working around the clock to come up with the best market entry strategies in Vietnam and reap big from this new and budding opportunity. You must have the best market research information for you to venture into Vietnam and reap big. With an effective market entry strategy, it will be possible to bring success to any business. If you get everything wrong in the first place, it may be certainly difficult to recover your market position.
While there are many market entry strategies, it is becoming far clear that wage portage is taking over, with minimal risks and plenty of benefits, particularly in Vietnam. While executives and business professionals are constantly on the lookout for viable market opportunities and entries, their eyes are riveted on even more rapidly growing market opportunities, with diversified portfolios, with minimal limitations to think about.
Nothing should damp the entrepreneurial spirit, notwithstanding the problems that one is bound to face in a new market environment, without the help of a wage portage firm, for example, when starting to study the market and the geographies for good business positioning. The time that one may end up taking to solidify relationships or extending their products in the market or diversifying consumer segments may sometimes strain a new business. But a wage portage firm averts all this by giving a business person a chance to focus on leveraging on profits and opportunities available.
Particularly, in Vietnam, you may not necessarily need to have the experience of exporting companies or have the well-developed departments of exports, but have the wage portage firms do the job of finding the market experts to do the exportations on your behalf. The experts will do all the necessary strategic planning immediately you enter Vietnam. It may take years for any company to set roots in Vietnam and understand the export terrain, which is another advantage when working with existing experts.
Your foreign expert will help to gain a better understanding of not only your product/service line but also the environment you will face in Vietnam. They will delve into your product industry to help create a clear picture of your business opportunity. This is where you will be assured of the prospective consumers and have the right knowledge about the competitive products available locally. It will be possible to determine the best approach to utilize in a given industry, for example, relying on existing business trends or coming up with new and innovative strategies that will work in Vietnam.
The foreign experts will do all the successful sales and follow-ups on your behalf. This entails building successful relationships with stakeholders and suppliers. A foreign expert will help you to enter or expand in Vietnam by helping you to appoint agents or distributing companies, who will carry out due diligence on prospective distributors. They will help you to acquire permits, the facilities needed, resources, including the capital. If you seek direct presence in Vietnam, they will help you to establish commercial operations utilizing the following alternatives: representative office licenses, brand licenses, or foreign investment project licenses as enshrined in Vietnam's (revised) Foreign Investment Law.
Your foreign expert will help you to adjust your line of products to be legal and accepted in the country. This will tag along with the trade barriers concerns and related limitations. It will be possible for you to spend little with significant results. Ultimately, your foreign expert will help with successful partner searches that will help grow your business even further.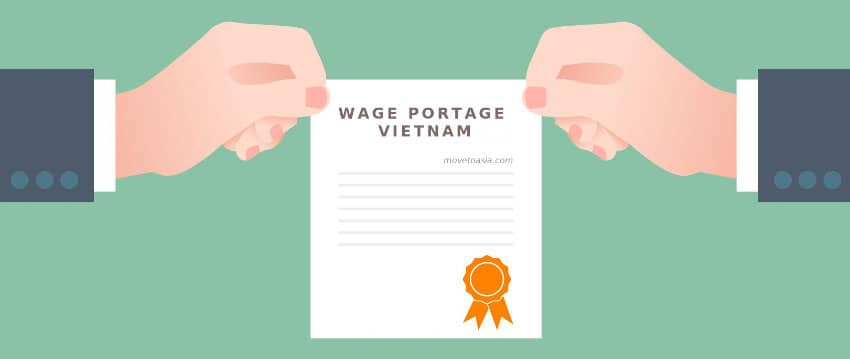 You no longer need to rely on contact details from exhibitions anymore, but your foreign expert will be of great help when it comes to bringing you partners, who know and understand your needs perfectly. With their tremendous industry knowledge, they will bring forth partners, who are looking to work with you for the long-term. This means partners, who will bring proactive sales and partners, who can engage for the long-term. Their experience in the industry places them better in finding the ideal players in the market.
As pegged on the industry chosen, foreign experts will provide firms entering the Vietnamese market with crucial marketing information that will help them to make better use of specific market regions of the country. For example, knowing the best business strategies in the northern region of Vietnam has many regulatory bodies and ministries, and the south that has plenty of investment industries. This information is crucial as it helps you to know how you will run your business successfully, which includes the decisions to take and make strategically. In particular, the two fronts share different consumer behavior and preferences. Such market information will give you enough reasons to pick on a specific geographical location or market over the other. Moreover, it will be even possible to layout business projections and set out tangible plans and expectations.