Among the dreams many people have is owning houses. You want to come back from work or any other activity and have a peaceful rest without worrying about how you will pay rent. The benefits of being a homeowner are endless. However, actualizing that dream is never an easy task. So much time, effort, money, and other resources are invested.
If you live in Vietnam and are constantly thinking about building your own house, this is the article you need. Some live in Vietnam who have had this dream for years but haven't accomplished it yet. Quite unfortunate. Keep reading to find out how your story can be different. Explore to find out what to take note of before building the house, find the house models, the government approvals, and much more.
Land to build in Vietnam: things you need to know
Before even talking about building a house, you need to be clear and have the minimum information about land ownership in Vietnam. If you are not familiar with those concepts, read the complete guide on buying a land as a foreigner in Vietnam. You will learn more about the misconceptions, pitfalls to avoid as well as the legit framework you can use to buy land in Vietnam as a foreigner.
Let's assume that you are "owning" or at least, you have the right to build on a specific land in Vietnam. No matter where you want to build, prices may vary, but the ideas are the same. The scope and advice of this guide are based on a personal experience that is highlighted in this video:
In this video I explain:
The reasons why I decided to build a house in Vietnam;
How I went about managing the project;
Where I decided to invest and the type of house built;
Building for resale or for renting;
If you have the same type of project (personal or as an investment), feel free to download my book: The 7 mistakes made in Asia to discover some pitfalls you must avoid, proven shortcuts and solutions for expats or investors in Vietnam.
Click here to receive your copy of the book
Houses in Vietnam
Do you have an idea of what kind of houses you expect to see in Vietnam, especially in the towns? The houses in Vietnam are known to be extremely narrow and tall. Why? You wonder. This kind of frontage is due to the former property tax. Therefore, the narrower the houses, the better for the individuals. People went for very narrow, deep, and tall houses.
Initially, the houses were intended for single families. However, some have been rebuilt to accommodate many families. This is a result of urbanization, and many people are moving into the cities. Moreover, there are fewer houses, making housing an issue of concern. Therefore, it is not surprising to find house owners rent out parts of their houses to other families.
Moreover, the price of land in the towns has shot. For instance, if you want to buy land in Nha Trang, be ready to cough some good amount. They are measured in 6-figure dollars. The high prices have made many families sell their properties at a profit then move out to the countryside, where they either build or buy houses and still retain some money.

Therefore, with such a condition in the country, you might be wondering where to start if you want to build your house. How about you start from the model?
Where to Find House Models
Before we get started, how about you have a clear picture of the kind of house you want to own in Vietnam. When you can visualize everything, you can get motivated and encouraged to work towards getting it done. Who knows?
Whether you have built a house before or have had a share in someone's journey, don't worry. The experience you get can help you get a house model that not only fits your needs but is something you love. Who wouldn't want to always look forward to getting back to their house? Therefore, you can get ideas from working and interacting with other peoples. The good thing is, people are always building. Chances are, you will get something you like, or something closer to it, from one already developed by another person. A few alterations and improvements here and there, and you have your house. So, where else can you find these house models?
Moreover, you can get a good house model from the internet. There are various websites with good options to choose from. Therefore, you can look through to find out what captures your attention and what you love. After that, you can have a professional work on it to give you the design. Alternatively, you can have a chat with your local construction group. They can give your ideas on the house model to choose from. Moreover, they can also help you with any ideas you might be having already.
Contacting a company for a house design is another available option. You can choose one of their designs and work with it. However, you should be ready to pay for it since the price might be high.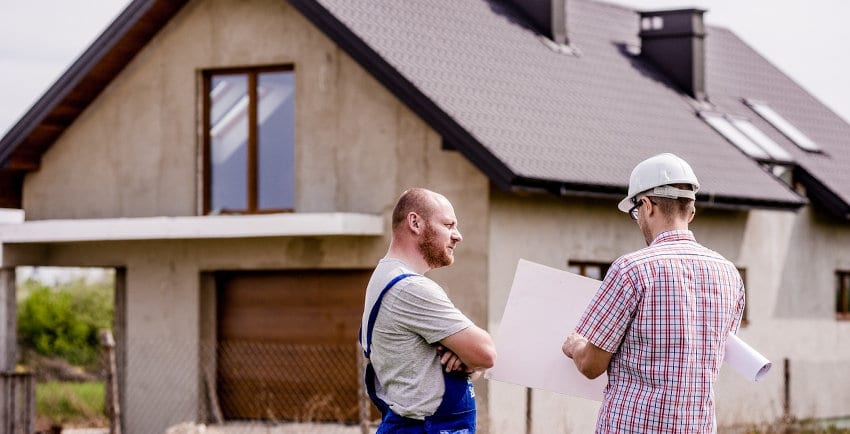 Remember, you can always think of the house design as you wait for your red book. Check out the available designs and see what works out best with what you want.
What Do You Deal with?
After purchasing land in Vietnam, there are things to keep in mind before you start building your house. These include;
You must have a certificate allowing you to use the land. Remember, you do not own the land. Rather, you lease it for around 50 years. After this time has elapsed, your property can be transferred to another person.
When you want to build a house, you buy the land use rights for the empty piece of land. Also, Vietnam has laws on the books in regards to building and zoning permits.
You should let your ward or village land clerk know about your property. This way, they can repeat the block appropriately. Watch out so that your pegs are not moved or shifted to favor others, such as your neighbors.
There are zoned areas. Such regions can be set for growing rice or doing any other type of farming. When you realize this is the case, you should ensure you get the area rezoned. You can do this by paying tax. With this step, you get the area rezoned to make it suitable for building a residential house.
Q&A – Build a house in Vietnam : answers to the main questions ?
📕 What is the most important document when building a house in Vietnam?
There's thing called "the red book" as locals call it "Sổ đỏ". It is a land use certificate and it gives you the permission to lease the land for the maximum of 50 years. The lease is also transferrable.
👷‍ What is the most important thing to be aware of when hiring a builder?
Only allow your builder to build only. Any building materials and internal items should be decided by you. Also, make sure to buy the best materials on the market because there's a mix between a lot of good and bad building materials.
🏠 What is tube house?
Tube house has been a part of Vietnamese architecture. It's designed with a narrow-shaped facade coming with a great length. The purpose for this is because Vietnam wanted to utilize as much land as possible. Also, it's a way to reduce taxes that the locals had to pay back in the day. You will see them stack next to each other and are built with many floors.
💵 How much does it cost to build a house in Vietnam?
This is a huge topic to cover. It depends on the area and the type of house that you're planning to build. It's usually a lot more expensive in big cities like Ho Chi Minh or Hanoi. Overall, to build a standard house in Vietnam, it may cost you somewhere around 20.000 – 50.000 US dollars. The range can vary depending on a lot of different factors.
🧐 Which one is cheaper: buying a house or building a house?
For most cases, it's usually cheaper to build your own house. The reduction can be between 5.000 – 7.000 US dollars with some certain steps that you can take to reduce the construction cost.
The Government Approval
Owning and building a house in Vietnam involves a lot. There are things to be approved by the government before you get the go-ahead sign. They include;
You will have to prove that you have the title to the piece of land where you want to build your house.
Your house plan must be approved. Besides, you must write the plan in Vietnamese. This is regardless of the drafting style you opt for. When you have the approval for the plan, you help keep yourself safe and off trouble. There could be inspections. If you get things done the right way, you don't have to be scared of this.
You can get a modification or a redrawing of your house plan to what and how you want it to look. Contacting a builder or an architect can help. Plus, they can help you get through the approvals required by the Vietnam government.
Therefore, you must get a building permit from the local authorities. Notably, the process can be lengthy, so be ready for that. Once you get the government approval, you should be prepared and ready to accommodate any future community proposals. For example, there could be proposals concerning the road windings in your area and other utilities. Therefore, this calls for flexibility on your side.
Important Things to Note Before Construction
Before any construction process commences, there are things to be taken into consideration.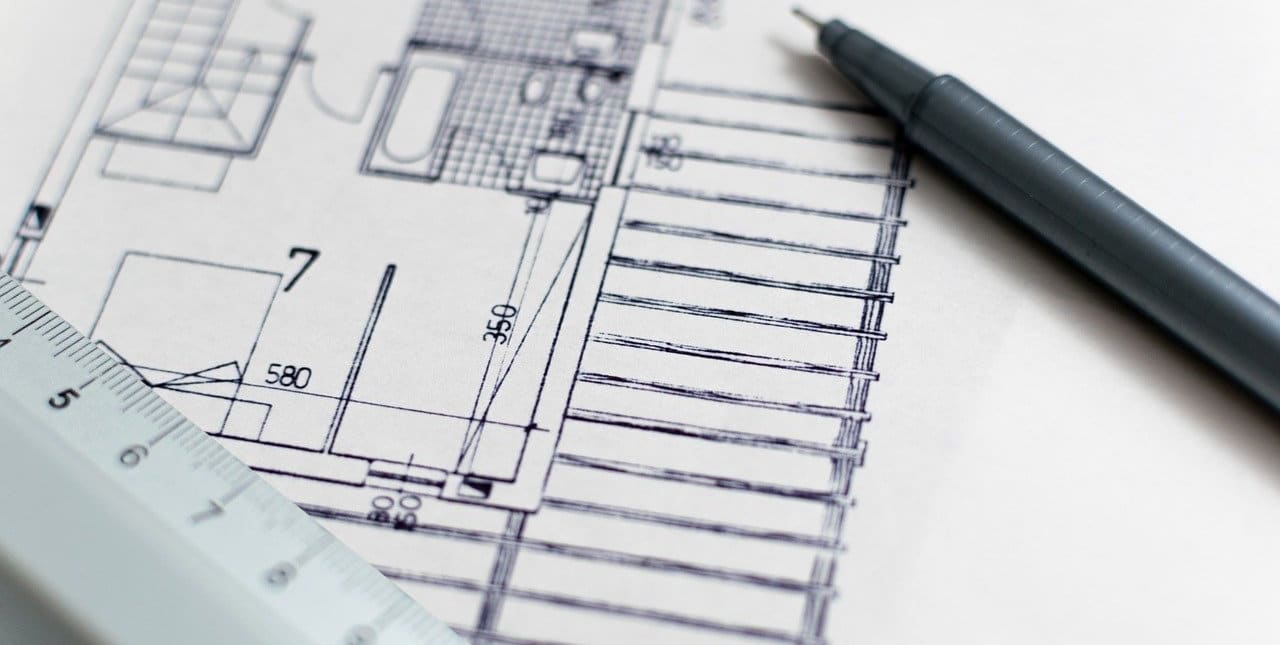 Such include the following;
You have to apply for a building permit. Next, you will have to pay tax.
Get the services of an architect to draw for you the plan of your house. Remember, every activity undertaken here should comply with the set regulations regarding building your house.
Inform your builder if you want to have hot water in your house, for instance, in places like the kitchen and bathroom. This way, he can buy the necessary taps.
If you would like to have an alarm system installed in your house, it is appropriate to tell your builder in advance.
As you might have noticed, you should tell your builder exactly what you want in the house and how you want them done. You have to ensure they do everything right. Therefore, don't be sacred to instruct and question where and when appropriate.
What to Buy For Your Building Project
Once you set your mind on building a house, there are items you need to purchase. You can get assistance on getting the quality items from or where there are fairer prices. Also, remember that when you contact a company to build your house, you should not allow your builder to buy every material that is needed.
Moreover, you should keep them away from purchasing anything that will be used for the interiors. Let your builder do his job; building.
The following are the items you should buy on your own;
Steel
Cement
Sand
Gravel
Windows
Doors
Plumbing pipes
Bathroom fixtures
Lighting
Light switches
Importantly, you should strive to go for the quality. There is so much junk in the market. You wouldn't want to spend so much on the materials, only to find out they are very poor. Therefore, if you have someone who you trust, you can get ideas, suggestions, and opinions from them. This way, you settle for the best and give your house the quality it deserves.
What to Do During the Construction
If you have a company build your house, you can avail yourself at the construction site every day. This allows you to observe the activities taking place. Moreover, you can also inquire and ask questions when necessary. Moreover, you could be there to give directions on how you want specific things done. Since it is your house, you can always choose to have things done your way.
Nonetheless, your availability at the site will prevent cases like theft. In most cases, the theft of bricks, cement bags, or steel is rampant, especially at night. You might hear of missing items the following morning. This is not uncommon. Therefore, guard your items at night. You wouldn't want to buy items a second time once you had allocated the funds. Therefore, make yourself available so that you get the idea of whatever is going on and learn more where possible and prevent theft at the site.
Moreover, you should have a neutral building supervisor. The language barrier can be a major issue when you want to give out directions, ask questions or know more about whatever is going on. Therefore, you can ensure the building supervisor understands and speaks English well. This way, he can be a link between you and the builder.
Nonetheless, if you don't speak Vietnamese well, and the builder understands just that, why not have someone close to you and who you trust do the communication? Besides, you might be good in Vietnamese, but the accent you are using might differ from that of the builder. In this case, you might still need someone's help. This is advantageous, especially if this person knows the trade language. You can go for your brother or friend who has been in the area for a long time and understands better how things operate.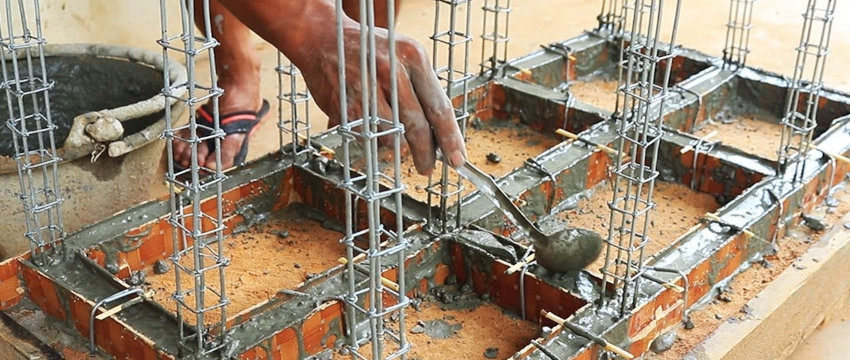 Alternatively, since language is a major issue when dealing with the builders, why not sub-contract the building to another firm? This allows you to find a way of watching how everything goes. The firm will allow you to have a project manager who understands you. You need to communicate with the individual and have your information passed on to the builders.
When you take some necessary steps in the building process, you can have the contract company build your house in the stated period. For instance, if it was a four-month contract, you can have it completed by that time. However, at times, the contract takes a little longer, say a month or so, from the one on the contract. These are overruns that happen with companies. If you get good services, have a good job done on your house, and are happy with how things turn out, you probably wouldn't mind much about the overrun.
Improvements You Can Make
Once the company completes your house building, that doesn't mean the end of everything. You can always make some improvements. Your taste and preference might change over time. Who knows?
The following are some of the improvements you can have to your house;
You can install a post-build aircon.
You can change the lighting to have a better standard one.
If you have a driveway, you can raise it by some measurements, around 40 cm, depending on your location. In the wet seasons, there may be flooding. You can help reduce it by raising your driveway.
Depending on how different you want your house to look, your changes can reflect this.
Steps to Build a House in Vietnam
There are two ways of building a house. One, you can do it yourself, with the help of a few individuals. On the other hand, you can contract a company to get the service.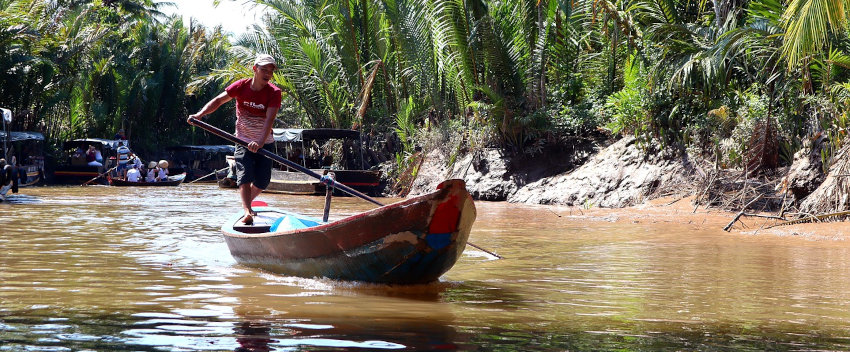 If you are interested in knowing how typical Vietnam locals build their houses without contracting any company, don't worry. They do not employ any complex methods or techniques. In house building, they use their hands, simple materials like sand, cement, and bricks. Also, some experts guide others through the whole procedure. Labor contribution in such activities is highly valued.
Below are the basic steps involved in building a local house in Vietnam;
Step 1; Digging and Filling in the Foundation
Suppose a house is in the exact location where you want to build the new one, you have to demolish the existing one. Once the previous one is down, there will be broken pieces of rubble.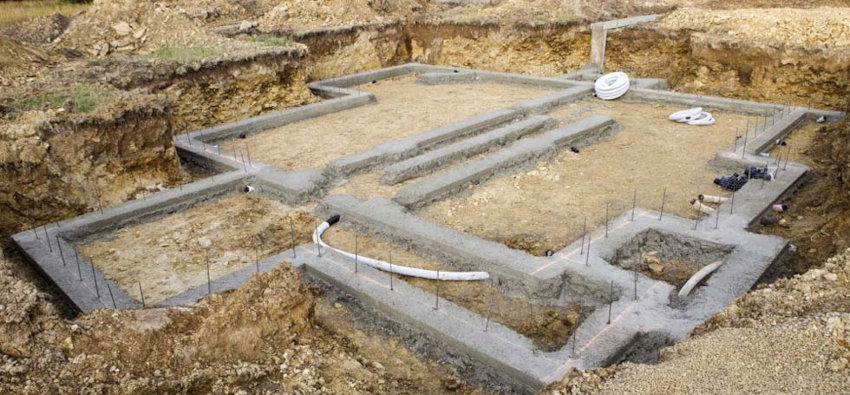 These should not be disposed of since they can be beneficial. They can be used in filling in the foundation which is dug.
Step 2; Leveling the Foundation
Once the foundation is filled with rubble, sand is used to cover it up. Also, the foundation will be leveled once the sand covers up the rubble. Ensure the foundation is full at this point.
Step 3; Laying the Bricks
The foundation is already full at this stage. What's more, the cement base is set, and everything is ready for you to start laying bricks.
Step 4; Laying More Bricks
In this step, you continue laying the bricks. As you continually do this, the house will be taller. You will be moving from the ground onto the scaffolding.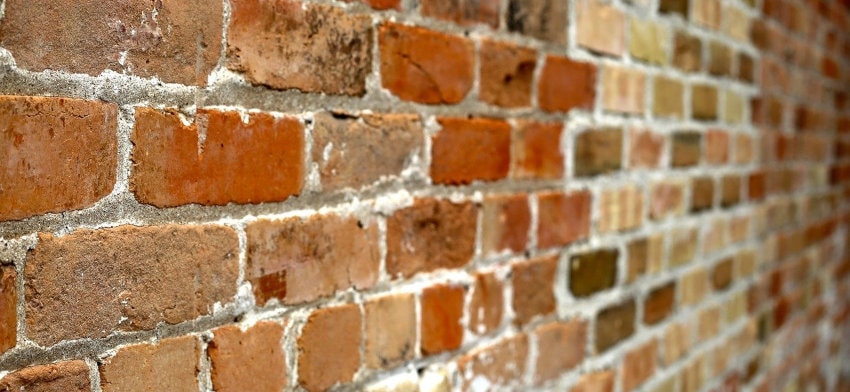 Step 5; Roofing
The next step involves adding the roof. In most cases, those who are experienced in this get to perform this task. Some local workers are skilled in this area.
Step 6; Cementing
At this point of plastering, not only is the brick-laying process complete, but the roofing is also over. The house has a roof in place. Once all these are over, it is time to cover the brick walls. A smooth layer of cement is used to do this.
Step 7; Plastering the Interiors
Once the outside walls of the house are cemented, you can go ahead and plaster the interior. Additionally, a layer of primer is applied. This prepares the inside wall for a different color.
Step 8; Painting and Other Finishes
You will paint your house using a color of choice. At this stage, there are additional touches to finish up everything. One of them is having tiles on the floor. As a tip, you should have tiles that do not slip. Important areas to pay keen attention to are the balcony and bathroom. You don't want to have accidents. The good news is that you can always take some measures to prevent such from occurring.
There are Vietnamese who prefer the highly polished tiles. However, these kinds of tiles are not only expensive but can lead to accidents. Such can occur, especially when they are wet.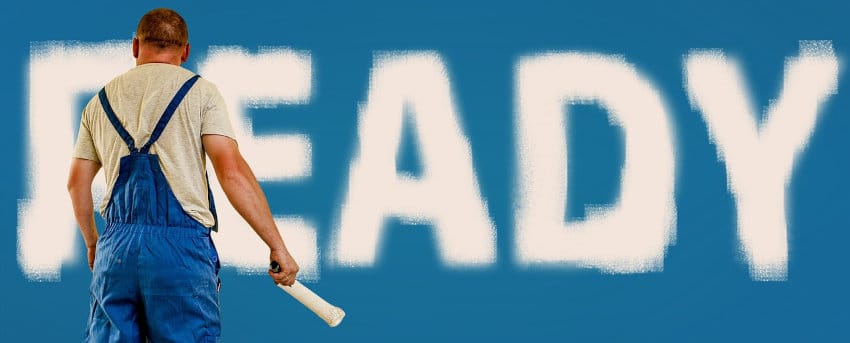 When most of the work is over or everything is completed, you can move into your house. Interestingly, most houses in Vietnam usually have either one, three, five, or seven rooms.
Among the Vietnamese, owning and building a house is very important and is one of the three most important things in their lives. What's more, if you have a house, your social status ranks higher.
Therefore, owning a house in Vietnam is such a big deal. Why not have one yourself?
The Cost of Building a House in Vietnam
If you are interested in building a house in Vietnam, no doubt you might like to know the cost. To begin with, you must understand that the location of the land and whether it was free or not are factors that determine this. Places like Ho Chi Minh are quite expensive. However, you can build a modern house in the rural at a much cheaper cost.
If you want to work with estimates, you can spend around 400 million to 1 billion VND. However, much bigger houses could cost from 1.2-1.5 billion VND or more.
Remember, this cost excludes the legislation fee and the cost of purchasing the land. Therefore, if you start from scratch, from buying the land to building the house, be ready to double or triple the cost. However, if you are building the house on a family member's land, the cost is cheaper.
Therefore, the type of house you want to build determines the overall cost. If it is a small one with no floors, about 500 US dollars can be enough. On the other hand, if it is a big house, with three to four floors, the cost of building it can be 50,000 US dollars or more.
Conclusion
Building a house involves lots of processes. If you live in Vietnam, you will have to get a permit from the local authorities to allow you to proceed. With the right procedure, you can have all the government approvals. This way, you can be safe if there is an inspection. After all, there is some inner peace in doing things the right way. Your builder or architect can be of great help with these procedures. Also, you do not own the land you are buying. However, you own your house.
If you involve a contract company in the building process, this article has discussed what to take note of before the construction begins, what you should buy, and what you should avoid. Moreover, since there could be a language barrier, you can explore the different solutions offered.
Nonetheless, it is possible to build a house without a contract with a particular company. The article has some steps which have been followed and applied. However, remember that building a house is not a one-person thing. Also, you can always make adjustments and improvements over time.
Contact me and tell me about your investment project in Vietnam