Do you have a case or a legal process that requires the services of reputable lawyers in Vietnam? It's a question that comes up often, it's true that it can be quite difficult to look for and find a good lawyer in Vietnam, especially if you've just arrived or you don't master the language. If you are an expatriate and are looking to get in touch with a reliable and legit lawyer in his field, you must be careful not to make any mistakes.
Many foreigners have received bad advice that has put them in a much worse situation. If you have a serious project that requires the opinion of a reliable lawyer, I urge you not to rush to the first lawyer and turn to someone you trust who is recommended.
Statistics show that Vietnam has roughly 5000 professional attorneys. But finding them may be a hard nut to crack at times. But in this article, we will make it perfectly easy to find the best lawyers in Vietnam, who will have your best interests at heart.
Background of the Legal Profession in Vietnam
The legal industry of Vietnam is typically controlled by the Ministry of Justice as well as the local Bar Association in every province.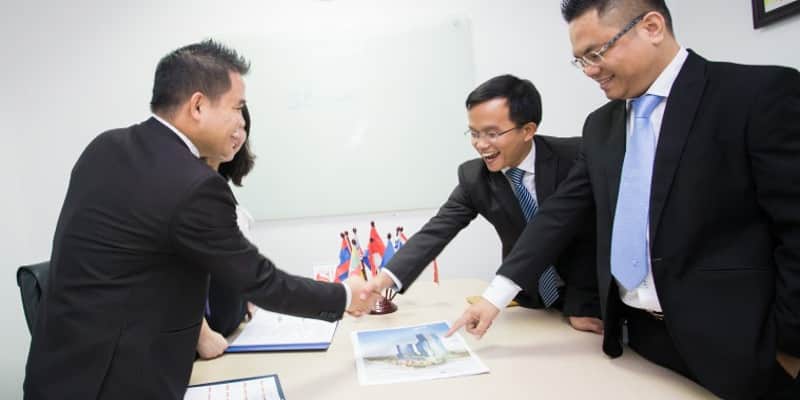 A lawyer to start practicing law in Vietnam, he or she must acquire a certificate from the Ministry of Justice. Equally, he or she needs to be admitted to the Bar based on his or her area of practice. On the same note, the specific Bar Association will issue a lawyer in Vietnam a license of practice.
Following Vietnam's endorsement of the World Trade Organization (WTO), the country's market for international/foreign lawyers spread out. In this regard, international attorneys have the power to advise people when it comes to Vietnamese legal issues as well as rules and regulations, including Vietnamese attorneys, who have the right to play a part in legal proceedings in Vietnam.
But the question is how to find the most reliable and legit lawyers in Vietnam. This is how:
Lookout for Recommendations
Of course, you already know that one of the best ways to find the best professional to work with is through word of mouth. This is a way that has been there for the longest time, and it seems that it is here to stay. However, it might be difficult for you to share with everyone about your legal issue, but you may have a string for close friends and allies in Vietnam, who can recommend a lawyer or two that you can try.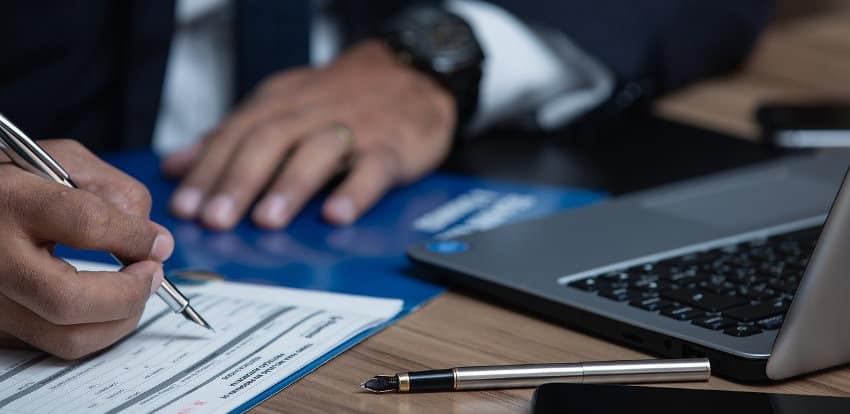 For example, if you are planning your divorce in Vietnam, you may try and approach people who have gone through a divorce before in this country and find out their experience with lawyers in Vietnam. They may have one or two legit lawyers to recommend. The legal industry, despite being multifaceted, it is well networked. This means that one lawyer can still connect you to another one who specializes in your specific legal issue at hand.
However, it is advisable not to settle for one opinion, especially from your family members. It is crucial to weigh your options and settle on recommendations that make more sense to you. After all, you will not wish to fumble with your legal process; some that may mean a lot to you and possibly your family too.
Video Interview – Lawyer in Vietnam for foreigners
Having a legit and reliable lawyer in Vietnam can help you to overcome some tricky situations from business to civil matters. In this video, I interview Minh who is a Vietnamese lawyer specialised in foreign matters.
We digest for you the questions such as :
Marriage, Divorce, Children from mix couples in Vietnam;
Business topics such as incorporation, taxes and investments;
Viet Kieu and people with vietnamese origin concerns to get citizenship or Vietnam passport;
If you want to get in touch with Minh, click on the following link and fill the form, I will follow up by e-mail to give your some personal insights and forward some of your concern directly to Minh.
Do you need information law or lawyers ? Get in touch with me by clicking here.
Q&A : Lawyers in Vietnam – How does it work?
🛂 Divorces, Vietnamese nationality, obtaining a passport
Depending on your case, it can be interesting to have an English speaking lawyer or to be helped by a local Vietnamese lawyer who knows the rules in order to solve some personal problems. Obtaining a passport for a Viet Kieu, ownership and property rights during a marriage or divorce, a notary legalization for official documents … Some Vietnamese or international lawyers living in Vietnam can help you on these subjects.
🏡 Property, ownership and set up of a vietnamese company
As land ownership is not allowed for foreigners in Vietnam, it is possible to set up a company that owns the land. Owning a 100% foreign-owned company is not necessarily the ideal long-term solution for tax purpose and auditing. Also, using the service of a nominee is one of the legal alternative foreigners are using to be able to set up a company without necessarily being overwhelming under auditing, controls and paperwork to the tax authorities. Using the services of a lawyer who will work with a nominee to set up a business is a legit and effective solution often used by foreign investors or entrepreneurs settling in Vietnam.
💰 Hire the services of a lawyer for legal advice
We work with Vietnamese law firms that are small but knowing the main common problems our customers are facing. This allows us to advise them and offer tailored solutions to their needs that are the most cost-effective. Services in Vietnam from international law firms are often very expensive, so our goal is to offer the same level of advice and expertise with competitive consulting fees.
🧐 Understanding – Language barrier – Lawyers' services
In Vietnam more than anywhere else, you may receive different solutions for the same problem. It is sometimes disturbing not to know if the solution that will be designed and used to help you is the most optimal and will not lead to other inherent problems. This is why, relying on an Expat who has gone through the same issues as those you are currently facing is sometimes smarter than going to a random lawyer found on Internet. Through Movetoasia.com, we wish to offer adapted solutions that fit the needs without necessarily (as is usually the case) providing too complicated or short-term solutions.
Sort out Lawyers in Vietnam per their discipline
Your initial search for the best lawyer in Vietnam may have already led you to a handful of preferable or prospective lawyers that you can work with, in your legal case. Definitely, you might have stressed a lot more on the positive attributes of the lawyers in Vietnam, but now, it is crucial to bring in a new dimension to your search, which is their discipline.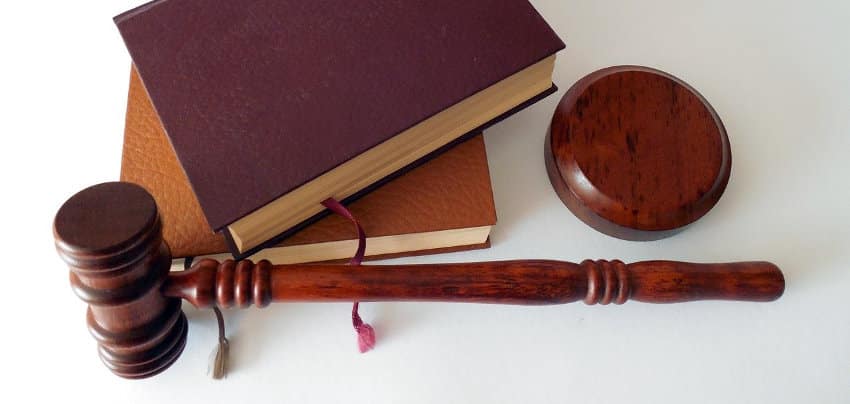 Lawyers in Vietnam, just like any other country, specialize in a distinctive line of law or discipline. While so many attorneys in Vietnam offer legal services, finding one who provides legal services that are in line with your immediate need is the real deal. This helps ensure that the lawyer you will find is up to the task even without probing them with thousands of queries.
From this point, you can easily check on their years of experience practicing as legal advisors in the specific field you desire. This also includes their level of education and skills before hiring them.
You can still consult the disciplinary committees in Vietnam that monitor the conduct of the lawyers in Vietnam. The following are some of the negative things to look out for:
Attorneys who disclose the client's personal information to third parties without your consent;
Law firws who fail to treat clients with the utmost respect that they deserve;
Lawyers who do not respond to the client's calls of urgency.
With this at hand, you can now narrow down your search to the most legit and reliable lawyer in Vietnam.
Check on Lawyer Fees/Charges
Lawyer fee is also a paramount factor to look into before hiring any lawyer in Vietnam. While some may tell you that cheap is expensive and that a high priced lawyer is always the best, it is essential to pick on a lawyer that you can afford. You don't need to break the bank or lose your arm or leg in the name of working with a costly lawyer.
Some legal cases, such as divorce or real estate, can drain you both financially and emotionally. The last thing you will ever want is to strain your financial resources by merely working with a reputable lawyer. That is why experts suggest that you must strike a balance between the legal services you go for and what you can afford.
The initial step is to create a clear and manageable agreement with your attorney and the type of legal service they will offer you and the expected costs. You can speak directly with lawyers or seek more information from the regulating bodies of attorneys in Vietnam.
But if you lead a life of paycheck to paycheck, it does not break a bone to work with the most expensive attorney in Vietnam. As long as you don't stretch yourself too much financially, this decision is excellent.
Carry out Research over the Internet
One thing for sure is that the internet is an excellent resource for information about lawyers. In the present day, the internet has advanced, and plenty of lawyer information is readily available at the click of a button.
This is preferable after creating a list of recommended lawyers that you believe you can work with, in your legal case. But it would be best if you researched keenly before considering hiring an attorney who pops up on your computer screen.
For starters, it is essential to state that not every lawyer in Vietnam that owns a flashy website is the best match in many cases. Even if their websites or social media pages appear on the first page of Google, you must do a little more research about them and some of their immediate competitors.
Experts suggest that you should check on customer reviews and feedback to ascertain whether they are worth your time. Better still, this is not enough. You can go ahead and contact them and find out more about their experience and skills. Feel free to ask for an interview with them, particularly a one on one meeting. This is an excellent way of solidifying your decision to hire them. Don't be afraid to set standards for yourself. This helps you to organize your priorities even better.
A lawyer who is not organized will also not hold your case to your set standards, for example, lawyers with outdated website information or social media. These little details add up to your ultimate decision-making.
Continue looking out for invaluable information from their websites. If you have a criminal case, seek to find what types of criminal cases the lawyers at hand can handle. This may not be clear to you on the go, but by scrolling their websites, you will find crucial details or facts that will give you the best leads.
Finally, after finding the lawyer that you are 100% sure you want to work with, put together all your documents and facts. Prepare yourself well by understanding at least the gist of your case. Take enough time to speak to your lawyer and inform them about your case until you are confident that they have understood everything as required. This will help to increase the chances of a good working relationship. Don't leave any stone unturned, as some cases may mean life and death for you.
Wrapping up,
Vietnam is a beautiful country with many reputable and reliable lawyers to work with, in your case. While some say that it is challenging to move around Vietnam, and possibly finding the best lawyer to work with, things are a little bit different if you know the ins and outs. Most of the buzzy cities of Vietnam have overly welcoming people, and digital nomads feel already at home.
If you have a legal issue or want some help with filling in of legal documents for your business or real estate affairs, then you can find a great lawyer with massive experience to work with, in Vietnam without breaking an arm and a leg.
We can help you find the most reliable and legit lawyer in Vietnam right away! Please speak with us today and let one of our customer representatives respond to your request in a jiffy. We are always here to serve you. What are you waiting for? Call us today.