Are you seeking to buy or rent a house abroad? Are you undecided on which country to pick for you and your family to live and relish in endless vacations? Well, look no further than Vietnam; a charming Asian country that lies on the southern, eastern part of the continent and is surrounded by the tropical South China Sea.
Vietnam has, over recent years, become a home far from home for most expats. From a pleasant climate to the attractive sandy beaches, the low living costs, vastly improving infrastructure, and lively culture, Vietnam is one country worth you giving a chance as your home or holiday destination.
So, as you plan to relocate to Vietnam or just having it as a perfect holiday destination for you, family, and friends, you must know everything to do with its real estate industry and how you can invest in its bountifulness.
To succeed in your real estate project, it is better to have a contact based where you are looking to invest. It can be either a reliable real estate company or an expat living for a couple of years. Too many foreigners (whether they are Viet Kieu or not) are doing mistakes when they are investigating about the property market in Vietnam or finding legit real estate agent. This article is dedicated for you : giving you advice and providing you the best property agencies you should get in touch with.
So, if you are considering moving to Vietnam or if you just want to make it a perfect vacation destination for you, your family and friends, you will discover in this article everything you need to know about real estate agents and what to do if you want to invest in a land, villa or even apartment.
The Background of Real Estate in Vietnam
The real estate industry/market of Vietnam began heating up as from 2015. This was as a result of the passing of the Housing Law and the Law on Real Estate Business on July 1, 2015. These laws made it very easy for foreigners, Viet Kieu and Vietnamese citizens living in the country and abroad to buy or rent houses, lands and apartments in the country.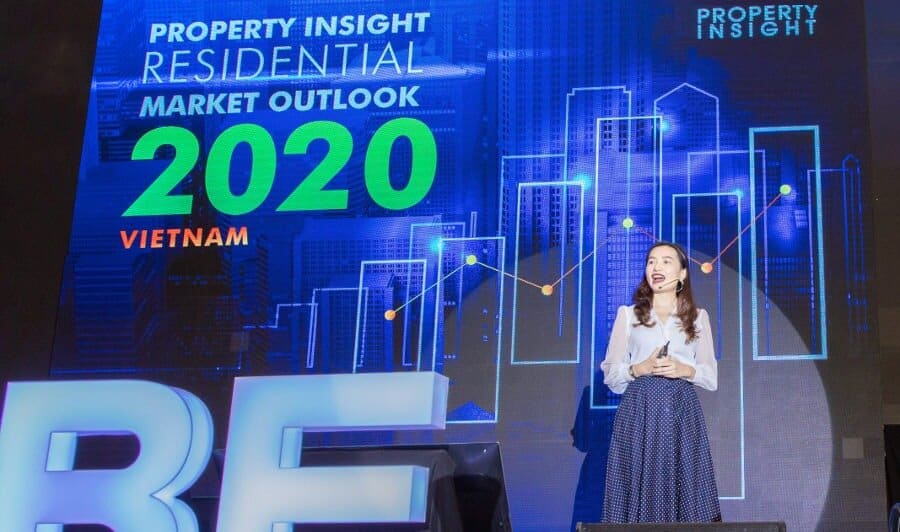 With the quick and steady economic growth rate of the country, more foreigners are seen coming into the country to work or even get retired. The demand for real estate gets higher each year, and not just from foreigners but also the middle-class citizens. More and more business man and foreign companies are not setting up businesses in Vietnam that drives foreign investment and increase number of opportunities.
A significant influx of foreigners has resulted in faster rates of urbanization and a plethora of housing structures. And prices in the major cities, such as Ho Chi Minh and Hanoi, have not stopped multiplying fast.
Real Estate in Vietnm : Yes or NO ?
The pros of living in Vietnam are very many, and even if you don't wish to relocate, just having it as a country to do some real estate business will be a great decision that will remain imprinted in your mind and heart forever.
Vietnam's attractiveness, average price per square metre and growth potential place the country among those to keep an eye in the South East Asia region. Also, many foreign investors choose to invest in Vietnam whether it is through real estate or the creation of a company for example.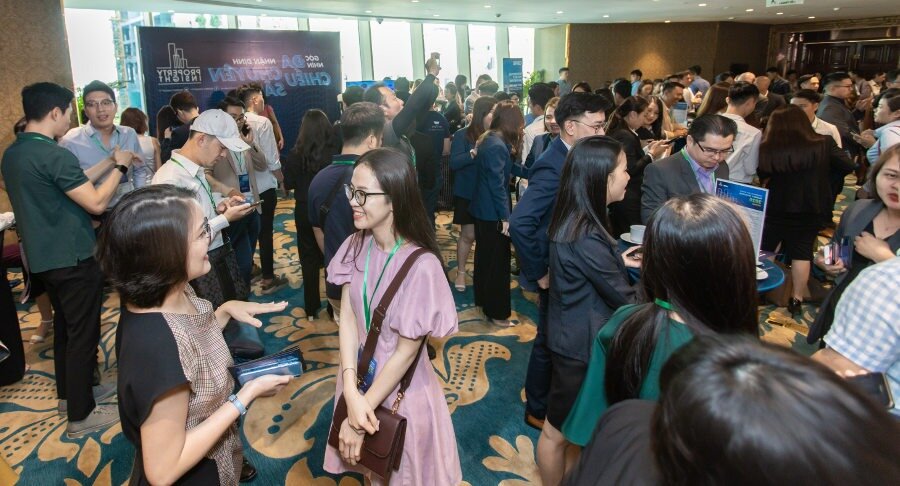 Don't hesitate to meet other investors at events dedicated to real estate in Vietnam.
Benefits of living in Vietnam
Before going into the details of the country's attractiveness about real estate and providing you the list of real estate agencies, let's recall a few advantages often cited by long-time expatriates who choose Vietnam as their country of residence.
The following are some of the advantages of living in Vietnam;
The living costs are affordable – The amount of money you will use on different forms of expenditure as compared to how much you use while in the US is very low. Examples are: an apartment in Vietnam can cost as little as 100 US Dollars per month, you can eat a fully satisfying meal for under $1 and for you who simply desires to whet your palate, a bottle of chilled beer can go for as low as 50 cents.
Its rich culture – The rich culture of Vietnam is a major tourist attraction that is marveling many tourists and expats alike. You will never get fed up with the wide assortment of cuisines and art that you will meet each day.
Large expat community – Are you worried that you will be away from home just surrounded by foreign people, who you can't quickly and easily bond with? Well, in Vietnam, this will not happen. It has a vast number of expats, especially in its major cities like Hanoi, and you can easily find and make friends with people from your home country.
It has beautiful scenery – Vietnam's natural environment is quite breathtaking. Vietnam has sprawling mountains that are full of different kinds of tress, to the sandy beaches that cover over 2000 miles of the coast. It is a perfect holiday choice.
There are a lot of great job opportunities – Securing a job in Vietnam is as easy as pie. The employment opportunities are not only office-based, but you can decide to do online businesses or even better yet teach a foreign language, such as English.
It is perfectly positioned for access to other Asian countries. For you, who desire to explore other Asian countries, such as China, Thailand, and Cambodia, Vietnam is situated strategically and pretty much at an advantageous geographical point for easy access to these amazing countries for further real estate engagement opportunities.
Salubrious and delightful climate – Different cities across the country experience varied weather patterns. In the northern part where we have cities, such as Hanoi, all the four seasons of climate are experienced. The southern part of the country experiences 12 months of summer.
Vietnam has made tremendous steps towards developing modern infrastructure and creating express availability of western facilities, such as malls, boutiques, etc. – It has also made internet affordable, consistently, and readily available, especially in the major cities.
With such attractive and exceptional qualities, wouldn't you agree that Vietnam definitely deserves to get a tick in your top preferred destination list?
However, because Vietnam remains an emerging country. Settling down in Vietnam won't be easy for everyone. Some expats may not be able to adapt to the gap vietnamese culture is having with the one they used to have in their home country.
Few Detriments of Life in Vietnam
Vietnam is still a developing country, and as such, there are a few hiccups to life in Vietnam.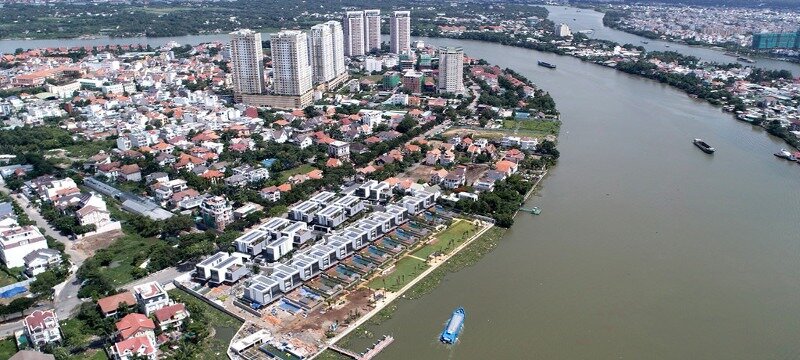 They include;
Pollution – It is recorded to be among the countries with the worst cases of water and air pollution.
There is unemployment among the locals, which leads to unlawful behaviors, such as petty theft.
It is still developing; thus, the standard and quality of health care are considerably low.
The retirement visa scheme for foreigners is not entirely clear, and you may have to keep renewing your visa every three months.
Congestion – Like any other country with high rates of urbanization in its cities, the major cities of Vietnam have a large population that is resulting in a lot of traffic snarl-ups.
FAQ Real Estate Agencies : Answers to the most asked questions in 2020
💥 Real estate for foreigners in 2020 and real estate agency in Vietnam
Vietnam presents excellent investment opportunities: it is a growing country, the middle class is starting to have more and more purchasing power and yet it has not been put in the spotlight like other of its neighbouring countries. When we compare the price per square meter compared to other countries in Southeast Asia: Thailand, Malaysia, Singapore; we realize that Vietnam is a choice of countries to make a real estate investment. To do so, choose a real estate agency on a human scale that will offer you a wide range of properties according to your budget and investment project. Also, you will have the choice between different types of properties ranging from apartments, houses to land for sale in Vietnam.
🇻🇳 Buying an apartment or a house in Vietnam?
It all depends on your profile and personal situation: are you of Vietnamese or foreign origin. Be aware that property rights are restricted to foreigners in Vietnam. It is preferable to invest in an apartment rather than a house. You can find different projects to come or even new or second hand goods. The projects remain very recent (3 to 5 years maximum) since the law on apartment ownership in Vietnam was passed in 2015. It is only since this date that some projects are open to foreign investors which has given more visibility to this country on an international scale.
👮 Ownership: land for sale in Vietnam
In Vietnam, you can't own land if you're a foreigner. So if you are looking for land for sale in Vietnam, you must make sure that you can own the right to it indirectly, either if you are married to a Vietnamese person, or if you are a "Vietnamese abroad" (Viet Kieu). As a foreigner, you can own an apartment for 50 years since the Vietnamese law on access to residence signed in 2015. Therefore, there are not assumptions on what happens after these 50 years, if it is possible to renew the land or apartment for another 50 years or not.
🏠 How to buy a luxury house in Vietnam?
Buying a house in Vietnam is something that is often searched for on expatriate forums. Some isolated places like Dalat, Nha Trang, or Phu Quoc are cited as popular destinations by expatriates looking to buy land to build their house. This is not directly possible due to access to property rights. Some recent projects in Ho Chi Minh City allow foreigners to buy houses (for a period of 50 years, renewable). If you are of Vietnamese origin, there is no constraint to own a piece of land to build your house on. In fact, there are many Vietnamese from abroad who return to Vietnam to spend their retirement and this often involves buying a piece of land for sale or directly buying a house for sale in Vietnam.
🚀 Choosing a (legit) real estate agency in Vietnam?
Being accompanied by a trusted partner is the key to the success of a real estate investment project abroad. Our recommendation is to prioritize someone who has been recommended to you, who has a window on the internet, who you can contact on What's app and with whom you can go for a coffee to discuss your project. Also, using a real estate agency in Vietnam created by foreigners who master the local market and are able to accompany you on a specific property is the key thing to ensure that he will be the best person for your needs. We work with partner real estate agencies managed by foreigners and Vietnamese depending on the type of investment. Also, we will recommend you someone who best fits your project to ensure that you are fully satisfied with the support of this real estate agency. Don't hesitate to tell us about your real estate project, we will study it carefully and propose you a trustworthy service provider that we have carefully selected for its reliability, seriousness and tailor-made support in English.
List of Vietnam Real Estate Agencies
Once you decided to buy or rent a house in Vietnam either for living permanently in it or for use only during holidays, it is paramount that you find yourself a competent, credible, and legit law firm in Vietnam and real estate agency to avoid any mishaps during the period of purchase.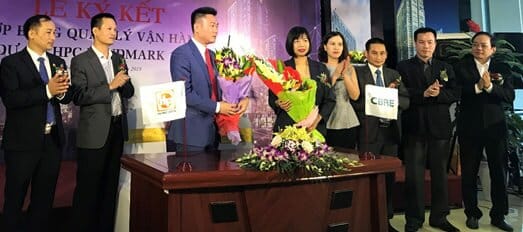 Some of these real estate agencies include:
Colliers International Vietnam – This is a subsidiary of the Colliers International company based in Seattle. This agency is well known in Vietnam with its vast provision of different types of properties starting from residential to commercial and even industrial, all across the country. One of the famously known buildings managed by them is the HMC Tower in Ho Chi Minh City.
Savills Vietnam – They are a UK based, globally acknowledged company with branches in over 60 countries. In 1995 they started operations in Vietnam and are now having their headquarters in Ho Chi Minh. They offer services, such as; property management, sales and leasing, asset management, and investment consultancy. They deal in the provision of residential, hotel, industrial, and leisure properties. The Sky Park Residence in Hanoi is an example of the properties they are currently managing.
Vietnam House – Vietnam owned agency with its headquarters in Ho Chi Minh. It provides residential and commercial properties. City Garden is one of the known properties it manages.
Full House Vietnam (only rentals) – Based in Hanoi, they offer real estate services such as property management, buying and selling, and investment. The properties they managed include villas, serviced apartments, offices, houses, etc. The Hanoi Royal City is among its known properties.
Living Vietnam – They are based in Ho Chi Minh and only offer housing properties in this specific area. Some of the properties they managed include; Pearl Plaza, Tropic Garden Apartments, and Diamond Lotus Riverside.
CBRE Vietnam – It's a US-based group and manages properties, such as condominiums, houses, hotels, warehouses, and investment properties. Onehub Saigon is one of the properties under them.
JLL Vietnam – They are a US-based company that manages and sell different property types such as retail, office, industrial, hotels, and residential. Under its management are different famous buildings such as Lotte Centre in Hanoi.
Factors to mull over when choosing a Real Estate Agency
Now that you have a range of agencies to pick from when you decide to buy or rent any property in Vietnam, it is also advisable to know the aspects to look out for to make the most appropriate pick.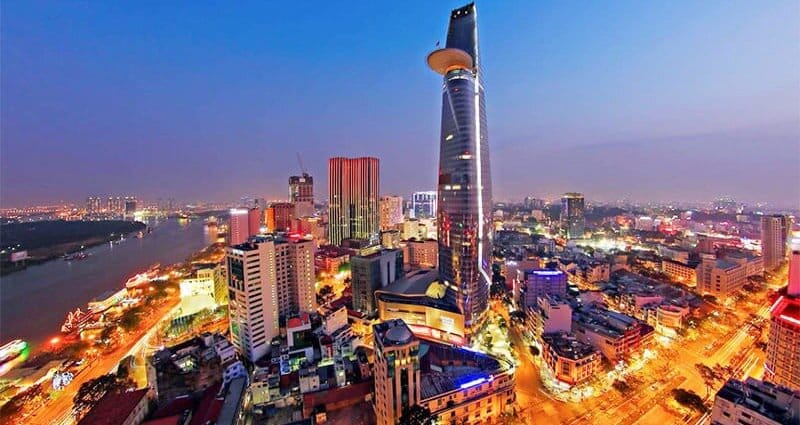 These factors include:
Pricing – You must look for the agency that provides services within your budget limit. It is advisable not to go for agents that quote unrealistically low prices.
Experience – They say nothing beats experience. Hence, it is wise of you to pick the agency that you know has been in that business for a reasonable period.
Current listings – It is vital to look at the properties they manage at the moment to get a good feel of what kind of property they will sell to you.
Location – Once you decide on which part of Vietnam you would like to stay, it is advisable to pick the agency that is recommended for having vast knowledge of that particular location.
Website – The best agency to choose is one that owns a professional and updated site for clear first-hand information on the services and properties offered.
Wrapping up,
As a fast-rising country, Vietnam will always never stop to amaze you. Vietnam is a perfect choice if you are seeking to retire in the real estate industry, not merely looking for a memorable holiday destination.
Moreover, with a faultless real estate industry and a set of real estate agencies to sample from, your dream of owning a house can be actualized right here in Vietnam. What more is there to be said about Vietnam's real estate?
If you have any questions regarding the real estate agencies in Vietnam, feel free to speak with us. We are waiting to hear from you.