Living and working in Vietnam is always the dream of many people. Of course, Vietnam does not stop at drawing people to its French-style urban architecture as well as the golden tropical beaches, the mighty thirsty hill tribe treks, the dynamic nightlife, and the exquisite sights to see. Many young workers see it as a dynamic country with job opportunities and investors see it as a fast-growing economy with high-potential investment and business creation opportunities
Vietnam will always give you a lot of stories to tell, especially if you seek to adventure this unforgettable country in Southeast Asia.
Moreover, if you plan to work or invest in Vietnam, you will be spoiled for choice, with the explosion of investment opportunities, courtesy of the unprecedented economic growth in the country. Businesses are opening almost every week, further giving you a lot of reasons to venture into this country.
💡 The purpose of this article is precisely to designed to people with entrepreneurship mindset : investors or entrepreneurs who wish to jump into the Vietnam growth. Did you know that as an entrepreneur or investor, you can apply for a temporary residence card 🛂 ?

So if you're interested in becoming an investor or entrepreneur, you'll be granted a pass to obtain a temporary residence card 📰.
This article will teach you about all the information regarding to temporary residence card. If you want to dig more into the other cross-subjects mentioned earlier, here are the complete in depth guides digesting in detail :
Employment and work in Vietnam for foreigners and trending sectors hiring expatriates
Set up business in Vietnam for foreigners and entrepreneurs from abroad who want to open a company in Vietnam.
Investing in real estate : buy properties as a foreigner and want to dig into in this huge growth of the Vietnamese real estate market.
For Starters: What's a Temporary Residence Card (TRC)?
A Temporary Residence Card (TRC) can be described as an essential document for expats, who intend to reside in Vietnam, for a specified period. Indeed, traditional visas remain temporary (one month for the tourist visa and three months for the business visa), so being granted a residence card to stay on Vietnamese soil for up to two years without having to leave the country can make the stay of many expatriates easier. Moreover, based on a specific case, this document can be allotted for a different period and may as well call for additional papers.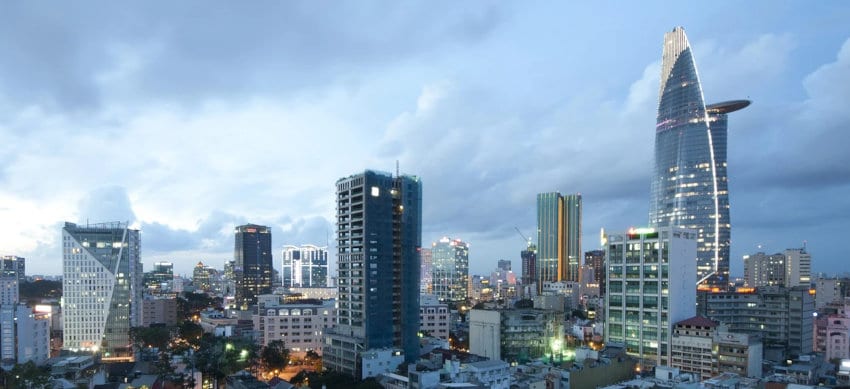 If you desire to live and work in Vietnam, you then must acquire a TRC. This document can be termed as a long-term visa card.
Contrary to a visa, TRC has a more extended validity period, typically lasting for about one to two years. As a TRC holder, you will be exempted from visa, and this will save you a lot of time and money for visa application, including an extension for exit or entry into Vietnam, including residence. Furthermore, your family members can also submit their request for TRC for them to stay in Vietnam. They will as well be allocated equal terms just like you. This is why a temporary residence card is considered to be the only long-term multiple-entry visa.
The following are the people who are eligible to apply for TRC in Vietnam:
A foreigner with a Vietnam Work Permit that is valid for not less than one year, at the time of applying for TRC;
Foreigners who also are members of diplomatic missions linked to the United Nations (UN), their spouses, children below the age of 18. On the same note, housemaids, who go along with the term of office, are typically given TRC with a symbol of NG3.
Foreigners granted LV1, LV2, ĐT, NN1, NN2, DH, PV1, LD, TT visas are issued with TRCs with symbols that are related to visa symbols.
Temporary Residence Card Vietnam Benefits
As a TRC holder, you are bound to enjoy a lot of benefits in Vietnam. The benefits of TRC include the following:
As a foreigner who has been issued with a TRC, you have the right to buy apartments in Vietnam with ease. This can be a fantastic move for you, especially if you intend to venture into the real estate industry.
Moreover, you can still buy a house or houses on that note, implying that you can acquire a home of your own or simply venture into the construction industry. You can build and sell houses in Vietnam without any restrictions. However, as a TRC holder in Vietnam, you are required by the Ministry of Construction in the country to ensure that any real estate issues are solved amicably. This means that your real estate business must be clean for you to be allowed to conduct this business in Vietnam. In a nutshell, you need to be certain that your real estate clients are always satisfied by offering high-quality real estate services.
As a foreigner with TRC is allowed to live in Vietnam for a set period (usually one to three months for traditional visas), while your TRC still remains valid/legal (usually one or two years) without leaving Vietnam.
As a foreigner with TRC, you will save a lot of money by acquiring a TRC. This is because you will not have any reason to apply for a visa extension multiple times. This also helps save on a lot of travel costs and inconvenience at immigration the airports.
As a foreigner with a TRC, you have the right to engage in trading activities of your choice freely. Moreover, you have the right to fall in love with someone and get married without any issue in Vietnam.
🚨 In recent years, I have seen foreigners around me being banned from the country for staying without paying taxes. Indeed, if you reside more than 6 months per year on a short term visa (business visa type), the Vietnamese tax authorities 👮 have the right to ask you why you are staying in Vietnam and what you are doing. It is always better to be in good standing: declare your tax situation by obtaining a tax identification number by incorporating a business and pay taxes to get a temporary residence card.
Temporary Residence Card Vietnam for Investors
TRC for foreign investors is issued for people who intend to start a business venture in Vietnam. Depending on the case, you must apply for a license to operate in Vietnam which allows you to do business in this country and being compliant regarding to the law, especially if it involves importing and distributing goods in Vietnam.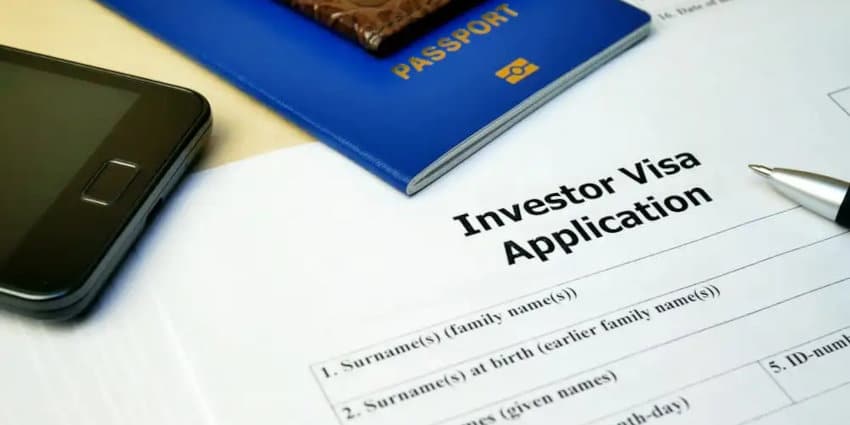 In order to carry out the incorporation of the company, the work-permit exemption (as an investor) as well as obtaining temporary residence cards, we invite you to contact our team: we work closely with a local lawyers at a very competitive rate and provide support in fluent english with expertise in setting up foreign businesses.
🤔 Sometimes, it is difficult to understand the nuances depending on whether you are an investor, entrepreneur or project owner. This video 🎥 will help you answer 90% of the questions you may ask yourself 👇.
After you have completed the incorporation of your company or investment, you can go to the Vietnam Immigration Department to apply for your TRC. Some lawyers ask you to do this yourself but some agents include this service in their "temporary residence card" service. It is essential to find a trusted partner who will take in hand all or part of the process according to the effort you are willing to put in order to carry out certain steps or to delegate the whole thing to a lawyer.
The best thing to note is that Vietnam is a fast-growing country with abundant economic ventures for you. There is an evident rise in market demand in healthcare and consultancy services, including infrastructure (communication, building, and construction), importing and distributing beauty and cosmetics, tremendous growth of real estate industry, automobile industry, and agriculture. These industries are creating a lot of opportunities for you as a foreigner. Once you acquire your TRC and all the necessary business licensing documentation, you can pick on any industry of your choice and begin to make an impact in this developing country.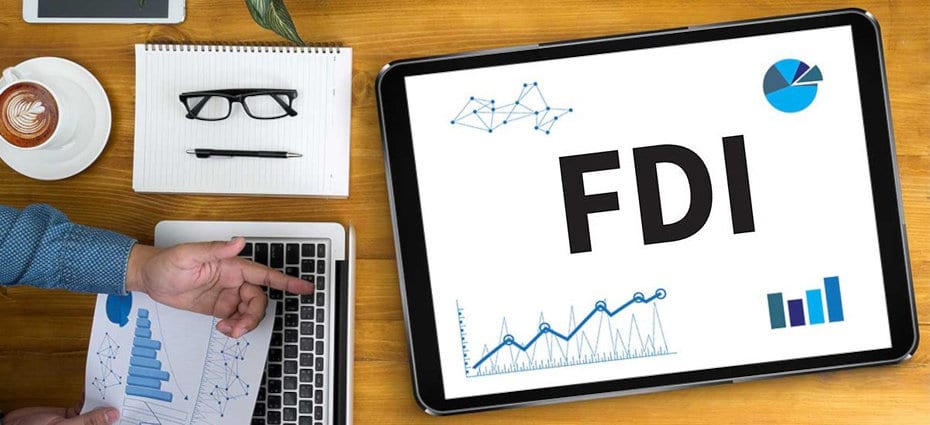 As long as you have sufficient knowledge, skills, and background in your chosen industry, you will be better placed in investing in Vietnam. Mainly, you must understand the scope and nature of the business investment and all the necessary licensing requirements. You also must be aware of any foreign ownership limitations tagged along with your investment option. It may also be advisable to work hand in hand with a local professional, or at least who has a practical experience in doing business in Vietnam, to help with making easy entry into the market. Most of all, you must be informed about the tax implications surrounding your investment industry.
Temporary Residence Card Vietnam with Work Permit
In many cases, TRC and work permit in Vietnam can be pretty confusing, especially for first-time visitors in Vietnam. So many foreigners are investing in Vietnam, which includes creating jobs for both local and foreign employees/workers who need a work permit. Some are contractors, and executive officers who create foreign direct investment (FDI) projects in Vietnam in a multiplicity of industries in Vietnam.
Vietnam allows people to hire or recruit foreigners to work as executive officers, experts, and professionals. This is more so when the country cannot have the right people that will meet the requirements for the business or venture.
However, for you to validate the need for foreign employees, in 30 days before hiring the international employees, you must publicize the recruitment for the positions to Vietnamese job seekers in Vietnam's media outlets, such as newspapers and online web portals. A prove of this announcement needs to be put in an application for work permits for foreign employees. Still, you can recruit foreign employees directly or via a government-controlled employment service agency. Above all, you must adhere to all the legal requirements and procedures, all under acquiring work permits for foreign employees. That is why relying on the experience of a lawyer who is used to working with foreigners is important in order to avoid mistakes.
Temporary Vietnam Residence Card Price
In reference to Circular, No 157/2015/TT-BTC dated October 8, 2015, of the Immigration Law, your application for NG3 TRC needs to be made to the Ministry of Affairs. However, other ways of applying for other forms of TRC need to be made at the Immigration Authority Office, at the same administrative office that the inviting organization is founded or resides.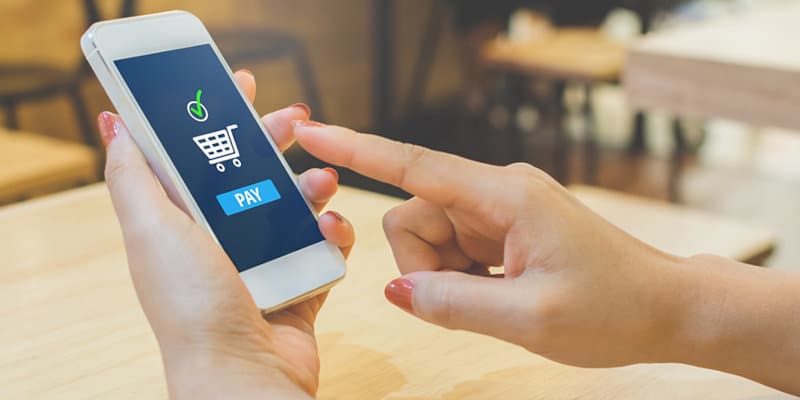 In this regard, for TRCs than NG3, your papers must be filled at the Immigration Department. On this note, the government price may vary based on the duration of time of your TRC, for example, one year – 80 USD and one to two years – 100 USD. Moreover, two to three years will be equal to 120 USD.
Wrapping up,
It's time to venture into Vietnam and witness your business expand as a result of the fast-rising economy of this beautiful country in Southeast Asia. You will not lose anything by giving it a try.
But if it is your first time venturing in Vietnam or possibly if you are not convinced where to start from, we can help you go about the compliance process as an expatriate in Vietnam. You will not face any trouble in terms of requirements from Vietnam's agencies as you focus on your business ventures.
We are clearly different from the major law firms. We maintain a human relationship with our clients, we involve all our knowledge to advise you at best without wanting to charge you the most expensive solution just because you do not know the regulations in force in Vietnam. Having a transverse vision on the business in Vietnam and offshore, we are able to recommend to our clients global solutions that combine in an optimal way: a personal tax situation for the foreign entrepreneur and investor, a legal structure in Vietnam to support his business and finally an offshore company to optimize taxes and sustainability over time.
We pride in offering our clients with one-stop solutions as well as services that go beyond the limits when it comes to creating optimal and cost-effective sultions for foreign investors and entrepreneurs. We also help foreign employees to adhere to all the domestic laws and rules in the correct and optimal ways. From our perspective, taxation is like insurance, it is better to do it early enough rather than to realize it too late in front of an immigration officer who will ask you some indiscreet questions and who will put you on the banned list from entering in Vietnam if he is not convinced by your hazardous explanations.
We understand your expectations, and we are here to provide you with effective solutions. Are you still hesitating to create a company in Vietnam or to make an investment? Fair enough ! Our team is here to give you the best advice and help you at each step of your project, so don't hesitate to contact us. Take the first step by downloading our guide dedicated to expatriation in Vietnam and then answer any email to get a personalized answers to your questions.