The number of expat people who decide to settle in another country is increasing every year, as are more and more expatriates moving to Asia, including Vietnam. It is true that between Europe and Vietnam, there is a history to share but above all a common future and the US, UK, Australians and even French people … definitely have a taste for new experiences. For instance, in 2018, 7789 French people were registered in the register of French expatriates in Vietnam, the majority of whom chose the cities of Hanoi and Ho Chi Minh City. For the most part, this was more an evidence than a choice, because these cities are economically active, and most expatriates settle for professional reasons and many are also there to start their own business.

Moreover, there are about a hundred foreign companies in Vietnam, thanks to its partnership policy in several areas, including economic and commercial. There is even a strategic partnership agreement between the two countries, which celebrates its fifth anniversary in 2018 and is still in force today. Expatriates in Vietnam work in several sectors: education, health, transport, aeronautics, agri-food, and many expatriates from all walks of life come to Vietnam to create an SME or SMI. It must be said that since 2015 when Vietnam opened its doors to foreign investors, they will rush and many say that Vietnam is an interesting place to do business or simply invest money.
However, some people come to Vietnam, and stay there, for reasons other than business, and decide to buy a property. Coming to a country to stay there will mean having to find a place to live, between renting or buying, many people make the choice to buy, especially if the move is final why wait.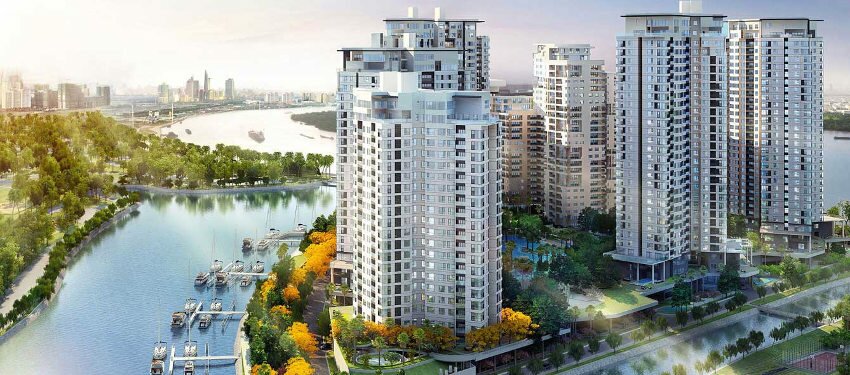 However, before you start buying a property in Vietnam, you will need to understand how this market works on the spot, to learn the codes, because as a foreigner it would not be as easy for you in theory as in practice. In this article you will discover what is good to know, as a foreigner, about the acquisition of real estate, the regulations in force relating to it, the various taxes charged on the ownership of such property, the financing options and the purchasing processes.
🤔 How to invest in real estate in Vietnam? I have received this question dozens of times by e-mail and after having participated in a few Vietnamese real estate events, met Asian investors, made a few transactions, I decided to write this guide and video in order to bring you my feedback.

🚨 Recent laws now allow foreigners to invest in Vietnam and take advantage of this booming market but it is easy to make mistakes if you bet on the wrong neighborhood, choose the wrong project or the wrong real estate agent who will advise you to position yourself on an unsaleable project where you will be the turkey of the joke 💥.
💡 For more information you can watch my video and article on about the reasons I focus on this country and why I invest in Vietnam. You will discover real facts about the economy, demographics and investment laws for foreigners.
VIDEOS: should you and how to invest in real estate in Vietnam
A video is worth a thousand words, so here are two videos that illustrate and go into detail about real estate investment in Vietnam. In the first video, we study the situation in August 2021 to explain the state of the market despite the chaotic time and the global pandemic situation that we are facing right now. In the second episode, we analyze how it works to buy an apartment in Vietnam as a foreigner.
Video #1: August 2021 update: what you need to know ?
It is common to read on the Internet that there is a huge bubble on all financial assets including real estate in Asia that is about to explode!
Having a safe correction in terms of price may totally happen as prices have increased a lot over the last years. But relating to the "printing" money and injections done by the governments and the large amount of debt that led to the development we experienced; should we really expect an imminent crash?
What is the reality and what can we expect because of this global crisis:
What are the impacts on real estate with these lockdown and chaotic times?
What are the real threats on property owners, developers and investors?
What was the biggest real estate scam in Vietnam and what are the pitfalls to avoid?
Etc …
Video #2: How investing in real estate as a foreigner ?
You'll learn or discover in the video :
What are the laws, regulations, taxation and taxes on real estate in Vietnam?
Where to invest in Vietnam: in which cities and neighbourhoods to rent out or bet on capital gains?
How do you get into a real estate project with a relatively small amount of initial capital?
How to avoid mistakes to make your first apartment purchase a success.
Do you need information about real estate in Vietnam ? Contact me and I will share with you the most suitable projects
Acquisition of real estate by a foreigner in Vietnam
One might wonder whether expatriates who decide to settle permanently in Vietnam have the same right to acquire property there as Vietnamese people themselves. This question is all the more relevant as it is known that in the past, very strict regulations governed this sector and that foreigners had practically no right to buy a property. This had changed in 2015 when a Residential Housing Act (LRH) was passed, which has now made it easier for foreigners to buy real estate. Foreigners can now make as many real estate acquisitions as they wish, and invest in as many real estate projects as they want, as long as the law does not prevent it and there are no restrictions on it. It should be recalled that previously, the law only granted a maximum of one property and the conditions for doing so were still very numerous.

Here are the points to be covered by the new law on land ownership by foreigners in Vietnam:
By holding a visa, even if it is a tourist visa, foreigners can buy real estate without limitation in number. Nevertheless, foreigners are not allowed to buy more than 30% of the condominium properties, nor to have more than 10% share in a land project.
Foreigners are allowed to buy houses, up to 250 houses in the same division, being married to a Vietnamese man or woman will facilitate certain procedures and give you certain additional rights, especially with regard to land acquisition. For the time being, it is still prohibited by Vietnamese legislation for a foreigner to buy and own land, although this is already feasible in other countries in South-East Asia.
In Vietnam, the land belongs to the community, in other words to the Vietnamese, and everything is managed by the state. The Vietnamese Land Law allows foreigners and international organizations to enter into a renewable land lease with a limited term (maximum 50 years). In practice, lease renewal is based on an evaluation and there is no guarantee, however, some leases may have been extended to 99 years. Regulations are still very strict regarding land ownership, which investors should be careful about.
In addition to the rental rights for foreigners in Vietnam, there is also the right to use land, commonly known locally as the Land Use Right (LUR). Through this land use right, foreigners may have the opportunity to be granted by the state an area of land that they can use for professional purposes. This piece of land will always remain the property of the Vietnamese state but there will be the possibility of rental or agreement which will be marked by a Certificate of Land Use Right, allowing the exploitation of the land by foreigners.
The question arises about real estate that is purchased directly from Vietnamese owners, including primary market developers. Within the legal framework, this is feasible if the foreign quota of 30% has not yet been reached for the property in question.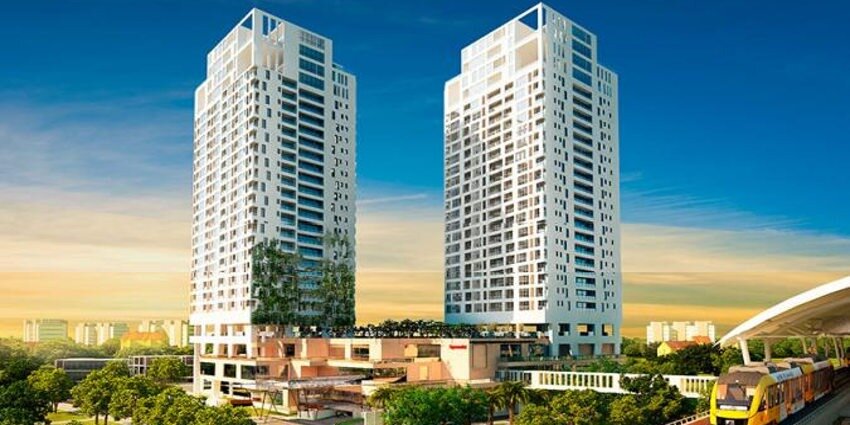 The purchase of such goods from a foreigner who has already purchased the good on the primary market is also possible, always in compliance with this foreign quota. Local citizens and foreign property owners can therefore transfer their property to you as long as this restriction on the secondary market is respected.
How to finance a property and get a loan as a foreigner ?
Until now, it was very difficult to get credit from a banking institution in Vietnam. Regulations for traditional banks are not flexible when dealing with expatriates or foreigners: visa issues, guarantees, etc…
Recently, foreign "Fintech" companies allow expatriates or investors to benefit from loans to invest in real estate in Vietnam.
In this interview with Philipp, he explains how everything works. You will discover :
Why this Singaporean company is helping expatriates and investors to invest in Vietnam?
How can you benefit from loans as a foreign investor?
Why is the Vietnamese real estate market so dynamic?
The requirements to invest and get a loan to buy properties in Vietnam?
Restricted areas prohibited to foreign investors
Vietnam's Ministry of Defence and National Security delineates certain areas such as protected areas and the acquisition of real estate or land in these areas is prohibited to foreigners. These places are not predefined, it is essential to ensure that the real estate or partial land you are considering buying is not classified as a reserved area for the protection of the country and its security. Otherwise, if you start the process and it turns out that the property is in an area protected by the Vietnamese Ministry of Defence, you will be very disappointed to learn that you could never complete your projects because a certificate of ownership cannot be issued for a property in a reserved area.
The property certificate: "Pink book"
Indeed, a certificate of ownership is issued for every purchase, it is a small pink book that contains the details of the property you have purchased. This little booklet certifies that you own the property, it also gives you the right to use the property as you wish. This book will also be used for rental purposes, if you wish to rent the property in question; it is also a very important document in property declarations and tax procedures. When inheriting property, this pink book will also be used for the various administrative procedures. This certificate is the most official proof that you own a property. The equivalent of this pink book is a red book when it comes to land ownership.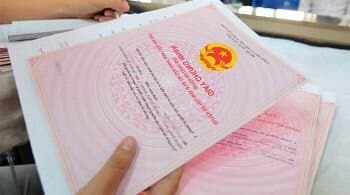 Any purchase of real estate or property must be proven by a certificate of ownership, a simple contract of sale and purchase may not be enough for the administrative authorities to prove that you are a real owner. Possession of these two documents is irrefutable proof that you have purchased the property and are now its legal owner. With these documents, you will have peace of mind for all the administrative formalities, and also if you want to sell later there will be no problems or disputes.
This small pink booklet gives you the right to use your house to reside or not (for example, to make the domiciliation of your company), you also have the right to demolish part or all of your house, to make renovations or any other operations to maintain your house and in possession of this document you would not have any difficulty in obtaining the authorizations for this. The same applies to the sale, for sales transactions, of mortgage or rental contracts.
The purchase of the property itself: how to proceed?
In Vietnam, be aware that if you buy an apartment, house or real estate, you will not be able to pay in dollars unless there are exceptions. First thing to do, therefore, convert your currency into the local currency, the Vietnamese Dong (VND). Afterwards, depending on the negotiations, you have the possibility to pay cash, or to make payments in instalments, in some cases and this is common in Asian countries, you can also pay in gold equivalent of the value due.
Depending on the scope of your real estate project, it may be useful to hire a lawyer, although transactions in the primary market are done without their service in general, but if your project involves a lot of money to invest and several properties to buy, it would probably be better to hire one to help you build your files, your project and make it a reality. If going through an agency or promoter, your agency or promoter will in any case use a lawyer during the purchasing process.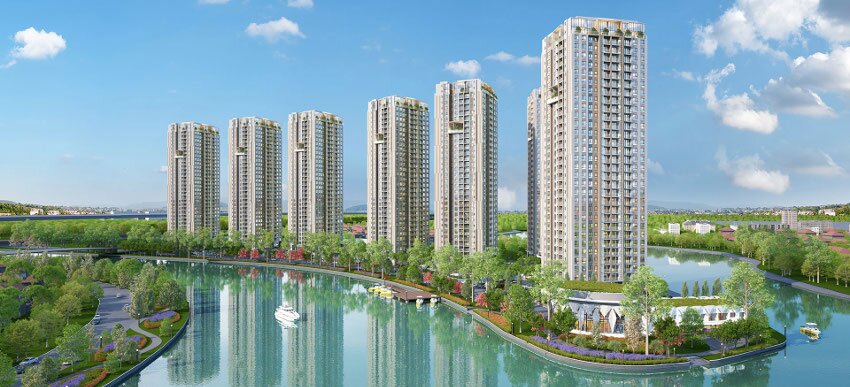 That's it; you're going to make the payment, here's how it works:
As soon as you have found the apartment you like, to book this property you pay a non-refundable deposit of 100 Million VND. You pay by credit card or bank transfer and sign the deposit contract.
You have 14 days from there to make your first payment, always by bank transfer in general. Upon payment of this first instalment, the deposit contract will be concluded, and you will agree on a method of payment and steps, in the meantime eligibility for foreign ownership is verified and the sales contract is drafted.
Then you pay the maintenance fees up to 2% of the purchase value of the property, plus management and operating costs. The next step is to request the pink book, then you can proceed to the payment of your apartment.

Again, there are many options, either you open a local account, transfer your money into your account to be able to make a transfer for your purchase, or you make an international transfer, from your account abroad directly to the owner from whom you are buying the property.
For practical reasons and to facilitate transactions, it is advisable to open an account at a local bank. If you are paying in cash, remember to declare all your cash when entering the Vietnamese border.
You want to learn and invest in real estate in Vietnam? Tell me more and I'll give you my perspective as an expat
The best locations in Ho Chi Minh City
District 1
Speaking now about the locations, again here the preferences can be different: if you prefer big cities, close to all amenities and where there are people, many expatriates and privileged people of Vietnam, basically the neighborhoods sides, you will probably like Ho Chi Minh city and its surroundings.
The best neighbourhoods to buy a property in Ho Chi Minh
Ho Chi Minh is divided into a number of districts, often called District 1, District 2, District 3, and so on. There are also a handful of districts with specific names, such as Binh Tanh. It is a lively city, there are many foreign companies and the pace of life is almost the same as that of large cities in highly developed countries.
This kind of neighborhood, are the neighborhoods of District 1, it is basically the financial center of the country. In this district are many of the country's most emblematic places, historic places (such as the old post office or Notre Dame de Saigon Cathedral, and the most famous monuments in Vietnam. In District 1, there is also the theatre, Ho Chi Minh City Hall, and especially the Bitexco tower with its lip-shaped helicopter platform.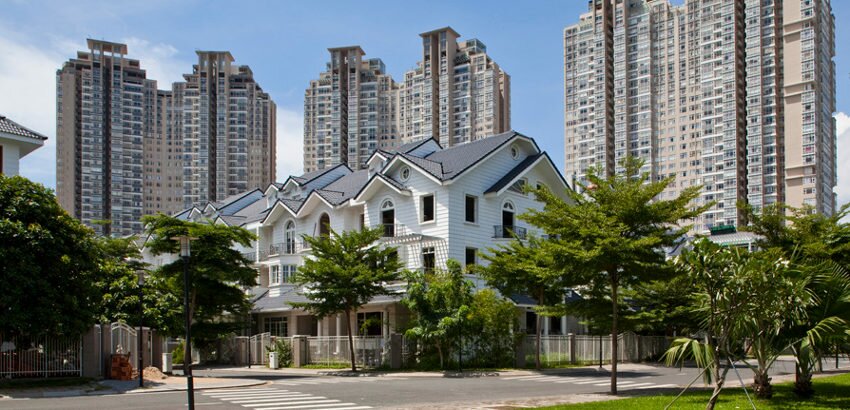 You will have guessed, it is the most expensive district in terms of price per square meter, reserved for all those who are really ready to put their hands to the pocket. Besides, the price is not about to drop because the place is very coveted, so if you buy to resell, you wouldn't be losing out in the long run.
District 2
By moving away a little bit from the heart of the city that is District 1, we find ourselves in District 2, which is still very popular but a little cheaper. Many expatriates have chosen this district, there are all the amenities, international schools are located there following the example of the British school. It is a somewhat isolated place, towards the east side of the Huangpu River, which is in full evolution, there are already embassies, hotels and high standard residences.
In order to provide you a concrete illustration of the type of projects foreigner can own in District 2, Ho Chi Minh City; here is a video "apartment tour" to show you all the amenities of a brand new condominium run by a Singaporean developer who has an excellent reputation in Vietnam.
You will discover :
The 50-meter long swimming pool, the super modern and spacious gym and the tropical garden.
Drone shots of the surrounding areas: other real estate projects, infrastructure and development of the neighbourhood.
The finishes and small details that show that the efforts have been put to build something that will last over time.
What about the numbers : 4% yearly ROI (from rental) + 10 to 15% annual return on investment (from the value and capital gain) for this type of project in Vietnam – quite an interesting perspective from other projects in the South East Asia region, isn't it?
The District has several construction projects, including residences, hospitals, restaurants, and the largest project is the metro line that will connect it to the city centre. An increase in property values can already be predicted once this line is operational. For the time being, until the metro line is operational (this is planned for 2020), you can travel from District 1 to District 2 by taxi. Although it has a history of poverty, this District has now become chic and friendly.
District 2 is well on its way to becoming one of the most developed cities in Asia in a short time. There will inevitably be a price surge in the District when the new metro begins to serve.
District 3
Not far from District 1 considered as the centre, District 3 appeals to many foreigners because it is lively. Bars, cafés, young people enjoy the atmosphere in this district. Families too, because there is a friendly atmosphere, and it must be said that District 3 has a certain charm because of the colonial infrastructures that still exist there. This is all the more pleasing to foreigners, both travellers and expatriates. One might think that District 3 is further from District 1 than District 2, but this is not the case.

District 3 is also one of the best places for a real immersion in the daily life of the Vietnamese people. With many inhabitants, from the less wealthy to the most privileged, each evolve at their own pace and you will be able to enjoy sharing their authentic daily life. Stroll through the historic districts, cross the streets between the pretty colonial infrastructures and end the day in conviviality in the cafés or lounges bar. Isn't that a simple description of a peaceful life. The standard of living is certainly lower in districts 1 and 2, but if you like simplicity you will enjoy it.
District 5
Not far from district 1 and 3 is district 5, which has a particular Chinese population. If you are a fan of Chinese cuisine, and Chinese products, this is a place for you. In addition, the price per square meter is very interesting, for a place that is not very far from the centre. You will be able to find interesting properties at affordable prices compared to districts 1 and 3 and yet nearby.
District 7
If you are looking for peace and quiet, a quiet place to enjoy sunrises and sunsets, then District 7 is the place to be. The cost of real estate has risen recently, as the city has become popular, especially among expatriate families, but you will still be able to find your own quiet spot. By buying in this area, people escape the congestion of the city centre, which is somewhat overcrowded and far too lively for some people.

District 7 allows you to lead another, quieter lifestyle: golf courses, several green spaces, to make the family happy, who prefer family activities. In addition, you will even be able to enjoy a meal in Western restaurants for even more quality moments with your family. This district is very open to foreigners, and it is reported that its coast will increase in the coming years, and that the properties have potential capital gains. So you are not making the wrong choice if you are investing in this district.
Q&A Buying Real Estate in Vietnam: Answers to the most asked questions in 2020
🇻🇳 Hanoi or Saigon – price per square meter : where to invest?
Hanoi has been less in the spotlight in recent years than Saigon. In 2020, there are apartments and properties available for purchase at the same price per square metre as there were in Saigon in 2016 and 2017. Hanoi is a city that has much more potential in terms of rising real estate prices in the coming years. In addition to excellent infrastructure, some neighbourhoods also have excellent infrastructure, with the soon-to-be-launched metro system close to towers dedicated to commercial offices that are home to new businesses.
💥 Where to invest in Ho Chi Minh City and for what price?
The recommended districts are generally close to the business district or universities to ensure that you have a place to live that will be rented. If your wish is not to invest to rent, you can move away, but the majority of foreigners investing in Vietnam choose to target new housing (or housing that is between 2 and 5 years old maximum) and are placed in the Binh Thanh, District 1, District 2 districts. Projects are also available in Districts 3 or 4. Others further away are located in neighbourhoods 7, 8 or 9 whose prices should also evolve in the coming years with the appearance of the metro line and the new airport in Long Thành.
💰 What ROI can be expected in Vietnam?
When someone invests in Vietnam in dynamic cities such as Ho Chi Minh City or Hanoi over the long term (leases of at least 6 months to one year on average), he or she can expect a net profitability of 4% per year. This includes the various monthly charges that a real estate agency would take you for the management of the property (entries / exits). When you choose to invest in an attractive neighbourhood, you can add to this a price increase of 8 to 13% per year on average (net on resale). This means that one can find (properties are scarce but this is not impossible either) opportunities at 12 to even 15% annual profitability (net of taxes).
🏡 What type of property to choose for a first investment in Vietnam?
If you want to buy a property, live in it or rent it for a few years and take advantage of the soaring prices, it is wise to prefer apartments with (in order of priority):
two bedrooms: you can rent to young couples, roommates and even foreigners coming to work in Vietnam.
one-bedroom studio: dedicated to rental for foreign students, trainees or young graduates for their first job.
three rooms and more: these properties are less sought after and will be targeted by families or large apartment buildings, it is therefore more difficult to rent and resell but the cost price per square metre will generally be more interesting.
🚀 How to prepare the purchase of your property in Vietnam?
Everything starts from the analysis of your needs. What is the type of property where you want to invest ? Is it to rent it or to surf the purchase / resale over a few months / years? It will be necessary to define your investment plan:
What monthly income or annuity do you wish to get from your investment?
How much do you expect to increase the price on resale?
According to the different criteria, the most judicious is to contact a French real estate agent who knows perfectly your needs, your investment horizon and your budget. You can be accompanied from the moment you get to know the real estate market, to the visit of your first property (remotely or directly in your city preferably in Vietnam), to the signature of the property and on the legal accompaniment with a notary and lawyer who is used to deal with foreigners of your nationality.
The price and budget to plan if you want to invest
Although clues have been given above on the possible costs of real estate in the different districts, let's look in detail at the question of price in Vietnam if you have a project to buy real estate. As you probably already expect, the price per square meter can be very variable depending on several parameters: the location of the property, the time of year you make your purchase, the potential future capital gains of the property, and also the fluctuation of the local currency.


Average Price per Meter Square in Saigon, Vietnam
Nevertheless, in general, the price per square meter in Vietnam is very competitive compared to other Asian countries and affordable compared to European countries (up to 50% cheaper). Real estate prices average USD 2,269 per square metre in the central areas, while those in the suburbs average USD 1,083 per square metre. If you are planning to buy luxury real estate, know that the luxury real estate market is probably the most interesting in Ho Chi Minh at the moment. Prices increased by 18% in 2018 and we have seen strong demand from wealthy residents and foreign buyers. It is interesting to note that Novaland, a local developer, represents about 25% of new luxury projects. Nevertheless, many foreign promoters, such as Mapletree and CapitaLand, compete with many new projects in preparation.
Real estate agencies
To buy luxury real estate, it is better to approach a reputable agent to ensure that negotiations and transactions run smoothly. You will be spoilt for choice of real estate agents, do not hesitate to go on the Internet to see the referents' websites.
Some of the largest real estate agents, management and renting companies in Saigon understand: Tranio, VP property, Savills, necklace, Savills among others.
Their websites are easy to navigate and you can search for a property in your favorite areas. It is essential that you find an experienced agent before entering the real estate market. This is particularly the case for new and unplanned projects, foreigners are normally only allowed to buy under a condition already explained above.
Rental yield
Ho Chi Minh City offers some of the highest rental yields in Asia, with rates of up to 6-8% in places like District 2. By way of comparison, Savills states that the average rates are 5.8% in Ho Chi Minh City and 7.8% in Hanoi. With the new metro, operational by 2020, you can expect large increases in capital and returns for apartments located near new metro stations. Look closely at places like districts 2 and 9. Metro Star, for example, is a project that will be integrated into the new metro line in District 9. It is sold for about USD 1,500 per square meter at the moment.

It is predicted that in Ho Chi Minh, properties located 10 minutes walk from subway stations will experience a price increase of 10 to 20% when the subway is completed.
For the time being, the price per square metre is around 3800 dollars on average, overall, it is necessary to provide in the 200,000 dollars for the purchase and all related costs (price of course varying according to the size and location of the property in question). This is not to mention the lawyer's fees for the acquisition of the various deeds of ownership and pink book. But if you invest in real estate for a tourist or rental project, the return on investment will be achieved in a short period of time in high-traffic areas. Being married to a Vietnamese man or woman will be an advantage for you, if so, you will be able to benefit from certain privileges and you will see certain expenses related to buying real estate reduced. Nevertheless, foreigners can quite easily project themselves into a purchase project in Vietnam even without being the spouse of a Vietnamese man or woman.
A quick word on taxes
Tax law in Vietnam has always been considered a very attractive policy for foreigners. In the sense that, recently, they have liberalized and internationalized their policies, trying to open up to foreign investors.
The value added tax is 10%, with some exceptions, for goods and services. There could be an additional tax, a kind of special tax that applies to goods considered luxurious. The calculation of VAT is based on the selling price of the property.
If you have been seduced by the beauty of Vietnam, or if the work takes you there and you are considering buying a house, you have all the information you need there. Similarly, if you are in the process of fine-tuning a real estate investment project in Vietnam, for tourism or rental purposes, these few paragraphs will help you to see more clearly and identify the mandatory points of reflection so that your project can see the light of day. In any case, the choice to settle in Vietnam will remain a very good choice, the country is on a very good path to grow in its economy and even as many investors turn to this South East Asian country, they smell the country's potential. The property you are about to buy is a heritage for your children but could also be a source of great profit when the real estate market in Vietnam explodes in the next few years.
To finance the purchase, you can make a loan to your bank, in this case your bank in your country of origin, real estate is the only investment that allows you to make an investment with the bank's money, that is, money that is not yours, money that you do not have but that you are allowed to spend.
That's great, isn't it? Expatriates have often raised the issue of transactions, so don't hesitate to discuss it with your banker/adviser before approaching any substantive movement procedure.
In any case, you would be part of a great investor movement, because in recent years, foreign investments in the Vietnamese real estate market have increased. The latter come from Singapore, Japan, the Republic of Korea, in cooperation with investors from Europe or American investors for an optimization of market research and project management.
These foreign clients in Vietnam represent more than 50% of the total number of real estate transactions. Don't be surprised if the market takes off and tomorrow's apartments experience a considerable price increase. Individual investors, who make a rental investment, increase their assets but at the same time build up additional income. Don't wait any longer if you have a real estate purchase project in Vietnam, it's time to make it a reality in the light of this information.
How can you avoid mistakes and get helped ? Click here to reach me out and we can discuss about your real estate investment