8 ways to gain by investing in real estate in Myanmar
Investing in Myanmar, located in the southeast Asia region which has a few years back opened its economy for outside investment open up a lot of Opportunities and returns for you too, especially if you are moving to Myanmar as an expat. Although the rules we're stringent before for a foreign national to invest in any kind of property in Myanmar it is quite possible in today's Myanmar which is slowly rising as a developing economy with its own ups and downs but no one can deny that it has a lot of potentials.
The construction sector in Myanmar has experienced some turbulence in recent years. While there is a lot going on in the country with the slow democratization of process and a nominally civilian government, the proposals to upgrade the country's infrastructure have created some ruckus in the economic and political strongholds. The country decided to change the regulatory framework for the industry which was quite stringent and prohibitive earlier, and to the budget deficits, the construction sector has been impacted since. The government has not been resting. It seems quite affirmed that it will move forward with new players in the sector with new regulations and a series of mega infrastructure projects.
Q&A : Buy properties and real estate in Myanmar for foreigners
🏠 Are there any restrictions for foreigners willing to buy property in Myanmar?
Yes, foreigners willing to purchase real estate in Myanmar are severely limited in their choice. As for now, expats are allowed to buy condominiums in big cities only. However, Yangon offers great condo options, from middle-class property to luxurious apartment complexes.
🌱 How can an expat buy a piece of land in Myanmar?
Buying a house or a piece of land in Myanmar is impossible for a foreigner. Nevertheless, if condos are not your thing, you can lease a piece of land for a maximum of 70 years, and build your house of dreams on it.
🥇 Will I be able to buy property in any place of the country?
No. As your choice is limited to condominiums only, Yangon would generally be your only option, as it is quite complicated to find condos available for expats in any other city or area of the country.
Real estate sectors in Myanmar : what are the trends ?
The real estate sector in Myanmar can be majorly divided into few subgroups like residential industrial, venue, etc. The surge in the economy which is although slow and steady after the economic crisis in the informal sector in 2013, has boosted some subgroups of real estate and cooled down another one. The residential and retail segments have been some buoyancy on one hand, while residential and office segments are witnessing some downfall.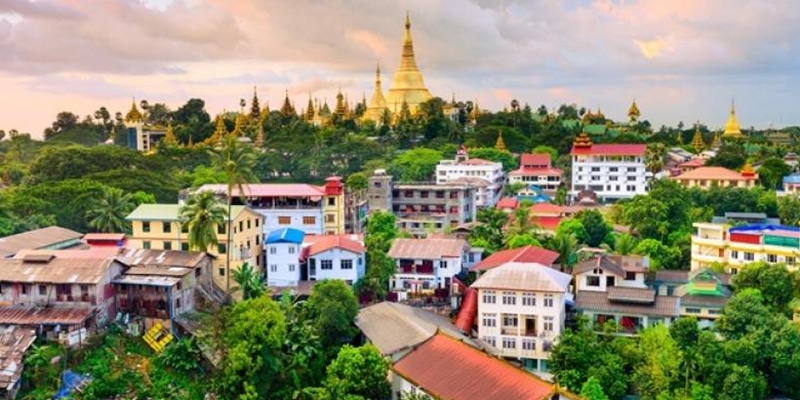 Although the process of implementing new regulations in the real estate sector is being done at its own pace. The long term growth potential being shown by these sectors opens up enormous amounts of opportunities for investors with also some challenges for the industry to cope up with to maintain their pace of growth.
Investors focusing on Myanmar real estate projects ?
Expats investing in the real estate sector in Myanmar is actually possible today. Not very long ago, the transfer of immovable property restriction law specifically prohibited any kind of sale or lease of any land, or property, or constructed building or any kind of office venue, in short, all immovable properties between a local citizen and a foreign national. This changed in 2016 in the month if January when the government of Myanmar passed a law called "Condominium law". It allows a foreigner like you are moving to Myanmar as an expat, to legally buy a condominium.
There are several rules and subsections in the law that adds terms and cod tons with this law. Not only for the foreigner who is going to buy a condo in Myanmar, the condo that is supposing ownership by a foreigner needs to fulfill some requirements. The build g should be of the primary condo. The land on which the building also needs to be having registration of ownership and it is mandatory that he or she must be a local. Also, foreign investment allowed in only 40%.
Condominium, apartments, house and lands : the law for foreigners
We are talking about buying a condo. To buy a piece of land for a foreigner is almost impossible. Instead, the foreign national can take a piece of and on a lease for 70 years. For this purpose, you have to first obtain a permit from the Myanmar investment commission.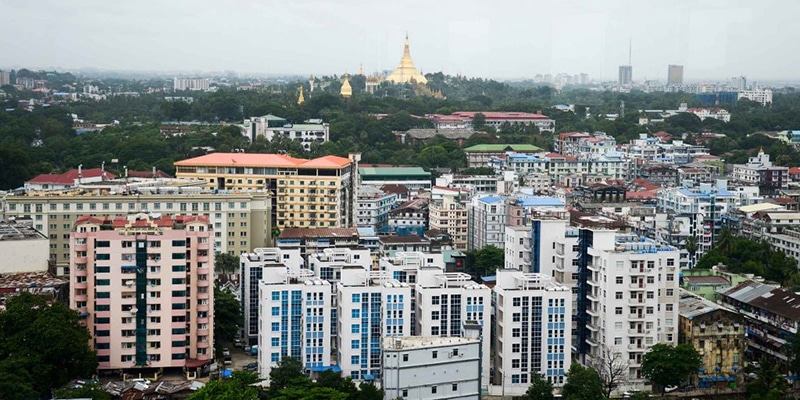 This can be a tough job with its complexities. But one good thing is that if you are not going to invest in a very big property, then you do not need to worry about getting finance.
Where should you invest in Myanmar ?
The nation's laws about owning a condo have been there for a few years now and a lot of properties are getting constructed. Although most of them are in or near Yangon. It is a little bit tougher to find a condo to own in other smaller cities like Mandalay. If you are an expat and looking to invest in real estate in Myanmar, here are few locations in and near Yangon to check out first:
Dagon town in Yangon
It is predicted that Yangon in few years is the only city in the country to witness in few years coming forth. Dagon township is one such township that is located in the northwest of Kyauktada, the political center of the city and the most popular area where tourist visit in the city of Yangon.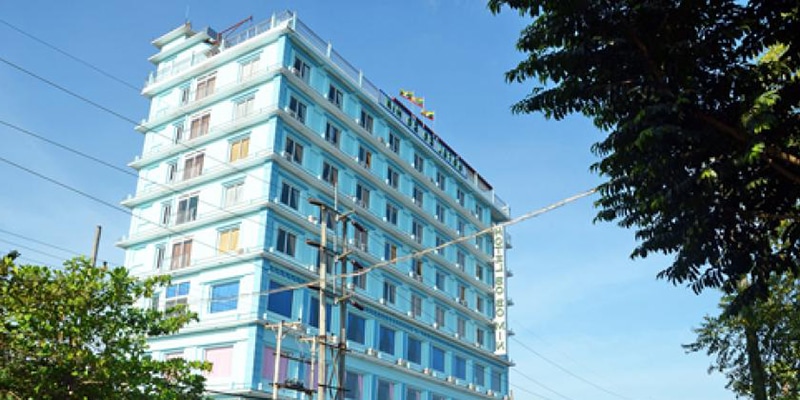 This proximity to the main city center means your property near or in this locality will enjoy all the basic amenities and infrastructures like markets, roads, and hospitals. Thus all desirable living conditions can be achieved here.
Find a property in Bahan area
Bahan township is another such area to find a property worth owning it. It is more north than the dagon's location and unlike the political center of the city, this town is known for its wealthy residents. It is a quiet area with very little hustle and bustle of the city.
Botataung : the center of the city
Botataung township can be said as just the epicenter of the city. Located in the 500-meter proximity of the famous Sule Pagoda, it is going to be filed with scrapers and is happening so, in the near future. It is also the commercial center of Yangon city just a few minutes away from the city hall.
Things to keep in mind before buying real estate in Myanmar
Whenever you are deciding to buy or invest in real estate in Myanmar you if you want to gain a real estate investment, hire a guy who is really familiar with the market and in the business himself for years if you want to invest just in few properties.
You have to trust in an undervalued property before anyone else realizes it's worth it from the future. This depends on your understanding of the market and your prediction you can sell that property in the future for top dollar.
Even just investing in one property can diversify your portfolio and can increase your influence in your investing career.
Keeping in mind the above laws, conditions, and locations there are several ways to get profit out of your investments in real estate in Myanmar.