Finding a house or apartment in Myanmar can be just as difficult as finding one locally. It can be very exciting to rent an apartment but it is very important to understand the way things work in Myanmar before getting into apartment hunting. It is also important to understand the way things work in Myanmar and the laws, rules and regulations there. There are many things that need to be kept in mind before renting an apartment there.
Myanmar has a large variety of houses that are detached, some also provide a regular service. You need to find an apartment that suits you best. Before making your decision it is also very important to realize that the maintenance costs are very high, there are regular power outages in the country and insects are also very common there. Monsoon season is longer in Myanmar and therefore there are a lot of mosquitos. Make sure you find a house that would not fall apart in the rainy weather. Considering the weather conditions is also important.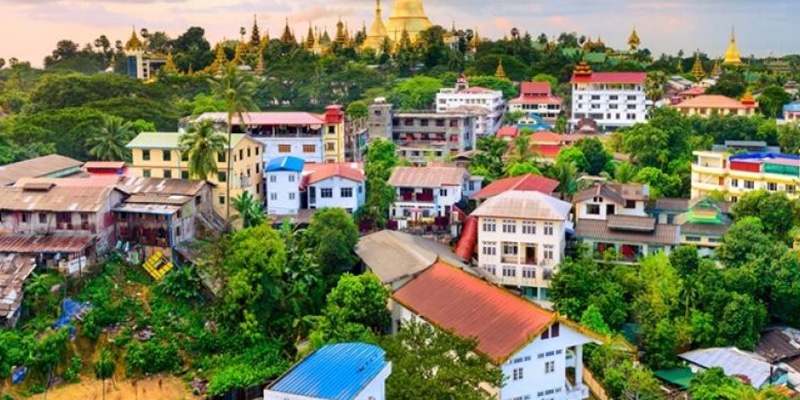 Some of the general things that need to be considered before you rent out an apartment in Myanmar are discussed below:
Prepare a budget before moving abroad
Before you begin with the process of apartment hunting it is very important to prepare a budget. Do your research. What is the starting price for apartments in Myanmar? Do I have enough savings to rent an apartment? Make sure you have enough money saved up for all the expenses you might have to make when apartment hunting.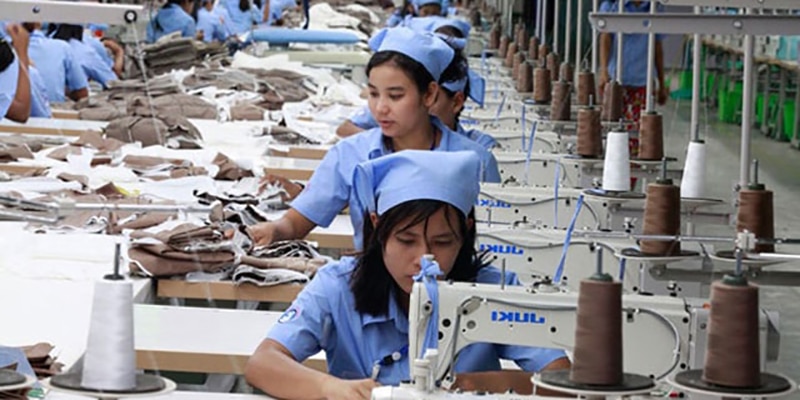 Mostly apartments have a starting rent of $800-$2500 depending on the kinds of facilities available. Apartments in Downtown might be less costly than the ones in posh residencies.
Q&A : Rent apartments or housing in Myanmar for foreigners
🏠 Am I allowed to rent any type of property in Myanmar?
Yes. You can choose among thousands of options, starting from a downtown condo, and ending with a luxurious house in posh residential areas.
👤 Will I need to hire an agent to find accommodation to rent in Myanmar?
It is not a must to hire a realtor to find a place to rent, but if you have specific criteria, or do not speak any of the local languages, it would be more safe and efficient to hire a professional. Many real estate agents in Myanmar speak English, and therefore will easily comprehend your needs and find a perfect place for you to live in Myanmar.
🥇 Are there serviced apartments in Myanmar?
Yes. Myanmar is actively developing its real estate market focused on high-end apartment complexes and luxurious property. Thus, finding a services apartment in Myanmar would not be an issue.
List the requirements of your future-apartment
Before you set out to hunt for an apartment, be sure to list down your requirements on a paper. What kind of an apartment are you looking for i.e. on which floor? Do you want a place where you can keep pets? Will the owner allow that? What kind of neighbors are you looking for? Is the neighborhood safe? Do you want an apartment where you do not have to worry about the maintenance? Be sure to communicate these requirements with your agent who will be helping you look for apartments.
Prepare your documents before renting it out
By preparing your documents it means to sort the required documents that you will need to complete the contract. It is very important to have your passport, visa along with other documents to provide evidence that you are allowed to live there.
Payments schedule : how it works in Myanmar ?
A lot of agents require an advanced rent for a few months or one year. Many of them only accept payments in cash. Be careful to thoroughly check for any problems and then make a payment as some of the agents might not be of any help once you have made the payment. Many agents are flexible in terms of payments as they are willing to accept payments in their own currency while others accept payments in dollars (USD). Many landlords do not include the utility bills payments in rent.
Service apartments & Furnished apartments for premium needs
Many of the apartments in Myanmar are furnished fully. Be sure to communicate with the landlord and ask for a permission in case you want to furnish the apartment yourself.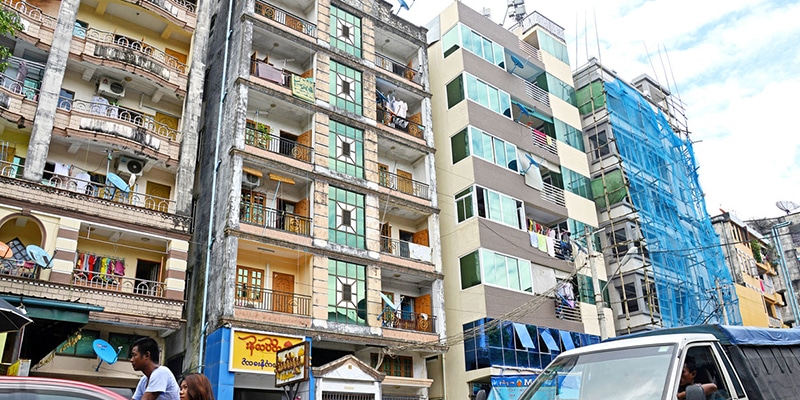 Many of the apartments do not provide any of the appliances like the air conditioner, refrigerator etc.
Things you must know before renting a property in Burma
Power outages
Power outages are very common in Myanmar. It takes place several times during the day and can take hours to come back. Many areas have low power voltage. Make sure you know the way things work in the neighborhood you choose an apartment in. Many locals suggest that using generators can be one way to live peacefully.
Read the contract
It is a common practice for a lot of people to sign documents without reading them. Be sure you read the contract before signing it. If you made any negotiations, be sure to get those edited on the contract first. Know the important dates such as when does the contract expire? In case you want a renewal of your contract be sure to know the way things work in that case.
Commissions
Many agents and brokers charge a one month commission. There can be different types of commissions depending on the agent. Make sure you know the way commission works for your agent.
Ready to rent an apartment in Myanmar ?
The process of renting apartments for foreigners in Myanmar has been improving over the years. With more developments taking place in the country, the process of renting apartments, and condominiums is expected to improve as well. By doing the required research before hunting for an apartment many issues are overcome. It is important to understand the way things work there. Once you have found the house you think that suits you best, be sure to inspect it properly.