Job hunting can be frustrating and difficult. Many countries provide special job opportunities for foreign individuals. In developing countries like Myanmar, the job opportunities before the pandemic were flooding. The situation after the pandemic is a lot different than it was before. With unemployment surging all across the globe, Myanmar is not behind in this. Many have become unemployed as the country is in a lockdown to battle against the virus.
Myanmar's economy has been developing and a lot of foreign investment is taking place in the country. The tourism, agricultural and industrial sectors are amongst the major sectors responsible for the success of Myanmar's economy according to the stats available for 2019. One thing that must be kept in mind is to apply for a business visa if you are looking for job opportunities in Myanmar. It is very difficult to get a visa on arrival. It is important to get a work permit before starting to work in Myanmar.
Q&A : Find a job and work in Myanmar – Answers of the most asked questions
🛂 Do I need a work permit to work in Myanmar?
Yes. We do recommend obtaining a business visa in advance, and get a work permit before starting to work in the country.
🎓 Will I need to have higher education to find a good job in Myanmar?
No, it is not required at many jobs. The most important are your skills and previous work experience that will affect your salary, too.
💻 Where do I search for vacancies in Myanmar?
There are dedicated websites where companies post their vacancies, which would be one of the most efficient ways of searching for a job in Myanmar. Other options are newspapers and social media that will come in handy if you are searching for a specific position.
Some of the tips for finding a job easily in Myanmar are as follows:
1. Education and skills:
With the basic education, there is a great possibility to get employed at schools, embassies, NGOs, etc. The basic education is required and considered important.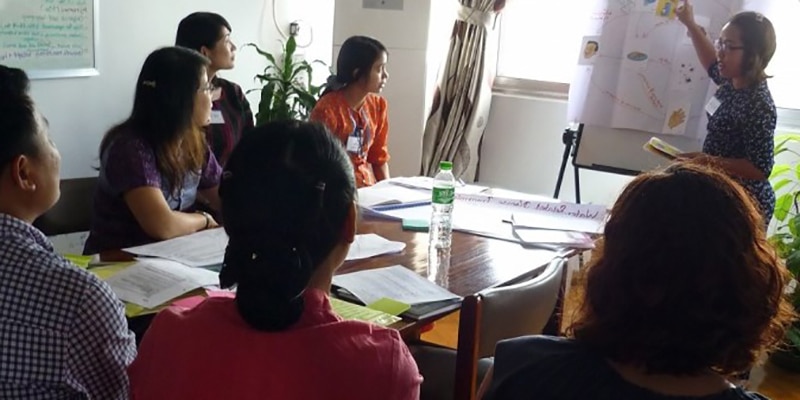 The more the skills you have the greater your chance to get employed. People who are bilingual or know a foreign language appear to have a greater chance of getting hired. For example, to get hired in a school you should be able to speak Japanese.
2. Experience:
The greater the experience the better the earnings! Experience from abroad is considered very important. For a counselor at school, a monthly earning of $400-$2200 per month is given. This amount of money should be enough for a person living in Myanmar as the living is fairly inexpensive. It can also be enough to save money. Some employers also provide facilities such as housing, etc.
3. A well-written resume:
There are several ways of becoming highlighted in the job market. Starting with your resume, you need to have a well-written resume that should include all your education, experience, skills, and interests with proper dates. Keep it precise and short as the recruiters have limited time and they don't want to read stories.
4. Websites and newspapers:
A lot of job opportunities can be found on websites, you can look for the keywords and find the right kinds of jobs that suit you. Many international recruitment companies can also be found which will help you find a job based on your skills and experience.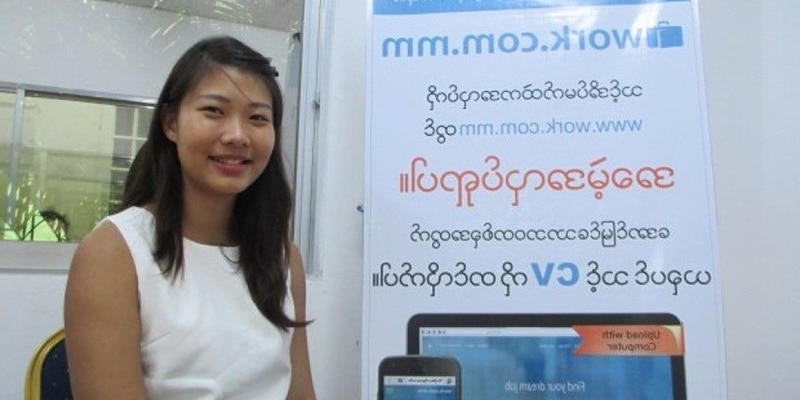 Some of these companies can also share your information with local recruiters.
Another way of finding jobs is through international newspapers and magazines, these can also be found online. A lot of recruiters advertise their jobs in the local newspapers.
5. Social media:
Social media sites can be very handy when it comes to finding job opportunities. It can play a very important role in helping you find a suitable job. LinkedIn is one of the most useful applications for recruiters all across the globe. Many companies post job requirements that can help you find if a job suits you or not. Companies will want to look at your profile to see if your profile matches with the kinds of jobs they have. Use a professional photograph and make sure that your resume matches the skills you mention on your LinkedIn profile. It also provides you an opportunity to share the expected salary which will help you find the job opportunities that will fall under your salary package.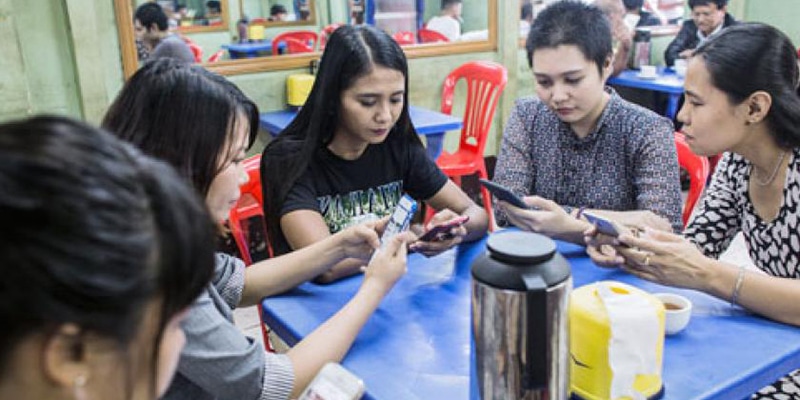 Another way of finding jobs in Myanmar is through a very commonly used application-Facebook. Most often companies share their job opportunities through posts on Facebook to reach a larger audience. Some groups can also serve in helping you find the best job opportunities that match your skills and experience. Many recruiters check your social media pages to know more about you so make sure you have a decent profile. Many companies pay for job advertisements on social media so be sure to look out for those.
6. Network building:
To get a job in Myanmar it is very important to expand your circle of network. Be sure to blend in and become a part of the community to be able to find greater opportunities for working. There are a lot of events that take place almost every day which can help you build a stronger connection with the locals. These events can also be found through Facebook. Other ways of building networks is through signing up at different clubs such as fitness and yoga clubs.
7. Consultation:
There are many consultation services provided to help you find a job that matches the skills and experience you have. You can provide them with the relevant information about yourself, and the kind of job you are looking for and they will be able to help you find a job. Be sure to check for the credibility of these consulting agents.
Conclusion:
Finding jobs in the market today requires a lot of patience. Many countries like Myanmar are becoming a part of the globalized market. They like to outsource people to work for them. A lot of things will change in the post-lockdown period. Many companies in Myanmar might start looking for well experienced and educated lot to work from their homes.