Cost of living in Malaysia : How much budget it costs to live in Malaysia ?
Malaysia is a suitable country for living. Anyone can relocate here for low cost living and high quality of life. Malaysia offer foreigners of all countries to study and retire in Malaysia with a fixed income. Expertise is able to get job easily in Malaysia.
They are a developing nation where every job vacancy demand quality members. Malaysia living cost is relatively lower than neighbouring countries such as Singapore, Japan and also London, USA. We are giving a details cost of living in Malaysia according to recent cost.
Q&A – Cost of living and buget to expatriate in Malaysia ?
💰 Is it affordable to live in Malaysia overall?
We are almost sure that Malaysia is a country that has lower cost of living than the one you reside in right now. Also, Malaysia is much more affordable than its neighbors – Singapore, Japan and other. Choosing a country where the cost of living is low allows you to gain in quality of life: to allow you to go to restaurants more often, to travel more regularly or simply to put money aside every month to prepare for something bigger (make an investment for example).
🎉 Will I be able to afford a decent lifestyle as a student?
It depends on your initial budget, but most foreign students can afford an exciting lifestyle full of going out, traveling and unique experiences. Since the cost of living is very low in Malaysia, you will be able to access experiences that you could not afford in a developed country. Everything is much cheaper if you decide to live and study in Malaysia, so it is an interesting destination to consider for young people looking for an overseas experience.
🥇 Is it possible to find luxurious real estate and rent it in Malaysia?
Absolutely. Malaysia offers all kinds of luxurious property – from tremendous villas with ocean view, to exclusive condominiums in the city center. Local English-speaking real estate agents will be happy to help you find your perfect accommodation in Malaysia. As Malaysia is a country that is well advanced in its development stage, it is a country where you will find extremes: from very local areas where you can eat for less than 1€ to bars, restaurants or luxury hotels that offer a very high standard and quality. However, access to these small pleasures will remain affordable if you compare to what you would have to pay abroad in countries such as Singapore or even Europe.
Accommodation and renting
One of the great advantage of Malaysia is low cost accommodation. Renting cost is varied from place to place.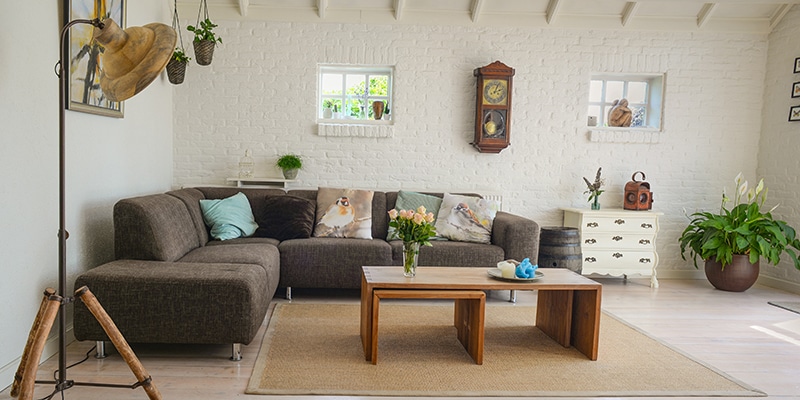 Different places accommodation and renting cost given below :
Students accommodation average monthly rent on campus : RM300-RM600
1 bedroom in city average monthly rent : RM1500-RM2300
1 bedroom outside city average monthly rent : RM800-RM1200
2 bedroom in city average monthly rent : RM4000- above
2 bedroom outside city average monthly rent : RM1800-RM2200
Furnished home in central area average monthly rent : RM1800-RM2500
Furnished home in expensed area average monthly rent : RM3500-above
Other affordable accommodation average monthly rent : RM300-RM1000
Depending on the locality accommodation cost vary and it is affordable for anybody to rent. For this lower cost people choose to relocate in Malaysia for enjoying their life.
Food expenses
Food expenses in not too much and it is affordable. Food cost vary from area to area of the Malaysia. But most of the food prices are fixed.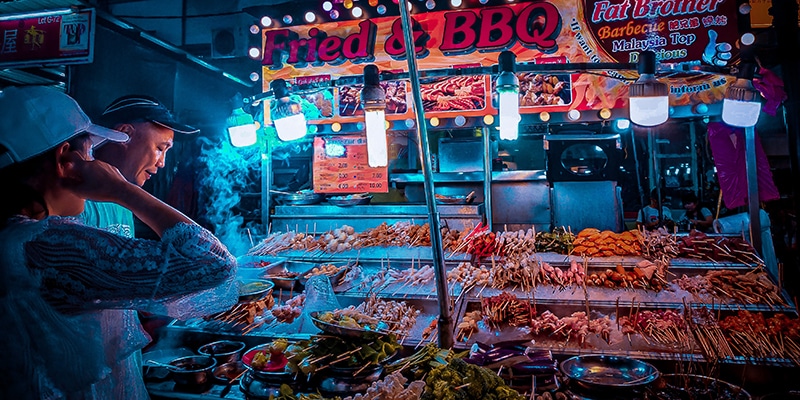 Some basic food prices (according to present market price) given below to get an average idea :
Basic lunchtime menu (including a drink) in the business district : RM18.8
Combo meal in fast food restaurant (big mac meal or similar) : RM15.3
500 gr of boneless chicken breast : RM8.7
1 liter (1 qt.) of whole fat milk : RM6.2
12 eggs, large : RM8
1 kg (2.2 lb.) of tomatoes : RM4.70
500 gr of local cheese : RM25
1 kg (2.2 lb) of apples : RM10
1 kg (2.2 lb.) of potatoes : RM4.50
0.5 l (16 oz) domestic beer in the supermarket : RM11
1 bottle of red table wine, good quality : RM75
2 liters of coca-cola : RM4.1
Bread for 2 people for 1 day : RM3.42
Apples (1 kg) : RM10.12
Banana (1 kg) : RM5.43
Oranges (1 kg) : RM9.32
Tomato (1 kg) : RM4.6
Potato (1 kg) : RM3.5
Onion (1 kg) : RM3.9
Lettuce (1 head) : RM3.6
Water (1.5 liter bottle) : RM2.29
Domestic Beer (0.5 liter bottle) : RM9.40
Imported Beer (0.33 liter bottle) : RM13.23
Cigarettes 20 Pack (Marlboro) : RM17.50
Some other foods also have in the markets but here we presented daily needed foods price.
Utility expenses
Utilities cost is very much low. Utilities prices are fixed to everywhere you go of Malaysia. Some commodities price fluctuate but most of the commodities have a fixed price for a longer time. Here we're giving prices of different utilities which are fixed in the Malaysia market and different region:
Heating, electricity, gas and cooling and water for single person–RM210
Internet 60 mbps unlimited (1 month) : RM130.5
40" flat screen TV : RM1,319
Microwave 800/900 watt (Bosch, Panasonic,sharp, or others) : RM536
1 min. of Prepaid Mobile Tariff Local (No Discounts or Plans) : RM0.26
Transport cost
Transport facilities are very well in the Malaysia than any others country.
Also transport cost is minimum and reasonable. Here we're giving fare of vehicles —
Monthly ticket public transport : RM96
1 liter (1/4 gallon) of gas : RM2.20
Taxi Start (Normal Tariff) : RM4.00
Taxi 1 km (Normal Tariff) : RM2.00
Taxi 1hour Waiting (Normal Tariff) : RM25.00
Volkswagen Golf 1.4 90 KW Trend line (Or Equivalent New Car) : 155,701.00 RM
Toyota Corolla Sedan 1.6l 97kW Comfort (Or Equivalent New Car) : 121,436.15RM
Medical and personal care:
Public health sector of Malaysia is too much developed. Medical treatment quality is much better than the neighbouring countries. All kind of simple and complex treatment can be given by their medical services. The cost of medical services and personal care is not much. So that everybody can bear the cost of treatment. Here we are giving some prices of things that are used in treatment below:
Cold medicine for 6 days (coldrex, Tylenol, or others brands) : RM13.8
1 box of antibiotics (12 doses) : RM24
Short visit to private doctor (15 minutes) : RM68
1 box of 32 tampons : RM21
Deodorant, roll-on (50ml) : RM13.5
Hair shampoo 2-in-1 (400 ml) : RM16
4 rolls of toilet paper : RM6
Tube of toothpaste : RM10
Standard men's haircut in expat area of the city : RM32.5
Educational cost
Educational quality is best in the Malaysia. World ranked universities are located here. These universities offer many students from other countries. They also provide scholarhip also. Studies cosg of different level is given below:
Preschool : RM800-RM900
Private school : RM25000-RM30000
University tuition fee RM10,700(University of Malaya) : RM15,000-RM20,000 (University of Kuala Lumpur)
Clothing expenses
Cloth prices vary from shop to shop, market to market and region to region. Some most needed cloth prices given below:
Jeans shirt : RM70-RM110
Jeans pant : RM110-RM230
Summer dress : RM100-RM150
1 pair of sport shoes (Nike, adidas, or equivalent brands) : RM300-RM350
1 pair of men's leather business shoes : RM280-RM330
Average cost and budget to live in Malaysia
Here giving summery of monthly living cost in Malaysia. A student living in a university whose monthly expenses are :
Rent on-campus : RM500
Food : RM350
Utilities : RM250
Transportation : RM130
Groceries : RM100
Personal expenses : RM250
The total monthly expenses of a student would be an average RM1200-RM1600
For an expert worker, single living or others expenses would be
Rent for a one-bedroom apartment in a city : RM1500
Food : RM300
Utilities : RM250
Groceries : RM250
Transportation : RM300
Personal expenses : RM250
Total monthly expenses in Malaysia would be an average RM3000-RM3500
It seems that Malaysia would be a chosen place for living. To get a clear idea of living cost, we tried to give a picture of recent livelihood expenses. You can get a great life with less money.