10 Reasons Why The Phillipines is a great country to retire in
Situated in the Western Pacific Ocean, the Republic of Philippines has made a name for itself owing to its beautiful beaches and natural escapades. Its flourishing vegetation, beautiful orchards and coconut trees make it a sight to behold. While it is a backpacker's delight, few people know that it is a paradise for those who want to enjoy their retirement. Who wouldn't love to trade that daily uptight routine with for the beautiful Filipino beaches? This sweet tropical place will etch a permanent place in your heart.
Q&A : Retirement in the Philippines to get retired as a foreigner
🌞 Does the Philippines offer a good climate for retirees?
Absolutely. What can be better for a retiree than a mild perennial climate, and endless sun all year round? Although there will be a few rainy days, you will enjoy this weather, too, sitting in your cozy condo or luxurious villa, and observing the landscape.
🎉 Won't I get bored in the Philippines as a retiree?
If you decide to spend your retirement in the Philippines, there won't be a single boring day. Stunning nature, white sand beaches, sports, festivals and delicious foods – how one can get bored with all this offered within a hand's reach?
🙏 Will my religion anyhow affect my relationships with the locals?
Not at all. Filipinos are very international, and warmly welcome people of all nations, cultures and religions.
If you are looking for a country where retirement will be nothing but a long and tranquil holiday, you must consider moving to the Philippines. While there are a number of reasons why this is the best idea, here are our top 10 reasons:
Beautiful Topography
If you think that the Philippines only has beaches to offer, you are far from the truth. There are many provinces here with beautiful mountains and rice terraces.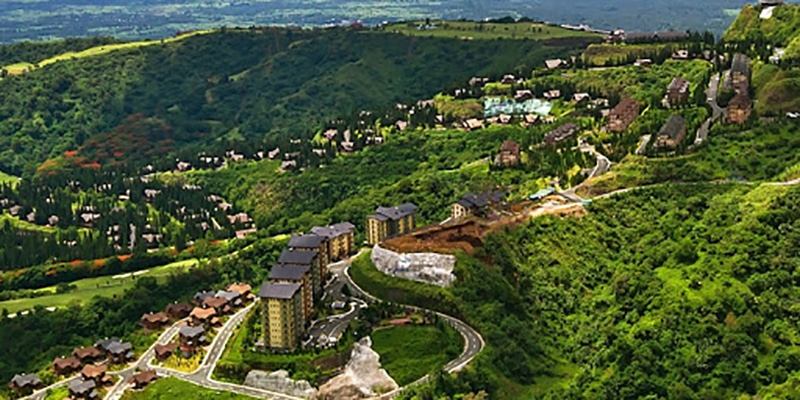 One look at these lush green peaks and you will be bewitched. Most of the mountains here are covered with tropical rainforests. The Philippines is one of the most beautiful tourist destinations with its two islands, Palawan and Boracay, being honoured with the title of 'The Best Islands in the World'. Spending retirement years while enjoying the bounty of nature is on everyone's list.
Soothing Perennial Weather
The Philippines is an archipelago, situated to the east of the South China Sea. Its geographical location gives it the advantage of boosting pleasant weather all year long. It is located above the equator which means that the sun shines all year long. Its mountainous provinces are covered with forests and receive heavy rainfall. However, the temperature rarely drops below 20 degree Celsius. It has only two seasons – dry and wet. If you are not a fan of cold and snowy weather, the Philippines has just the right blend of soothing weather.
Endless Beautiful Beaches
The Philippines is a cluster of more than 7000 islands, scattered around various oceans and seas, including the North Pacific Ocean, South and East China Sea. You will find some of the beautiful beaches here.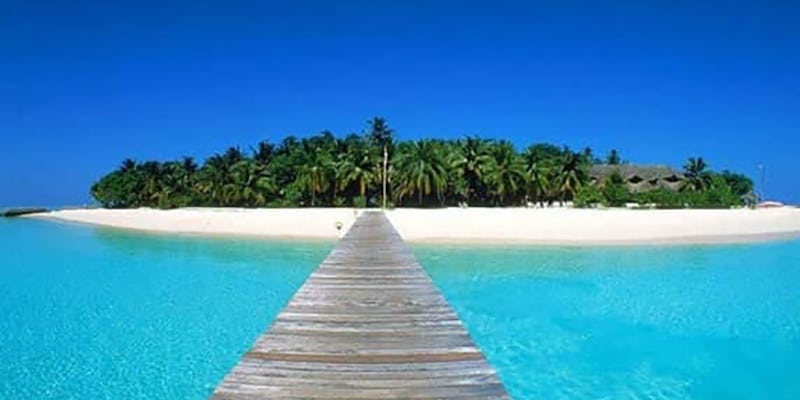 The pristine water, white sand and impressive marine life will never let you have a dull moment in your retirement years. Sit back and enjoy the sunset with your partner.
A Culinary Delight
Asian countries are famous for their vibrant cuisine the Philippines is no different. Filipino cuisine is colourful and has Chinese and Spanish influence, not a fusion that you would have imagined. Whether you are dining at a world-class restaurant or enjoying the street food, your tastebuds will be tantalized for sure. The production of fresh fruits is high here. Thus, if you simply want to grab some fruit, you wouldn't have to go far.
Warm and Hospitable Community
The Philippines is hailed as one of the most people-friendly places in the world. People here are genuinely warm and hospitable. They are not apprehensive about sharing their land or culture with other people. In fact, they appreciate diversity more than anyone else. Their cheerful disposition will definitely rub on you as well.
Lower Cost of Living
Compared to some of the European countries and American states, living in the Philippines is cheaper. It is relatively economical than some of the Asian countries like India, China and Singapore.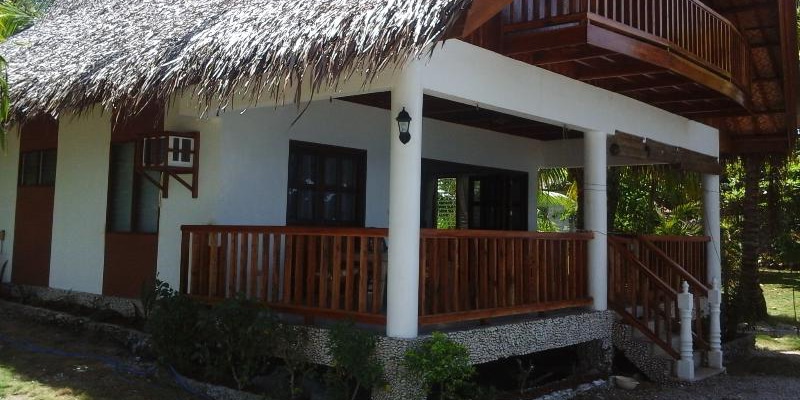 Since it has fertile land and most of the eatables are grown here, you get various food options at cheaper rates. Even housing is not very expensive in the Philippines.
Religious Freedom
Taking the decision of moving to a different country involves a lot of factors, one of the biggest one being acceptance. Every country has one or the other dominant religion which is followed by the majority. In the Philippines, it is Christianity. Most Filipinos are predominantly Catholics but they do not force their beliefs on anyone. Hindus, Muslims, Protestants and Buddhists have been peacefully living together in the Philippine islands for years. No matter what your faith is, you will be welcomed with open arms in the Philippines.
The Best of Both Worlds
The Philippines has high-tech cities like Manilla that are brimming with shopping malls, big apartments and international chain restaurants but that is not all. It also has provinces like Palawan where you can live a carefree life in a small cottage and enjoy a life away from the bustling cities. This place allows you to choose your lifestyle. Whatever your final answer is, you are bound to enjoy your retirement.
No Language Barrier
English is the second language of the Philippines and is taught in school as the main subject. Except for a few remote areas and villages, the majority of Filipinos are fluent in English or atleast understand it. Therefore, English speaking retirees will not find it problematic to adjust here. You can get around in the Philippines even without knowing their native language.
Remarkable Health Facilities
Irrespective of how beautiful a country is, no one would like to move to a place where health care is an issue. Thankfully, such is not the case with the Philippines. Despite being a small country, Filipino medical professionals are one of the most sought-after in the world. You will get world-class medical treatment here. Unlike America, you wouldn't need hefty health insurance to avail good services. You can hope for excellent private health care at a lower cost. There are also many wellness and spa centres for alternative treatments such as therapies, massages and acupuncture.
The Phillipines : best country to retire to ?
The Philippines hosts numerous local fiestas every year which attract everyone. Its sandy beaches and tropical rainforests will make you feel at peace. There are uncountable reasons why the Philippines is the best place to retire.
Its gentle population, growing economy, and liberal mindset make it one of the best places in the world. Enjoy your retirement while exploring these alluring islands.