What are the best banks for expats in the Philippines…
Ever since the advent of the modern form of currency, banks have gained immense importance and rightly so. The harder and smarter one works, the more the chances of earning a decent sum of money. When someone puts in an exceptional amount of effort to make ends meet and to save some money for a rainy day, they also expect that money to held somewhere safe.
This is where the role of a bank comes into play. Apart from all the benefits that a bank can provide and proudly vouches for, the most important element of it all is safety. There are numerous banks that have opened in the Philippines, each trying its best to be as unique and as different from the rest of them as possible.
Every bank in its own way tries to provide customer friendly services, but the selection of banks varies according to the needs and demands of the customer. In this article, we will look to list down the different types of bank accounts one can choose from, what the qualities of a good bank are and, then try to identify the best available options in the Philippines.
Q&A : Banks and accounts for foreigners and expatriates in the Philippines
🌍 Are there any international banks in the Philippines?
Yes. One of them is Citibank which is highly popular in the expat community.
🤑 Will it be possible to use foreign currency in the Philippines?
Yes. Most local banks allow transactions in foreign currencies. In this case, make sure that you open a bank account that will allow you to work with multiple currencies, including the local Peso.
🤔 Is it difficult for a foreigner to open a bank account in the Philippines?
Not at all. The procedure of opening a bank account is almost the same as for the local Filipinos. In most cases you will only need your passport, visa and/or work permit to open any type of account in a local bank.
Types of bank accounts
There are various different varieties of bank accounts. One needs to first establish what type they are looking for. A savings account is the one where one puts their money to care for a future emergency if any or to save up for an important occasion like marriage. The initial deposit requirement is low so anyone with an unstable source of income for e.g. a student can use this account. A checking account is one that is used mainly for the purpose of payments.
It is a type of a deposit account and requires a high initial deposit and maintaining balance then for say a savings account. The main advantage is that it allows the account holder to issue checks on behalf of his name. An account that pays higher interest than a normal savings account is a time deposit account. The bank keeps the money for a fixed duration of time as agreed upon by both the parties, invests it, and earns the customer interest of up to 3.50%.
If anyone withdraws the sum of money ahead of time, a huge fine is imposed and the purpose falls flat. Foreign currency account is appropriate for those who do regular transactions using foreign currencies including overseas Filipino workers (OFWs), regular travelers. and online business holders. Money can also be withdrawn in the local currency of the Philippines (which is Peso). This provides a better exchange rate. The account which is preferred by business partners, associations, and even working couples is a joint account. A joint account can essentially be a saving, time deposit, or checking account. Signatures and approval of both the customer parties involved are required to withdraw money from the bank as there are multiple stakeholders in this regard.
BDO (Banco de Oro)
It is the biggest bank in the Philippines currently and is a visible part of the landscape of Manila. In terms of accessibility, it easily leaves all other banks in its wake. It is arguably the best bank for OFWs. The best thing about this bank is that it keeps one account running even with zero maintaining balance.
CitiBank
The bank that holds great sway amongst the expatriate's community is the Citibank. If one is living in the country temporarily or on a permanent basis it is sensible to trust an international institution like Citibank. It offers withdrawal not only from any ATM in the Philippines but also from ATMs around the world.
BPI (Bank of Philippine island)
If a foreigner is willing to open an account in BPI, all they need to do is to present the passport and provide one's proof of residency. It is also the most student savvy bank account. It is one of the few banks that provide student-friendly savings account.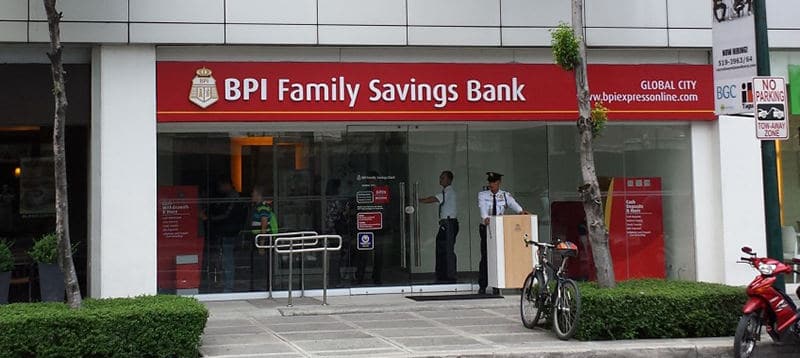 Combine that with the vast reach and easy accessibility, this bank becomes the best option for expatriate students. BPI is also the best bank in terms of savings. It has the least bank fees and the best interest rates and customer service.
Security Bank
As the name implies it is the safest bank in terms of high-yield savings. Foreigners who deposit and keep millions in their accounts will earn a significant amount more because of the high-interest rate that the bank provides.
PNB (Philippine National Bank)
It is the most convenient bank if one relies on checks more instead of care. This is safer even one has to deal with large sums of money. PNB is the best for checking account as it doesn't require one to have a pre-existing savings account and has a low initial deposit and maintaining balance.
ONB (One Network Bank)
When deciding for a rural bank, the factors that must be looked at are longevity and sustainability. ONB is the best rural bank in the Philippines by all measures.
UnionBank
If someone deals with people from all parts of the world, pay for products electronically, and uses a PayPal account to carry out the operations, then the UnionBank is the bank to bank upon.
Metrobank
Metrobank is convenient for foreigners as it only requires a couple of IDs from the country of origin to getting started. A letter of introduction from the institute of work is also mandatory in most cases.
RCBC (Rizal Commercial Banking Corporation)
It is a reliable bank in terms of service and security but it is not as popular as the other banks mentioned before.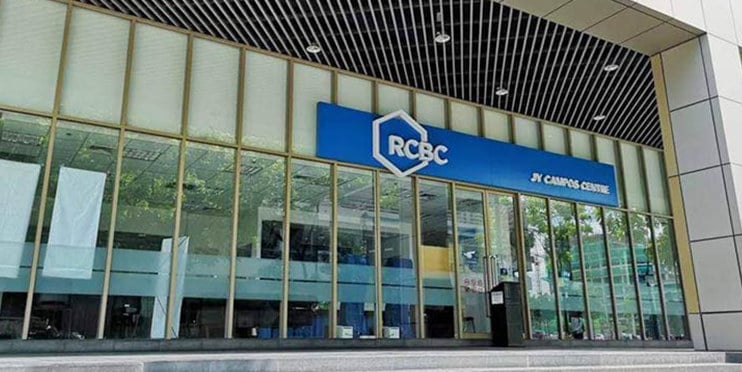 Criteria for the best banks
No bank is quite perfect. Each has its own shortcomings and drawbacks. However, the factors that make a bank reasonable enough are multifold.
Minimal bank fees is very significant among them. Pay notice that the bank doesn't deduct any sort of hidden fees. Some banks charge money for every transaction, some even for ATM use so be wary of that. Make sure that there are no limitations on the method and quantity of transactions. Choose a bank that is popular in the country and has multiple branches so that one doesn't have to travel a considerable distance just to get trivial work done.
Even if the branches are sparse make sure the ATMs are plenty in number. Mobile and online banking is the future. Any bank that fails to provide these facilities is going to be redundant. Transactions, bill payments, and money withdrawal are a click away if secure online banking is available. In case the bank shuts down, make sure the deposit money is insured. The interest rate provided by the bank must be competitive and be able to withstand inflation.
Make sure the bank does not demand a very high maintenance balance as it will eat into the reserves. Reliable and satisfactory customer care services is another clinching factor as one does not want to get perturbed regarding the investment stored in the bank.