8 Things to Know About Health in the Philippines
Health is wealth. It is an age-old saying but its truth will never wear off. One can plan and prepare for life and earn enough wealth to acquire all the possible comforts but all of these efforts go down the drain if one's not healthy enough to enjoy them. Therefore, considering now someone who would be living in The Philippines, it comes obviously with new challenges. Even if the risks are low, expats living in the Philippines may face emergencies, accidents, and health issues such as tropical diseases, road accidents, and illnesses that require medical attention.
The healthcare system in the Philippines is composed of both public and private sectors. The government of The Philippines provides universal health care through the Philippines Health Insurance Corporation (PhilHealth), which covers a wide range of medical services for Filipinos. Indeed, foreigners (students, expats, digital nomads, retirees) will have to rely on private health insurance or out-of-pocket payments for medical care. Inadequate infrastructure, access to quality healthcare, particularly in rural and remote areas, remains a significant challenge that you have to be aware of if you are considering living long term in The Philippines. Indeed, because the World Health Organization (WHO) identified a major barrier to achieving decent health coverage within the country, many foreigners are using private health insurance providers. These insurance plans typically offer comprehensive coverage for medical expenses, including inpatient and outpatient treatment, prescription drugs, and emergency medical evacuation for long-term expats with or without pre-existing conditions.
In this article, we will discuss some of the important things one needs to know about the healthcare reality in the Philippines as well as key takeaways on how to choose a tailored health insurance fitting your need.
✅ RECOMMENDATION: We have conducted an in-depth comparison of different expat health insurance providers available in the Philippines. Those reviews give us a good perspective on the pros and cons of each provider and their respective plans. We evaluated different factors such as coverage options, cost, customer service, and overall reputation of the company.

We have also considered the specific expectations and concerns of expats living in the Philippines, such as the availability of international coverage, emergency medical evacuationeedsn and access to quality healthcare. We disclose everything below to make it easy and transparent (no extra costs) for individuals to find the best provider within a couple of minutes.
Find the best health insurance provider by providing us your expectations
Q&A : Health insurance in The Philippines for foreigners and expatriates
⚕️ Will I get medical insurance at my workplace?
Most employers offer their workers medical insurance at the expense of the company. This condition must be written in your employment contract, so make sure you are all covered when getting employed at a Filipino company.
🥇 Should I choose a local or regional health insurance?
It depends on your finances and your readiness to spend more on your insurance. Most of the individuals living in The Philippines (expats, retirees) and foreign entrepreneurs opt for private regional insurance companies to get a decent coverage in The Philippines and during their travels outside of the country. But it is up to you to compare various options and choose the one that works best for you.
🇵🇭 Is healthcare system developed enough in the Philippines?
Yes! Compared to other South East Asian neighboring countries such as Cambodia, Laos or Myanmar, the average standard health system is better. Nevertheless, if you wish to access high-quality medical assistance for both regular checkups, and in case of serious injuries or diseases, the expenses from international-standard private hospitals will still be quite significant but the service and treatments may be at a lower level compared to Bangkok or Singapore. Moreover, private hospitals are mostly located in the larger cities, providing more specialized and better-equipped medical facilities, and can rarely be found in rural areas.
Find out the most-tailored health insurance for you in The Philippines
Hospitals in The Philippines vs South East Asia
Hospitals in the Philippines are a mix of public and private institutions. The public hospitals are run by the government and provide low-cost or free medical care, but they are often overcrowded and underfunded. Foreigners usually won't go to the public system health care and will prefer to find clinics or private hospitals. This second range of hospitals are obviously more expensive, but they generally offer better facilities and services. Many of the private hospitals in the Philippines are located in urban areas such as Manila, Davao City, Cebu etc … and are equipped with modern facilities and staffed by well-trained medical professionals. Even if there are some specialty hospitals, such as cancer centers and heart hospitals, which offer advanced medical treatments, most foreigners could consider getting treated in higher-ranked hospitals with international standards such as the options available in Bangkok, Kuala Lumpur or even Singapore.
In case of an accident in the Philippines, being evacuated to Singapore or Bangkok for medical treatment may be necessary if the injuries are severe or if specialized medical care is not available in the Philippines. The evacuation process would likely involve a combination of ground and air transportation, depending on the location of the accident. It's important to highlight that the cost of evacuation and medical treatment to such neighboring countries can be high if the diagnosis from the early health check is advised accordingly.
Our recommendation: best health insurance for you in the Philippines ?
When benchmarking health insurance providers in the Philippines, there are several key factors to consider. These include the type of coverage offered, such as inpatient and outpatient treatment, emergency medical evacuation, dental benefits. It is also important to consider the annual premium of the plan, including deductibles and if there are any pre-existing exclusions. By having a clear picture about what your expectations are, you will be able to compare the different providers and find the best health insurance plan for your needs and budget in the Philippines.
My personal advice: Because I struggled myself in choosing the right health insurance due to the lack of information, complexity of evaluating their coverage and costs. I have analyzed, studied, and ranked different expat insurance options in the Philippines. Based on my findings, I decided to provide this recommendation service for other fellow expats and we can advise on the best insurance options for different situations, whether it's for a single person, a family or a retiree.
After filling out the form below, you are about to receive a tailored recommendation of health insurance options in just a couple of seconds based on your individual needs and preferences.
Which benefits do you want ?
Do you have any specific requirements ? Did you already received medical advice or treatment before ?
Your information will be kept private and mandatory to provide you a personalized quotation.
General

Benefits

Budget

Requirements

Details
Where do you plan to expatriate / travel ?
Benefits
Insurance coverage
✈️ If you come to Vietnam for a short stay (as a tourist), select the first choice "Travel". If, on the other hand, you are looking for long-term insurance for expats, then choose the other options. 💡 The difference between an inpatient and outpatient care is how long a patient must remain in the facility where they have the procedure done. Inpatient care requires overnight hospitalisation while outpatient don't need to spend a single night in a hospital.
Personal information
How many people do you want to insure ?
There is no additional fee on our health insurance quotations, meaning you will pay the same price as you would if you were to go directly to the insurer.
Qualification
The Philippine healthcare insurance corporation was established in the year 1995 to provide universal health care benefits in the country. It is a government-owned and run organization and is completely exempted from health.
Those who benefit from Philhealth are divided into six groups which are members of the formal economy, members of the informal economy, members who do not have sufficient income or indigent members, sponsored members or those who constitute the lower-income segment of the informal economy, lifetime members who have already paid their due share of 120 monthly premium contributions and senior citizens who are not covered by any membership. Foreigners also avail of this coverage and this is one of the main reasons why the Philippines has become a lucrative post-retirement destination.
Contribution
A quarterly, semi-annual or annual contribution is to be paid to avail of the health insurance services. The values of these contributions depend upon one's status of stay in the country. If you are a retired foreign professional than the contribution to be paid is slightly less than that of an individual who is a working foreign citizen. The system that delivers healthcare is called HMO (Health Management Organization). The majority of the employees working in the country have the right to access this service and it is a part of the employment contract given to them by their employers.
Terms
There are some terms that the government expects everyone looking for health insurance to meet. Depending upon one's status of stay, a certain minimum number of contributions are required to be made so that the services can be availed. The best way to go about this is to register one's eligibility as soon as possible. Before signing up for work for any company, it is sensible to go through the terms of the contract and to make sure one gets information about the HMO. Ideally, this should be done before landing in the country. When traveling for leisure purposes only and not for work or residence, then the way to go about it is to organize travel insurance that covers medical expenses too.
Private Insurance
In order to gain the internationally acceptable services of privately run hospitals, private insurance will need to be bought. Those who seek this are usually freelance workers, or self-employed or working in companies that provide these private options.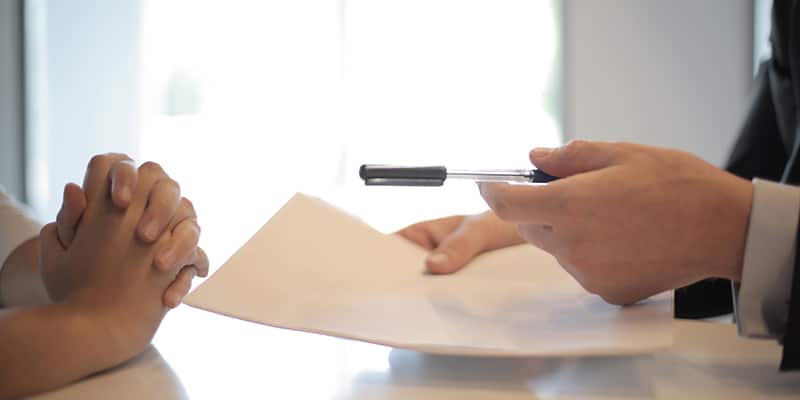 Immediate family members, not covered by the government scheme, can also avail of this sort of insurance. There are multiple benefits of such insurance namely, world-class facilities. Laboratory services, cash assistance in case of loss of livelihood after an accident, hospitalization, and surgical intervention.
Public Insurance
PhilHealth covers the sphere of public insurance. Its domains include both public as well as private facilities. Comprehensive benefits are rendered by Philippines public insurance strategies including, inpatient/outpatient services, surgical assistance, maternity leave coverage and benefits, coverage in case of natural disaster, rehabilitation services.
Cost of Insurance
The cost of insurance obviously depends on the service you are subscribing to. As mentioned previously it also depends on the status of one's stay and the duration of it in the country. The average cost of the public insurance system ranges from about 50 to 140 American dollars. The cost of private insurance varies depending on the company one chooses to attain it from. Paying ahead of time to make sure that the demands of the insurance are met before one relocates is a sensible plan to adopt and stick to.
Signing up for Insurance
There is a procedure that needs to be followed in order to sign up for Philhealth. The salient steps of this process are, visiting any branch of Philhealth outlets or the nearby local health insurance office, understanding and filling out copies of the registration form, submission of the registration form, getting one's Philhealth ID card or member data record either in person or by mail and finally paying one's premium contribution by using the ID card number.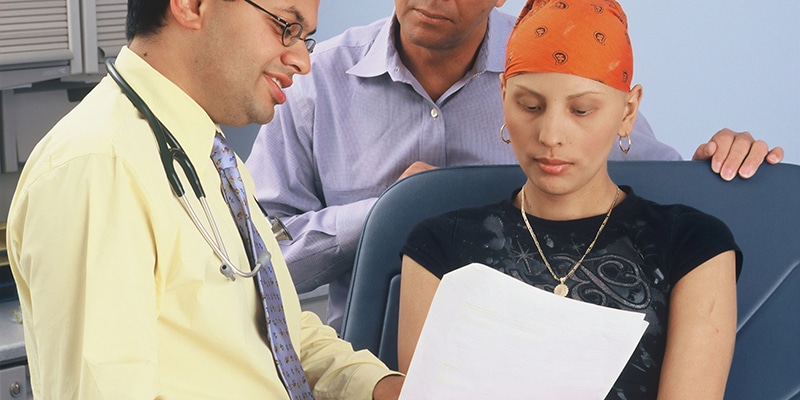 For enrollment in private companies following their guidelines is a must.
Health Card
If one commits to Philhealth, then the issuing of the health card will make one a registered user and member. This being a government-issued card, it has other benefits too such that it can be used to even open a bank account. If one has taken the alternate route of relying on private companies to provide them with the insurance, then close coordination with their provider is vital. They will keep them in the loop as to what their requirements and demands are and how to best adhere to them.
All in all, like all other sectors of the country the health sector is going through reinvention as well as growth at the same time. Some facets that could be improved such as closer examination of the memberships to determine that marginalized groups are not neglected, streamlining of procedures to improve the reaccreditation and reimbursement systems. This will mean that more and more potential suitors will appreciate the undeniable beneficial effects of the system and become a part of it. For any foreigner looking to enter and stay in the Philippines, a close examination of its insurance systems will provide a good insight into the smooth operational capacity of the country.