8 things to know before renting an apartment in Philippines
Renting a new apartment in a new country is not an easy piece of work to do. You have to take many things into consideration while renting an apartment. Moreover here in the Philippines, you can easily rent an apartment at $ 100 per month and if you want also can get a luxurious apartment with $800 per month. So, it depends on you which you would like to reside in.
If you are still a newcomer with a handful of dollars you can spend a luxurious one but still if you are one seeking a job as well then you must even try to save money by adjusting. So, here are some of the most known things while renting an apartment in the Philippines.
Q&A : Renting apartments and housing in The Philippines for foreigners and expatriates
🏠 Is it possible to rent a fully furnished apartment or house in the Philippines?
Yes. Unlike in Europe or the US, there are plenty of fully furnished accommodation in the Philippines. You will not have to think about buying extra furniture, which will save you both time and money.
🏖️ Will I have to pay more if I want to rent a house on a beachside?
No. Renting accommodation in bigger cities such as Manila will cost you more than on a beachside. Therefore, if you are willing to be close to the turquoise sea and stunning nature, you will have all the freedom to rent accommodation in a close proximity to the beach.
💻 Can I be sure that the property's Internet connection will always be good enough for my freelance work?
Not in all cases. Always make sure that the property has a good Internet connection before signing a contract, as the Internet might be slow in remote areas.
Location should be reliable
The place where you are looking to reside or rent must be safe, nearer to your workplace, and every such emergency requirement places. So, it is the most important thing to consider before renting the house. In the Philippines, you can choose any location as per your requirement. If you wish to live in an urban area you could select locations such as Manila, Cebu, etc..or if you wish to enjoy nature you can prefer a location near any of the famous beaches.
So, location is a must known thing before renting an apartment because when the rate goes up and down relying on it. A location near Manila will cost you obviously more than renting on a beachside.
Cost-effective accomodations
Every person has a fixed budget for everything they need in their day to day life especially in the case of average earners and newcomers. You must consider your budget first before investing your time in viewing some amazing properties. If you have an average budget then you can afford a medium-size home for a small family to live in properly in the urban cities. Else if you have a high budget then you can rent a quite bigger apartment in the Philippines. This is the reason why the Philippines is cheaper than other nations.
Proper contract
Before renting an apartment or house in any of the locations in the Philippines you must check the contract papers very carefully. Although you are sure with the property and satisfied with the rent you must once go through every page of the contract whether the house has properly registered papers on owners or not. Reviewing the contract will make you understand whether you have to pay any advance or not and also about the different terms and conditions to be followed, etc.. So, never approve even the cheap rented house before reading the contract papers.
Properly observe the property
Once you are going to approve the house you must check every corner of the property you are renting. Once signing the approval you can't take it back and claim for any unfit part of the property, in fact, you might be charged for the same. So, never forget to inspect every furniture, walls, light connectivity, etc in the property that you wish to rent. After observing the corners of the apartment or the house you can approve it along with mentioning any defaults if found because later on it won't be considered.
Well furnished house
Mostly if you are willing to buy a well enough house in the Philippines it is highly possible that the house or apartment will be fully furnished. You should before approving for rent once must have observed the furniture of the apartment, either or is suitable for you or not.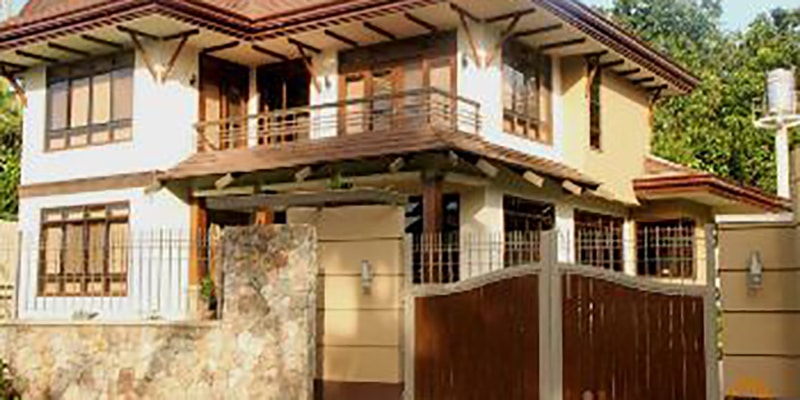 Even the furniture is well enough to store things or is old and of bad quality. A well-furnished house will even assist in upholding your needy things properly and in a managed way unlike the one without proper furniture.
Should not have any network issues
Wherever you rent a house in the Philippines, if you are a newly moved person to a new house, always remember that you must be requiring a house with proper network signal and network connectivity issues. So, along with having a quick pic of the house, these small details are also very valuable. The network will highly influence the number of people you will be contacting. Using your mobile phone is one of your most basic needs. Sometimes you need to call someone or you also might have some kinds of official use so the mobile network should be strong in the location you have selected to reside.
Furnished with Daily requirements
Before confirming any of the houses for rent in the Philippines do not forget to check the water and electricity connection properly.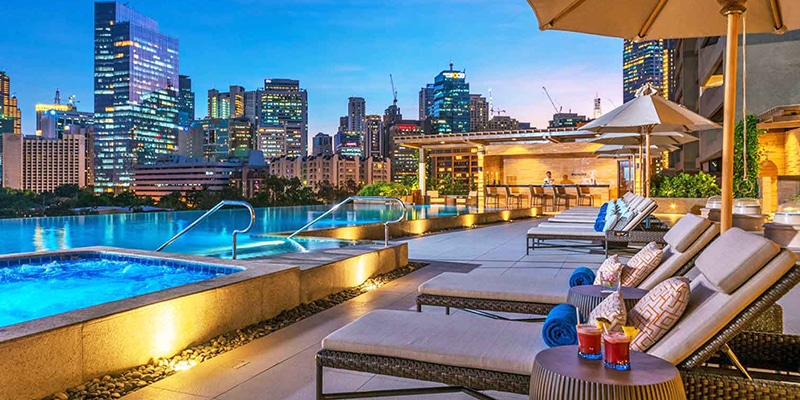 These are the things which you would be requiring on a daily basis and thus it's fulfillment must be done so later on you won't get the problematic situation at the time when you are requiring these things most. The contract also must have clearly mentioned about the electrical and water supply timings in the apartment or about some of its related problems if there is any. So, make sure you fix all these problems before renting.
Safety and security
For anyone on the earth, security is the most prime thing which one will never leave. When you get to know everything about the rental apartment make sure the gate is managed or not and moreover the neighborhood is safe enough for living or not. Similarly, there are several other factors that determine the security of your house which you must follow up.
Thus, all of these mentioned points must be taken into consideration while renting an apartment in the Philippines. Since the rent is at a nominal price and generally affordable by all. So, it is necessary that you go through each detail of the apartment without missing any of the single detail. And then only ten apartments in the Philippines.