Many people living in Vietnam usually assume that it's always the best move to stick to the savings plan by putting all their savings in the bank. It's been known to be the most effective way for many people, especially those who are retired, to receive a passive income from the interest.
Noticeably, saving plans are a good example in Vietnam that most people would choose to trust to earn a bit more money on their accounts. In front of Vietnamese banks, we can read return of 7 to 8% on savings plans if you decide to store your money there. Is it true that many people are living on the returns from savings plan in Vietnam ? Was Vietnam a great place to consider to park your money, and how is it now ?
💡 In this guide on buying Vietnam Dong currency, I will explain what led me to study this topic and the lessons learned from my personal experience. Five or six years ago, I went to many banking institutions to learn more about Vietnam's very high interest savings plans. And what I discovered shocked me 😲.

I will explain what is behind investing in Vietnam Dong currency:

Is it relevant to choose savings plans in Vietnam with 7% or 8% interest? And if the answer is no …
What I advise and how I invest in Vietnam;
The FIRE movement
There's a thing called the FIRE movement which stands for "Financial Independence, Retire Early". People who look forward to applying FIRE to their lifestyle tend to retire somewhere around their 30 to 40. That might seem impossible but in fact, some people have pulled it off and live their life without working full-time since they're only 35 or so. However, it's not an enjoyable and fancy lifestyle like many have misunderstood. The concept of FIRE is to cut the living expenses to the lowest possible and make as much money as possible by raising their income by any means necessary.

Many have tried this lifestyle by calculating the budget that they're going to need for their retirement plan. However, those who made an extensive investment that created profits might be able to deal with this kind of plan. Those who only work a 9 – 5 job seem to have zero chances of keeping up with the FIRE movement. Not to mention, the expenses vary daily which is hard to manage. If things don't go your way, you might end up in a very bad situation.
The potential of Vietnamese monetary policy
The monetary policy of Vietnam has opened a way for the country to reduce the inflation rate as well as encourage dong investment.
Thanks to the new policy issued in 2016, The inflation rate has been reduced by 5% and the GDP grew to 6% – 7%. As a result, the currency of the country remains stable and it enhances the value of dong investment which helps stimulate the growth of the economy.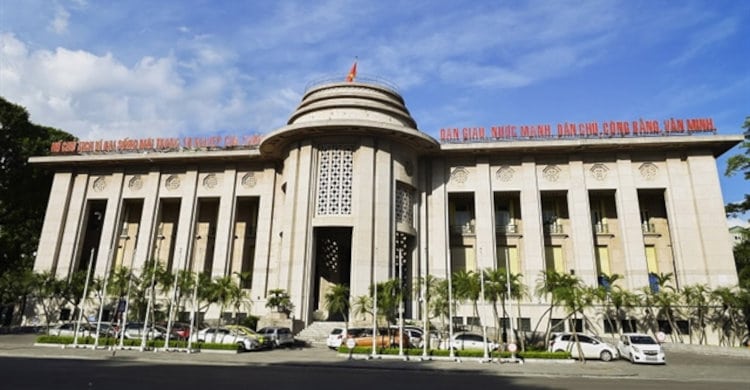 The State Bank also carried out enhanced monitoring to make sure that the national monetary system of the country is secure. They also wanted to avoid bad debts while the number of loans still increased. The loan ratio is expected to be below 3%.
Also, the money supply increased tremendously by 13,55% compared to previous years. This was good news for dong investment because it helped stabilize the foreign exchange rate and ensure inflation is at an acceptable level.
The new regulations have opened the door for many foreign investors to invest in Vietnam. Right now, all the adjustments in the monetary policy are quite in favour of foreign investment. Therefore, there's no better time than right now to start pulling off dong investment to bet on the growth of the Vietnamese economy for the next upcoming years.
Saving plans and term deposits in Vietnam
Opening a savings account is by far, not a bad idea if you look forward to getting into dong investment. Before getting deeper into the details of what backs you should trust, I just want to point out that having your money in a savings account will put you in a passive position. Therefore, make sure you have a good plan on how long you want to leave the money dead in one place and how you should separate it from one to another. In my case, I usually put most of my savings on a 1-month term deposit and another minority saving on a 6-month term deposit to earn a little more interest. By doing this, I'll be able to withdraw the money for an emergency.
For now, let's get to the top 3 banks that I think are the decent choices to open a savings account.
Agribank
Agribank has the highest interest rate compared to other banks in Vietnam, with a 0,1% rate of non-term deposits which is still kinda relevant since it's almost double what other banks offer. Also, by leaving your money dead in their term deposit account, you get a 3,1% interest rate that is a lot higher than other well-known banks in the country. Also, Agribank is quite popular so you find it almost anywhere where you live.
Vietcombank
Vietcombank offers almost exactly the non-term deposit as Agribank with a 0,1% interest rate. However, Vietcombank is known to be extremely foreigner-friendly because it is more like a publicly-traded company than a government institution.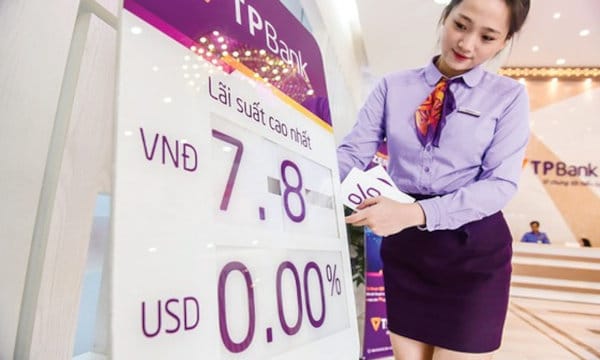 The bank offers a 5,5% interest rate on annual deposits, which is as high as that of Agribank.
BIDV
I wouldn't choose BIDV over the other 2 as the interest rate at Vietcombank and Agribank is still a lot higher. However, BIDV provides great services with many savings accounts available to your concern. Therefore, it's something that you can take a look at and see if there's anything it can offer you in the long run.
The downside of banks in Vietnam
Even though putting your money in the back for the annual interest seems like a safe move, there's a risk behind it that is hard to avoid.
The interest rate seems to fluctuate unpredictably and what you get back from putting your money in the bank is always low. Instead of receiving 14%/year the money that you send in, now it's only between 5% – 7% at best.
Also, banks in Vietnam show more flaws compared to those in Western countries. Therefore, there are still weaknesses that are unavoidable when using banks in this country.
Q&A – Vietnamese Dong : Vietnam currency : answers to the main questions ?
💸 What is the currency in Vietnam?
The currency in Vietnam is Vietnamese Dong (VND). The denominations of Vietnamese Dong include: 1,000 VND, 2,000 VND, 5,000 VND, 10,000 VND, 20,000 VND, 50,000 VND, 100,000 VND, 200,000 VND, 500,000 VND. The 1,000 VND, 2,000 VND, and 5,000 VND are still made in cotton while the others started to apply polymer in 2003.
🧐 Where can I change my money to VND?
There are places that you can exchange your money:
Banks: Most banks in Vietnam have currency exchange services. There are Vietcombank, Vietinbank, Agribank, Eximbank, etc that you can freely choose as they are all high quality banks in Vietnam. There's a commission rate of 0.5% – 2% when using the services.
Hotels: Big hotels also have services for foreigners to exchange currency. Small hotels may charge you a service fee.
Airports: There are stalls at the airports for currency exchange services. However, the exchange rate is not that good for foreigners. I'd suggest exchanging for a small amount to cover your taxi expenses. After that, you can use exchange services in town for a better exchange rate.
Gold and jewelry shops: Gold and jewelry shops are known to have the best exchange rate compared to banks, airports, and hotels.
It's recommended that you ask for advice from those who have been to Vietnam before for better preferences.
❗ Why is the value of VND so low?
It's because Vietnam has only been a part of the global market for 30 years since the 1980s. Vietnamese currency stands third in the top 10 of the weakest currency in the world in 2021 according to ugwire.com.
This low currency trait of VND creates an opportunity for those who may consider living a stable life with only average income. For example, in America, most people will struggle if they make less than 500$ a month. It's the opposite in Vietnam. With 500$/month you will be able to live a pretty decent life. The food and the rent in Vietnam are pretty cheap.
✅ What are the options for the Vietnamese government to uplift VND value?
It's been recommended by experts that the value in VND will increase if the government accepts more international trades which also include importing instead of just exporting like they've been doing. Also, loosening the controls and regulations of the country is another way. The Vietnamese government should encourage more interactions with the rest of the world in order to stimulate the growth of the economy.
Also, if Vietnam welcomes more foreign investors/businessmen to come into the country to open more hotels and restaurant chains, the country will likely change its currency value really fast. Moreover, Vietnam can become one of the strongest players in the global market.
🔍 What is the inflation rate of Vietnam at the moment?
According to tradingeconomics.com, The inflation rate of Vietnamese decreased to 2.06% in end of 2021 because of the decline in electricity prices. Prices grew slowly for constructing and housing materials, transport, and clothes. Education continued to fall.
Therefore, there have been some alternatives that are quite popular lately. Instead of leaving their money in one place doing almost nothing, people are now spending it to invest in different projects so that the profits are guaranteed and much higher compared to original saving plans. I'll introduce to you the 3 most common alternate dong investments that you might consider to enhance the value of your assets.
Real estate
Real estate in Vietnam has been known to be one of the booming sectors. Even though Covid has lasted for 2 years, the positive stats of 2020 and the first quarter of 2021, along with the adjusted regulation from the government, have proved that 2021 will be an awesome year for the growth of the Vietnamese economy and the real estate market in this country.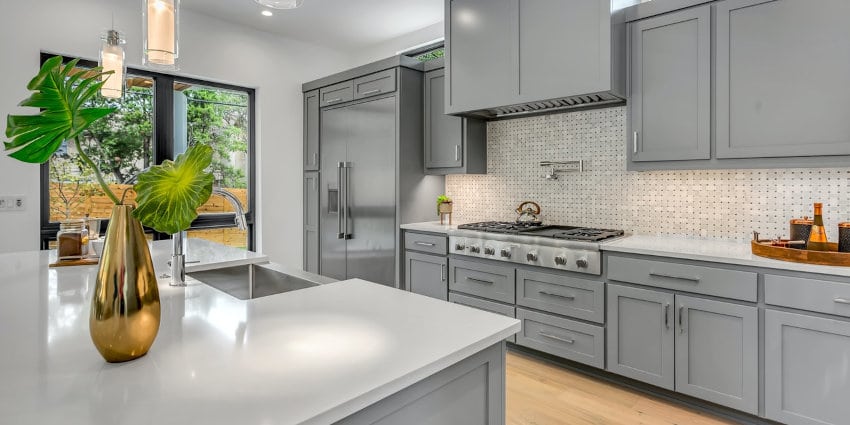 Although Vietnam has suffered as severely as other countries, the economy and the real estate market still achieved some impressive accomplishments. Vietnam remained its stable economy and reached a possible growth. Vietnam with New Zealand and China were the only countries that went through positive growth throughout 2020.
Moreover, the real estate market in Ho Chi Minh has also shown new waves. Years before, only the urban areas in Saigon were the main focus for real estate. However, like other cities such as Long An, Binh Duong, Dong Nai, … have been catching up with the flow, the real estate market has expanded to other parts of the country to diversify its ecosystem. The cities listed are known to have the outstanding infrastructure and all the facilities needed for different services. They have progressed tremendously in terms of sufficiency for the life of millions of citizens. Also, as the demand for people to move back to these small cities to settle in, the requirement for rented houses began to boom quickly. More jobs are available to enrich the economy of the city. Opportunities are now waiting for people living in other cities and foreign investors to come and invest in the well-being of the town.
Even though Covid is a big threat to the stability of real estate in Vietnam, at the same time it opens up an opportunity for many businesses to be aware of the situation and adjust their business strategy. As stated by many experts, those with a solid background, a diverse list of products, and whether it's customer-focused, will take advantage of the race.
It's been proven to be a good place to put your money in. Since the potential of the market is huge, it's not hard to find someone with the need to rent a small office or lease a piece of land. If you're a foreigner, investing in a condominium is a good way as the restrictions on condominium investment for foreigners are foreigner-friendly. However, as a local, you can easily find land, buy it, and lease it. Especially during Covid-19, no other way is better than having a property for rent which creates a passive income to get through the day. This is a good way to pull off your dong investment plan.
Buying shares of a Vietnamese company
Buying shares is also another profitable solution if you want to carry out your dong investments plan. It's been popular because it offers long-term profit to the shareholders. It can be around 6% – 7% of the profit that the company has made in that year. Therefore, you may win big time if that company has a good year in terms of its performance against other competitors.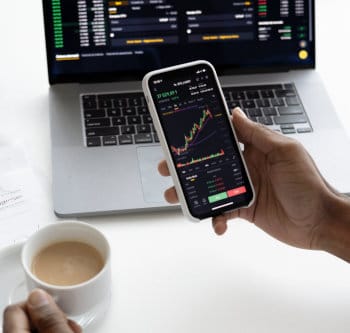 The liquidity is also high. For those who are not sure what liquidity is: It defines the capability of assets to be monetized. It's been known that the market and GAP in the stock market are the places people usually carry out their sell-and-buy activities because shares are used to cut the time of liquidity. It guarantees liquidity much higher than any other form of investment.
Investing in a company's shares can also be flexible for the investors. It offers tons of benefits for investors from those who only invest a small amount of money to those who put in a lot of money. The flexibility is best seen in the capital and the way that the investment is carried out. This reduces the risk for those who want to buy shares and join in the derivative stock to invest big-time money.
You can start the process of buying shares through your smartphone. There's no need to go to the stock exchange like it used to be. Dong investment has never been so much easier.
Opening a business
As a foreigner, you can also open a business in Vietnam and all transactions are done in Vietnam Dong. Since the demands for different services have grown tremendously due to the growth of the population and the expectation of people to enhance their life, the country welcomes different business ideas either made by locals or foreign entrepreneurs.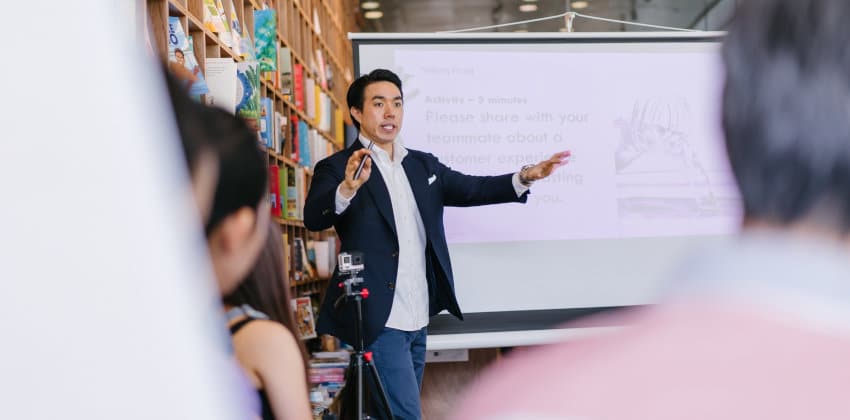 Therefore, there's a lot of things you can do just by having little money that you made in your home country. You can easily live a happy life here in Vietnam because the living expenses are still really low compared to other countries in Asia and other developed countries.
Dong investment is still proving its potential to be a profitable investment. Therefore, it's now time for those who want to come to the country to make a difference in their financial state.